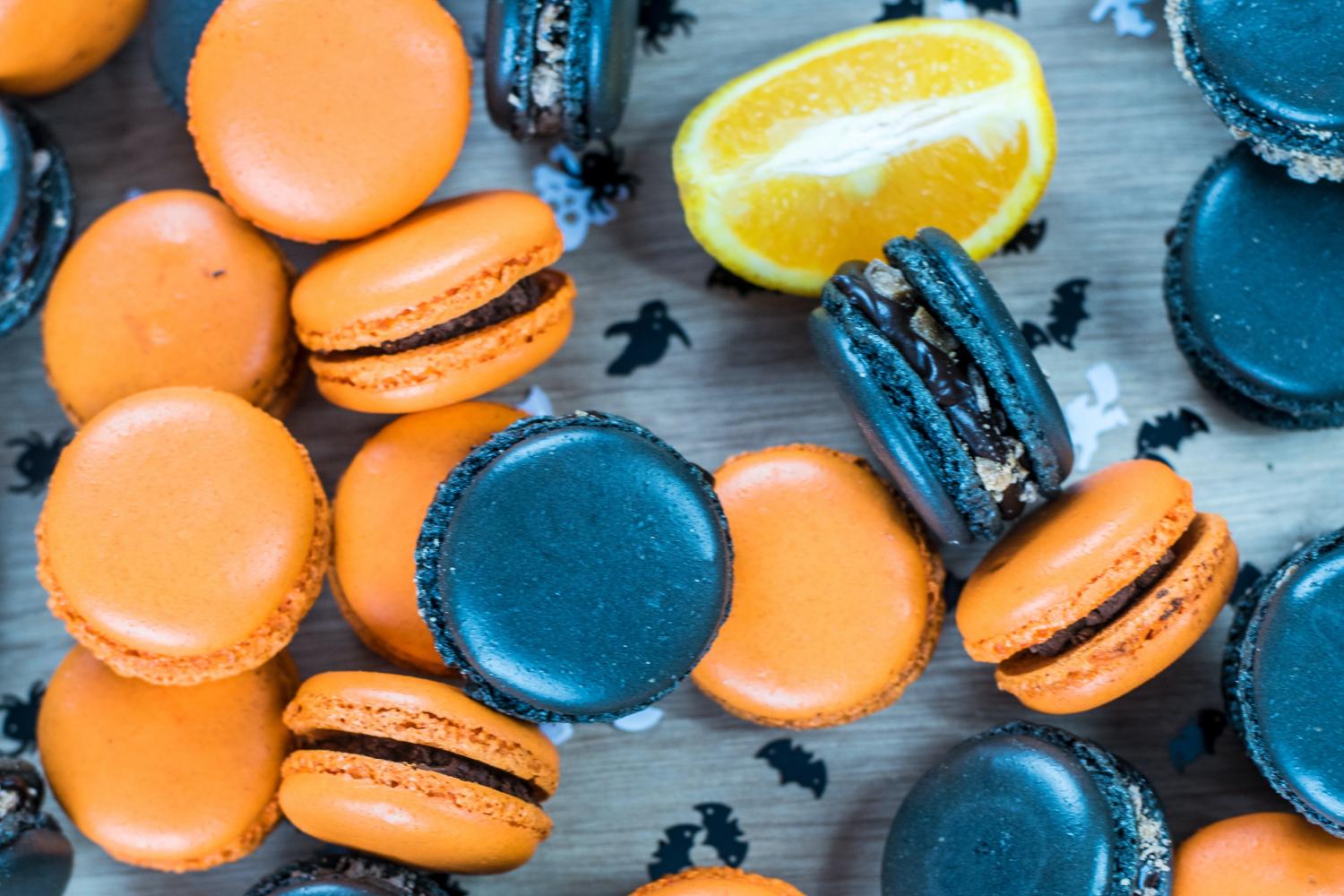 San Rafael Newsletter
November 26 - December 3
WELCOME BACK PANDAS! ¡BIENVENIDOS DE REGRESO PANDAS!
November Events - eventos de noviembre
November 28- 5th grade Musical Parent Info Meeting at 6PM

Meeting link: Google Meet joining info
Video call link: https://meet.google.com/uaf-idcy-qkk
Or dial: ‪(US) +1 219-401-0201‬ PIN: ‪862 592 129‬#
November 30 - Biliteracy 5th Grade Parent meeting 5PM(email will be sent to 5th grade parents)
November 30 - Restaurant Night (California Pizza Kitchen - See flyer below)
28 de noviembre: reunión informativa para padres sobre el musical de 5to grado a las 6PM
Google Meet enlance:

Video call link: https://meet.google.com/uaf-idcy-qkk
O marque: ‪(US) +1 219-401-0201‬ PIN: ‪862 592 129‬#
30 de noviembre - Junta de Biliteracy para los padres de 5to grado 5PM(un correo electronico se le enviara a los padres)

30 de noviembre - Noche de restaurante California Pizza Kitchen (vea el folleto a continuación)
🗓 Coming up in December - Fechas de diciembre
Dec 9 - Feria de San Rafael 2:30 - 6:00pm 🎪 Feria de San Rafael 2:30 - 6:00pm
Dec 12 - Evening of Excelencia (An evening to celebrate students with perfect attendance in Sept, Oct, Nov. Also celebrating students that are showing significant academic growth. Invite to Parents will be via email.
Noche de Excelencia (Una noche para celebrar a los estudiantes con asistencia perfecta en septiembre, octubre y noviembre. También celebraremos a los estudiantes que más han mejorado) Invitacion a los padres sera enviada por correo electronico.
December 14 - 8:00–10:30am Winter 4th Grade Open Rehersals-Ensayos abiertos de invierno de 4to grado
Dec 15 - 8:00-10:30am Winter 5th Grade Open Rehersal - Ensayos abiertos de invierno de 5to grado

(Maestro Medina invites you to see your students practicing their musical talents. Look for email from Maestro Medina coming soon)
Ensayos abiertos de invierno de 4to grado (El Maestro Medina te invita a ver a tus alumnos practicando sus talentos musicales. Busque el correo electrónico del Maestro Medina próximamente)
December 19 - Winter Performances K-5 - 19 de diciembre Actuaciones de invierno K-5
(See below for schedule - vea a continuación para el horario)

December 20 - Pre-K Winter Performances
20 de diciembre: presentaciones de invierno de prekínder

Dec 21 - Shortened Day 11:55 (Early Dismissal) - Día corto 11:55 (salida temprano)

Dec 22 -Jan 5 Winter Break - 21 de Dic a 5 de Enero Vacaciones de Invierno
In Latin American a FERIA is a Festival that brings a day or evening of mesmerizing music, performance, art, food, vendors and interactive activities. In Latin America Ferias are events that bring the community together to experience the culture through Art, Music and Food tasting from a region or country. Come experience La Feria at SR this Dec. 9th to experience a taste of different parts of Latin America and influences of Spain. See you there!

En América Latina, una FERIA es un festival que ofrece un día o una noche de música, espectáculos, arte, comida, vendedores y actividades interactivas fascinantes. En Latinoamérica las Ferias son eventos que reúnen a la comunidad para experimentar la cultura a través del Arte, la Música y la degustación de Comida de esa región o país. Venga a experimentar La Feria en SR este 9 de diciembre para probar el sabor de diferentes partes de América Latina y las influencias de España. ¡Te veo allí!

Schedule for Winter Performances, December 19
Horario de presentaciones de invierno, diciembre 19
Kinder - 8:30 - 9:00am
1st Grade - 9:30 -10am
2nd Grade - 10:30 - 11:00am
3rd Grade - 11:30 -12:00pm
4th Grade - 12:45 - 1:15pm
5th Grade - 1:30 - 2:00pm
Pre K - December 20th
AM 10-10:30am
PM 2:00 - 2:30pm
San Rafael represents at the Rose Bowl Turkey Trot
San Rafael representa en el Trote del Pavo del Rose Bowl

Team SR participated in the annual Rose Bowl Turkey Trot on Thanksgiving Day. This event brings families out to participate in a fun 5K loop around the Rose Bowl. Thanks Team SR for representing us at the 2023 Turkey Trot!
El equipo SR participó en el trote anual del pavo Rose Bowl el Día de Acción de Gracias. Este evento reúne a las familias para participar en un divertido circuito de 5km alrededor del Rose Bowl. ¡Gracias Team SR por representarnos en el Trote del Pavo 2023!

Restaurant Night - Noche de restaurante 11/30
SHOP AT RALPH'S - Compre en Ralph's
SUPPORT SR PTA - APOYE AL PTA DE SR
San Rafael Elementary PTA is able to receive a percentage of your spending when you shop at Ralph's. This is an easy way to support the school doing what you are already doing. Please select San Rafael Elementary PTA as the community you would like to support.

San Rafael puede recibir un porcentaje de sus gastos cuando compra en Ralph's. Esta es una manera fácil de ayudar a la escuela a hacer lo que usted ya está haciendo. Seleccione la PTA de la Primaria San Rafael como la comunidad que le gustaría apoyar.
https://www.ralphs.com/i/community/community-contribution-program
Smore Templates
Smore is using Smore to create beautiful newsletters