Caitlyn McClennen Autobiography
Chapter One: My Name
"How about Lacy?"
"That sounds great"
"But wait, what if...."
"What!?"
"What if she gets called Lacy Underwear?"
That is how the discussion went as my parents tried to decide on a name for their baby. They didn't know whether I would be a girl or a boy yet, and they wouldn't know until the day I was born. So, my parents chose two names; a boy's name and a girl's name. The name for a baby boy was an easy decision. "Sean, definitely Sean." my parents had stated. It was when they tried to decide a name for a baby girl that they hit the wall.
For a few months before I was born, my parents had decided that I would be named Lacy. Such a beautiful name! "Lacy Rose McClennen." That is when my dad decided to be his normally crazy self. He proposed the idea of a nickname. Lacy Underwear. My mom seized up at the thought of her poor baby girl being named after women's undergarments. That idea was absurd, so, my parents moved on to their second choice
When my parents were choosing a name, they wanted something uncommon. Caitlyn seemed like a great choice! Caitlyn, meaning pure, is an irish name. The spelling is beautiful, all swirls when written out in cursive. It feels smooth, rolling across your tongue. It was bright, unique, and smelled like fresh spring flowers. There was only one problem. My parents had forgotten the endless variety of spellings. When you include every possible spelling of the name Caitlyn, it suddenly becomes an extremely popular name! But, my parents had forgotten, so Caitlyn I was named.
Don't get me wrong, I love my name! Its unique, just like me, but nobody ever spells it correctly. It is very frustrating having to spell out your name, which happens many times a day. I get questions like, "With a 'c' or a 'k'?" and "is it 'lin' or 'lyn'?" Caitlin, Katelyn, Kaitlin, Caitelyn, Kaitlyn: the list goes on forever! It should be expected that my name wouldn't ever be spelled correctly on the first try.
As a little girl, it was very upsetting having my name spelled incorrectly. I always
wondered "Why couldn't I have been named Sophia? Or Sarah? Then my named would never be misspelled!" I will never own one of those pens with your name on it, or a keychain. I shall struggle down this path my parents have chosen for me my entire life, and there is nothing I can do. I make use of it! With my unique spelling, I can never be confused among the other Caitlyn's. I stand out like a bright sunflower in a field of daisies; shining in yellow, while the other spellings blur into the plain white background.
Overall, I love my name. It defines who I am, and makes me, well, me! Without my
name, I could never be the same person. I could never understand the harsh terms of living with a name with such a wide spread spread of spellings. I wouldn't be the same to my friends either. I wouldn't respond whenever they called out my name. Without my name, the "Caitlyn Face" or "Caitlyn Hyper" could never exist. In the end, Im glad my my parents named me Caitlyn. It was meant to be.
Chapter Two: The Day I Was Born
I was born on July 18, 2000. I am approximately 5,190 days old. On the day I was born, the moon was close to being full. There was a low of 64.9 degrees and a high of 87.1 degrees that day, It was sunny out.
I share my birthday with Vin Diesel, a movie actor, Nelson Mandela, a world leader, Kristen Bell, a TV actress, Benzino, a Rapper, and Chace Crawford, another TV actor.
On the day I was born in 1925, Hitler published his book, Mein Kampf. 21 people were shot to death at a McDonald's shooting in 1984, and Spanish civil war broke out in 1936. The Dark Night opened with the highest-grossing weekend in 2008 and in 64, Nero's Rome burned. In 1986, Video of Titanic wreckage released. 1940, FDR was nominated for an unprecedented third term. the Incident on Chappaquiddick island occurred in 1969, and Hunter S. Thompson is born in 1929. In 1955, Barack Obama published his book "Dreams From My Father."
On my birthday, a postage stamp cost $0.33. A luxury car ran for $30,000 and an economy car $17,518. A four bedroom house in Media cost $119,600. A gallon of milk was $2.88. Going to the movies was only $5.06!
Bush was the president and the must have toy was the Furby.
In 2000, X-Men, Gladiator, Memento, Charlie's Angels, and American Psycho came out.
The biggest movie stars were Julia Roberts, Joan Allan, and Juliette Binoche.
The most popular TV shows were Gilmore girls, CSI: Crime Scene Investigation, and Malcolm in the Middle.
The popular songs when I was born were Faith Hill - Breathe, Santana Feat. Rob Thomas - Smooth, Santana Feat. The Product GandB - Maria Maria, and Joe - I Wanna Know.

Chapter Three: Storage Trunk
My great grand-mom has always enjoyed knitting. She has made blankets for many people in my family, including my dad, brother, and I. My dad owns two of these blankets. The first afghan that my grand-mom made for my dad was a red white and blue one in 1976 for the United State's 200th birthday, and It features Paul Revere riding horseback. The blanket was well loved and has a few holes that were kindly donated by my dad's dog Sunshine. My dad cherishes this item, and we still keep it, despite the many holes. My dad keeps it in a storage bag in our Attic.
One of the other Items that my family has kept around is my mom's old Holly Hobbie lamp base. My G.G. painted the figurine, and transformed it into a lamp for my mom's room. My mom loved Holly Hobbie as a little girl. Holly Hobbie was a fictional character based on an actual American writer and illustrator. She was featured in american greeting cards, and later became a rag doll and novel. My mom loved the lamp, which is probably the reason that we keep it in a display case in our dining room where all can see it.
Chapter Five: A Family History
All of my family is gathered at my house. I can see everybody in my family all around me. I see my Dad's parents chatting with my great aunt Paula. My cousin Jill is watching over her two kids, while my dad's sister keeps her kids from tearing each other apart. I see my
brother hovering over the appetizers , and my parents busily at work in the kitchen. It is
thanksgiving.
We sit down to eat. Various foods are spread across the table. Cranberry bread, pumpkin bread, mashed potatoes, turkey, and stuffing clutter the table. Before we start eating, we have a toast, and then the passing of dishes begins. After the dinner everybody socializes for a while until it's time for dessert. There is a wide array of desserts on the table: pumpkin pie, pecan pie, mince meat pie, cheesecake and bread pudding. We all eat until we're full to the brim.
https://www.youtube.com/watch?v=PenuX_phJkY
Chapter Six: And the Band Played On
December 21st 2015
Music plays a pretty big role in my life. I listen to it for at least an hour every day, and play music on my violin everyday in orchestra. I listen to a wide variety of music genres, punk, alternative, "screamo", and a little of pop and indie.
Artists I Love:
All Time Low, Black Veil Brides, Fall Out Boy, Ghost Town, Gorillaz, My Chemical Romance, Of Mice & Men, Panic! At The Disco, Paramore, and Pierce The Veil.
Songs I Love:
Do I Wanna Know by Arctic Monkeys, Caraphernelia by Pierce The Veil, DARE by Gorillaz, Dead! by My Chemical Romance, Death Valley by Fall Out Boy, Dirty Harry by Gorillaz, Disasterology by Pierce The Veil, Do Ya Thing by Gorillaz, Doncomatic by Gorillaz, Every Planet We Reach Is Dead by Gorillaz, Everybody Talks by Neon Trees, Helena by My Chemical Romance, I'm Not Okay by My Chemical Romance, Kids With Guns by Gorillaz, King For A Day by Pierce The Veil, Knives And Pens by Black Veil Brides, Last Living Souls by Gorillaz, Mama by My Chemical Romance, New Year's Day by Black Veil Brides, Nine In The Afternoon by Panic! At The Disco, Plastic Beach by Gorillaz, Rhinestone Eyes by Gorillaz, The Carpal Tunnel of Love by Fall Out Boy, and You're Not Alone by Of Mice & Men.
You're Not Alone by Of Mice & Men:
When your reflection in the mirror smiles back it lies, you know it.

When you lay your head to sleep at night it's filled with every moment
Every chance you miss to be something, well learn from your mistakes

You're not alone you're with me
You're not alone you're with me

Don't let the world bring you down
There's always hope for the willing
Don't let the world bring you down
It's not over, you're not alone anymore

When it feels like all is lost and there's no guide that's left to prove it
Take a look inside, cherish your life
And live before you lose it

You're all waiting for the answer
Keep on searching, strength in numbers

Don't let the world bring you down
There's always hope for the willing
Don't let the world bring you down
It's not over, you're not alone anymore

At the end of the day, what will you choose?
Will you keep moving on, or be forced to lose
Look inside of yourself, 'cause the power's in you
There is always hope, you're not alone

Anymore

Don't let the world bring you down
There's always hope for the willing
Don't let the world bring you down
It's not over, you're not alone anymore

Don't let the world bring you down
It's not over, we're not alone anymore
I like this song because it has a good beat and the song isn't all about drugs like other a lot of other songs, it actually has a good meaning. This song represents me because every once in a while I will have a day where I feel really depressed for no reason, and my friends are always there for me and remind me that I'm not alone and that they love me and it makes me feel so much better. The song reflect the feeling of being alone or like everybody is going against you. it says "Don't let the world bring you down, It's not over, you're not alone anymore" and this tells you to keep going even if you feel like you are being pushed down by the world or stress. The lyrics "Every chance you miss to be something, well learn from your mistakes" are the most meaningful because it tells a lot. It tells you that you shouldn't be upset by the past, you should keep moving forward and change your future instead. It also tells you that if you miss something at one point in time you should just look forward to a second chance to change that.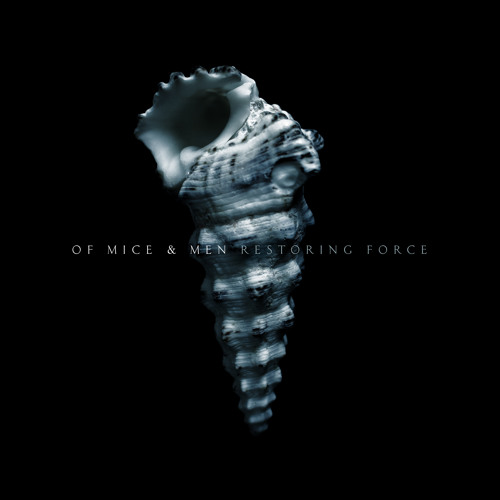 Rise Records
Of Mice & Men - You're Not Alone by Rise Records
Chapter Seven: Are You Hungry?
In my house, on your birthday, dinner is whatever you choose. You could choose to go out to a restaurant, or you could stay home and have your family cook for you. Whenever it's my birthday, I choose to have my favorite meal for dinner. My favorite meal mainly consists of cheese fondue. I absolutely love cheese fondue, and it has been that way since I was little. When my mom and dad prepare it, they melt strong shredded swiss cheese and other cheeses with a white wine. We usually eat it with bread, carrots, or apple slices. You put the object of your choice on a fondue fork, and swirl it on the bottom of the pot. If you lose it in the pot, you have to give someone a kiss on the cheek! Along with the cheese fondue, we have caesar salad. My dad makes the best Caesar salad you could ever have, its better than any restaurant could provide. For dessert, we have a dark chocolate devil's food cake, or a cheesecake. I look forward to this meal every year, it truly is my favorite.
Chapter Eight: Room Sweet Room
When I first walk into my bedroom, the first thing I notice is the bright "Barbie Pink" walls. They have stayed the same color since my family moved into our home. I was 4, so I wanted pink walls, but not just any pink, It had to be "Barbie pink." If I wasn't so lazy, the walls would be purple by now. The next thing I notice is the giant bulletin board hanging over my desk. It white, with different colored spots which I added myself with acrylic paint. On it are various pictures and an out-of-date calendar. My collection of cheer bows hangs beside it. A large white vanity that used to be my great grandmother's sits by my door, stacked high with makeup and hair styling tools. One of the two main focal points in my room hangs next to my vanity over a fuzzy black moon chair. It is a blown up drawing I did of one of my favorite members in a band I love. It's Murdoc Niccals from Gorillaz! A second poster of another cartoon member in the band hangs above my large bookshelf which is stuffed and overflowing with books. This poster is of 2D, and it is my favorite drawing I have ever done. Overlooking the piles of crap laying on the floor, we move to my dresser, which is overflowing with clothing (So is my closet). Last of the objects in my room is my bed, or my safe haven. Here, I do homework, take naps, and binge watch anime when I probably should be studying. Overall, I feel that I love my room. Although, it is almost always messy. I feel that the mess gives my room a comfortable lived-in atmosphere...even if it does annoy my mother.
Chapter Nine: Likes and Dislikes
Likes:
1. Long naps on school nights where I have little homework
2. Hugs from the people I love
3. Spending hours with my friends
4. Texting someone all day when you can't be with them
5. Finishing all of my homework in under 2 hours
6. Things organized in rainbow order, like colored pencils or candies
7. Listening to my favorite bands when I'm stressed out
8. Potato chips
9. Class periods where you watch a video without doing a worksheet
10. Learning new cheer routines and stunts
11. Thick black eyeliner
12. Wearing my boyfriend's sweatshirts
13. Texting someone until you fall asleep
14. Having no homework to finish at lunch
15. That feeling you get on the first day of a school break
Dislikes:
1. Receiving gifts on no special occasion
2. Leftover glitter on my face and hair after cheer competitions
3. Cooked carrots
4. The feeling I get when I must stay up late to finish homework
5. Not seeing a good friend for a long time
6. Being forced to eat veggie burgers
7. When people chew or eat abnormally loud
8. Waking up to an alarm on weekends
9. Itchy clothing
10. Feeling stressed by all the build up of school work
11. Extended 8th period, it makes the school day feel longer
12. Having second-day hair
13. Being rushed to finish things
14. Cleaning my room without listening to music
15. When my dog sleeps on my bed, directly in the way of my feet
Chapter 12: Year In Reading
Chapter Thirteen: Friendship
My friendship circle is always gradually changing. I'm always inviting someone new in, or slowly gravitating away from someone else. As of now, I would say my friends are Ally, Sydney, Alyssa, Quinn, Becky, Maura, Lilly, Cheyenne, Alex, and Summer. I usually eat lunch with them, and we will go shopping together, walk around downtown Media, go to the movies, or just relax at eachother's houses. We are constantly laughing, smiling, and almost never being serious.
I've met many of them through each other, but there are a few that I met separately. Our first encounters are pretty weird. Take Ally for example. When both of us were in 5th grade we went to different elementary schools, but near the end of the school year, the AGP program organised a trip to Maryland. Ally was on my trip bus. She sat across from me with a bag of cheese curls. I must of been pretty jealous or something, since she recalls me grokking her food. At one point in time later on I realised that the ice pack from my lunch (a bag of ice cubes) had melted. My weird 5th grader mind suddenly sprung a question on the nearby girl. "What would you do if I poured this bag of water on your head?" This girl must have thought the question memorable since she recognised me on the first day of 6th grade. We started talking, and now Ally and I are practically inseparable.
Alex and I also met in a pretty strange way. I guess my hyper personality hasn't changed since 6th grade. Yet again, in 8th grade, it sprung into action. One day at lunch things were going as usual. My friend Adrienne had just given me her potato chips like she normally did. As I was munching away, my friend Alyssa called over this weird boy whom I did not know. He had dark curly hair and I must have found him annoying for stealing the attention I was getting before his existence in our universe. So, I threw a potato chip at him. It got him right in the face, and unfortunately Mrs. White had seen. I awaited the normal lecture I knew I would receive but I was surprised when she started talking. "You had no idea how he could have reacted. He could have punched you in the face," she spoke. "Don't do it again." After she left we laughed about the ridiculousness of the situation. When school let out, we started texting and on the night of the Penncrest orientation, Alex asked me out. Ever since we started talking, we have been best friends.
Without my friends, life would be pretty hard. Sometimes I will get pretty depressed, but they are always there and supportive to help me get back to my usual self. We truly make each other happy, and they are the cause for the smile creases in my makeup.