O O D G E R O O
P O E T - A C T I V I S T - A B O R I G I N A L
Personal Life
Kath Walker, born 3 November 1920, was an Indigenous political activist, poet, artist and public speaker. She later changed her name to Oodgeroo Noonuccal in honor of her tribe, the Noonuccal tribe. She grew up on North Stradbroke Island and lived there with her family, she dropped out of School at age 13 to work as a domestic maid, at this time in her life Kath Walker aspired to be a nurse. She then Joined the Australian Women's Army Service (RWAS) in 1941 where she served without discrimination or prejudice and learned new skills. In December 1942, she married Bruce Walker, whom she had known for some years. Their son, Denis, was born in December 1946. After leaving the Army, Kath worked in the office of Nanco Bacon at Murarrie. The long hours were difficult to manage while taking care of her young son. Some years after her second son, Vivian, was born. During the 1950s, Kath and her husband, Bruce, became members of the Communist Party, believing that this offered the best opportunity for advancing the interests of Aboriginal people. In 1970, Kath returned to Minjerriba, and purchased the property, Moongalba. Over the next 23 years, some 30,000 people visited her there. Many were children of all cultural backgrounds whom she encouraged to her open air classroom to learn more about Aboriginal culture and society. Throughout her years living at the Moongalba, Kath preferred to be known as Oodgeroo Noonuccal Sadly, after a brief battle with cancer, Oodgeroo died on 16 September, 1993.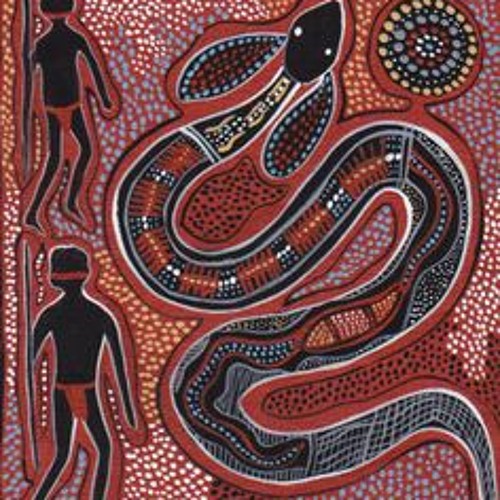 user-666
Oodgeroo Noonuccal - Civilization by user-666
Important Role In The Struggle For Rights & Freedoms
Oodgeroo's struggle for rights and freedoms started in 1957. In 1957 the campaign was
launched for a Referendum on removing the discriminatory clauses from the Australian
Constitution. In Queensland, a state Aboriginal organisation (QCAATSI) was formed in 1958 to assist in this campaign and Oodgeroo Noonuccal served as QCAATSI secretary for the next decade. As well as taking an active part in publicising and collecting signatures for the petitions, Indigenous leaders Ooodgeroo Noonuccal and her son Dennis helped forge state and national networks and also developed contacts with Indigenous people in other countries. Ooodgeroo Noonuccal travelled overseas to talk to leaders of other Indigenous movements, finding a stark contrast in how much government control was exercised over Indigenous people in Queensland. When a new law providing unequal voting rights for Indigenous people was proposed in 1965, Oodgeroo Noonuccal led the protest towards representatives who could be no more effective than 'seat dusters'. She declared that a democratic country meant that 'all people are truly given freedom of thought, freedom of choice'. Oodgeroo Noonuccal took part in several deputations to Prime Minister Robert Menzies. At one deputation in 1963, she taught a brisk lesson in the realities of Aboriginal lives. When the Prime Minister offered the deputation a drink, he was startled by her response that he could be jailed for that gesture in Queensland. In 1970, Oodgeroo Noonuccal led FCAATSI's Day of Mourning on the bicentenary of James Cook's landing at Botany Bay on 29 April 1970. Echoing the first Day of Mourning protest in 1938, those taking part wore black to mark the suffering of Indigenous people. In 1972 she withdrew from active involvement in political organisations to live in semi-retirement on a leasehold property, Moongalba, in Minjerribah. Here she established the Noonuccal-Nughie Education and Cultural Centre, where she regularly conducted programs for groups of school students and visitors.
| | | |
| --- | --- | --- |
| | | |
| Oodgeroo (far right) protesting in 1964 | " NO MORE BLACK DEATHS IN CUSTODY" Banner At 1970 Day of Mourning on the bicentenary of James Cook's landing at Botany Bay | Oodgeroo's First Son, Denis, Pictured on "Australian Black Panthers" Poster |
Short Term Success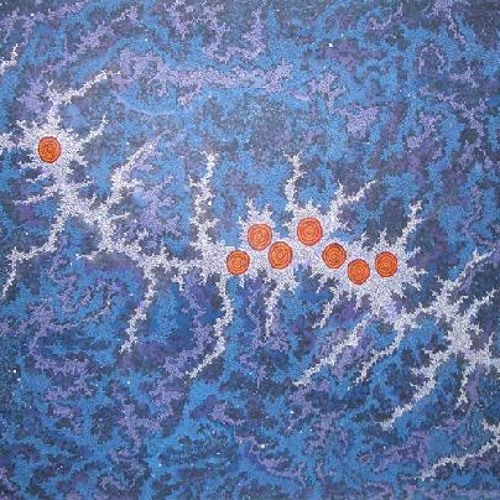 user-666
The Dispossessed - Oodgeroo Noonuccal by user-666
Long Term Success
Later, Noonuccal was awarded the Fellowship of Australian Writers Award and the Dame Mary Gilmore Medal. Her work attracted the admiration of Judith Wright. The Australian born Master of the Queen's Music, Malcolm Williamson, produced a choral symphony, The Dawn is at Hand, based on Oodgeroo Noonuccal's own selection of her poetry. In 1970, Oodgeroo Noonuccal was awarded the MBE for services to Aboriginal people, but she later returned this award in protest at the celebration of the bicentenary of the British occupation of Australia. Oodgeroo was awarded an honorary doctorate from the Queensland University of Technology. In February 1994 a trust was established to carry on Oodgeroo's work, with the aim of achieving a just reconciliation between Aboriginal and non Aboriginal Australians.

Oodgeroo Noonuccal's life and her fight for freedom and rights impacted aborigines, Torres strait islanders and non-indigenous Australians alike. This can be seen through symphonies being based off her works, her abundant collection of awards and even a trust being established to carry on her work towards integration and harmony.
Oodgeroo with the children of Noonuccal-Nughie Education and Cultural Centre, 1987
References
Australiaday.org.au,. 2015. '1970: The Bicentenary &Dash; Australia Day'. http://www.australiaday.org.au/australia-day/history/1988-the-bicentenary/.
Australian Black Pathers. 1975. Poster.
Australian Workers Heritage Center,. 2004. 'OODGEROO'. http://www.australianworkersheritagecentre.com.au/10_pdf/oodgeroo.pdf.
Dreamtime, Machinetime. 1987. Film. Australia: Don Featherstone.
Lryb.aiatsis.gov.au,. 2015. 'Activism'. Accessed September 3. http://lryb.aiatsis.gov.au/activism.html.
Noonuccal, Oodgeroo. 1981. Civilization. Online. Australia: Oodgeroo Noonuccal. https://www.youtube.com/watch?v=did1B4tfTL0.
Notablebiographies.com,. 1993. 'Oodgeroo Noonuccal Biography - Life, Family, Childhood, Children, Name, Story, History, School, Mother, Born, Year'. http://www.notablebiographies.com/supp/Supplement-Mi-So/Noonuccal-Oodgeroo.html.
Oodgeroonoonuccal-report.blogspot.com.au,. 2014. 'Kathleen Jean Mary Ruska: Biographical Report'. http://oodgeroonoonuccal-report.blogspot.com.au/2014/06/biographical-report.html.
QUT,. 2006. 'Oodgeroo Noonuccal Story'. https://www.qut.edu.au/about/oodgeroo/oodgeroo-noonuccal.
Reconciliation,. 1991. 'Fighting For Indigenous Rights — Oodgeroo Noonuccal'. http://www.reconciliation.qut.edu.au/issues/recweek/Oodgeroo_Noonuccal_film_screening.pdf.
Time To Dream. 1974. Film. Australia: Martin Bartfled.
Wikipedia,. 2015. 'Oodgeroo Noonuccal'. https://en.wikipedia.org/wiki/Oodgeroo_Noonuccal#Her_work.