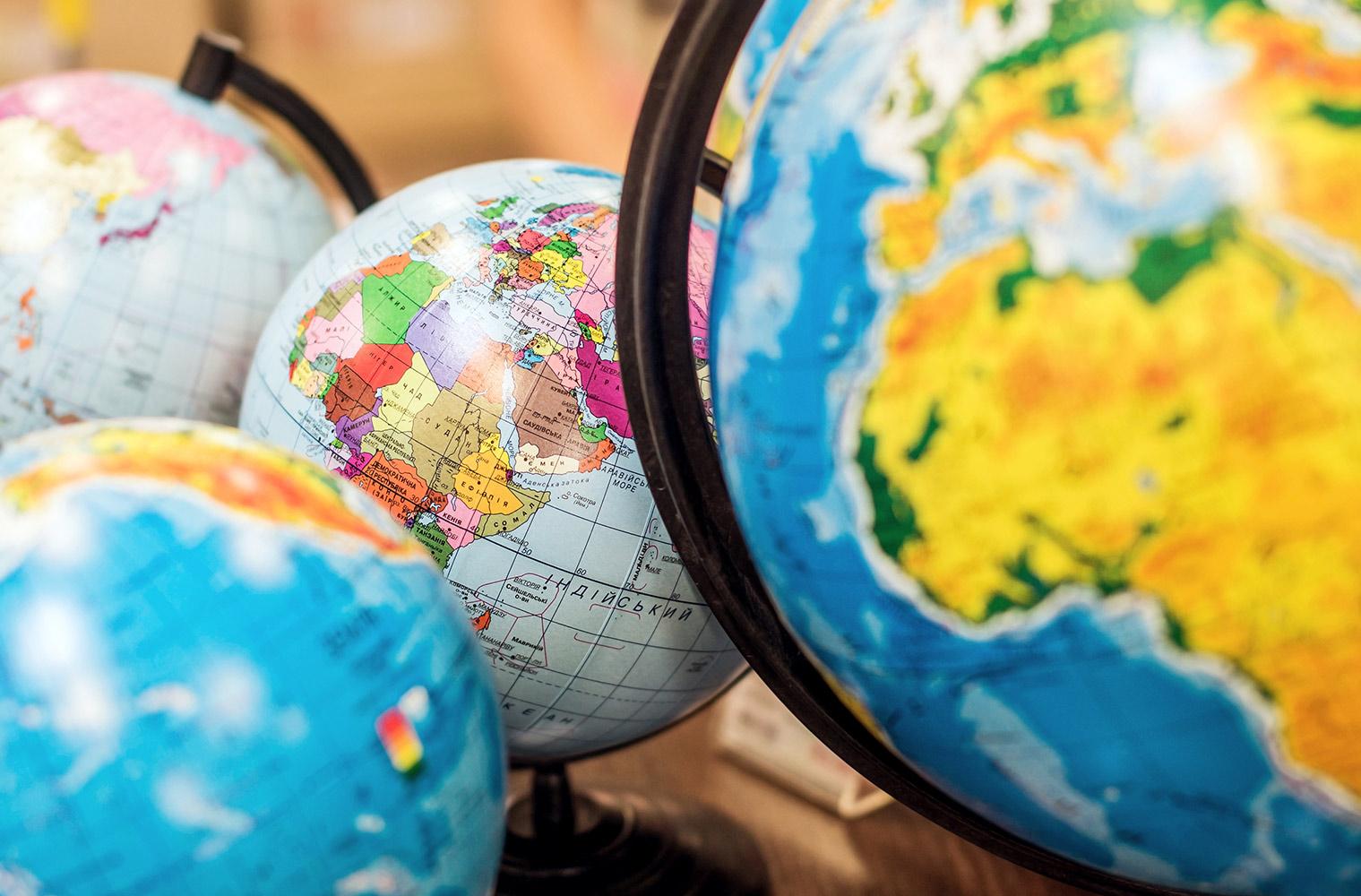 Peirce Principal News
September 17, 2022
A Message from Ms. Vargas
Hello Peirce Families and Caregivers,
It has been terrific week #2 here at the Peirce School! I am delighted to get to know more of your children as the school year progresses. Yesterday morning I greeted a student with a shirt that read, "I will change the world." So many thoughts come to mind when I see t-shirts like this: Why didn't they have these clothes when I was a little girl? How might my life have been different to be surrounded by such powerful messages? I also wonder about all the other messages-- both written and implicit-- that we share with our kids frequently as educators and caregivers. Are those messages always as affirming and empowering as we intend for them to be? Finally, when I see a student proudly wearing "I will change the world," I cannot help but feel that this is absolutely going to happen for her and her classmates at Peirce.
Warmly,

Andrea Vargas
Scenes from Bus Evacuation Practice
On Friday, all Peirce students climbed aboard buses for important information and safety drills. This is useful for those who take the bus each day as well as for times when classes go on field trips.
School Pictures
Picture Day is coming up! With Coffee Pond's program, families place their orders in advance of Picture Day either online at coffeepond.com, or using the paper order form that was sent home with your student. You will not be receiving proof of your child's photos before ordering. A portion of every purchase is given back to our school to support our fundraising efforts. Only orders placed on or before Picture Day count towards fundraising.
Coffee Pond does offer scholarships for families who qualify. To find out more about scholarships, please contact Alison Mountford at mountforda@newton.k12.ma.us .
We will distribute portrait packages at school approximately 4-5 weeks after Picture Day. If for some reason you are not completely satisfied with your student's picture, Coffee Pond will be returning for a retake day and you may have another portrait taken. Coffee Pond offers a 100% money back guarantee.
Aspen Information Update
Every year, you are required to update student information in Aspen, our student information system. It is very important that families update addresses, emergency contacts, health records, and permissions so that schools have the most accurate and up to date information for students.
This system is also used to determine what student information can be released. Please note that we do have new Opt Out Permissions for the 2022-2023 school year that need your review and preference selections.

Families must update their students' records by Friday, September 30th. Please use these instructions to access the information and forms in Aspen: Student Information Update Instructions.

Food Service Update
The cafeterias are returning to pre-pandemic normal this year as students relearn or learn the standard processes. Thank you to the Newton students who are being patient in line, patient with Whitsons team - many who are learning to use the registers this year - and patient with each other at the middle and high school as each student keys in their student number.
What is free - and what is not
Please note that first "reimbursable" meals are free for all students. However, second meals and a la carte items are fee-based and must be paid for with cash or with MySchool Bucks.
What does a "reimbursable" lunch mean?
As part of the National School Lunch Program, a lunch must have a minimum of three of five of the required meal components - a meat/meat alternative, grain, fruit, vegetable, or fluid milk, with a fruit or vegetable as a necessary component. We strongly encourage students to take all five of the meal components; however, they must have three - one being a fruit or vegetable - to be considered reimbursable and therefore free under USDA meal requirements. Your student may be asked to grab a missing component if their lunch does not have three required components so that their meal can count as free.
Is milk free this year?
Milk is free if part of a reimbursable lunch. However, if a student brings their lunch from home but would like milk, there is a charge for the milk. As of today, 9/13, we have reduced the price of a single milk to just $.40.
How does my student pay for a single milk?
If a student wants to purchase milk, they need to have money in their MySchoolBucks lunch account or have cash on-hand. If your child will be purchasing milk, a second meal, or any a la carte items, please add money to their lunch account. This makes for an easy, cashless transaction for them. Directions for how to add money to their account can be found on the NPS website under the Food Services tab.
A la carte items
With the return of the registers this year - necessary for Newton to claim both the federal and state reimbursements that fund the program - we are also able to offer students different food options to purchase. An individual milk, just an entree - example = a slice of pizza or a cheeseburger - baked chips, juice, water bottles, granola bars, cheese sticks, yogurt, and other healthy options are all examples of a la carte items that require either cash or funds deposited into your students MySchoolBucks account that can be drawn from at the register for a cashless transaction.
It is causing some confusion for students given that not all food is free this year. This is definitely an issue at the middle schools as this is a new option for them. We limit the a la carte items at the elementary school generally, and all students currently in middle school have not experienced being able to purchase a la cart items for the two previous school years while we operated under a different USDA lunch program during the pandemic. Please talk to your children about these paid options and decide whether you do or do not want them to purchase a la carte items.
Paid Meal Pricing for Second Meals
The student charge for second meals is $5.25 for elementary students and $5.50 for middle and high school students. If a student purchases just an entree, the cost is $3.50.
National School Lunch Program (NSLP) FAQ
Please review the National School Lunch Program FAQ found on the Free and Reduced Price Documents tab on the NPS Food Services website for more information about free and reduced-price eligibility.
Questions or Support
If you have questions or require support, please contact Amy Mistrot, Director of Business Operations at 617-559-9038 or mistrota@newton.k12.ma.
Lunch Menus
For current lunch menus, please visit FD Meal Planner using the directions provided. This is a useful tool that also allow parents to identify common allergens that may be used as ingredients.
Food Resources
FUEL program will offer Newton Public School families a weekly bag of non-perishable staples to put extra food on the table for a couple of days. If you would like assistance with this program, please contact Alison Mountford at mountforda@newton.k12.ma.us .
A Message from the Peirce PTO
Volunteers Needed for Fall Roles!
Parent volunteers are an integral part of building community at Peirce. Depending on how much time you have and your talents, we have the perfect role for you. We are especially in need of volunteers to fill roles that start this fall.
We'll be recruiting volunteers for additional fall opportunities soon, including Library Volunteers, Room Parents, Kindergarten CAS coordinators, and Mystery Dinner hosts. To see the full listing of volunteer opportunities available this year, check out the Peirce PTO Volunteer Handbook.
Peirce Elementary School
170 Temple Street
Newton, MA 02465
(617) 559-9630
Andrea Vargas
Andrea is using Smore to create beautiful newsletters