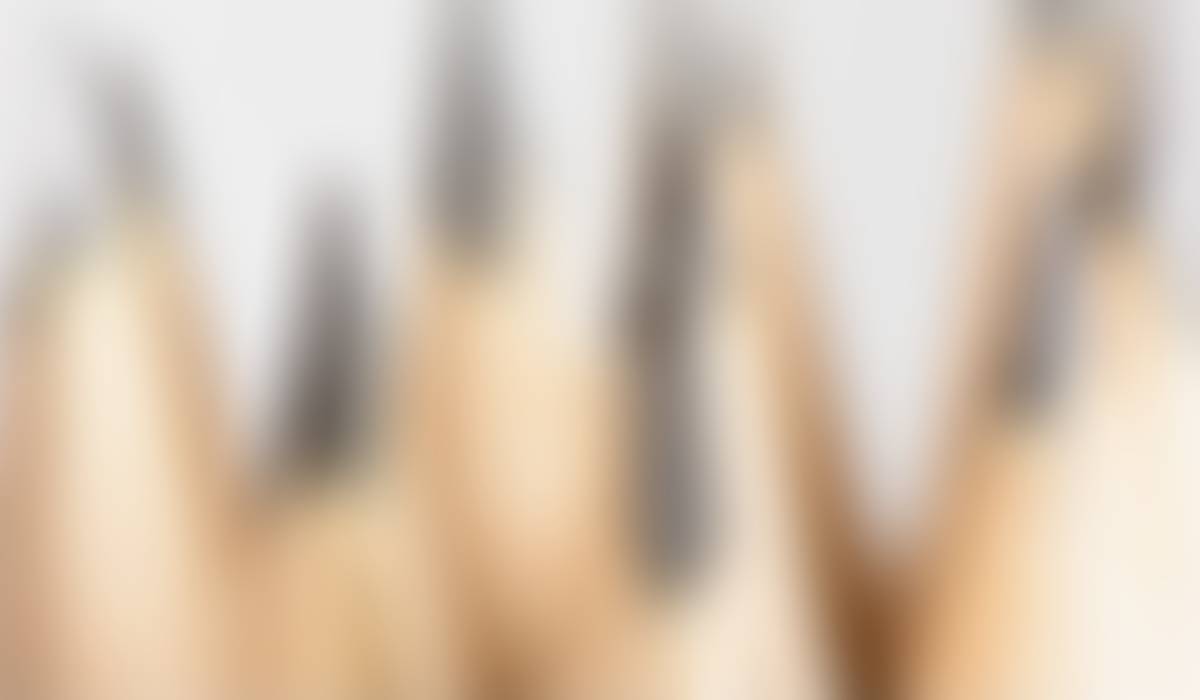 School Pointes
Survey says: Parents love Young Fives
Alice Ogilvy and Sam Bleau learn number stories during math time in Kim Chwalek's Young Fives classroom at Kerby Elementary.
The Grosse Pointe Public School System's Young 5's program received high marks in a 2022-23 parent survey.

Over 90 percent of respondents reported that the Young 5's program fit their needs extremely well (92.86 percent) or quite well (4.76 percent), and 100 percent said they felt the Young Fives program prepared their child for kindergarten. The program design also met the expectations of nearly 100 percent of respondents.

Angela Wyrembelski and Sarah Holtz each have a child currently in the Young Fives program at Richard Elementary as well as an older child who was in the program previously.

Angela's older son, Luca, has a September birthday so Angela and her husband were torn whether to send him to Young Fives or to kindergarten.

"We knew he didn't have the social confidence," Angela said. "That year really allowed him to feel comfortable going to school, feel confident going into the school by himself. It was so amazing to see what he was able to accomplish."

Familiar now with both the Young Fives program and the teacher, Sierra Koleber, Angela is enjoying watching what Luca's younger brother, Mica, is able to accomplish. During a recent study on habitats, the students chose their own animal, were grouped in like habitats, conducted their own research, and created a model of their animal's habitat.

"They worked together as a team," Angela said. "They had a show and tell where we all got to come and tour the habitats. It was just fantastic. You could see how proud they were of their work. Even the kids who were a little shy were so proud to show you what they learned and how they chose their animal."

Another time Angela visited the classroom to talk about her job as an architect as part of that month's STEM project on architecture and buildings.

"They've been learning about buildings and engineers and architects," she said. "They're working on building their own play city. They asked me things like: How do you make things stand up and how do you make them strong? How do you make a chimney strong enough so that Santa doesn't break it when he comes down? It was so interesting to hear their questions."

Angela enjoys hearing about Mica's day and sharing in his excitement about what he has learned.

"He is really thriving," she said. "He is always excited about going to school this year, which is what you want to see. I think the Young Fives program strikes that balance. There's a lot of play still, but there's a lot of challenging things that are disguised as play."
Baileigh Marshall and her classmates in Michele Bachert's Young Fives classroom at Monteith Elementary learn how to draw a groundhog on Groundhog's Day, Feb. 2.
For Sarah Holtz, the decision to send her third child, Jackson, to Young Fives was an easy one. Her oldest daughter was in a similar program out of state, so when they moved to Grosse Pointe, she and her husband were pleased to see the Young Fives program existed in the district.

She also was aware, from having had older children attend kindergarten, what today's expectations of a 5-year-old are compared to when she was a child. She knew her son, Jackson, wasn't ready socially or academically and could benefit from that extra year to mature.

"He was barely five," she said. "We enrolled him and we were so happy with the program."

This made the decision easy when it was time to decide about her youngest, Andrew, who is currently in Mrs. Koleber's Young Fives class at Richard.

"Being a COVID baby, he really needed that one year of social interaction before going into kindergarten," she said.

Sarah recommends the program "to anybody who may be on the fence between kindergarten and Young Fives. We've had a great experience in general and specifically with the teacher at Richard. It's such a great play-based curriculum that gives them a little bit more than preschool, but not as intense as kindergarten. It's a great bridge between the two."

She describes it as a "no lose situation."

"I think giving them that year to grow a little can only benefit them."
Young Fives teacher Kim Chwalek works with Emmett Mallon on a number story.
Moni Valentini's 5-year-old, Veda, is in the Young Fives program at Maire Elementary. While she admits she was initially sad to send Veda to Young Fives, she has not looked back.

"The strides my daughter has made blows my mind," she said. "She is coming home and writing out math equations and is able to solve them. She is sounding out words and reading sight words. All these things I don't recall being able to do – especially the math portion – until much later in my own educational journey."

Moni also can't say enough about Veda's teacher, Taylor Peters, and her impact on the students' social skills. During her monthly visits to read to the class, she has noticed how well the children get along.
"Everyone is just buddies," she said.

Veda even brings the social skills she learns home to her brother, teaching him "how to remove himself and deal with problems" and lie on the floor with a stuffed animal on his stomach to practice "belly breathing."

"She's learning how to be a leader," Moni added. "Veda is super excited to go to school. She's bummed when there's not school. After vacation, she was ready to go back."

Andrea Gruenwald, a life skills teacher at Parcells Middle School, knew her older son, Wesley, was ready for kindergarten socially and academically based on the strong foundation he gained from the tuition-based preschool at at Barnes Early Childhood Center.
At the same time, he was born on Dec. 1, 12 hours before he would have missed eligibility for a waiver into the program. She knew if he went to kindergarten this fall, he would be among the youngest in his class.

She discussed the decision with Defer Principal Lisa Rheaume and several teachers, ultimately deciding on Young Fives "because everyone said that no one ever regrets that extra year to grow," she said.

"Then we got lucky with Mrs. Zizelman," she added. "She is one of those Grosse Pointe rock star teachers that everyone loves. I have students at Parcells right now who had her. She made a big impact on a ton of kids."
A typical day in a Young FIves classroom consists of a mix of student-led authentic play experiences and teacher-led activities to promote collaboration, problem-solving and academic skills. Pictured during playtime in Margie Scheich's Young Fives classroom at Mason Elementary are, from left, Hunter Feikens, Madelyn Perez and Beppo Mazzara.
For Anne Marie Miller, sending her older son to kindergarten was not a question.

"He was ready," she said.

Her younger son, Graham, was a different story. He was born early and she knew the program was an option. While he had hit his academic milestones and could have handled kindergarten, in her view, the decision to send him to Young Fives was an easy one.

She would tell anyone on the fence the same thing people told her: "You can't go wrong. If for some reason your child is going above and beyond, they can go straight to first grade if that's where they're headed. There is literally nothing to lose. You give these kids the opportunity to get an extra year."

Anne Marie doesn't regret the decision. While the first week of school he cried every day, since then he has "done amazingly," she said. "He loves his class, he loves his friends, he loves Mrs. Zizelman. He told me last night he was going to read a book to the class the next day and reading was more fun than playing. He was so excited."

Once a week, Anne Marie has the opportunity to observe the class in action when she volunteers at lunch.

Mrs. Zizelman "has done a masterful job of blending playing and learning," she said. "They are the happiest, bubbliest little kids. I couldn't handle that many little people, but she does magic."
Let's hear it from the teachers
The Young Fives teachers also are cheerleaders for the program.

"The Young Fives program meets students exactly where they are in all development areas," said Sierra Koleber. "The young learners practice skills at a pace based on their individual needs. Students are continually challenged to keep progressing their skills throughout the year."

"As I see my previous Young Fives students walking in the halls for kindergarten, they are beaming with confidence," Sierra added. "Young Fives lays the foundation for a successful school experience."

"Teaching our youngest learners is truly the best job in the world," Amy Zizelman said. "The Young Fives curriculum includes a play-based approach, while focusing on a child's social/emotional development, fine motor skills, and the love of learning. My greatest joy is watching each child grow and learn right before my eyes."

Amy says she has children who are enrolled in the Young Fives program for social and emotional development who already are reading, and others enrolled for extra time to develop their academics.

Either way, the program "allows children the extra time to learn and grow to prepare them for a successful school future."

Enroll by April 10 to ensure a spot in the Young Fives program. Click here for more information.


Kerby community travels around the globe
On left, the Zerlings, Georg and Emily, celebrate their children's place of birth with Austrian attire at Kerby's Around the Globe event; on right, Miekea Ibekwe with her son, Vincent Ibekwe, a third grader. The Ibekwe family hosted a table featuring Nigeria's culture.
Kerby Elementary's PTO hosted its first diversity event, Around the Globe, last Friday evening. The event featured food from all around the world – Austria, Afghanistan, France, Lebanon, Jordan, Iraq, the Philippines, Poland, Tounis, Nigeria, Brazil, China, India, Ireland, Italy and the United States. Highlights included a kids' fashion show and live entertainment by the Palestinian Debke Dancers.
Ferry fourth graders host all-school carnival
Fourth graders in Anne Flanagan, Sue Schmitz and James Fisher's classes at Ferry Elementary created "a fun-filled day for a good cause," according to the Google slideshow the students shared with the younger classes to promote their event.

Ferry's charity carnival took place on Friday, Jan. 27, with two classes coming to the gym at a time for a 45-minute time span. During that time, students could play games, purchase raffle tickets for a chance to win a prize, or buy a sweet from the baked goods table.

The fourth-grade sponsors were responsible for creating and manning approximately 12 games, a bake sale and a raffle table for the whole school event. Games included a duck pond, basketball, beanbag toss, cornhole games, a hockey shoot, milk bottle knockdown and more. Another popular activity was face painting.

The purpose of the carnival was to build leadership skills in the students, provide a fun activity for the kids during their last year at Ferry, and raise money for two charities of the students' choice – Make-a-Wish Michigan and Camp Casey. Make-a-Wish Michigan creates life-changing wishes for critically ill children, and Camp Casey provides horseback riding programs to children with cancer, rare blood disorders and other life-threatening illnesses.

The children used their leadership skills to advertise the event, prepare ticket orders, organize and fill ticket orders, decide on the games, and select prizes.
English Learners game night
On Thursday, Jan. 26, the English Learners Department hosted its annual game night, which was attended by 27 students in the EL program.

The event was held at Mason Elementary and included games, crafts and dinner. National Art Honor Society students from Grosse Pointe South High School assisted the younger students with an art craft.

The EL game night is district wide and allows students (and parents) to develop relationships and practice their English skills, according to EL District Coordinator Nancy Rieth.
Vera Bresser, a National Art Honor Society student from Grosse Pointe South High School and a graduate of the EL program, organized this year's craft. She is pictured here with Kerby third grader Luisa Zerling.