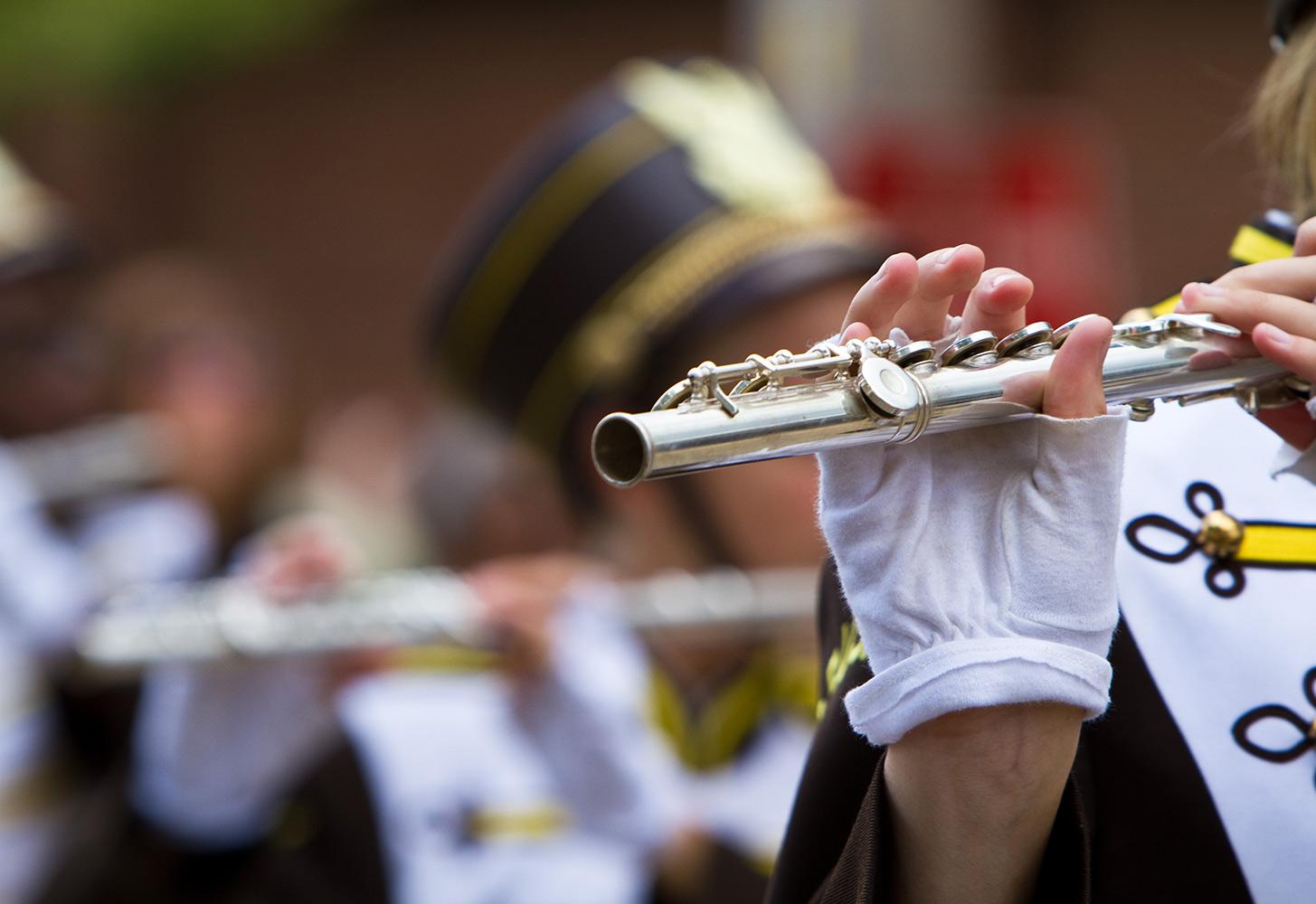 News From the Band Room
ELCO RAIDER BAND
Week #9
Hi Folks - The band had a fantastic performance at this past Saturday's Lebanon County Band Exhibition. Thanks to all of you who came to support the band's performance. The band members had a really good time watching the other Lebanon County Bands as well as LVC perform. I think everyone enjoyed the stands tunes band war at the end. If you would like to watch a video of our performance, please click on the following link: BAND EXHIBITION.
This week we are headed to Donegal High School for the football game on Friday. It is their Homecoming, but we are still performing at halftime. Please check out the important information below regarding the band banquet and pie sale fundraiser.
Students may stay after school this Friday in the band room. Boosters are providing supper. Meatball sandwiches and mac and cheese.
Reminders for this week:
FRIDAY
Uniform: Full Uniform
Report time: 4:30pm
Inspection: 4:45pm
Departure: 5:00pm
As always, if you have any questions, please feel free to email me: dfair@elcosd.org.
Have a great week!
Mr. Fair
SENIOR NIGHT
Next Friday, October 28th we will be celebrating our senior band members after our halftime performance. There are 22 seniors! Michelle Salem is in charge. Any senior parents wishing to come help hang the banners on the stadium should be in the stadium at 5:30pm on 10/28.
Kristin Heck will be scheduling a work night at her house to complete the senior shadow boxes. Look for an email sent only to senior parents.
Senior members of the band should fill out the information form posted in Schoology.
Band Banquet
We will be celebrating the end of our marching band season with the annual band banquet on Tuesday, November 15th, at 6pm. The banquet will be held in the high school cafeteria. Please see the attached invitation and RSVP attached to this newsletter. The deadline for submitting your reservation is November 3rd.
Myerstown Holiday Parade
Just so you have it on your radar, the band will be participating in the Myerstown Holiday Parade on Saturday, November 26th. This is the Saturday after Thanksgiving. We will be departing the high school at 3pm and returning around 6pm. Band members who live in Myerstown may meet us in the parking lot behind the Myerstown UCC church.
Absence Form
If your child will be absent from a performance or rehearsal this season, please fill out the following form. This helps to keep all of this information in one place, rather than in separate emails. Thanks!
SUMMER/FALL REMAINING SCHEDULE 2022
Thursday Night Rehearsals (Full Band) -
Drumline Practices: Every Thursday Night
6:30pm -8:30 pm (Notice Time Change)
October 21 - Football @ Donegal
October 28 - Football vs. Berks Catholic
November 26 - Myerstown Holiday Parade
December 18 - HOLIDAY CONCERT 2PM
David Fair
David is using Smore to create beautiful newsletters