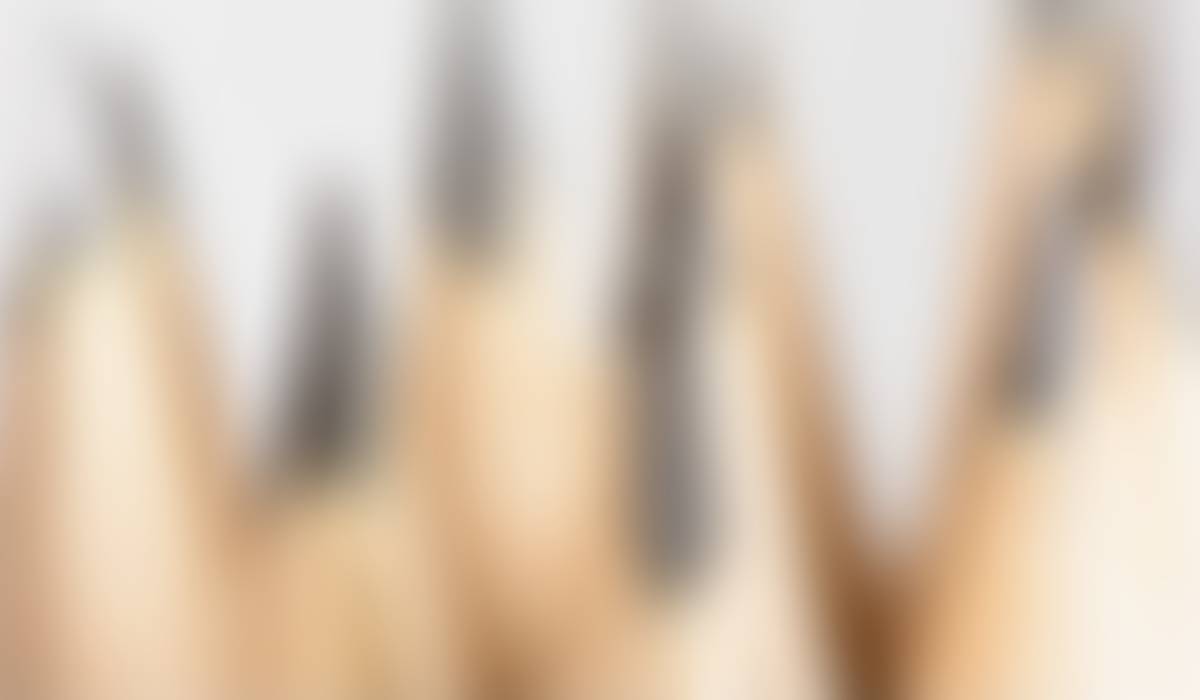 School Pointes
On Wednesday, Maire staff dressed as superheroes and the Maire Bear surprised students at drop-off. Pictured before school is new principal Nicole Filiccia with Carson and Walt Miller.
Meet Maire's new principal
In Nicole Filiccia's brief time as principal at Maire Elementary, she already has experienced the sense of community, from a packed house at Back to School Night on Tuesday to the energy of morning drop-off.
Families arrive – moms and dads with strollers, children on bikes or being greeted by teachers as they get out of their cars -- "with smiles and ready to take on the day," Nicole said. This has set the tone not just for the start of the day, but of the school year in general, helping her "embrace the community I get to be a part of."

Nicole brings to her new role as principal considerable teaching experience, including six years as a kindergarten teacher at Defer Elementary. Prior to that she taught as a third grade teacher at Dearborn Public Schools, a third grade and kindergarten teacher at Taylor Public Schools, and an instructional and special education aide at Wyandotte Public Schools.

A highlight during Nicole's tenure with the district was joining the Galileo Leadership Consortium, a two-year commitment in which she enjoyed the opportunity to collaborate with teachers and administrators in different capacities throughout southeast Michigan.

Nicole found the experience enriching, as it gave her ideas to bring back to her own district and classroom. It also reinforced her desire to pursue a leadership position as an administrator.

During her time at Defer, she viewed her teaching through the lens of the Leader in Me program, which helps students identify and capitalize on their unique abilities. In this same vein, she looked to support her colleagues and help them find their intrinsic motivation.
Shortly after the leadership program ended, Nicole started a graduate program at Wayne State University, where she also received a Bachelor of Science degree. In May of 2022, she completed her Masters of Educational Leadership, Administration and Organizational Studies.

For her internship she worked with Defer Principal Lisa Rheaume.

"That was really nice to have that full-year exposure with her from the launch of the school year to the closing," Nicole said. "During the summertime, I had the opportunity to still do work with her through my internship. This continued into the fall."

In February, Dr. Rheaume went on maternity leave and the position of interim principal opened up. It was a natural role for Nicole to step into.

"I had that support. I knew what Dr. Rheaume's vision was and how to support that and continue to do that work," she said. "I appreciated how supportive my colleagues were with me stepping from being a teaching partner to being their administrator. I really appreciated how welcoming they were and the support that they continued to give.

"The whole experience was really enlightening," she continued. "I couldn't have asked for better office support, too. The staff and the community are amazing."
Nicole Filiccia with her son, Chandler, daughter, Payton, and husband, Stefano.
Nicole has experienced that same level of support her first weeks as principal at Maire.

"It's been wonderful," she said. "From day one the staff did a great job being super welcoming. They embraced the change."

It also helped that she has had an opportunity to work with Director of Pre-K through Elementary Instruction Keith Howell during the transition as well as with former Maire Principal Ryan Francis to ensure she could continue his vision.

Her main goals for the year are building relationships, working with the staff and parents to promote all students' academic growth, and helping the students find their voice. This can take a variety of forms.

"How do they learn? Are they hands on? A visionary learner? How do I support all of the staff to make that happen?" These are the questions she will explore as she works with her staff to ensure their needs as well as those of their students are met.

"This is my year of growing with them," Nicole said. "I want them to know it's a partnership."

While she didn't have much time to prepare for the change – the position opened up late in the summer –the timing felt right, especially coming on the heels of her internship and interim principal experience.

"It was something I really wanted," she said. "Grosse Pointe is a great district to work for and I'm proud to be part of the team."
Alumni Through the Decades
South grad Jacqueline Francis moved from WOOD TV8 in Grand Rapids to Detroit to join the local Channel 4 news team.
Jacqueline Francis
Class of 2013
Grosse Pointe South High School

Jacqueline Francis is happy to come home. The award-winning journalist recently joined the WDIV Local 4 / ClickOnDetroit team as a reporter, moving from her previous job at a news station in Grand Rapids.

Born and raised in Grosse Pointe, Jacqueline started in the Grosse Pointe Public School System as a sixth grader at Pierce Middle School, followed by Grosse Pointe South. She graduated in 2013 and attended Southern Methodist University in Dallas, Texas, earning a Bachelor of Arts degree in Convergence Journalism with a concentration in Political Science.

Jacqueline discovered her passion for journalism at Grosse Pointe South. She took honors journalism with Jeff Nardone, who served as The Tower's faculty adviser until his death in 2013. She joined the Tower staff her junior year as a page editor, and senior year was promoted to editor-in-chief.

"I loved it – being able to ask questions and hold people accountable, especially as a teenager," she recalled. "It was a way to be taken seriously and a way to make a difference. What we said and thought mattered, whether we were writing an editorial or a news article."

It was the atmosphere of a newsroom she fell in love with the most.

"It was the one place in school I felt that everyone from different backgrounds came together seamlessly -- where it was safe to express your ideas," she said.

She credits Jeff Nardone for cultivating this atmosphere.

He is also "the number one reason I am in this profession today," she added.

Jacqueline has returned to the Tower room on several occasions to guest teach classes, in particular when her younger brother was on staff, and each time she regrets she can't let Nardone know she is "living out this amazing career and passion I found, that I don't know if I would have found if it wasn't for him," she said. "He really instilled in us the power of journalism and the ability to make a difference."

Initially when she headed to college to pursue journalism, she thought she wanted to be a newspaper writer. However, like many college journalism programs, there was a focus on multimedia and she was required to take a TV production class.

"I fell in love with it immediately," she said. "It's faster, more visual, conversational. I decided I wanted to do journalism on TV. It's a more exciting way to tell a story."

Her first job after college was in Champagne, Illinois. She signed a two-year contract to be a multimedia journalist, responsible as "a one-man band" for reporting, shooting and editing stories as a multimedia reporter and fill-in-anchor at the local FOX affiliate.

The experience was overwhelming at first, but ultimately rewarding.

"I was crying when I got there and I was crying when I left because I was sad to leave," she said. "It was an amazing opportunity."

Her first day on the job she was assigned a story about a kidnapped University of Illinois student from China. She covered the story from early stages through the trial of the accused kidnapper, who ultimately was convicted for murder. In the process, she learned about the judicial system as well as about cultural differences and norms as she connected with a grieving family on the other side of the world to help tell their story.

Since it was a federal trial, no cameras were allowed in the courtroom. Jacqueline had to rely on her notes in court, then write a script so that the moment court adjourned for the day, she would be met by a cameraman outside the courtroom to report on the story for that evening's newscast.

The story got national media attention and Jacqueline's reporting was featured in a documentary, "Finding YingYing," which premiered at the SXSW 2020 Film Festival.

After her contract ended, Jacqueline moved to Grand Rapids to work for WOOD TV8, an NBC affiliate, signing a three-year contract. Her breaking news coverage of the May 2020 riot in downtown Grand Rapids earned her a prestigious regional Edward R. Murrow Award along with two Emmy nominations.

It was a Grosse Pointe connection that led to her new latest position at Channel 4.

"I have always wanted to work for Channel 4, but I didn't know anyone there," she said. "I didn't have any connections."

Jacqueline had stayed in touch with her former TV production teacher at South, Steve Geresy, who told her that a Grosse Pointe North alumnus, Matt Morawski (Class of 2001), was an executive producer at Channel 4 and suggested she reach out to him.

An introductory email to Matt Morawski was followed by a phone conversation, which led to an introduction to the news director and a lengthy interview process.

When she was offered the job, she texted Steve Geresy to let him know and thank him for his role in making that happen.

"He was so humble and replied, it was all due to your hard work," Jacqueline said.

"I can't wait to pay that forward," she added. "Any time I can help anyone from my school or college. That's what it's all about."

Jacqueline makes her debut next week. She is reporting Tuesday through Saturday in a mix of the 5 o'clock and 6 o'clock news, and Friday and Saturday on the late evening broadcast.

"I'm so excited to be home," she said. "One thing I never expected when I graduated college was to feel this connection with a community I've never lived in before. When I lived in Illinois and Grand Rapids I cared so much about the people in my community. To get to do something in my hometown where I'm already connected and already have so much pride for … I'm pinching myself. It really is a dream come true. It's a cliché, but it's the truth in this case."

Her advice to anyone pursuing a career in the news industry is not to be afraid to reach out to people.

"Reach out to me. Reach out to the Matt Morawskis," she said. "It can be a very intimidating and daunting industry if you're alone in it. It really is rewarding for us in the industry to help others. It makes it feel full circle."
GPFPE hosts second annual Fall Frolic
Organizers for this year's Grosse Pointe Foundation for Public Education Fall Frolic are hoping to repeat the success of last year's event.

They are planning a fun and informational adult evening – "a party with a purpose" – on Thursday, Sept. 29 from 6:30 to 9:30 p.m. at Cadieux Café, 4300 Cadieux Road, Detroit.

Once again, GPPSS principals and administrators will participate as guest DJs, competing for the coveted Golden Record award. Newcomers are Director of Instructional Design and Technology Chris Stanley, Director of Secondary Instruction Dan Hartley, and Parcells Academic Learning Center Coordinator Nick Symonette. Returning DJs are Kerby Principal Walter Fitzpatrick and Monteith Principal Shelleyann Keelean.

Last year's winner, Deputy Superintendent for Educational Services Roy Bishop, will serve as the master of ceremonies.

The evening will feature food and an open bar, the legendary Cadieux Café feather bowling lanes, and door prizes and giveaways donated by local businesses.

New this year is shuttle service to and from the event, with pick-up and drop-off at the parking lot behind Brownell Middle School, courtesy of transportation sponsor Ascension St. John Children's Hospital.

Tickets are $25 in advance and $35 at the door, but the event is limited to the first 225 guests who sign up. Click here for more information and to purchase tickets.

"We're anticipating this event will sell out so encourage folks to get their tickets in advance," GPFPE board member Caroline Marks said.

The party is not meant to be a fundraiser, but a way to bring parents together, kick off the school year, and "tell everyone a bit more about what we do and how we can support our students, teachers and schools," Carolyn added. "We're really looking forward to celebrating all that the GPFPE has done since 2007 for the district and introducing the organization to folks who may not know about everything we do and looking forward to a bright future for the district."

Since 2007, the GPFPE has donated nearly $4 million to GPPSS, providing grants at every grade level in every school in the district.
New Listening Session date!
We've added another listening session with the superintendent at Ferry Elementary, Nov. 2.
All listening sessions are open to the entire community. Bring a friend or neighbor and join us for a conversation with Dr. Dean.