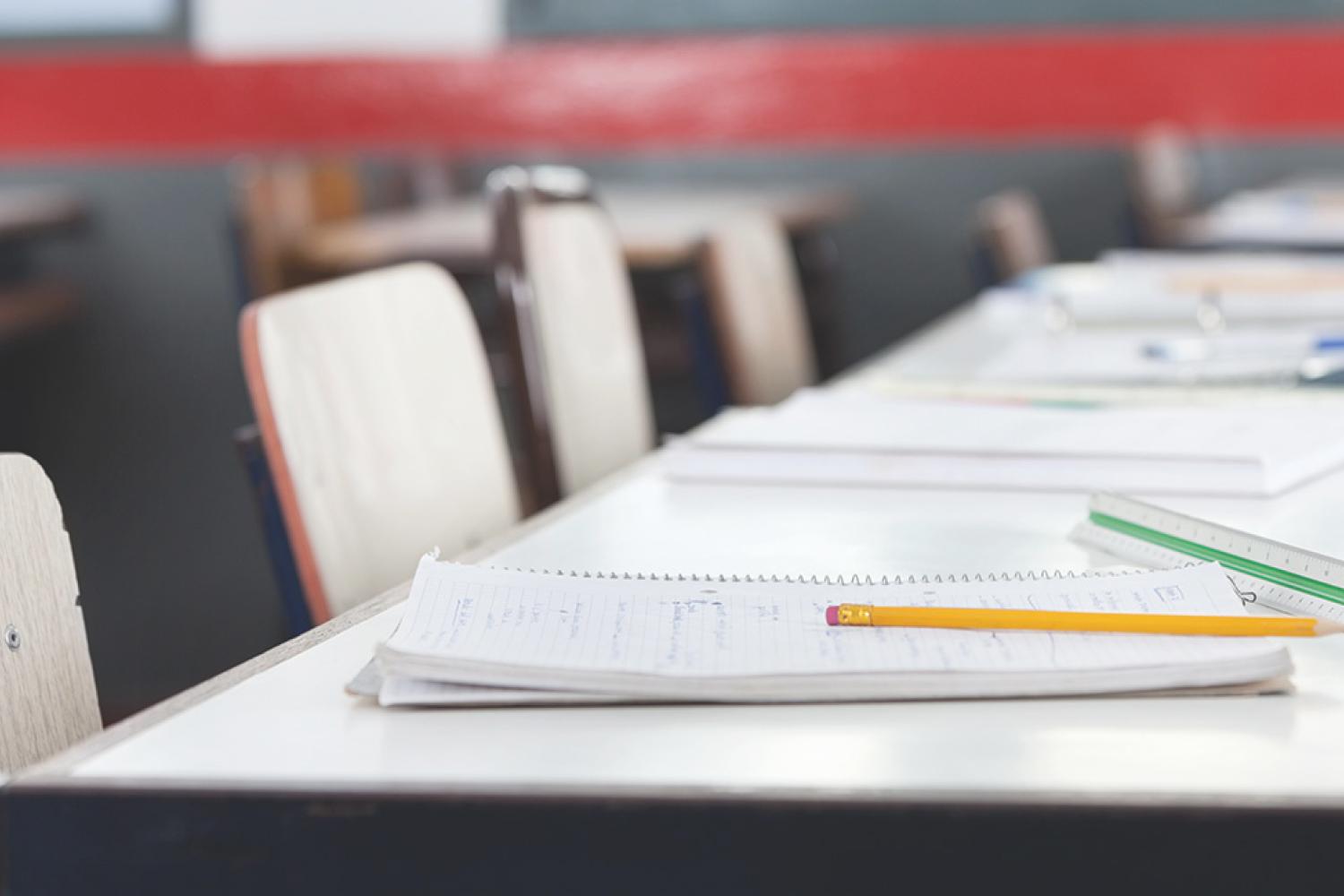 Falcon Forum
September 8th, 2023
The weeks ahead:
Sept. 11th - Sept. 16th: Cole RD will be a single RD in front of Fairmont for Construction. Be aware that traffic will be affected.
September 14th - Fairmont Families Welcome Back BBQ

September 20th - Fairmont Community Meeting
October 17th and 18th - Parent Teacher conferences
From the Principal
Dear Fairmont Falcon Families,
I hope this newsletter finds you and your family in good health and high spirits. As we begin the 2nd month of the school year, I wanted to take a moment to express my gratitude for all your support and dedication towards our school community. The past month has been filled with excitement and energy as we welcomed our students back to school. It has been incredible to witness the enthusiasm and eagerness displayed by our young learners as they embark on a new academic journey. I am pleased to share that our students have begun to settle into their routines and are already making great strides in their academic, co-curricular, and extracurricular pursuits. I am excited to see students begin to engage in classrooms, be active participants in discussions, and committed to their learning.
In addition, our dedicated team of educators and staff members have been working hard to ensure the best possible learning environment for our students. Their passion, dedication, and expertise have been instrumental in creating an encouraging and engaging atmosphere where each child can thrive academically, socially, and emotionally. Additionally, I want to continue to emphasize that we value your input and feedback. We are constantly seeking ways to improve and enhance the educational experience for our students. If you have any suggestions, concerns, or questions, please do not hesitate to reach out to me or any member of our school administration. Your input is invaluable in helping us create the best learning environment for our students. Once again, I would like to express my sincere appreciation for your continued support of Fairmont Jr. High. Let's continue to celebrate the successes of the beginning of the school year and I am excited for what lies ahead for Fairmont Jr. High.
Very Respectfully,

Jeff Roberts
Falcon's RISE!

Who to Contact: Administration and Counselors
Fairmont Counseling Department
Fairmont Counseling Department
Fairmont school counselors assist students in the areas of academic achievement, college/career and social/emotional development. If your student wants to meet with their school counselor during the school day, they can fill out a virtual call slip.
Our role is to provide:
School counseling classroom lessons based on student success standards

Short-term counseling to students (Brief, Solution-Focused)

Small group counseling on a variety of topics

Referrals for long-term support

Collaboration with families/teachers/administrators/community for student success

Advocacy for students at student-focused meetings

Individual student advisement, academic planning, and goal-setting

Data analysis to identify student issues, needs and challenges
Fairmont School Counselors are assigned to students by student last name:
A-G: Kathi Hancock
H-O: Gary Koopman
P-Z: Kristen Piña
Student/Parent/Guardian Resources
Fairmont School Counseling Website
PLUS: Peer Leaders Uniting Students
Fairmont is excited to be the first school in the state of Idaho to offer the Peer Leaders Uniting Students (PLUS) program. PLUS is a proactive youth development program that empowers youth to lead, educate, influence, and support their fellow peers. The PLUS Program is one of the few approaches in education that utilizes the natural channels of peer influence to address critical issues that impact the positive youth development of our children. A diverse cross-section of student leaders facilitates a series of activities that create communication, connections, care, and community amongst a student body.
Student Support Groups
Student support groups are offered at Fairmont to give students a safe environment to increase emotion regulation and communication skills, identify qualities of healthy relationships, learn skills for supportive peer relationships, and experience a sense of belonging and connection. The counseling department offers several groups based on student needs. Please reach out to your student's counselor if you would like to sign your students up for one of these groups or for more information.
Fairmont Families
Fairmont Families is a parent-based volunteer organization that has the sole mission of helping make Fairmont great! We support teachers and staff, pop popcorn, raise funds for student needs and plan events such as the Community BBQ (coming upon Thursday, September 14th at 6 p.m.), Fun in the Sun and the Freshman Farewell. We will be hosting quarterly meetings (dates TBD) but in the meantime, if you would like to get involved, sign up here: FAIRMONT FAMILIES

All the Fall sports are currently underway:
7th/8th/9th grade cross country
7th/8th grade Football
9th Grade Football - at Capital
7th/8th grade Softball
7th grade Tennis
8th Grade Volleyball
9th Grade Volleyball
Contact Athletic Director Terance King (Terance.King@boiseschools.org) for information.
Student pick-up and drop-off
Our cafeteria opens at 7:30 a.m. Please do not drop your student(s) off prior to 7:30 a.m. We have one drop off/pick up zone from Cole Road. It can get congested. Please be courteous and be patient as we all learn the process. You can also drop off your student near Morley Nelson Elementary and they can walk across the field to Fairmont. Please do not use St. Marks parking lot.
YEARBOOK
Don't miss out on the chance to secure your treasured memories! Relive this school year's beautiful moments, laughs, and friendships.
Act now and make sure your place is in this timeless keepsake!
Purchase your yearbook online at the Falcon Store, or in the front office to ensure that you have one when they are delivered next Spring.
Fairmont Jr. High will have an ongoing fundraiser campaign through the 2023-2024 school year. You will have the ability to donate directly to Fairmont through the Boise Education Foundation.
The monies generated will help to continue to improve security and in addition we can purchase new equipment, classroom supplies, sports equipment, and cover extra expenses that invariably occur during the school year.
We have updated Fairmont with a new entrance, additional and better cameras, updated lights to improve security here at Fairmont, well over $100,000 in improvements this summer. And, we will continue to work on upgrading and adding wherever we can. It does help to have some extra money to do that.
So, if you are so inclined please follow this link to donate to Fairmont's General Education account.
Fairmont Junior High strives to provide a quality education experience for all students. Your support is important to our school. You can also share this link with friends and family who you think may be interested in supporting Fairmont as well.
Your contribution can go even further if you or your spouse works for a company that matches their employees' gifts. And remember, your donation is tax deductible.
Thank you so much!
Jeff Roberts
Jeff is using Smore to create beautiful newsletters