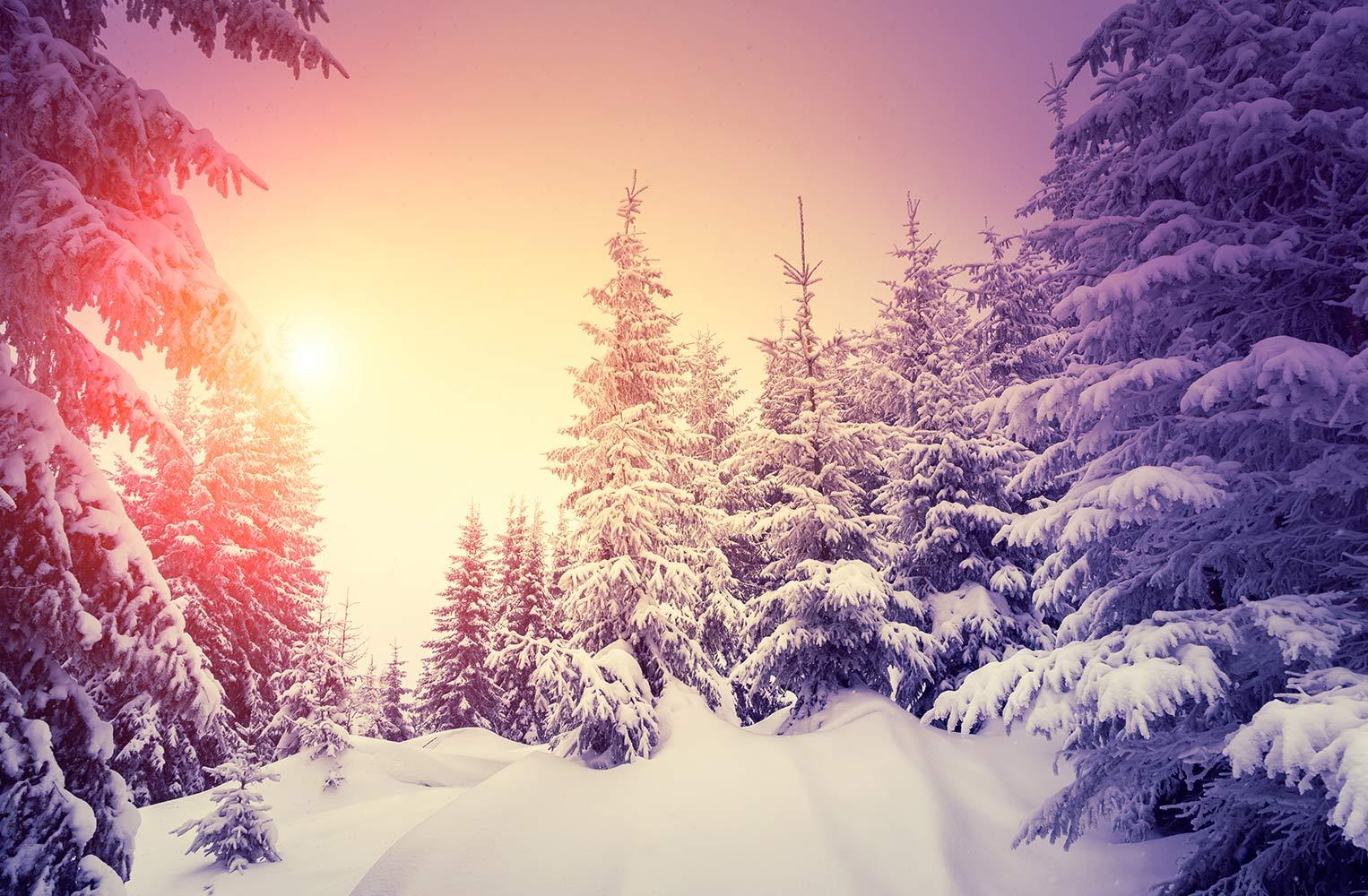 Thrive @ Cornell Newsletter
Supporting Your Health & Well-Being
February 15, 2022
Dear community,
Are we there yet? Back to "normal"? Is that even the goal or is it to define our new normal? Ask yourself: what can I do today that feels "normal" for me? Maybe it's doing something you used to do or maybe, just maybe it's doing something new, or doing something "old" in a new way. Winter is a good time for introspection and preparing for new growth (or a new normal) with Spring right around the corner! This week we invite you to consider one of the offerings below or something else that helps you feel "normal" once again.
In community,
The Skorton Center for Health Initiatives at Cornell Health
part of Student and Campus Life at Cornell University

*For an optimal viewing experience, view the newsletter in your browser.
Feel free to invite others to sign-up for the Thrive @ Cornell newsletter and/or share it with your networks!
The Great Backyard Bird Count
Connect to Birds, to Nature, and with Each Other
Birds are everywhere, all the time, doing fascinating things. Join the Cornell Lab of Ornithology, February 18–21, 2022, when the world comes together for the love of birds in the Great Backyard Bird Count.
Participating is easy, fun to do alone, or with others, and can be done anywhere you find birds.
Step 1 – Decide where you will watch birds.

Step 2 – Watch birds for 15 minutes or more, at least once over the four days, February 18 - 21, 2022.

Step 3 – Count all the birds you see or hear within your planned time/location and use the best tool for sharing your bird sightings:
If you are participating as a group, see instructions for

Group Counting

.
The Cornell Outing Club - Everyone Welcome!
The Cornell Outing Club (COC) is a community of outdoor-lovers who strive to provide opportunities for all members of the Cornell and Ithaca community to enjoy and benefit from the outdoors. With over 100 members and an active E-board at the helm, COC brings its aims to life by leading trips of all types and for all skill levels!

Whether you're looking to learn a new activity, develop your skills, or looking to meet other people who share your passion for outdoor adventure, there's a place in the club for anyone and everyone. Their goal is to create opportunities for students and community members, while recognizing and removing barriers to outdoor recreation.
If you are interested in learning more about this club you can contact them here: coc-exec-l@cornell.edu OR http://www.cornelloutingclub.org/
Want to Improve Your Sleep? Try Refresh!
Need to Refresh? Make time for Sleep
Take 15 minutes a week to prioritize your sleep! Enroll in Refresh, Cornell Health's free, online sleep program, for evidence-based information and strategies proven to help you catch more high-quality ZZZs. This eight-week self-help program —open to undergraduate, graduate, and professional students— begins February 21.

Have an idea for a meaningful contribution?
The Contribution Project team, led by Professor Anthony Burrow in the College of Human Ecology, wants to help undergraduate students at Cornell make meaningful contributions.
Tell us about your idea here: https://contributionproject.cornell.edu/
We are giving $400 to 100 students to help bring their ideas to fruition.
· No strings attached, and applying for funding is simple.
· All Cornell undergraduate students are eligible to apply, and we hope that you are among those who do!
· Send questions to contribution@cornell.edu and follow @contribution_u on Twitter.
Applications Due on Monday 2/28/2022.
Conversation Hours
The Language Resource Center hosts conversation hours in many languages, some in collaboration with the language departments. These are led by speakers of the target language and offer an opportunity to use a language you are learning, outside of class, in an informal, low-pressure atmosphere. They are open to any learner, but are probably most useful to those at an intermediate level or above. Gain confidence through experience! Just using your new language skills helps you learn more than you might think, without instruction or correction.
Free online nutrition workshops
Want to learn more about building a nutritional foundation that supports your unique needs? Cornell Health's nutritionists are offering their "What's the Best Diet for You?" hour-long workshop on February 17, March 24, and April 21. Learn more – and register for a workshop – at health.cornell.edu/nutrition.

Especially for Graduate and Professional Students
First Gen/Low Income Graduate Student Spring Kick-Off
Friday, February 18, 1:30 - 2:30 p.m. ET -- Register for Zoom link

This is an informal gathering to meet other first-generation/low-income graduate students and an opportunity to network with current FiGLI executive board members about upcoming events and leadership opportunities. Please register in advance.
This event is funded by the GPSA FC and is open to the entire Cornell community. FiGLI is part of the Graduate and Professional Student Diversity Council.
Big Red Barn Events for Graduate & Professional Students
TGIF (Tell Grads It's Friday)

Friday, February 18, 4:30 - 7:00 p.m.
Looking to kick back and meet others at one of the Barn's signature events? Come and celebrate the Big Red Barn's 30th anniversary with us and enjoy special snacks, music, and drinks!
Black History Month Listening Party
Register by Monday, February 21 at 8:00 p.m. to attend on Wednesday, February 23 from 7:00 - 1:00 p.m.
Come join us at the Big Red Barn for a relaxing evening spent listening to and talking about music from Black artists from across the diaspora. Everyone is welcome!
Know Your Resources for Student & Campus Well-Being
While there's much you can do to take care of yourself, there are also a lot of resources available to support your mental and physical health and well-being, and help support your return to campus, classes, and "adulting."

Please reach out to any of the resources below for information and support, and encourage your friends to do the same.


• Mental Health at Cornell website: mentalhealth.cornell.edu
• Cornell Health: health.cornell.edu
• 24/7 Help: mentalhealth.cornell.edu/247-help
Laura Santacrose
Laura is using Smore to create beautiful newsletters