Panther Post
December 14-18, 2015 - Serve, Lead & Inspire
Hello Panther Parents and Guardians,
Wow, what a busy week! Every evening we seemed to have something great going on.
Tuesday was PTA and a wonderful band concert. Wednesday I watched one of the best basketball games I have seen when our 7th grade girls beat Krueger. What a battle! Our girls played hard and our coaches did an outstanding job. Thursday was boys basketball and an orchestra contest that was outstanding. We even had kids from the elementary schools playing up here. Friday we had debate and an orchestra clinic and Saturday is filled with more basketball, orchestra and speech and debate.
I am thankful for such a dedicated staff that puts in long hours for our kids. I truly believe it is of great benefit to our kids that we are able to offer so many things for them to be a part of. Dr. Gottardy often speaks of the 360 degree student and his efforts, along with our school board, have delivered.
Please come out and support our programs. They are a lot of fun and serve such a great purpose.
Eric Wernli
Principal
Lopez Middle School Bulletin
December 14 - 18, 2015: Serve, Lead & Inspire
Monday, December 14:
Social Studies, PE/Athletics and Health Exams
7:45 am UIL Social Studies (B104)

3:30 pm UIL Math (C100)
6:30 pm Orchestra 7th and 8th Grade Concert (Cafeteria)
Tuesday, December 15:
English and Electives Exams
7:45 am UIL Number Sense (B102)

10:48 am - 12:56 pm Tech Tuesday (Library)
3:30 pm Table Top Club (Library)
3:30 pm UIL Maps, Graphs and Charts (B103)

6:30 pm Choir Holiday Concert (Cafeteria)
Wednesday, December 16:
Math Exams
7:45 am UIL Science (D105)

3:45 pm One Act Play Auditions (Cafeteria/Stage)
4:30 pm Girls Basketball vs. Eisenhower (7th Away/8th Home)

Thursday, December 17:
Science and Reading Exams
7:00 am FCA Mtg. (Café)

7:45 am UIL Dictionary Skills (B200)

3:30 pm UIL Calculator (C100)

3:45 pm One Act Play Auditions (Cafeteria/Stage)
4:30 pm Boys Basketball vs. Harris (7th Away/8th Home)
Friday, December 18 - FLEX FRIDAY:
Makeup Exams
End of 2nd Nine-Weeks
Winter Break - December 21 - January 1
Have a wonderful holiday and we'll see you back on Monday, January 4!
For Those 6th Grade Students Taking PE 2nd Semester Only
If you had Health for the 1st Semester and are taking PE next semester, you will be able to purchase your PE uniform the first week of school when we return from the winter break. PE uniforms cost $20 for the set - cash or check only - payable to Lopez Middle School. Your PE coach will be able to collect your money during your scheduled PE class.
THE GREAT AMAZING RACE - Hosted by Lopez Middle School
Sign Up NOW for this Family Fun Day Event!
Area residents are invited to participate in THE GREAT AMAZING RACE, hosted by José M. Lopez Middle School. A portion of your entry fee will be donated to Lopez Middle School.
Modeled after the TV show, this exciting adventure race features teams of two people (adults & kids grades K-12) racing through a one-mile obstacle course in competition with their peers. Racers should be prepared to get a little dirty and wet - it's part of the fun!
Open to everyone ... runners, joggers and walkers - pee wees to grandparents
2 person teams ... adult/adult, adult/kid or kid/kid
3 challenge levels … easy, intermediate & difficult
4 race divisions … grades Pre K-2 / 3-5 / 6-8 / 9-Adult
The top 25 teams qualify for Championship Race and a chance to win $1,200
Race Information
Date: Saturday, April 30th at 10:00 am
Location: José M. Lopez Middle School, 23103 Hardy Oak Blvd., San Antonio 78258
Cost: $48.00 per team (adult/adult, adult/kid or kid/kid)
To Register
- Go to www.GreatAmazingRace.com
- Click on "TX- José Lopez Middle School" (located at the left)
- Click on "SIGN UP HERE" button to register
Thank you and we look forward to seeing you at the race!
Remember - Send in Your Holiday "Sharpen the Saw" Photos
We bid you a joyous and festive holiday season. Our community is comprised of hard working, highly devoted people. While we work hard, we also take time to reward ourselves (Sharpen the Saw). As you gather with family and friends to celebrate the holidays, please share your experiences by sending family photos of events and vacations to Lopez Middle School.

Please share your photos by e-mailing them to Mr. Toback at ftobac@neisd.net or bring developed pictures to Lopez Middle School (Room A205). The pictures can be grayscale or color. They will be displayed in our Sharpen the Saw display inside the school for all to enjoy.
Volunteer Opportunities for Lopez Panthers
Are You Moving After Winter Break?
In order to better plan for the second semester, we are asking that
anyone who does not plan to return after the Winter Break
, to please contact the Lopez Counseling Office at 210/356-5054.
We appreciate your assistance with this.
The Lopez Counseling Office
Sounds from the Lopez 5th and 6th Grade Orchestra Concert
"Christmas Time with Charlie Brown"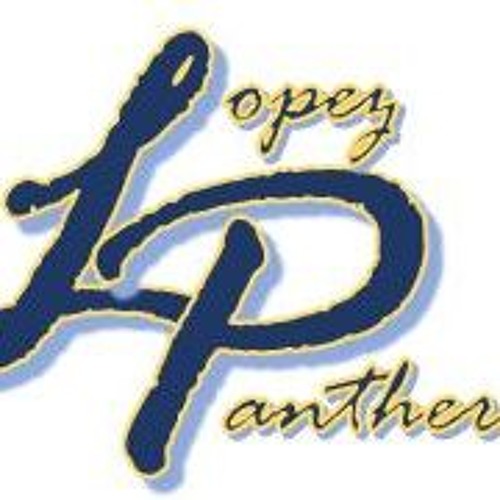 Eric Wernli
Sleigh Ride by Eric Wernli