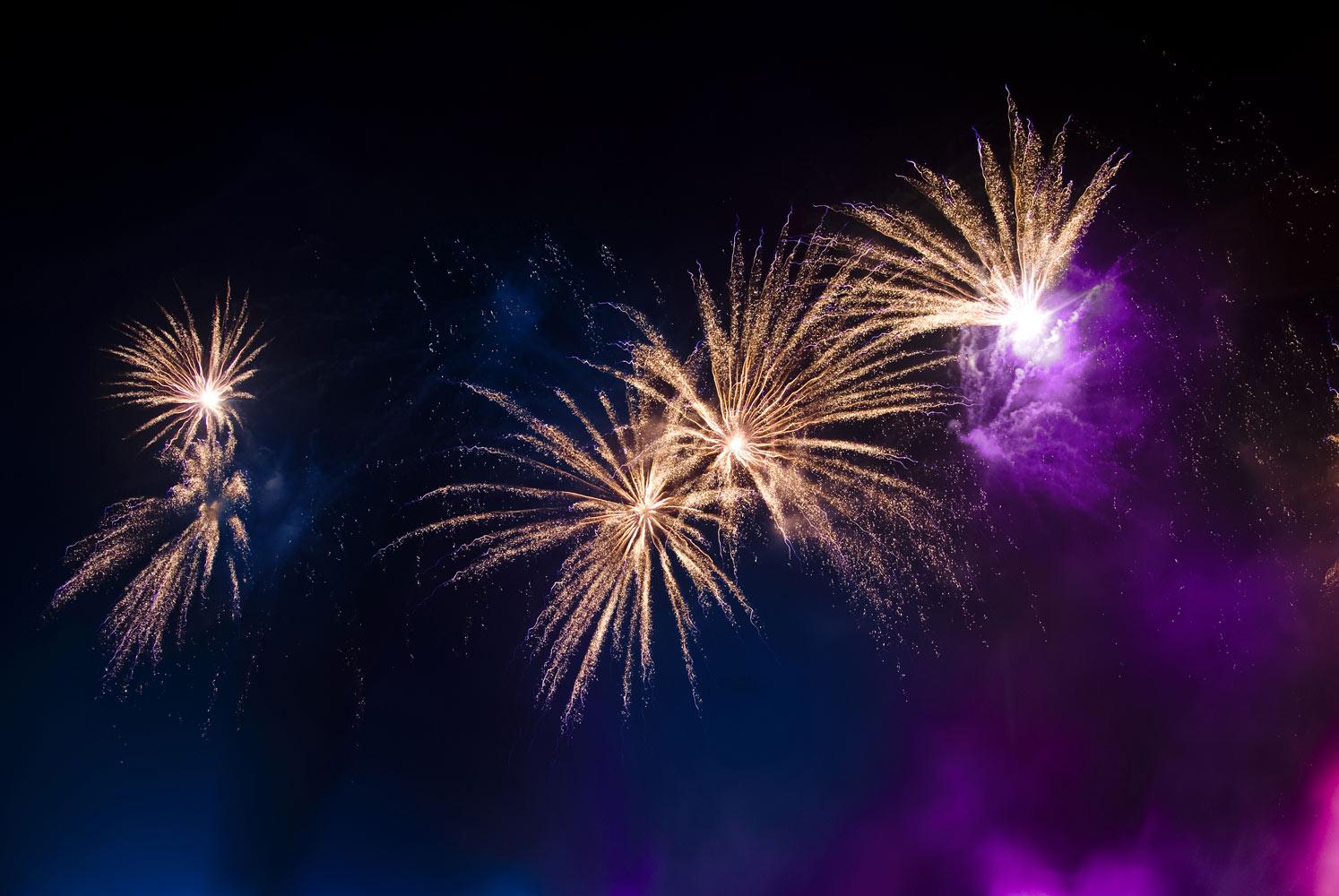 The Weekly Scoop
TRANSITION TO THE 2022-2023 SCHOOL YEAR
We are eagerly awaiting the opening of the new building. At this time, we are still awaiting our occupancy permit, which will allow us full access to the building. We anticipate the permit next week, and we hope to plan tours for students during the week of August 22. More information will come in the near future regarding specific dates/times for the tours. These tours will replace our traditional "orientation" days; instead, students and staff will spend the first several days of the school year acclimating to the new building and learning their schedules.

PRMHS LEADERSHIP TEAM
Mr. Seymour and Mr. Conant are excited about the start of the new year. Mrs. Simone will continue in her role as Assistant Principal for students in grades 7-9, and we are excited to announce the addition of Mr. Bates to our team. Mr. Bates will be the Assistant Principal for students in grades 10-12. Mr. Thornton has transitioned into the role of full-time Athletic Director.
BUILDING TOURS
The school year is just around the corner and we are excited to welcome students into the new building. Beginning August 23rd, students will have the opportunity to participate in a one-hour tour of the school hosted by an older student peer leader. Please use the Sign-Up Genius link below to register.
When arriving for the tour, parents should drop students off along the main driveway, students should then follow the pedestrian walkway to the building. At the conclusion of the tour, students will follow the pathway back to the driveway to be picked up. If a student is driving themselves to campus, they will park in the main lot and follow the same pedestrian walkway to the building. For more information about dropping off and parking on campus, please watch the video on the drop-off and pick-up process found in this newsletter.
Please be aware that there is ongoing site construction happening on campus so it is important to monitor your surroundings and be careful walking.
2022 - 2023 Informational Videos
In order to assist with the transition to the new 7-12 building, we will be creating a series of informational videos. Below are a few that will get you started. Stay tuned, there will be more to come.
BACK TO SCHOOL POLICIES
Below are links to the PRMHS student handbook and an acknowledgment form that must be completed by all students/families by Thursday, September 15, 2022.
UPDATE FROM THE CAFETERIA
Welcome to SY 22-23 Food Services!

In the 2022-2023 school year, all students are allowed 1 free breakfast and 1 free lunch at school. The Commonwealth of Massachusetts has provided money to do this for one year through the state budget. Second Breakfast or Lunch meals will be charged accordingly. A Breakfast meal consists of entrée, side, 1 milk, and whole or chilled fruit. A Lunch meal consists of entrée, side, 1 milk, hot or cold vegetable, and whole or chilled fruit. Please see the PDF below for additional information.
STUDENT SCHEDULES
We are excited to welcome you back to school and invite you to stop by and visit us in Student Services. You will find the following staff in the Student Services Suite:
School Counselors

School Adjustment Counselors

School Social Worker

School Psychologist

Special Education Coordinators

Guidance Department Administrative Assistant
If you are a student who worked with Mrs. Sanford last year, please note that this year she will be working with students in grades 7 & 8. You have been reassigned to Ms. Howard, Mrs. Millard or Mr. Smith. Your new counselor is listed on your schedule under "documents" in Infinite Campus. I encourage you to stop by Student Services and meet your new counselor during the first days of school.
Schedules will be available in Infinite Campus on Wednesday, August 17, 2022. If you may have some questions or want to request a course change. Please follow these steps:
Please complete this form to request a schedule change.

Please note, this form can not be used to request a level change. For example, please do not use this form to request to move from CP English to Honors English. In order to change a course level you will need to complete this Waiver Form which you can also request on the first day of school.

Any requested changes that are made will be reflected in your schedule on Infinite Campus. Please note, we will do our best to accommodate all change requests, however, there may be instances where we are not able to fulfill a student request.
The deadline to request course changes using this form is August 22, 2022 after which point changes can be made in the Student Services Office when school begins.
Your counselor has reviewed your graduation requirements, it is a good practice for you to also double check that you are fulfilling your requirements.
WORK PERMITS
The HS office can issue student work permits if needed. Students can contact the office by calling the Donaghue School in Merrimac (our summer location for this year).

UPCOMING EVENTS
August 30 - First Day For Staff
August 31 - Staff PD
September 1 - Staff PD
September 5 - Labor Day
September 6 - First Day of School For Students
September 12 & 13 - Project Adventure (Team 1)
September 19 & 20 - Project Adventure (Team 2)
September 23 - Early Release @11:10 (Staff PD)
September 26 & 27 - Rosh Hashanah (No Homework/Assessments)
September 29 - Back to School Night (6:00 - 8:00 pm)
October 3 - Picture Day
October 5 - Yom Kippur (No Homework/Assessments)
SUPPLY LISTS
Below is a basic list of supplies that all students should have for the upcoming school year. Requirements for additional supplies, including specific types/sizes/numbers of binders or notebooks, will be communicated by your child's team at the start of the school year.

TEAM NAMES FOR 2022-2023
Goal: To create a welcoming and inclusive environment by providing students with the opportunity to personalize their middle school experience and begin to make connections with their team.
Overview:
In the summer of 2020, the school committee voted to retire the Sachem, the mascot since the formation of the Pentucket Regional School District in 1954. In May of 2022, students in grades 5-12 selected the Panther as the new mascot, and this selection was approved by the school committee shortly thereafter. Moving forward, we will be known as the Pentucket Regional Middle High School Panthers.
Team Name Selection Process:
Interested students will complete a Google form to suggest team names. These ideas will be reviewed over the summer, and we will select the top five ideas that meet the criteria below. These choices will then be emailed out, and students and staff will be able to cast their votes for the 2022-23 Middle School team names. An announcement will be made on Friday, August 26, 2022.
Criteria for Selecting Team Names:
Students & staff must complete the Google Forms using their PRSD email account.

It is recommended that suggestions be directly related to the Panther and/or the P.R.I.D.E. acronym, which will serve as our mantra.

Team names must complement each other and have the same theme (e.g., fire and ice, peanut butter and jelly).

Team names need to be inclusive and positive.
STUDENT PARKING
Any student interested in parking on campus must complete the form below to be eligible. At this time only seniors will be able to purchase a parking permit. After school begins, and based on the availability of spaces, juniors may be able to purchase a parking permit. If demand for junior parking permits is greater than available open spaces the school may use a lottery system to determine who may purchase a permit.
FALL SPORTS REGISTRATION
Please sign up for fall sports as soon as possible using the link below, as the start of the season will be here before you know it.
August 19th--First Day of Football Practice

August 22nd--First Day for All Other Fall Sports
WNYL CO-ED FALL FLAG FOOTBALL
WNYL is excited to offer Flag Football to Pentucket girls and boys entering Grades 1 to 8. All teams in the League are made up entirely of Pentucket kids, and the League is fun - but competitive - Fall sports option!
The Season runs from 9/11 to 11/13 with games on Sundays, and at a cost of $100.
To register please go to: http://www.westnewburyyouthsports.org/Registration/Default.asp and scroll to the Flag Football Divisions.
Pentucket Regional Middle High School
24 Main Street
West Newbury, MA 01985
Phone: (978) 363-5507
Fax: (978) 363-2730