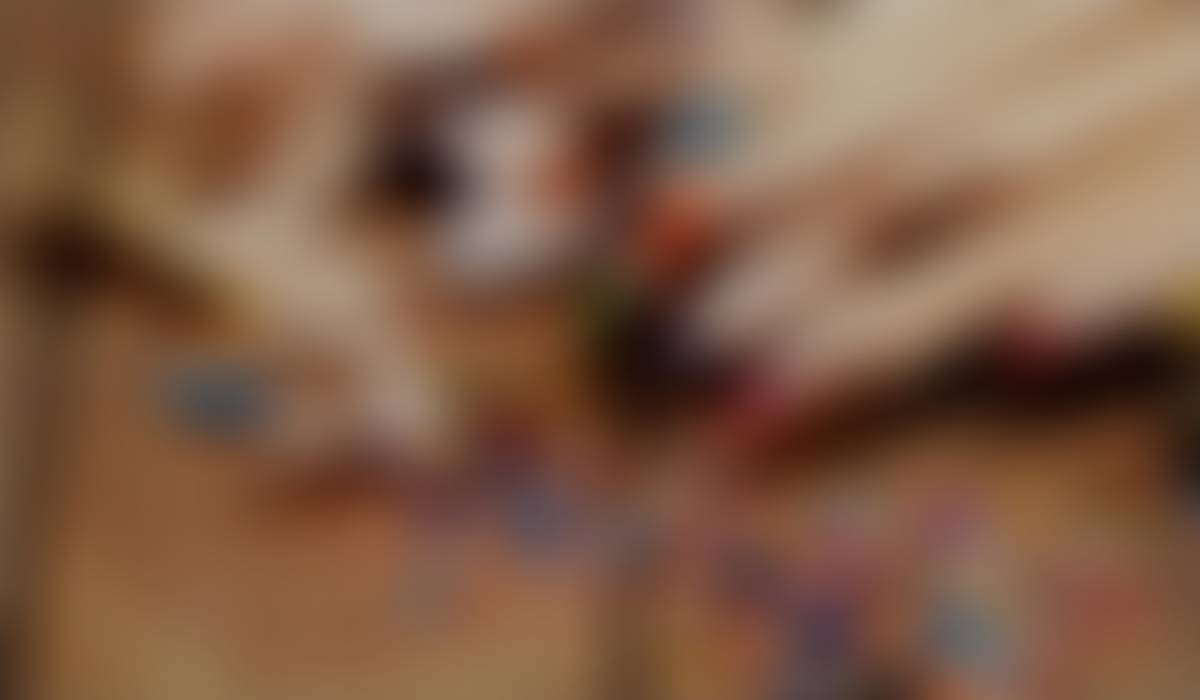 PUSD UPDATE
May 1, 2023
MESSAGE FROM THE SUPERINTENDENT
Dear PUSD Community,
This month, we join schools across the country to celebrate educators who do incredible work to inspire students every day. Today is School Principals Day, tomorrow, May 2, is Teacher Appreciation Day, and next week is National Teacher Appreciation Week. The Pasadena Rotary has named this year's five Teachers of Excellence for their ability to go above and beyond for their students and to somehow make it look easy.
With graduations approaching, we are also highlighting some incredible students this week for their talents in art, music, and dance.
Enjoy their stories and have a great week!

Brian McDonald, Ed.D.
Superintendent
The annual Art Walk at Altadena Eliot Arts Magnet last week took hundreds of spectators down the block and to the bottom of the sea. The event featured a giant glowing squid along with amazing artwork, incredible instrumentalists, smiling singers, drummers keeping the beat on buckets, and a sidewalk chalk pathway connecting Altadena and Eliot, aka: "One School, Two Campuses, Arts for All!" The elementary campus is designated as a National Demonstration Magnet School and the middle school received a new multimillion-dollar arts and French magnet grant. What a spectacular show, PUSD kids! #PUSDproud

Art Walk at Altadena Eliot Arts Magnet
ROTARY TEACHERS OF EXCELLENCE
We love all of our teachers but five in particular will be singled out as 2023 Rotary Teachers of Excellence! The awards are presented annually by the Rotary Club of Pasadena to educators who excel in their profession and are dedicated to public education at PUSD. The 2023 honorees are:
Michael McNeely, Rose City High School

Isabel Reynoso, Blair High School

Donna Tucker, John Muir High School Early College Magnet

Ashley Webb, Altadena Arts Magnet Elementary

Marion Yamada, Alexander Hamilton Elementary School
Each Teacher of Excellence is awarded $1,500, with an additional $500 being awarded to their schools during a ceremony on May 10.
TEACHER APPRECIATION WEEK (May 8–12)
Next week, May 8–12, 2023, is Teacher Appreciation Week! "No other profession touches as many individuals with such a lasting effect." That's according to a recent resolution passed by the PUSD Board of Education and we agree! Tomorrow, May 2, is National Day of the Teacher, Inspiring Students and Future Educators." We are happy to celebrate our PUSD teachers this month, next week and every day for their hard work and dedication. Thank you, terrific teachers!

Today, May 1, is School Principals Day and we celebrate the hard-working principals, assistant principals, and the administrative teams supporting them. Please take a minute to share your appreciation for our awesome administrators!

Open House Season is a celebratory time of year when our students' best work is on display throughout our schools. It's a chance to take campus tours, meet staff, visit with student leaders and athletes, and enjoy student shows and exhibits. Open House events began in March and will continue through May 18th. Please see the PUSD Open House Schedule for more details.

STRATEGIC PLANNING TOWN HALL
PUSD is developing a five-year Strategic Plan (2023-2028) that will define why we do what we do, where we want to go, and how we believe we will get there. Please join us for a Strategic Plan Town Hall on May 11. We want to hear from the entire community!

All are invited to celebrate our 4th and 5th graders in band, orchestra, and choir at the PUSD Elementary Music Festival at 6pm on Wednesday, May 10, at John Muir High School Early College Magnet. The free event will include students from all 14 elementary schools.

PASADENA HIGH SCHOOL VADA ARTS EXHIBITION
Seniors in the Visual Arts and Design Academy (VADA) at Pasadena High School will showcase their outstanding work at the 16th annual art exhibition at The Paseo (300 E. Colorado Blvd., Suite 150). The exhibit, which also features works by juniors and sophomores, is themed "Dreams and Nightmares" and starts with an opening reception on Friday, May 5 from 6-8 p.m. The exhibition is free, family-friendly, and open to the general public.
Gallery Hours: May 5 - 6-8 p.m.; May 6 - 12-3 p.m.; May 9 - 5-7 p.m.; and May 11 - 5-6 p.m.
CONGRATULATIONS, PUSD LEARNs DANCERS!!
The LEARNs Marshall Dance Team, under the direction of Coach Iman Muhammad, displayed such awesome attitudes combined with precise moves at the Sharp International Competition that they brought home two awards: 1st place in the Large Hip Hop category and the Spirit Award for their sportsmanship. Well-done, dancers!
Marshall Dance Team (MDT)
"Because of an action that PUSD took to welcome immersion programs, my family was able to reclaim pieces of our heritage and our cultural dignity," said PUSD's Assistant Superintendent of Educational Services Helen Chan Hill at the Board of Education meeting last week.

The Board adopted Resolution 2709, which officially designates May as Asian American & Native Hawaiian/Pacific Islander (AANHPI) Heritage Month. Ms. Hill was joined by her son, Sierra Madre Middle School 7th grader Evan Hill (who spoke in Mandarin), and several other students who all stepped up to recognize the AANHPI community and to present personal stories. California has one of the largest AANHPI populations in the United States with more than half a million AANHPI residents in the San Gabriel Valley alone. For details on a community celebration coming up on May 4, visit: https://www.cityofpasadena.net/parks-and-rec/community-event/asian-american-and-pacific-islanderaapi-heritage-month/

Neighborhood school enrollment continues for:
TK-12 students who live within PUSD and are entering their school of residence for the first time.

New to PUSD students entering Transitional Kindergarten. TK students must turn 5 years old between September 2, 2023 and April 2, 2024.

Current PUSD students who are advancing to 6th or 9th grades and plan to attend their neighborhood school
Please note: registration is not required for TK-12th grade students to continue at the same school. For example, if a child is moving on from 2nd to 3rd grade at their current neighborhood school, parents are not required to re-register. Please visit www.pusd.us/enroll for more information.

UPCOMING BOARD OF EDUCATION MEETING
Regular meeting of the PUSD Board of Education is Thursday, May 25, 2023, 4:00 p.m. Elbie J. Hickambottom Board Room (Room 236), 351 S. Hudson Ave, Pasadena. Agenda at

www.pusd.us/Page/639