The Boy in the Striped Pyjamas
The novel, set in Nazi Germany, begins when nine-year-old Bruno and his family must move from their lovely home in Berlin to a new house in an unfamiliar place called "Auschwitz."
The family relocates to the countryside where his father is assigned to take command a prison camp, as he is a SS Commandant.
Bruno laments the lack of children his age and fun activities in that place.
A few days later, Bruno befriends another boy, named Shmuel who lives behind an electrified fence and strangely dressed in striped pyjamas.
Bruno will soon find out that he is not permitted to befriend his new friend as he is a Jew, and that the yard is actually a prison camp for Jews awaiting extermination.
John was born in Dublin, Ireland, in 1971, and studied English Literature at Trinity College, Dublin, and creative writing at the University of East Anglia, Norwich, where he was awarded the Curtis Brown prize.
His early writing consisted mostly of short stories and he published a number of them. His first story, The Entertainments Jar, was shortlisted for the Hennessy Literary Award in Ireland. In total, he's published about 70 short stories.
In 2006 he wrote his novel, THE BOY IN THE STRIPED PYJAMAS, which was made into an award-winning Miramax film. The novel itself won 2 Irish Book Awards, the Bisto Book of the Year, and was shortlisted or won a host of international awards. Amongst other accolades, it spent more than 80 weeks at no.1 in Ireland, topped the New York Times Bestseller List, and was the bestselling book in Spain in both 2007 and 2008. Worldwide, it has sold more than 5 million copies.
However ,only it took him to write it three days.

His novels are published in 46 languages.
His most recent novel for adults is THIS HOUSE IS HAUNTED, and for young readers, STAY WHERE YOU ARE AND THEN LEAVE, which will be published in the US in March 2014.
The book takes place in a concentration camp in Auschwitz ( Poland) during second world ward.
The Boy in the Striped Pyjamas is a novel where the author tells the story from the point of view of a young boy nine-year-old, Bruno, the son of a Nazi commandant. He is bold and curious, and sometimes something suspicious. The most characteristic feature of his personality is his excess of innocence.
The innocence of Bruno's childhood remains intact despite the fact that he is living on the periphery of a death camp and has met Adolf Hitler.
The story is about childhood innocence, friendship, and the horrors of war.
This book has the appearance of children's literature, but the terrible background in running history casts doubt on their suitability for younger readers.
Although I think it might be a good way to explain the Holocaust to young people in a less challenging way.
I think it may be a children's book, but I think all adults may also like it.
It's well worth reading it, althoug the bitter end.
It can be a recomendable reading for English students, who haven't seen the film or they don't know the end of the story.
There is new vocabulary in the book, but in general the context helped me to find out the complete sense of the text.
However, the text became more difficult when there were phrasal verbs.
Some examples:
-Grown-up's Word: palabra de adulto.
-she didn't rise to the bait: ella no mordió el anzuelo.
-Sideways glance: mirar de reojo.
-Seething with anger: hirviendo de ira.
-She meant bussines : ella hablaba en serio.
-Glanced across: mirar al otro lado.
-Frame fightly: marco firmemente.
-Outbreak of lice: brote de piojos.
-Awkwardly: embarazosamente.
-Blinked: parpadeo.
-Ashamed: avergonzado.
-Bruising: hematomas.
-Grimaced: hacer una mueca.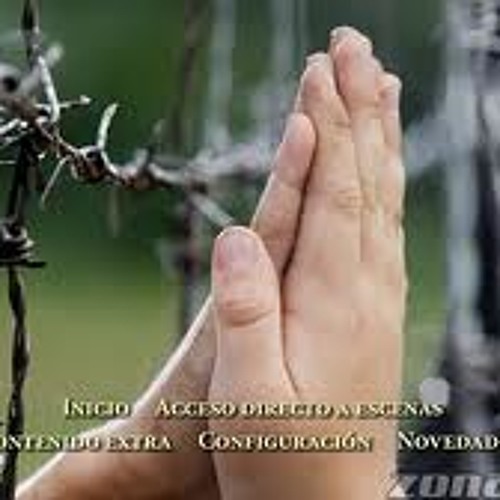 selanova
the boy in the striped pyjamas by selanova