Homeless Shelters and Food Pantries
By: Keeley Shoudel and Jennifer Merriman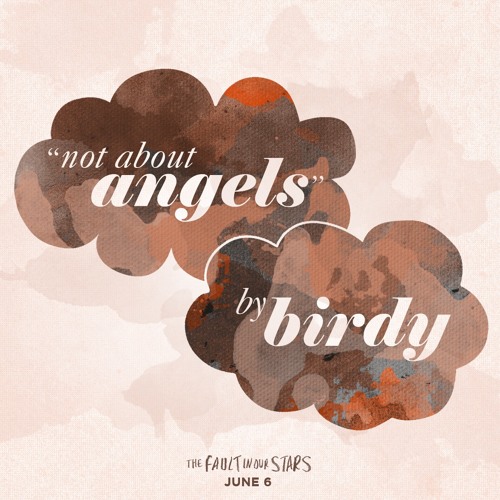 Madalina Craciun
Birdy - Not About Angels ("TFIOS" official soundtrack) by Madalina Craciun
Food Insecurity
Definition: "Lack of access to enough food for an active, healthy life for all people in a household. Limited availability."
This includes people who sometimes have to sacrifice eating in order to pay bills or pay for medicine. Sometimes they have to pick which family members are able to eat for the day.
Within Illinois there are 1,755,180 people who are food insecure. 115,850 of those people are located within Central Illinois and 28,150 are located in Sangamon county. In the entire U.S.A there are around 49 million people who are food insecure. 16 million of those food insecure people are children. When people are food insecure they turn to food pantries in order to receive food. There are around 92 food pantries within Illinois. There are many grants that the government gives towards food pantries and banks to help them out. There is the Community Services Block Grant in Illinois, a government run organization that helps provide people with low-income necessities such as food, shelter, or medicine. They provide all sorts of help to people in need. The state actually receives 30 million dollars in funding from the CSBG to provide people of low income things such a food and helps support food pantries. There is also the Illinois Department of Human Services that provides a lot of help and information to those who are in need of food. Their website provides a list of food pantries and also allows you to sign up for SNAP, or formerly food stamps.The government is doing a pretty nice job right now with helping out food pantries, but as the holidays come closer, it becomes harder to help people who are hungry and homeless. To show good civics, we can help out by donating food to food pantries and volunteering to help out those less fortunate than us.
Compared to other states, Illinois is in the lower percentage of having food insecure people. Having our food pantries that accessible to most people is a huge contribution towards ending food insecurity.
Now when people have low incomes it results in them going hungry. Due to low incomes, many people lose their homes and they tend to stay with family. But when you have no family, where do you turn? You turn to homeless shelters. IDHS says 48,000 people received help for being homeless. Schools have reported 54,638 homeless students in Illinois for this school year. It has double since six years ago. Illinois has received 3 million dollars from federal funds to help homeless school programs. In a report to Congress back in 2013, homelessness in Illinois has declined 4 percent from 2012 to 2013. Twenty-three percent of homeless people are under the age of 18. There are 43 homeless shelter in Chicago, 1 in Springfield, and about 91 shelters in Illinois. These shelters are funded by private companies and the government. The Department of Housing and Urban Development says they help over 1 million people every year. Illinois also has a section of the Department of Human Services that is devoted to helping prevent homelessness.
Watch 5 mins
incorporated this video because it talks about the homeless people in Chicago. Most of them are starving and just want some food instead of the money. This man interviews some homeless people in Chicago and gets their background.
Bibliography
Chicago Homeless. N.p., n.d. Web. 4 Dec. 2015. <http://www.chicagohomeless.org/faq-studies/>.
"Food." DHS:. N.p., n.d. Web. 04 Dec. 2015. <http://www.dhs.state.il.us/page.aspx?item=29721>.
"Food Pantries." Illinois. N.p., n.d. Web. 04 Dec. 2015. <http://www.foodpantries.org/st/illinois>.
"Grants to USA Non-Profits in Multiple States to Address Hunger Relief & Housing." GrantWatch. N.p., n.d. Web. 04 Dec. 2015. <http://illinois.grantwatch.com/grant/149337/grants-to-usa-non-profits-in-multiple-states-to-address-hunger-relief-and-housing.html>.
"Homeless Assistance/U.S. Department of Housing and Urban Development (HUD)." Homeless Assistance/U.S. Department of Housing and Urban Development (HUD). N.p., n.d. Web. 04 Dec. 2015. <http://portal.hud.gov/hudportal/HUD?src=%2Fprogram_offices%2Fcomm_planning%2Fhomeless>.
"HomelessShelterDirectory." Chicago Homeless Shelters and Services. N.p., n.d. Web. 04 Dec. 2015. <http://www.homelessshelterdirectory.org/cgi-bin/id/city.cgi?city=Chicago&state=IL>.
Illinois Grant Watch. N.p., n.d. Web. 4 Dec. 2015. <http%3A%2F%2Fwww.illinois.gov%2Fdceo%2FCommunityServices%2FHousingAssistance%2FCSBG%2FPages%2Fdefault.aspx>.
"Map the Meal Gap." Feeding America. N.p., n.d. Web. 04 Dec. 2015. <http://map.feedingamerica.org/county/2013/overall/illinois>.
"Progress Illinois." HUD: Homelessness On The Decline In Illinois. N.p., n.d. Web. 04 Dec. 2015. <http://www.progressillinois.com/quick-hits/content/2014/11/18/hud-homelessness-decline-illinois>.
2013
. N.p.: Authorhouse, 2015.
HUD Exchange
. Web. 4 Dec. 2015. <
https://www.hudexchange.info/resources/documents/ahar-2013-part1.pdf
>.