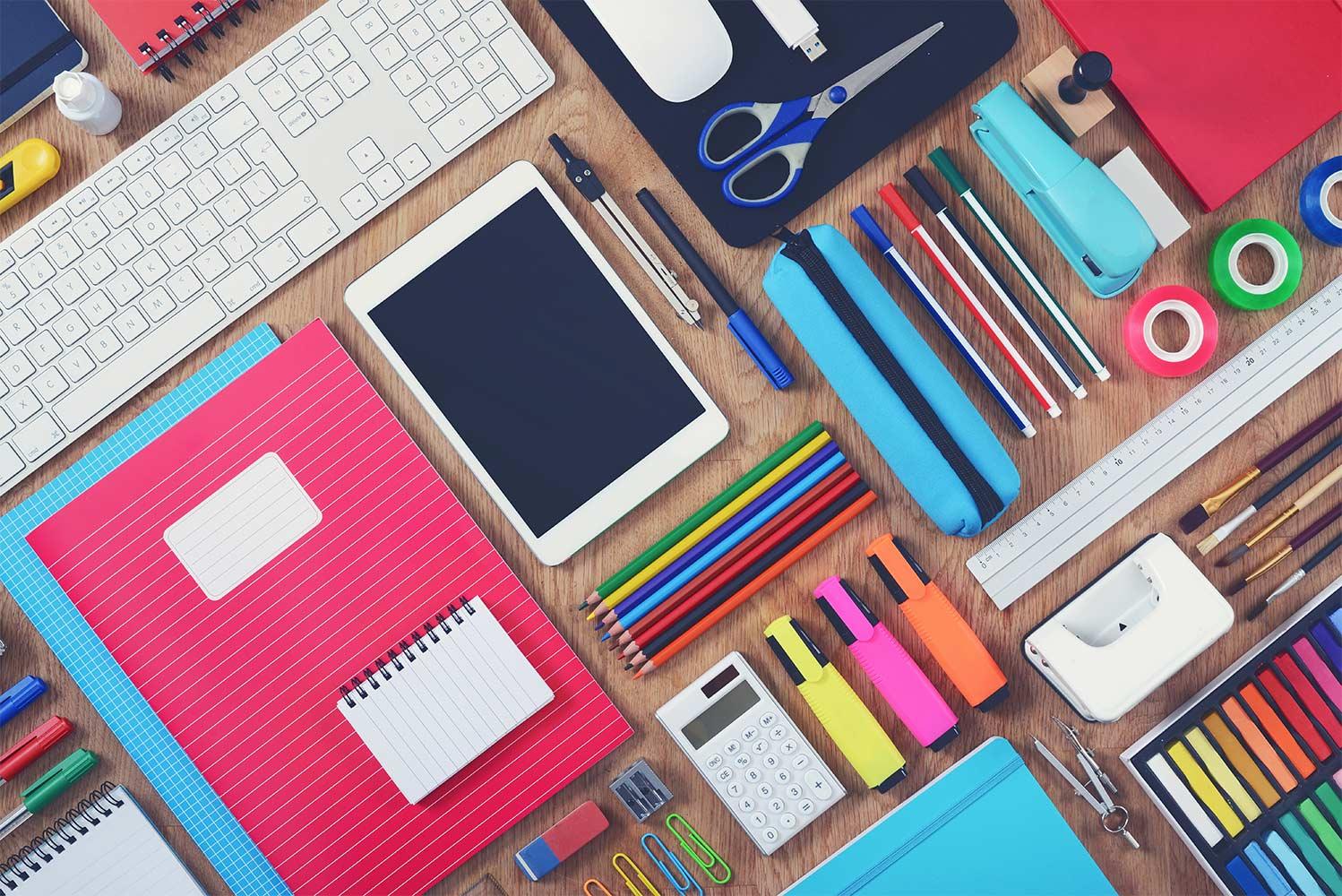 District 30 Board Brief
October 27, 2022 - Board of Education Meeting Summary
Dear District 30 Family,
I hope this finds you doing well! Thank you to our parents and teachers for our shared commitment to our students through our Parent-Teacher Conferences this week. We are fortunate to remain connected and focused on the success of our students!
The last Board of Education Meeting included the following relevant items below.

Sincerely,
Dr. Brian K. Wegley
Superintendent
2023-24 Staffing Plan Approved
The Board approved our 2022-23 staffing plan that maintains our class-size standards, projecting 64 core sections across the District, which is equivalent to this year. As always, we have a few sections that will continue to be monitored as we proceed with registration.
Aligned with District 30's strategic plan over the past few years, we are enthusiastic about taking over the management of our Supportive Learning Environment (SLE) classes in partnership with TrueNorth. Accomplishing this goal will involve adding administrative support in the form of an Assistant Student Services Director (0.6 FTE for SLE)/Assistant Principal (0.4 FTE at Willowbrook). A talented student services individual will be sought for this position.
Three additional Learning Specialists will also be hired to support SLE for next year. Plans also include hiring two Speech and Language Pathologists to support the program. For next year, several part-time specialists will be provided by TrueNorth. District 30 remains committed to our TrueNorth Cooperative and will partner with them to fully transition this program over the next year or two.
District 30's specials staffing (such as music and art) will support proposed sections and maintain full-time staff as much as possible. In addition, the District will renew a full-time Gifted Coordinator/Coach position to provide gifted differentiation and program support.
The Board was informed of two leaves of absence and approved the resignation of Mrs. Joanna Howard (Maple, English Language Arts) at the end of this school year. We wish Mrs. Howard well and thank her for her service to District 30!

Quest Contract Amendment, General Education Transportation Contract Extension, and Student Photography Contract
The Board approved a renewal contract with Quest Food Management Services, Inc. that extended the food services agreement through June 30, 2024.
The general education transportation contract was also extended through the 2024-25 school year.
And finally, after a successful first year with our district, Stuart-Rogers Photography's contract was extended through the 2025-26 school year.
Maple Irrigation Project Approved
Approval of PRESS Update 110
The Board completed the third reading of Board Policy PRESS Update 110 Changes & Additions and approved updates to:
2:100 Board Member Conflict of Interest, 2:105 Ethics and Gift Ban, 2:210 Organizational Board of Education Meeting, 2:265 Title IX Sexual Harassment Grievance Procedures, 4:10 Fiscal and Business Management, 4:140 Waiver of Student Fees, 4:165 Awareness and Prevention of Child Sexual Abuse and Grooming Behaviors, 4:190 Targeted School Violence Prevention Program, 5:20 Workplace Harassment Prohibited, 5:120 Employee Ethics; Code of Professional Conduct; and Conflict of Interest; 5:220 Substitute Teachers, 5:250 Leaves of Absence, 5:320 Evaluation, 5:330 Sick Days, Vacation, Holidays and Leaves, 6:15 School Accountability, 6:50 School Wellness, 6:60 Curriculum Content, 6:65 Student Social and Emotional Development, 6:260 Complaints About Curriculum, Instructional Materials, and Programs, 6:340 Student Testing and Assessment Program, 7:50 School Admissions and Student Transfers To and From Non-District Schools, 7:70 Attendance and Truancy, 7:100 Health, Eye and Dental Examinations;Immunizations; and Exclusion of Students, 7:180 Prevention of and Response to Bullying, Intimidation, and Harassment, 7:250 Student Support Services, 7:285 Anaphylaxis Prevention, Response, and Management Program, 7:290 Suicide and Depression Awareness and Prevention, 7:340 Student Records.
These updates have been integrated within the District 30 Board Policies.
Principal Dr. Chris Brown and Assistant Principal Mrs. Katie Compagno shared their Wescott School Report with our Board. They highlighted Wescott's 2022-23 school theme "Kindness Begins With Me," along with the impact of reclaiming their ceremonies and traditions throughout the year.
They also celebrated this year's Blue Ribbon Award for Exemplary High-Performing Schools and our collaborative success with our RULER (Recognizing, Understanding, Labeling, Expressing, and Regulating) initiative with staff.
Their pride in Wescott was evident as they recognized the efforts of their outstanding staff throughout another exceptional year of active learning. Reflections included meaningful actions surrounding the goal of increasing a sense of belonging across District 30, highlighting Wescott's recent Lunar New Year Lantern ceremony and additional inclusion initiatives, as well as student recognition assemblies.
Wescott School Report 2022-23
Strategic Planning Update
The administrative team provided a progress update on the 2022-23 Strategic Plan in support of the District 30 Board Goals:
Goal 1:

Increase District 30's capacity to systemically collaborate within grade-level teams to execute the cycle of continuous instructional improvement.
Goal 2:

Strengthen a sense of belonging through diversity, equity, and inclusion efforts that foster positive climates across District 30.
Goal 3:

Foster emotionally intelligent schools where students and staff feel safe to learn and perform at their best.
True North: Mr. Ammar Rizki reviewed the latest TrueNorth meeting, including a review of the recent approval of an updated strategic plan, defined facility needs along with potential funding strategies, and partnership in shifting management of our Supportive Learning Environment (SLE) to District 30. He shared that District 30 and TrueNorth are now implementing planning goals and objectives that aim to support our students in the least restrictive environment with increased access to inclusive education.
To meet these goals, District 30 will shift staff within Supportive Learning Environments (SLE) to be hired directly by the district, including
three Special Education Learning Specialists, (one for each building) and two Speech-Language Pathologists. An additional Administrator will be hired to assist in coordinating students, families, and staff needs as we further develop inclusive and innovative practices in District 30.
TrueNorth staff will continue to provide services to our students with other positions based on IEP (Individualized Educational Plan) goals and needs of students; this list is inclusive of but not limited to: teaching assistants, instructional coaches, related services, and intervention specialists. TrueNorth will continue to provide curricular support and guidance as we shift some of the educational providers to be hired by District 30.
Character Counts: Mrs. Zivit Blonder shared highlights from our last Character Counts! meeting that included celebrating student giving and the Village of Glenview's recognition of the Character Counts! poster and video contest winners. She noted District 30's leadership in this important committee along with our pride that 10 of the winners were District 30 students! She also highlighted upcoming galas for Youth Services and the Family Service Center.
Event Information
Next District 30 School Board Meeting
You are welcome to join us at our next Board Meeting. Topics will include:
Consideration of 2023-24 Student Fees

Welcoming Maple's next Assistant Principal

Maple's 6-8 PLT (Professional Learning Team) Summer Curriculum Work
When?
Thursday, Mar 16, 2023, 07:00 PM
Where?
Maple School, Shermer Road, Northbrook, IL, USA
Our Board of Education
The Board of Education consists of seven members elected from the general public to serve the entire Northbrook/Glenview School District 30 Community. The Board provides governance for the district by hiring and evaluating the superintendent and approving a budget, policies, and goals that align with the district's strategic plan. Board members are:
President - Nancy Artz

Vice President - Jeff Zuercher
Zivit Blonder

Keith Karchmar
Dan Levin
Ammar Rizki
Dr. Stephanie Yohannan
Northbrook/Glenview District 30
District30 Communications
District30 is using Smore to create beautiful newsletters