Third Grade News!
Week of February 15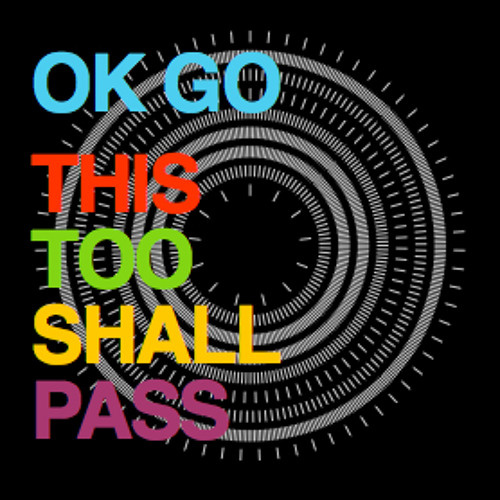 Frontside
OK Go "This Too Shall Pass" by Frontside
Dear Families and Friends,
Welcome back to school! I hope you were able to enjoy the snow days and stay safe. Please be looking for your child's Tuesday folder today, and return them to school as soon as you are able. Thanks!
Today was Digital Learning Day, which we were very thankful for after some of us had gone without running water and/or power for a few days! We did as much collaborative learning on the computers, iPads and iPods as we could! We also had a nice break to be active for Jump Rope for Heart, where we buddied up with Ms. Hutchins to jump for a great cause!
Since this is a short week, there will be no word study homework! Students will have a Math Story Problem of the week, however, due this Friday. This week's Math Story problem focuses on using repeated addition to solve a multiplication word problem. If your child already has some knowledge of multiplication, please encourage them to create a problem that would challenge someone at their level, perhaps 2 or 3 digits.
Also due this Friday is the Griot Project. I hope that you are having fun with this project; sharing stories and creating the instrument with your child. If you will need more time to collect your story or work on the instrument, please let me know. I will be able to give students time in the morning to work on their instrument and make things more refined. Thank you for all of your help. We will start sharing these projects Friday afternoon in Literacy. These projects will also be on display the evening of March 8 for the 2/3 Performance.
Next Monday we will be having a special guest, Ms. Britney Wagner, Ella's sister, who will be accompanying us with some stories and tunes played on a few traditional instruments like the jambe and a few modern, like the guitar. We can't wait to play along with her! Time TBD, as she is busy recording her group's new album. As soon as we have a time confirmed, I will let you all know! All are welcome!
I hope you have a warm rest of your week. If you need anything, please let me know!
Best,
Ms.C
Working together to find 100 hidden starbursts. The hard part was determining how to share them, and maybe trying not to eat them all at once!
Finding Angles, Rays, Points and Line segments in the numbers 1-0-0!
generating 100 things learned in 100 days of Third Grade!
Investigation Math Through BalobbyLand!
Balobbyland has really become something awesome. What was intentionally planned to be used to introduce perimeter and area has become a giant extension of learning that we can all collaborate on and plan together. The students have really taken ownership of their learning, and get excited to see what we create next. So far, through our Balobbyland investigations, we have explored perimeter, area, angles, volume, descriptive writing, multiplication and the list goes on!
Currently in balobbyland students are working together to add arrays and label multiplication facts. In our investigation today, we helped Austin arrange his 18 chairs in as many possible ways as we could and learned about the commutative property of multiplication. 2x9 and 9x2 both equal 18 but look completely different. We decided 6x3 would be the most practical for his area! More information and pictures to come!
Simple Machines!
For the next two weeks in Science, students will be learning about force, energy, and how to use simple machines to reduce the amount of force needed to do work. We have really enjoyed using levers and wedges to take apart and explore the inside of old electronics like calculators, a VCR and an old laptop. Thanks to the Moneymakers we now have a television! Inside these complex machines they have already found a few simple machines we'll be learning about; gears, levers, wheels and axles and LOTS of screws! We'll be using these parts to construct new inventions as a culminating project.
May the FORCE be with you!
Challenge: use an outside force to start a chain reaction that will move your car to the finish line!
The masters at chain reactions, and our inspiration, the band OkGo! (video below)
Fun tip: this video was filmed in one take. Incredible!
OK Go - This Too Shall Pass - Rube Goldberg Machine - Official Video
I Observe, I infer...
In reading groups we are currently working on making inferences. We make inferences, or infer what is happening when we use our observations and use what we know to determine what is really happening in a story.
This week is Random Acts of Kindness Week!
Though it's a short week, our impact will still be HUGE! In the Tuesday folder you will find a "Pass it On" postcard (pictured below). These postcards are to be used to write letters to men and women who are currently serving in our military. We will pass them along to our first grade teacher friend, Mrs. Ackenbom, who will deliver them. THANK YOU!!
Save These Dates!
Week of Feb. 15- Random Acts of Kindness Week
Wednesday, Feb. 17- Jump Rope for Heart
Wednesday, Feb. 17- Digital Learning Day
Friday, Feb. 19
- Griot projects due
Friday, Feb. 19- Variety Show at Crozet Elementary
Ms. Abby Claytor
Third Grade teacher
leader of the dancing noodles