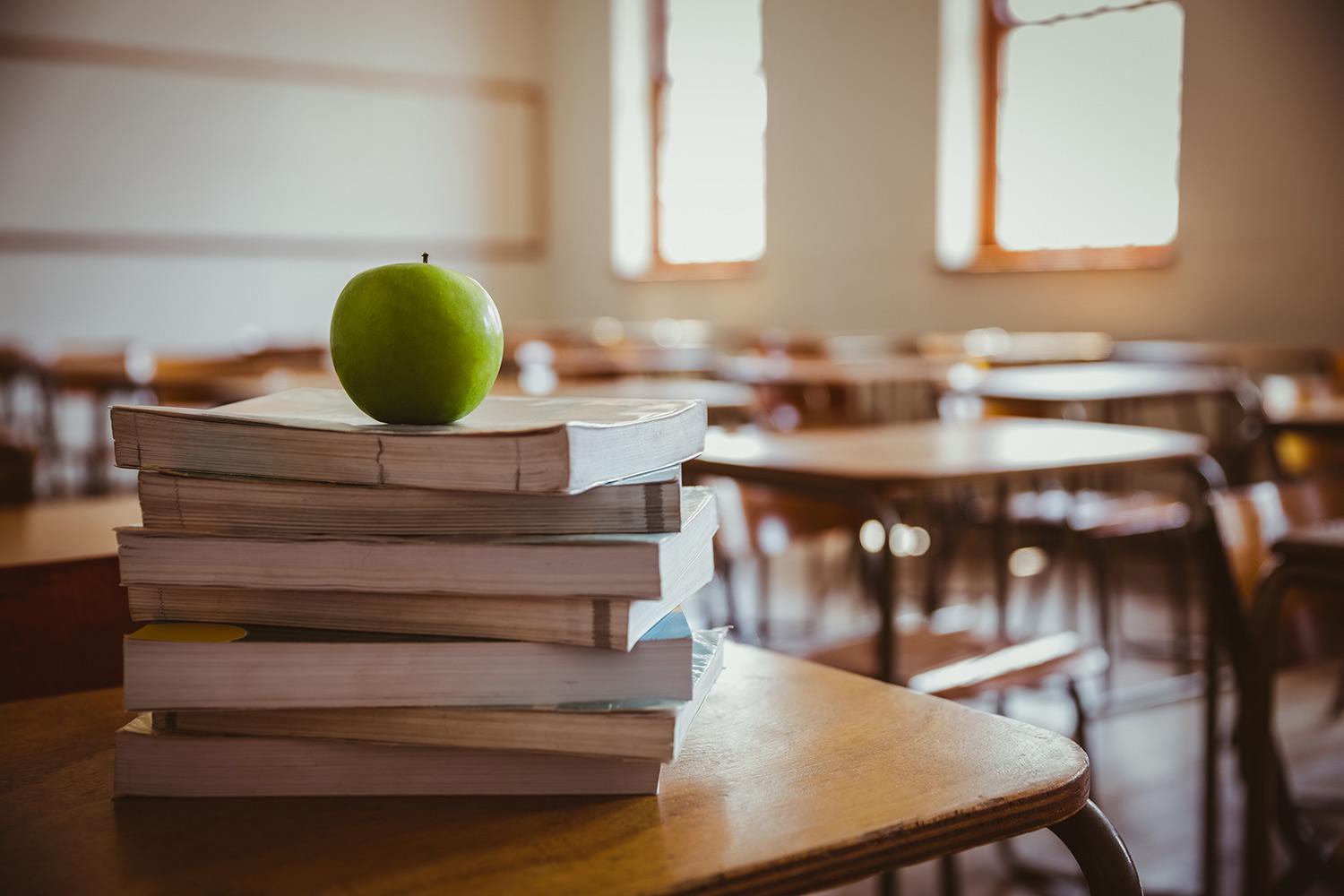 Coupeville School District
The CONNECT - November 2023
Reestablishing Excellence Through Unity and Resilience
Hello, Coupeville Community!
In this edition of 'The Connect, ' we share many positive things happening in our school district after a few years of facing many challenges. We are reestablishing ourselves as a fantastic school district and are experiencing success in all aspects of our school system. The stories shared in this Newsletter are just a small sample of the fantastic things that students, staff, and community are doing. All of this is happening in Coupeville because of the remarkable unity and resilience in our school district and Coupeville community. In Coupeville, we have always banded together for our students. Over the past few years, there were times when our path was not clear, and the challenges felt overwhelming. This community continues to be an inspiration for me and fills me with optimism about our future! I know there are still challenges ahead of us. Still, with our school district's proven unity and resilience, I am confident that we will continue to provide a high-quality education for every student.
As always, if you ever have any questions, don't hesitate to contact me at: sking@coupeville.k12.wa.us
Thank you & Go Wolves!
Superintendent, Steve King
Student Accomplishments Highlighted by Graduation Rates and Academic Achievement
Did you know that Coupeville consistently outperforms state averages when it comes to both on-time and extended graduation rates? On-time graduation rate is the percentage of students who graduate within four years of entering high school, and extended graduation rate is the percentage of students who graduate within seven years of entering high school. Our Strategic Plan goal is to "meet or exceed an annual 90% on-time graduation rate and a 100% extended or 7-year graduation rate." We currently are exceeding our on-time graduation rate goal, having an impressive 94% on-time graduation rate and our seven-year graduation rate exceeding 96%.
As another achievement, our state test scores also exceed the state averages on a very consistent basis. At the last board meeting, our administrators did a school board presentation sharing this impressive student achievement data along with many of the things the district and schools are doing to support student learning. To view the presentation, please see our
"Ensure Effective Instruction Presentation"
given at our October board meeting. This presentation was given as one of the five pillars of our Strategic Plan.
Congratulations to the Coupeville Lions Club Students of the Quarter: Ava Mitten and Zane Oldenstadt!
Ava is the daughter of Aleshia and Eric Mitten. She has been involved in Track and Soccer. She is also a member of the Captain's Club. Additionally, she has served on the Executive Board, National Honor Society, Big Sister program, and the United Student Leader Program. Ava has a 3.92 GPA. Her favorite subjects are Environmental Sciences, English, and Art. She works part-time at the Windermere office. Ava's community service includes volunteering at the Coupeville Arts and Crafts Festival, Career Day at Fort Casey, Fort Casey Halloween events, and Big Brothers/Big Sisters programs. Her plans for the future include attending a 4-year university.
Zane is the son of Michelle Glass and Curtis Oldenstadt. He has been involved in Football, Basketball, Baseball, and Track and Field at CHS. He is a member of the Captain's Club. Zane maintains a 3.6 GPA, and his favorite subjects are Science and History. Zane's community service includes helping set up the Coupeville Lions Club garage sales for four years, working at the Coupeville Mussel Fest, the Coupeville Arts and Crafts Festival, and the haunted house at Fort Casey. He has worked at the Bayleaf Store in Coupeville and also works in landscaping. His plans for the future include attending college.
All 12th grade students are eligible for the Lions Club Student of the Quarter, and the award is chosen by the staff and teachers of Coupeville High School.
In voting, the following criteria are often considered:
Attitude
Leadership
Scholarship
Community Service
Sportsmanship
Inspiration
Contribution to School
Congeniality
School Board Changes & Thank You To Christine Sears
Long-time school board director and career educator Christine Sears had her last official board meeting in October as she decided not to run for another term. Director Sears has dedicated her career and life to education, starting her career in 1975. She served as our high school counselor from 2000-2011 and then on the school board since April 2014. To read more about her and her work in education, please see the Recognition Comments read at our October board meeting.
Please join us in thanking Director Sears!
Her replacement will be official after the election is certified on November 28 and then will be sworn in at the November 30 school board meeting.
Strategic Plan Updates & Presentations
Fall Season Athletic Success
Student Enrollment Rebounds to Pre-pandemic Levels
While most school districts around the state and region are struggling with declining student enrollment, our district has returned to pre-pandemic student enrollment levels. We currently have a total of 1,011 full-time equivalent (FTE) students in our district, with 937.5 FTE attending K-12. One significant contributing factor is that we have 197 students who do not live in our school district but currently attend in Coupeville. This is in contrast to the 142 students who currently transfer out of the district to attend other schools in the region or online schools. This means that Coupeville is actually gaining an additional 55 students this year when comparing students who transfer in with students who transfer out. This is a testament to the amazing staff that we have and our school system, which shows our care for each and every student during every aspect of their school day. Students and families are choosing Coupeville!

To see details on our district enrollment, class sizes, and historical trends, please see our recent CSD Enrollment Report.

Thanks to the ongoing support from Living Hope on Whidbey, Coupeville School District's Student Support Programs will be hosting the third annual Winter Wear event. Winter Wear is an opportunity for families and students to come in and pick up new or very gently used warm clothing items such as jackets, gloves, hats, coats, and scarves to prepare for the colder months ahead. This year we are lucky enough to also be able to provide our community with footwear as well!
Any family/student in need is welcome to come by the Student and Family Support Center on November 16th from 4:30 to 6 to pick up what they need.
Free Breakfast & Lunch at Coupeville Elementary
Our school district has provided free breakfast and lunch for students at Coupeville Elementary this year. We are able to do this due to changes in state law, which provides funding for all students in a school where the percentage of free and reduced qualifying students exceeds 40%. This has increased student meal participation as we're currently providing about 217 breakfasts and 601 student lunches per day while providing 32 adult lunches per day. Our current food cost per meal is $1.10, and we're serving 14.9 per labor hour. Coupeville Elementary staff have reported fewer tardy issues, and staff no longer have to provide snacks for students because of this change. We are thankful for our staff making many changes in the school to accommodate this new state law and provision for our students.

In order to continue providing breakfast and lunch at no charge to families, the percentage of free and reduced qualifying students must continue to meet the threshold. How can you help? Please continue to fill out the Household Application for Free and Reduced-Priced Meals, located on our district website at www.coupeville.k12.us/page/106. For free breakfast and lunch information, see our School Meals 2023-2024 Brochure.

Steve King
Steve is using Smore to create beautiful newsletters