Friday Fax
September 11, 201`5
When is that?
If you want to go fast, go alone. If you want to go far, go together

Up-Coming:
Sept 14-Collaboration with Ann-7:30 SHARP--ISU

Sept 24--Progress Reports are issued

Sept. 25-Grandparents Day
October 2-In-Service at ENHS
October 5-9-Fall Break
Oct 12-K-4 I-pads go Home
Oct. 13--Parent Tech Night-6:30-7:30
October 13--Avilla Tech Night--6:30
October 29--Parent Teacher Conferences--3:30-7:30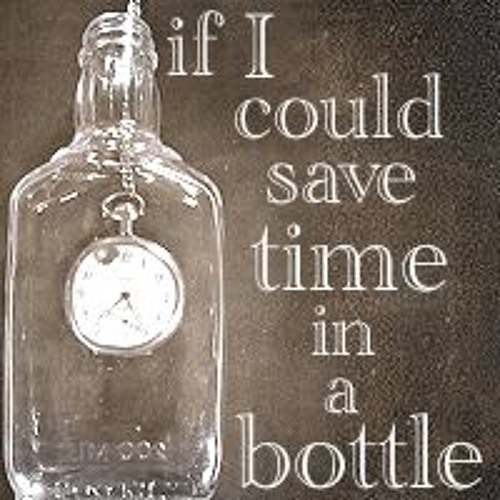 Almazi Navil
Jim Croce - Time In A Bottle (Vinyl, 1972) by Almazi Navil
Time
Time...
It is so hard to believe that we are now in over a month! As I get older the time seems to go so much faster... or I forget so much more:) But, as I reflect daily, I always remember to take a moment to think about a pleasant moment from each day. Please be sure to always find a pleasant memory to tuck away and at the same time please try to provide each and every student a pleasant moment they too can tuck away. It's amazing the things they remember. I am at the stage in my career that I hear from students from 35+ plus years ago and I am humbly blessed each and every time a student shares a memory of theirs with me. I hope that you too experience or will experience these moments...
From Coach Deaneen...
Muscle Memory is Key!
The Sisters emphasize how muscle memory is an important part of your Daily 5. As you are working with your students to build their stamina and behaviors for independence, keep your expectations high. Be prepared to practice behaviors frequently and gradually build students up until they are consistently using muscle memory. Be careful to practice the correct way to do things and be consistent with not allowing students to practice incorrectly. You must model, guide, and support your students, so they can be successful in building and keeping stamina. Stay committed to your expectations, and your students will build strong muscle memory for Daily 5 and other area you teach.
Captain Safety says...
Safety Reminders:
· Do you and your students know where the nearest fire alarm pulls and fire extinguishers are from your classroom?
· Do you know where the defibulator is located?
· Do you know where your classroom's secondary fire exit is?
· While it's important to make sure that students leave the building as quickly as possible, order is more important than speed when it comes to conducting a safe fire drill.
College Bound Perspective....
Students heading into their first year of college this year are mostly 18 and were born in 1997.
Among those who have never been alive in their lifetimes are Princess Diana, Notorious B.I.G., Jacques Cousteau, and Mother Teresa.
Joining them in the world the year they were born were Dolly the sheep, The McCaughey septuplets, and Michael "Prince" Jackson Jr.
Since they have been on the planet:
· Hybrid automobiles have always been mass produced.
· Google has always been there, in its founding words, "to organize the world's information and make it universally accessible."
· They have never licked a postage stamp.
· Email has become the new "formal" communication, while texts and tweets remain enclaves for the casual.
· Four foul-mouthed kids have always been playing in South Park.
· They have grown up treating Wi-Fi as an entitlement.
· The announcement of someone being the "first woman" to hold a position has only impressed their parents.
· Charlton Heston is recognized for waving a rifle over his head as much as for waving his staff over the Red Sea.
· Cell phones have become so ubiquitous in class that teachers don't know which students are using them to take notes and which ones are planning a party.
· The Airport in Washington, D.C., has always been Reagan National Airport.
· Their parents have gone from encouraging them to use the Internet to begging them to get off it.
· If you say "around the turn of the century," they may well ask you, "which one?"
· They have avidly joined Harry Potter, Ron, and Hermione as they built their reading skills through all seven volumes.
· "Crosstown Classic" and the "Battle of the Bay" have always been among the most popular interleague rivalries in Major League Baseball.
· Phish Food has always been available from Ben and Jerry.
· When they were born, cell phone usage was so expensive that families only used their large phones, usually in cars, for emergencies.
· The therapeutic use of marijuana has always been legal in a growing number of American states.
· Teachers have always had to insist that term papers employ sources in addition to those found online.
· In a world of DNA testing, the Tomb of the Unknowns at Arlington has never included a Vietnam War veteran "known only to God."
· Playhouse Disney was a place where they could play growing up.
· Surgeons have always used "super glue" in the operating room.
· The Lion King has always been on Broadway.
· At least Mom and Dad had their new Nintendo 64 to help them get through long nights sitting up with the baby.
· First Responders have always been heroes.
· Sir Paul and Sir Elton have always been knights of the same musical roundtable.
· Humans have always had the ability to use implanted radio frequency ID chips—slightly larger than a grain of rice.
·
· TV has always been in such high definition that they could see the pores of actors and the grimaces of quarterbacks.
· Mr. Jones and Mr. Smith have always been Men in Black, not their next-door neighbors.
· The proud parents recorded their first steps on camcorders, mounted on their shoulders like bazookas.
· Amoco gas stations have steadily vanished from the American highway.