Nice Work If You Can Get It
Our spring musical
Nice Work If You Can Get It
opens ONE WEEK from today!
Mark your calendar and help us fill the auditorium Friday March 2 and Saturday March 3 at 7:30PM and Sunday March 4 at 2:00PM. Tickets are $5 students/seniors and $7 adults.
Nice Work If You Can Get It features Gershwin music such as Fascinatin' Rhythm, 'S Wonderful, Someone to Watch Over Me and of course, Nice Work If You Can Get It!
Our entire cast will be sporting tap shoes for our big Act I finale...you are not going to want to miss this show!

CAST
Acquista, Natalie
Bailey, Isabella
Blaisdell, A.
Bouwens, Anna
Brooks, Jaston
Bushart, Kelsie
Cauwels, Megan
Cepulo, Benjamin
Chandler, Madison
Childs, Liam
Comella, Jack
Draasch, Liljen
Figueroa, Isabelle
Fontanez-Orwen, Jaidyn
Frieberger, Alena
Garrett, Cherylanne
Hall, Isaiah
Healy, Emma
Hermenet, Ryan
Jordan, Carson
Keene, Ashton
Sepulveda, Alex

Smith, Jadan
Stallworth, Anisha
Stalker, Nicolas
Szarek, Deborah
VanDuyne, Medina
Whiting, Emma
Whiting Lindsay
CREW
Aldrich, Blake
Collum, Phillip
Faliveno, Liberty

George, Rachel
LeBerth, Heather
Mays, Lauren
Precourt, Preston
Stalker, Jacob

Williams, Amanda
Williams, Kayla
STUDENT PIT ORCHESTRA
Briggs, Brendan
Briggs, McKenna
Cepulo, Nick
Kreuser, Grace
Williams, Mallary
Article from the school website:
https://www.newarkcsd.org/cms/lib/NY01000239/Centricity/Domain/1/Nice%20Work%20Rehearsals%20Underway.pdf
More info about our show:
https://www.newarkcsd.org/Page/7256

Logo Design: Olivia Bailey
Capstone Hours Opportunity - Lighting Music Concert
Want to earn some CAPSTONE HOURS? March 20, 2018 is the next choir concert. Please contact Emily if you would like to re-focus our lights in the catwalk, program the lighting board, or run the lighting cues at the concert. We will meet to focus lights the week before the concert (we'll pick a date and time that works for the volunteers).
Field Trips to Live Performances
In October, members of the Drama Club traveled "under the sea" to see the National Tour of
Disney's The Little Mermaid
at the Auditorium Theatre in Rochester!
In February, we journeyed to the Smith Opera House in Geneva to see the Rochester Philharmonic Orchestra and the Rochester City Ballet.
We're hoping to pick another performance to attend this spring.
Activities Round-Up
This fall, several Drama Club members buckled up their tap shoes early to start learning tap dance basics before auditions. Members met for five
tap classes
to work on time steps, buffalos, Shirley Temples, cramp rolls, and lots of shuffling.
(video below)
A nasty January storm cancelled our planned trip to NYSTEA Student Conference. Three students - Isabella Bailey, Madison Chandler, and Anisha Stallworth were planning to attend when a snow day and poor traveling conditions made it impossible. We hope to attend next year's conference!
Several of our Drama Club members participated in exciting music ensembles this winter, such as All County, singing with the RPO Holiday Pops Festival Chorale, and Area All State. We are always proud of our musician members!
On February 14, our cast and some crew members participated in our annual Secret Valentine project started in 2015. Cast members draw names and must bring in a homemade valentine for their fellow cast mate. After the exchange we played a Nice Work trivia scavenger hunt in teams. (photo below)
Interested in playwriting? NYSTEA 2019 Student Playwriting Contest is currently open with a deadline of June 1. Check out more details by clicking here. YouthPlays is also sponsoring a "New Voices One-Act Competition for Young Playwrights" with cash prizes. Click here for more details.

Looking for scholarships? Check out the National Young Arts Foundation
Summer 2018 will be here before you know it! Lots of great programs in the Rochester area. RBTL's Summer Stars is offering a $100 discount for registering by 2/28. Auditions for Geva's Summer Academy 2018 will be held in March. Click on this website for more info. I haven't updated the Drama Club website with 2018 info, but many of the links will be the same. Check out our page on Summer and Off Season Opportunities.
https://youtu.be/aEsC5-pU9Ms
Spotlight on our Alum!
The benefits of participation in theatre during your school years include - ability to think on your feet, strong communication skills, learning empathy, developing interpersonal relationship skills, etc. etc. We know that an education in the arts is more than just performing on stage. However, we are proud to have many alum working in the arts industries!
Full disclosure - the first alum spotlight is my sister! (She "volunteered" to be the test subject! Alum working in and around the arts...let me know. I would love to feature you! emilyRhoward@gmail.com)
Alumni Profile: Olivia Howard
NHS Class of 2012
High School Theatre Credits: Oklahoma! (Gertie), Farndale Avenue...Macbeth (Minnie), Curtains (Bambi), Dirty Work at the Crossroads (Nellie), Fame (Iris), All I Really Needed to Know I Learned in Kindergarten, Kiss Me Kate (Lois/Bianca)
1. What did you do right after high school graduation?
I attended SUNY Brockport where I majored in Dance, Interdisciplinary Arts for Children, and Childhood Inclusive Education. During my first year at Brockport I found that something was missing so I auditioned for the theatre productions. I spent my time at Brockport performing (theatre and dance), choreographing and teaching which led me to truly discovering my career path.
2. What is your current career?
I am currently a dance teacher at a public elementary school in Brooklyn, NY. I teach creative dance to 500 plus students grades Pre-K through 5. My focus in the classroom is helping all children realize that they can dance. If you can move, you can add specific energy and then your body creates dance. This is a powerful tool for young children specifically in the areas of self-expression, story-telling, and exercise. Many of my students are learning English as a second language so dance can be a common ground for those students. Dance allows all to communicate without needing to use their voice. I hold certifications in general ed as well as dance and am always finding new ways to bring literacy, math, and other subjects into my dance curriculum. My students learn how to "read" dance using labanotation symbols and "write" dance stories by combing dance phrases and adding details (levels, energies, etc.), the same way a literacy lesson would be structured in their home base classroom. Plus I get to use my theatre training every day as a teacher - keeping a classroom of wiggly 2nd graders engaged requires lots of "stage presence"! In my free time I try to stay active choreographing, performing and growing as an artist. I am in a dance company made up of other dance educators and we are working toward a spring concert.
3. How did participation in Drama Club affect your career path?
While I was in high school I was very involved in Drama Club because I loved the way it made me feel. I loved the community that naturally forms, the thrill of performance, and the being a part of something bigger than me. It was important to me to keep this alive in college and beyond. When I started college I did not know that Dance Teachers in public schools existed. I entered college majoring in education (because it was practical) and dance (because I loved it). When I discovered I could combine by love for teaching and the arts, it was an easy choice! I thank the Drama Club (especially Emily) for showing me that the arts aren't just something that is fun, it can be something you carry with you into your career.

4. What is some advice for NHS students wanting to pursue a career or life in the arts?
My advice for anyone thinking of pursuing the arts in college or as a career is....do it. If it makes you happy and gives you that feeling you can't quite describe then you are lucky to have found something that you love. Even if you don't become a performer there are so many life skills you will gain from the arts that can be applicable to most careers. Right now you are all part of something so special and I guarantee someday your experiences in Drama Club will help you somehow in your social and professional life. I can't tell you exactly how this will happen...that's for you to discover.

Last year Olivia donated her time to lead a Laban Dance Class for actors to our Drama Club. You can read more about this on our website. Click here!
Donations
Drama Club will always accept donations! Items we generally use for most shows:
black paint
white paint
paint brushes
rollers
tarp/paint drops
tape - duct, gaff, spike
bolts of fabric or large pieces of scrap fabric
elastic, velcro, other sewing items
wigs
hats
some costume pieces (depending on storage!)
men's black dress shoes
women's black or tan character shoes
Have something else you think we could use? Let us know! Thank you!
Feedback
If you have something to share in a future newsletter (current students or alum) please contact me!
emilyRhoward@gmail.com
If you do not want to receive this newsletter please let me know and I will remove you from the distribution list. You can also click the UNSUBSCRIBE button at the end of this email.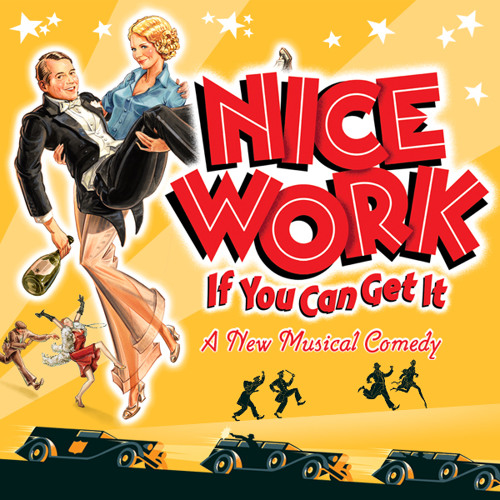 niceworkonbroadway
Cast Album Preview by niceworkonbroadway