The Good News
Saint John XXIII January 18, 2018
Leadership Message
Let the Little Children Come to me...
We celebrated the Baptism of Jesus this week at Saint John XXIII. At Monday assembly, we reflected on our own baptism, especially those students who celebrated this special Sacrament this school year. Baptism makes us members of the Body of Christ and connects us to each other. Baptism seals Christians with the spiritual mark of belonging to Christ. We continue to celebrate our baptismal blessings and our life with Christ. As one, wise little soul shared with me this week, "I am so happy, Mrs. Boehm, that I get to make my First Communion this year and my friend really wants to get baptized. I understand why she wants to because she wants to know Jesus like I do". Profound….
'Let the little children come to me, and do not stop them; for it is to such as these that the kingdom of heaven belongs' Matthew 19:14

Blessings,

Mrs. Boehm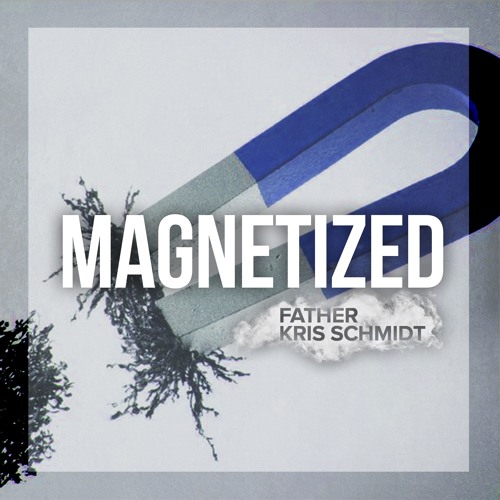 A Beggar's Heart
Magnetized by A Beggar's Heart
Staff changes at Saint John XXIII: Farewell Mme Dargis-Boucher, Welcome Mrs. Hinger!
Our beloved, Mme Dargis-Boucher has been called to share her gifts and expertise at our French Immersion K-4 school in Sherwood Park starting Feb. 1, 2019. Although her time with us at Saint John XXIII has been short and sweet, she has left her mark on our SJ village and will fondly be remembered for her service and journey here at Saint John XXIII. Many blessings Mme Dargis-Boucher!
We are thrilled to welcome Mrs. Cathy Hinger as Assistant Principal and homeroom grade 4 teacher. Mrs. Hinger is currently the Assistant Principal and grade 4 homeroom teacher at Madonna Catholic school in Sherwood Park. We are excited to welcome Mrs. Hinger and look forward to her journey here at SJXXIII! Welcome Mrs. Hinger!
We Love to Read...Mrs. Fricke recommends:
Pre-K & Kindergarten Registration 2019
Pre-K and Kindergarten Registration for the 2019-2020 School Year is opening Tuesday, January 22, 2019 at 6:00 pm. Registrations are only being accepted online. Please go to our school district website: www.eics.ab.ca "Parents and Students" "School Registration". At this time, for our Saint John XXIII students, we are hoping to offer two Kindergarten classes: full days Mon/Wed and Tues/Thurs (alternating Fridays) for the 2019-2020 school year. As well as, Pre-K: two classes: 4 mornings per week (8:30-11:30 am) and 4 afternoons per week (12:30-3:30 pm). As always, these programs are dependent upon enrollment.
There will be an Open House on Wednesday, February 27 from 9:15-10:30 am where parents can come visit our school, observe the Pre-K and Kindergarten classrooms, take a school tour, and hear the exciting learning journeys of our Pre-K and Kindergarten students. If this date does not work, you can also book a school tour, please contact the office.@ 780-998-7777. We are so excited to journey with our tiniest learners!

*Exciting opportunity for EICS Kindergarten students: Nature Kindergarten Program at Holy Redeemer for 2019-2020. This year, in addition to a child's home Kindergarten program, parents have the opportunity to enroll their children in an extended Kindergarten experience Mondays and Wednesdays at Holy Redeemer Catholic school in the EICS Nature Kindergarten program. There will be a monthly fee and parents are responsible for getting their child to and from the Nature program. More specific details will follow.
Accountability Pillar Survey: Parents of Grade 4 Students
From January to the end of February, Alberta Education will be conducting the annual Accountability Pillar Survey. Parents of students in grade 4 have received a survey from Alberta
Education in the mail.
All surveys are anonymous and ask questions about experiences with your child's school. Your participation in the survey helps provide important information on the quality of education your child is receiving, so we encourage you to return your survey promptly.

Survey results will be available to school authorities in May 2019, and will be reported publicly as part of Elk Island Catholic's Assurance plan and Annual Education Results Reports. Thank you for participating and providing us with feedback to help guide us in your child's educational journey.
Thank-you to Dr. Kumari & Dr. Kumar from Ross Creek Medical School for our January Apple Program! An apple a day...
Parking Lot Safety Thank-you
Thank-you to our parent community for the commitment to the safety and well-being of our SJ students in our parking lot. We truly appreciate the care you continue to take by parking along the street or across the way and meeting your children. This commitment keeps our Staff parking lot free of vehicles coming in and out and allows students to cross safely as they make their way to buses or parents or walk home. Thank-you!
Thank-you High School Mentors!
Many thanks to Mr. Sean Reader and the St. Andre Bessette High School Mentors! Our students have had a wonderful experience and many connections were made.
Growing Brains, Sharing Smiles...
Indoor Recess-No Problem! Our Grade 4 Leadership Crew help lead active kids in the gym!
Children's Liturgy: OLA Parish
We are in need of teachers for the Children's Liturgy. No experience is necessary, just love of children and the desire to share God's love.Children's Liturgy is offered every Sunday at
the 11:00 am Mass. Please consider helping to share your gift of time and talent. Contact the Parish office for further information. 780-998-3288
Our Lady of the Angels will be offering the Christian Initiation of Children (RCIC) program beginning in January 2019. This program is for children between the ages of 7 and 17 who are from Catholic families but have not been baptized, or have not received the other sacraments and wish to have preparation. The CIC classes will take place on the following Saturdays from 10:00—11:30 am: Saturday, January 19, 2019 Saturday, January 26, 2019 Saturday, February 9, 2019 Saturday, February 16, 2019 Saturday, March 16, 2019 Saturday, April 13, 2019 Wednesday, April 17, 2019 – Rehearsal – Time TBA Please contact the office for further information or to enroll in this program. 780-998-3288.

Saint John XXIII School Council News
Thank-you to our parents who came out to our meeting on Wednesday. There are many wonderful and exciting events and supports for our students planned for the remainder of the year! Some things to look forward to are: school spirit clothing orders, Harbour Pool Saint John XXIII Family swim fundraiser, year-end barbeque and much more! We are so grateful for the many ways our parents support our school community, we truly have such awesome parents! Thank-you!
Meeting dates for 2019:

Thursday, March 14
Tuesday, April 16
Thursday, May 23
Wednesday, June 5
LOOKING AHEAD...
Jan. 21: Monday Assembly 9 am

Jan. 23: Michael Mitchell Presentation 9:30 am (Website: michael-mitchell.ca)
Jan. 28: Monday Assembly 9 am
Jan. 30: Grade 2 teacher's Pet presentation: Exploring Liquids
Jan. 31: PD day-No School for students
Feb. 1: (Friday) regular classes for students and staff
Saint John XXIII Catholic School
As Family We Walk In Christ's Footsteps