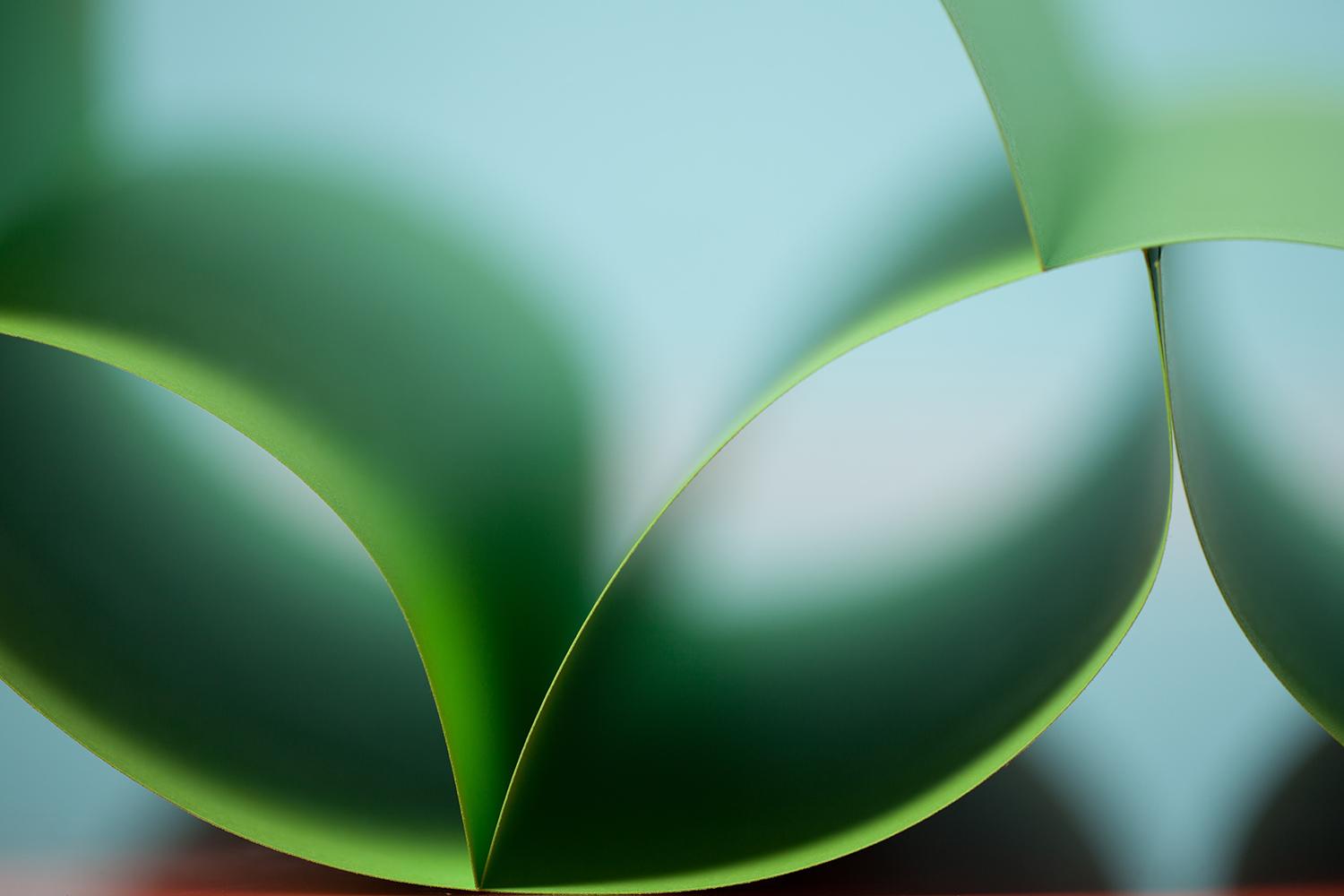 Principal's Weekly Newsletter
Benson Polytechnic High School April 24th 2023
A Message to our Parents/Guardians: Information Platforms for Benson Tech
Please be sure to follow me on Twitter @BensonTechPride. (Twitter)
Please be sure to go to our PPS/BHS Website at www.pps.net/benson for important school information, events and school activities that will be happening throughout the school year. (PPS/Benson Tech Website Calendar)
Parents/Guardians please be sure to download the Trivory App for up to date information regarding Benson Tech. This is a great communication tool for Benson Tech and we highly encourage all parents/guardians and students to stay connected with the school by downloading the app. https://trivory.com/
(Trivory App)
Principal Wilson
On behalf of the Benson Tech Staff, Students and Community we would like to thank all that came out and supported our 100th Tech Show on Thursday and Friday Night. The Tech Show far surpassed all of our wildest expectations based on the participation numbers and overall excitement and energy that flowed throughout the building Thursday and Friday night. A huge shout out goes to the Benson Tech Staff and Students for putting on a great event and to our two Tech Show Coordinators Steve Curley and Kayla Stolte for organizing and planning a fantastic Tech Show. Here's hoping that we see you all next spring as well for the 101st Benson Tech Show.
Go Tech!
Principal Wilson
A Message from the Benson Tech Boosters
Hello Benson Tech Community!
We hope you all were able to get out to Tech Show last week. It was great success and wonderful to see this tradition re-established.
Please join the Benson TechBoosters for our monthly meeting. This month's meeting will be held at Lucky Lab on Thursday, April 27th, from 7:00-8:00. Monthly meetings are typically on the 3rd Thursday of the month from 7:00-8:00, but we pushed this one out a week because of Tech Show.
Hope you'll be able to join us!
Agenda items will include:
- Teacher appreciation

- Financial update
- Boosters Bylaws
- Concessions
- Seeking new Boosters officers for 2023-2024
and more!
Go Tech!
Benson TechBoosters
Building Community
A tax-exempt, 501(c)(3) Organization
A Message from our Social Worker/Wellness Center Coordinator Caroline Bleckmann
April Is National Autism Awareness Month
National Autism Awareness Month Celebration
National Autism Awareness Month raises awareness for Autism and Asperger's syndrome during April. Autism is a complex brain disorder that often inhibits a person's ability to communicate, respond to surroundings, and form relationships with others.
Please click on the links below to gather more information regarding Autism and National Autism Awareness Month.
NATIONAL AUTISM AWARENESS MONTH- April
A Message to our Senior Families
Portland Public Schools Senior 60 Day Rule
Beginning
Monday April 3rd
Seniors shall be disqualified from participation in commencement exercises and related activities if they are found to be in violation of PPS District Alcohol or Drug policy or any violation resulting in three or more days of suspension or more serious disciplinary action.
Benson Tech Admin Team
A Message from the District to our Senior Families Regarding Interpretation Services at Graduation
Dear Benson Tech Senior Families,
In June, we will celebrate your students as they reach the end of their Portland Public Schools education. While graduation is weeks away, we're reaching out now to see if you anticipate that anyone in your party will need interpretation services.
These services are free and, with notice, we can accommodate most specific languages.
If you expect you'll need interpretation at graduation, please fill out this form by May 5th. We will then follow up to provide specific information about accessing this service on graduation day.
This will not be the final opportunity to request services, but filling out this form will allow us to begin making arrangements.
Thanks for taking the time to help us plan, and early congratulations to our graduates!
Best,
--

Michele Lageson
she/her (what's this?)
Secondary Education
Office of School Performance
Portland Public Schools
Office: 503.916.3487
Cell: 503.319.2301
Important Senior Information
Senior Graduation Requirements
Dear Parents/Guardians of Senior Students
All seniors in Oregon are required to complete 4 components of the Personal Learning Requirements (PLRs) in order to receive a diploma, in addition to earning the required credits towards graduation. The four components are a Resume, two Career Related Learning Experience Reflections AKA CRLEs, and a My Plan Project. Portland Public Schools is sending letters to students and families this month that share the progress your student has made towards completion of the PLRs. Students were assigned the My Plan Project in their English classes last semester and they turned them into their English teacher. The other three items, CRLEs and the resume, are completed in various classes through the high school experience and are submitted directly to our Career Coordinator, Miranda Ryan.
Students can submit completed work to Ms. Ryan via this link. You can also reach out to her with any questions regarding completion of this important graduation requirement (mryan1@pps.net)
Thank You

Sara Callies
Curriculum Vice Principal
Important Senior Information from VP Dan Malone
The " Senior" season is fast approaching. You will soon receive a letter outlining the important dates that will impact your Senior students between now and Monday June 5th 2023 when they walk across the stage at graduation. The ceremony will begin at 4:30pm at Providence Park. The only must do on the list today is making sure that a Cap and Gown has been ordered for your student. If not , please go to jostens.com and type in Benson Polytechnic in the find my school section and you will be connected to our Jostens rep, Brian Coushay.
Tickets are sent electronically and you will receive more information about that process in early May.
Until then, keep supporting your Senior and we will see you during the Senior festivities.
Thank you,

Dan Malone
he/him

VP, Modernization
Benson Polytechnic HS at Marshall Campus
A Message from Jacob Patterson Regarding Benson's Talent Show
Benson Tech families are invited to our upcoming Talent Show: Benson's Got Talent. Thursday May 4th 4:30pm Marshall Auditorium. The Talent Show will be open to all talents: Musical and Stage Performances, Art Displays, Video/Audio, and more. The show is free, donations will be accepted.

Thank you.
Best,
Jacob Patterson (he/him)
KBPS Radio CTE Instructor
BATS Coordinator
Benson Bowling Club Coach

Communications Design Academy

Benson Polytechnic High School
3905 SE 91st Ave Portland, OR 97266
(503) 916-5100 ex.86320

Benson Tech Weekly Athletic Bulletin
Please click on the link below to access this week's Weekly Athletic Bulletin
Mat Clark
Athletic Director
Benson Polytechnic High School--PPS/PIL
503-916-5100
Mental Health Awareness Corner
Each week our BHS Student Support Specialists (Counselors, Social Workers, School Psychologists, & Therapists) will be including mental health awareness. This week we are focused on National Child Abuse Prevention Month or NCAPM #NationalChildAbusePreventionMonth #ThrivingFamilies.
Child Maltreatment Data
Each year, the Children's Bureau releases a detailed report exploring the data found in the 2021 Child Maltreatment Report, which covers child abuse and neglect known to child protective services agencies in the United States. The 2021 Child Maltreatment Report is an important resource relied upon by researchers, practitioners, and advocates throughout the world.
To access additional information and resources on child abuse and neglect prevention, visit the State Child Abuse and Neglect Policies Database.
What can be done to help or save these children?
Protective Factors
Protective factors are conditions or attributes that, when present in families and communities, increase the well-being of children and families and reduce the likelihood of maltreatment. Identifying protective factors helps parents find resources, supports, or coping strategies that allow them to parent effectively—even under stress. There are 6 protective factors:
Nurturing and attachment

Knowledge of parenting and of child and youth development

Parental resilience

Social connections

Concrete supports for parents

Social and emotional competence of children
For more information about protective factors, see Protective Factors to Promote Well-Being.
As is always the case, it is OK to not be OK: here are resources that can help.
988 Suicide and Crisis Lifeline
PPS page with supports for students and families impacted by gun violence.
A website on Digital Wellbeing: great info for families, youth & schools.
PPS Healthy Choices Bulletin - April is Alcohol Awareness Month - resources here.
This newsletter has a curated list of substance use resources and also highlights student and family accessible services and activities, along with a referral process.
Wellness Resources
Archive of this Wellness Information from previous newsletters.

Benson Tech Mental Health Awareness Team
Benson Tech College Newsletter
For the latest information on college admissions, scholarships, financial aid, and related upcoming events, please check out Benson's COLLEGE NEWSLETTER. Always feel free to reach out to me (Kathleen Reid) or Katie Clark if you have any questions.

Kathleen Reid

College Counselor/AVID Coordinator
kreid@pps.net or 971-238-8322
Sign up for an appointment with Kathleen here
Katie Clark

College Coordinator
kclark@pps.net or 503-894-4660
Sign up for an appointment with Katie here
A Message from Benson's Career Coordinator Miranda Ryan
Curtis Wilson Jr.
Curtis is using Smore to create beautiful newsletters