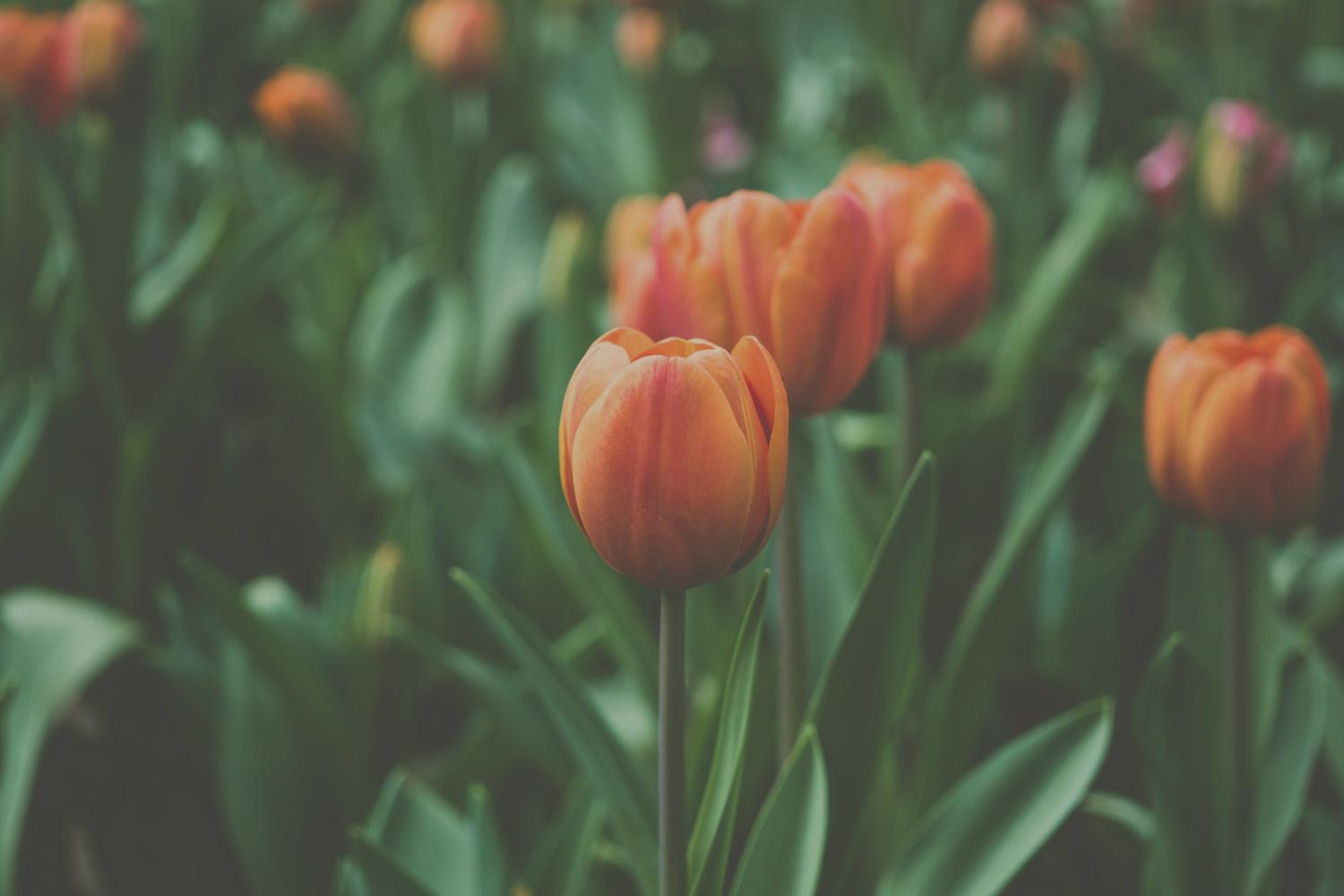 Mrs. Michels Weekly Updates
Let's make it a great week!
Hello Hamilton Families!
April 3, 2020
Welcome back! I hope the spring break has you and your family recharged and ready for the last quarter of the school year. We are going to keep working hard and make it a strong finish to the year!
Every year I am amazed at the hard work and wonderful growth that we see from our teachers and students. The students have grown so much this year and we aren't done yet! We still have a lot of work to do and great learning experiences to come this year. We need to continue to work together, stay focused and on task to achieve our goals. The sunshine and warmer weather is a nice mood and energy booster that can help motivate all of us to keep on going! Thank you for your continued support!
Important Dates
4/4 Fire Drill (weather permitting)
4/5 Paraprofessional Appreciation Day
Wellness Wednesday- Work out Wear day
4/6 Tigers Wear/Sport wear day
4/7 No School
4/11 PTA Meeting 4:15
4/14 Spring Picture Day
Fire Drill (weather permitting)
Boys Game night 6-8pm
4/20 Popcorn Day 2 bags $1-in by 10am
4/26 Secretary & Library Clerk Appreciation Day
5/3 NO SCHOOL
Safety Alert! When entering the building please DO NOT hold the door open for the person behind you. I understand that it may feel uncomfortable or awkward to let the door close on someone coming into the building, however it is important that each person is checked by the secretary before entering the building. Also, remember that you must carry ID with you as at any time you could be asked to produce it to enter the building, even if you are familiar to office staff. We often have guest secretaries and they may not know you, please do not be alarmed or offended if you are asked to produce ID to enter the building. Students are to enter their grade level or assigned door so that we know where students are at all times. All adults must enter through the main entrance. This is for the sole purpose of keeping our students and staff safe. Safety is my number one priority, if we are not safe then nothing else matters. Thank you in advance for your cooperation and support!
Below is some information regarding Marijuana/Cannabis laws in Michigan. The reason I am including this in our weekly update is due to the number of people smoking marijuana in the parking lot either at drop off or pick up. It is illegal to smoke/use marijuana on property that received federal funds. Our school receives federal funding that therefore cannot have any cannabis/marijuana use on the property. Furthermore, Michigan law states that it cannot be used within 1000 feet of a park, in a car or while driving. Please be mindful of these laws.

https://www.michigan.gov/-/media/Project/Websites/cra/consumer-connection/2021-lara-child-marijuana-brochure-APPROVED.pdf?rev=8a7de5aa78394b5d932b0bed20b4e20a#:~:text=In%202018%2C%20Michigan%20became%20the,as%2012%20plants%20at%20home.
https://michigancannabis.org/laws
"The state also restricts where residents can consume marijuana. They may consume cannabis at home and in private spaces. However, they must not consume marijuana in their private cars. Michigan has strict Drugged Driving laws and considers driving under the influence of cannabis a violation. As marijuana has not been legalized by federal law, it is illegal to possess and consume it on federal land, including buildings. Marijuana use and possession are also prohibited in universities in Michigan that receive federal funding.
Possession of any amount of marijuana in a park or within 1,000 feet of one is a felony or misdemeanor, determined by the judge's discretion. This crime is punishable by a maximum fine of $2,000 and up to 2 years in jail."
Spring Picture Day is coming!! You can send payment in on the day of or pay online with the information below.
School Name: Hamilton Elementary School
Picture Day Date: Friday, April 14
Picture Day ID: EVT444D39
We have both NWEA and M-Step testing coming up in April and May. Please help your child to have the best testing environment possible by getting them to school each day and on time as it makes students uncomfortable and frustrated when they have to test separately or make up tests during recess. When children are set up for success with testing they are better able to do their personal best. This will then help us to better assess our curriculum resources, teaching strategies and plans for future learning experiences.
Starting May 1st students will return to outdoor line up in the morning. Please plan accordingly as there is no supervision before 8:55.
Time change!! Next year Hamilton will start school at 8:30 and end at 3:20, and half days will be 8:30-11:40. In order to better accommodate our bussing and school schedules our start and end times have changed for the 23/24 school year.
Please continue to check our district website for resources and information. Along with our Hamilton website, which includes the calendar for the upcoming school year.
https://www.wwcsd.net/schools/elementary-schools/hamilton/
https://www.wwcsd.net/schools/elementary-schools/hamilton/calendars/
You can also follow the Wayne Westland Community School page on Facebook for updates and information too!
Thank you for your continued support!
Make it a great week!
M.M. :)
Kelley Michels
Kelley is using Smore to create beautiful newsletters