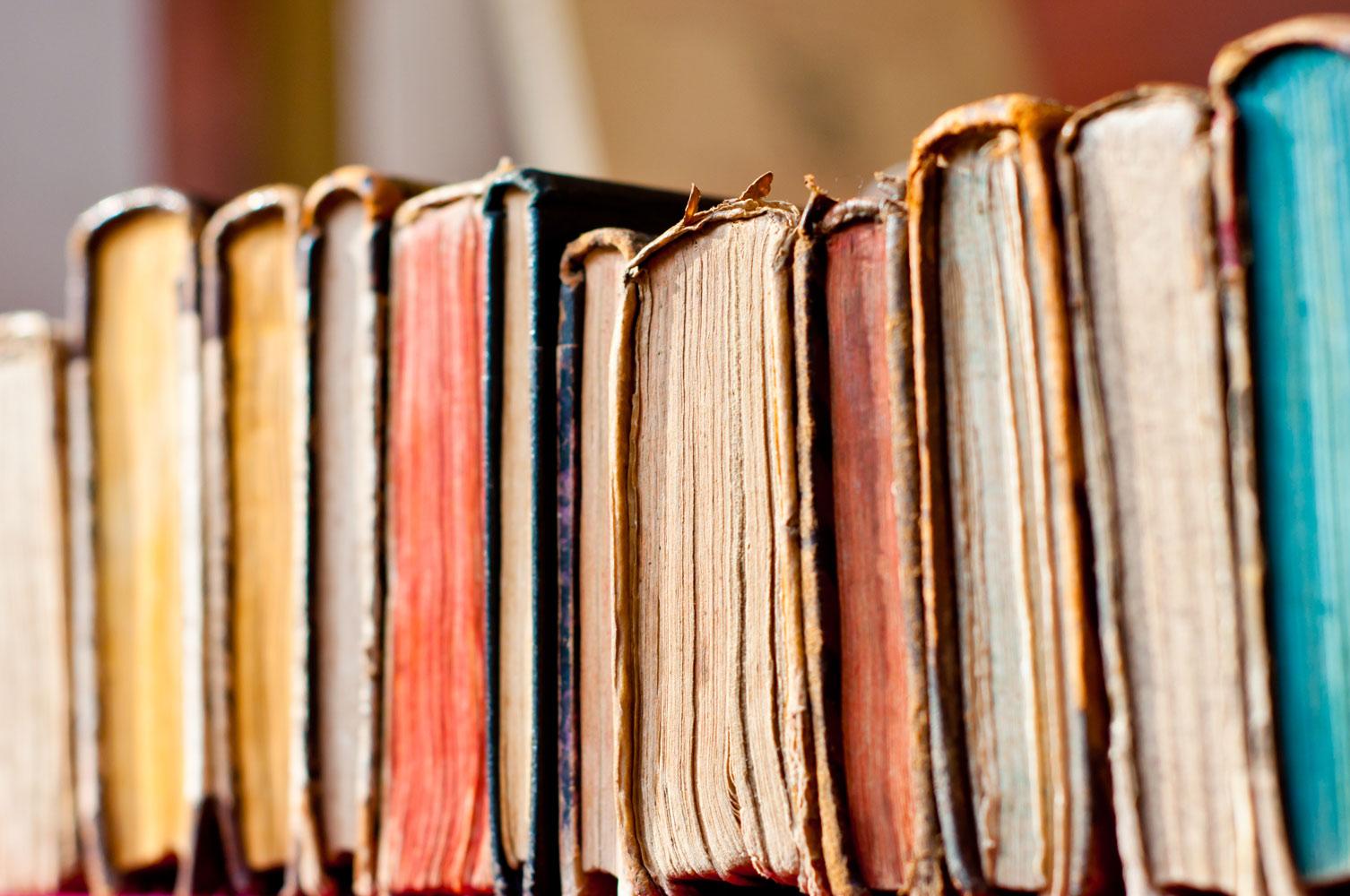 A Letter From Dr. Carey
October 15, 2021
A Letter From Dr. Carey October 15, 2021
Dear Enumclaw School District Community,
School Picture Day
This week I had the opportunity to visit Southwood Elementary, just in time for School Picture Day! Picture Day has been a part of my life as an educator for the last several decades, but I am always excited to be a part of the energy and enthusiasm that students generate on this particular day!
While watching the photographer position students' feet and "tilt" heads a certain way, I started thinking back to the days of my youth, I remember the build-up to picture day. It started with making sure that I got a fresh haircut for my picture. Yes, I used to have a full head of hair that needed to be cut and styled on a regular basis. I blame my own biological children for my lack of hair "situation" today! Next, it was all about picking out the right clothes for the picture. Something that was memorable, but not so memorable that I wouldn't be able to live down my clothing choice for years to come if I made a clothing choice error. And lastly, practicing the perfect smile in the mirror, only a time or two, displaying just enough of a smile that I would be cute and cool and remembered fondly during strolls down memory lane.
Well, picture day was a pleasant flash from the past. Walking by the lines of students with their hair done just so (jealous!), the perfect outfit selected, and a smile ready for "on-demand" display when the photographer called for the mask to be removed for the perfect shot.
As we all search for moments of normalcy during times when things aren't always "normal," this week at Southwood was a delightful little slice of it!
Shaun
Melynda O'Brien Announces her Resignation from the Enumclaw School District Board of Directors
Enumclaw School District announced today that Melynda O'Brien has resigned from her one-year post as District 4 Director of the School Board of Directors effective Monday, October 11, 2021.
Melynda shared that her resignation is not a reflection on the teachers, building leaders, or the school district as a whole, but she believes this is the best decision for her family and herself at this time and she will continue to support the Enumclaw School District and all the work they do for the students of the Enumclaw and Black Diamond communities.
"I have loved my time on the board and I have a renewed appreciation for how amazing our district is. This last year, particularly the last 6 months, has been incredibly difficult for all of us and ultimately I need to do what is best for my family. I look forward to continuing to support the district in other ways." - Melynda O'Brien
The Director position for district #4 is up for election in November, less than 90 days from Director O'Brien's resignation. The candidate elected in November will fill the district #4 position. More information on this process will be made available on the Enumclaw School District website.
Welcome Sierra Myers! PE Teacher at Southwood Elementary
"I grew up in Enumclaw and attended Western Washington University where I received my bachelor's degree in Kinesiology. I worked as a personal trainer and through that experience, recognized that many adults were unhappy with their level of physical activity and their health. I saw that many looked at movement as punishment rather than something that is meant to be enjoyed. I chose education because I want to help students explore different ways to move and discover ones they enjoy! I want to empower students to feel good about the body they are in." - Sierra Meyers

Vaccinated (symptom-free) students are not required to quarantine
If an exposed person (close contact) is fully vaccinated** OR has tested positive in the past three months and recovered AND is symptom-free there is no need to quarantine and they can remain in school.
However, they should:
1. Get tested three to five days after known exposure
2. Continue wearing a mask in all public indoor settings
3. Watch for symptoms for 14 days after close contact

**A person is fully vaccinated against COVID-19 when they've had two doses of the Moderna or Pfizer vaccine or one dose of the Johnson & Johnson vaccine and at least two weeks have passed since the last dose.

You will see new language regarding a Test to Stay protocol. Enumclaw School District is finalizing the implementation of this protocol. More information will be shared with our students and families next week.
The DOH recently updated the Symptom Decision Tree located below:
Enumclaw joins statewide initiative to prevent youth substance use and promote mental health
Enumclaw, WA - The community of Enumclaw has received a state grant of $220,000 to prevent youth substance use, promote mental health, and work with community members to support youth in making healthy choices. The grant, awarded by the Washington Health Care Authority's Division of Behavioral Health and Recovery (DBHR) and administered by the King County Department of Community and Human Services (DCHS), includes funding for training, technical assistance, and community and school-based prevention services.
Enumclaw is one of 100 communities statewide participating in DBHR's Community Prevention and Wellness Initiative (CPWI) to provide substance abuse prevention services and strategies through local coalitions in high-need communities. The Initiative supports new or existing coalitions in partnering with parents, youth, educators, health professionals, law enforcement, faith leaders and local government. Coalitions identify their highest prevention needs, plan, and implement evidence-based strategies, leverage local resources, and evaluate the impact of selected programs.
"Extending these resources to local communities means greater reductions in risky behavior including substance abuse and the harm it causes to people and their families," said Michael Langer, deputy division director of the Washington State Health Care Authority's Division of Behavioral Health and Recovery. "Community leaders can use this grant to help young people make healthy choices and succeed."
CPWI's primary goals are to reduce underage use of alcohol and marijuana, improve academic performance, and reduce juvenile crime. An evaluation by Washington State University shows that 95 percent of CPWI programs implemented between July 2015 and June 2016 resulted in delaying the first use of alcohol or other drugs, reducing use, and reducing risk factors. In addition, the Washington State Healthy Youth Survey shows that underage drinking in among 10th graders in King County has decreased from 26 percent in 2010 to 17 percent in 2018.
"Many factors were considered in selecting Enumclaw for services," said Kelli Nomura, director of the King County Behavioral Health and Recovery Division. "These included high rates of alcohol use and vaping, as well as successes in implementing school-based intervention services."
To guide prevention planning for the Enumclaw community, the Coalition is asking for adult community members to complete an online survey, available in English and Spanish. One hundred and eighty responses are required to garner accurate data.
Additional information about CPWI can be found at TheAthenaForum.org. State and county Healthy Youth Survey data is available at www.AskHYS.net. Prevention tips for parents can be found at www.StartTalkingNow.org.
The Coalition will hold its first meeting on Tuesday, October 26th at 1:00 p.m. at the Birth to Five Center located at 1640 Fell Street in Enumclaw. As per district policy, masks are required and COVID-19 safety protocols will be followed. For more information about joining the Coalition, contact Greta Huntley, Coalition Coordinator, at gretchen_huntley@enumclaw.wednet.edu.

Voluntary COVID Testing Opportunities
The Voluntary PCR COVID Testing Program Has Returned for All Enumclaw School District Staff
In collaboration with the state Department of Health, our school district will continue to participate in a state-funded program for voluntary COVID-19 screening and testing that will help contain the virus, protect our communities, and keep students and teachers healthy and safe.

This testing protocol fits into our larger strategy to contain and control the virus. We have adapted our operational practices to allow for proper countermeasures. Each precaution we take is an added layer of protection, and when used together, dramatically decreases the risk.
Testing Opportunities for Students and Families
The King County COVID testing site located next to EMS will remain open and will continue to provide access to PCR COVID testing for students and the community. For additional information on the testing site or to make an appointment please visit the link below.
An Announcement from our Activities & Athletics Department
2021-2022 Testing Requirements for Basketball and Wrestling

To maintain the health and safety of our athletes, the Washington State Department of Health has developed additional protocols beyond masking and social distancing which will allow a HIGH CONTACT, INDOOR SPORTS (Basketball, Wrestling) seasons to take place this school year. In order to compete, all unvaccinated athletes, coaches, trainers, and other personnel who work with athletes must engage in twice-weekly COVID-19 testing as outlined in the safety guidance developed by the Governor's Office and Department of Health.
Information related to this process can be found by clicking on the following links.
Covid Testing Letter to Families/Athletes
Consent Form for Rapid Testing

Have a wonderful weekend!
Enumclaw School District
Jessica_McCartney@enumclaw.wednet.edu
Contact Enumclaw
chevron_right