Canada and the Philippines in 2040
Canada in comparison to the Phillippines now and in 2040
Demography
Canada (2014)
In terms of births and deaths, Canada's population will increase by 276 297 births and decrease by 277 339 deaths by the end of 2014.
On top of that with the net migration being approximately 196 362 individuals (by end of 2014), the natural increase would be 276 297 people (0.79%).
Canada's growth rate currently is 263 320. The nation's growth rate has in fact decreased over the years.
Philippines (2014)
2 450 549 children will be born and 485 468 people deaths will occur in Philippines by the end of 2014.
Including the net migration which would be about -124 752 individuals, the natural increase would be 1 840 330 people (1.84%).
Philippines growth rate is currently 1 753 937 and over the years has declined but it climbing back up.
Immigration
Canada (2014)
Canada has many pull factors such as education, political and social rights, health care, etc. While there are aren't any specific push factors the weather could definitely be a possible push factor.
Philippines (2014)
While Canada has more pull factors than push factors, Philippines is the opposite with more push factors than pull factors.
There aren't any evident pull factors but push factors include poverty, unemployment, better health care, etc.
Canada in Comparison to Philippines (2014 vs. 2040)
Canada and Philippines now and 2040
2014
Median Age in Canada: 40.3
Median Age in Philippines: 23.2
Fertility Rate in Canada: 1.66
Fertility Rate in Philippines: 3.11
% of Population Over 65 in Canada: 22%
% of Population Over 65 in Philippines: 7%
2040
Possible Median Age in Canada: 43-49
Possible Median Age in Philippines: 25-29
Possible Fertility Rate in Canada: 1.22
Possible Fertility Rate in Philippines: 2.1
Possible % of Population Over 65 in Canada: 36%
Possible % of Population Over 65 in Philippines: 15%
Philippines' Growth Rate May Highly Impact It's Future
Philippines grabs the spotlight: one of the fastest growth rates in the world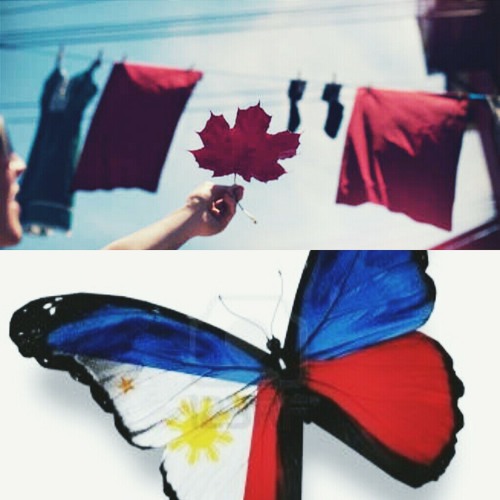 user220873295
Where is the future headed for Canada and The Philippines? by user220873295