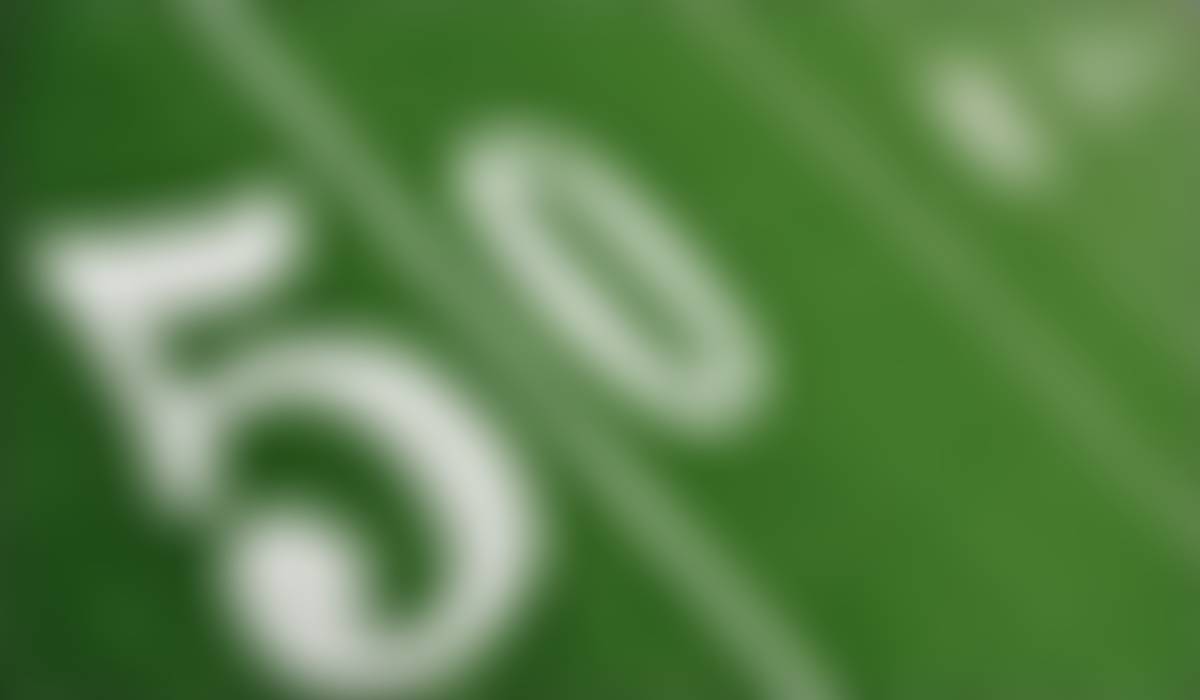 WBSD Weekly Update
Making a Ruckus in 1st Grade
In West Bloomfield, we pride ourselves on being innovators and trendsetters. We love to challenge the status quo, especially if it means that we can be more effective in helping our learners grow. This week, we want to highlight one example of what that looks like at the early elementary level, highlighting the work of Calla Miller at Doherty Elementary.

Calla Miller is pushing the boundaries by finding a creative way to be in 23 places at once! That's right. She has figured out a way to clone herself so that her 1st grader mathematicians can learn at their own pace while she provides differentiated, personalized instruction to individuals and small groups. The approach is simple. It's just not easy. And, it takes a leap of faith.
Calla learned the approach from The Modern Classrooms Project. Instead of lecturing or providing direct instruction to all of her students at the same time, she creates bite-sized instructional videos that highlight the key concepts and skills needed to be successful in a unit of study. The instructional videos include integrated quizzes with real-time feedback, paper-pencil mastery checks, and even invitations to collaborate with others, all of which are housed in our District-wide learning management system, Canvas. This allows every student to move at their own pace within a unit, get help from others, and never have to worry that they missed out on content/lessons because of an absence. Most of all, it allows Calla to do what she does best: personalize instruction for every learner in one-on-one conferences or small group instruction.
When asking Mr. Spitzley, principal of Doherty Elementary, about it he said, "Based on my observations and experiences with my own boy who happens to be in Mrs. Miller's class, I can tell you this: she gets results. My son's NWEA Map Math score has jumped over 30 points since the fall. The class runs like a well-oiled machine."
To learn more about how Calla is changing the game, you can listen to her feature on The Modern Classrooms Project podcast by clicking here. You can also watch this brief video below of her students in action this week at Doherty Elementary.
The Splash Interview with WB CCTV
Jackie Evola, WBSD DECA Business Education Teacher at West Bloomfield High Schools prepares emerging leaders and entrepreneurs in marketing, finance, hospitality and management.

DECA is prepping for state finals with the goal of having fun, smiling, and relating to their audience, to set themselves apart from the competition!
"Splash LIVE" Exclusive Interview - Jackie Evola
Project SEARCH
Established in August 2012, Project SEARCH is a collaborative effort between Henry Ford West Bloomfield Hospital, West Bloomfield School District, Michigan Rehabilitation Services, New Horizons Rehabilitation, Oakland Community Health Network/ OCHN, and MORC. Each of these organizations is an active partner in providing vocational training and employment for people with disabilities. To learn more, click here and watch the video.

The 50th Greater West Bloomfield Michigan Week Community Awards Breakfast
NOMINATE SOMEONE! What stories of selfless service will help shine a bright light on the mission and vision of your organization, as expressed through the effort of volunteers?


All nominations must be submitted electronically starting Friday, January 28, 2022, and received by Friday, March 11, 2022, at 11:59 p.m.
Awards Breakfast is Friday, May 13, 2022, at Wabeek Country Club
More information here
Congratulations to Lakers Online Middle School Band!

SOLO AND ENSEMBLE HONORS
Well Done & Congratulations!
Amelie Craig, Flute, Division II - Excellent Rating
Layla Sharif, Trombone, Division I - Superior Rating
Dylan Strand, Horn, Division I - Superior Rating
Bless Unogu, Alto Saxophone, Division I - Superior Rating
Nurse Update
We want to provide you, the school community, with updates and resources in order to keep you safe and healthy! Please remember the following:

Keep students home if symptoms arise, they are ill, or if they have a pending COVID-19 test.

If your student does develop symptoms, have your child tested for COVID-19, and contact your child's school.

If your student tests positive for COVID-19, keep them at home for at least 5 days after the start of symptoms. To return to school, the student needs to be fever-free for 24 hours without fever-reducing medication, and symptoms are resolving.

Your child's school will help determine the return date for your student.


Please watch your student for any symptoms of COVID-19
New cough

Shortness of breath

Difficulty breathing

New loss of taste or smell

Fever (100.4 or higher)

Chills

Muscle aches

Headache

Sore throat

Fatigue

Diarrhea

Nausea or vomiting

Congestion or runny nose


People who are not up-to-date on the COVID-19 vaccination, those who are immunocompromised, and people with certain health conditions are at an increased risk for severe disease and hospitalization.


Helpful Links
FAQ to Oakland County Health Department Guidance - www.oakgov.com/covid/resources/education/Pages/faq.aspx

Q & A
What is "up to date" vs fully vaccinated?
Up to date: Those who are over 18 years old, received all recommended doses including boosters
Fully vaccinated: Ages 5-17 who have completed primary series and post 2 weeks second dose

Stay well! Your West Bloomfield School District Nurses
Gina Mallory, BSN, RN & Cindy Weintraub, RN, BSN, MS
West Bloomfield Township Public Library
Book Lists
Library on the Go Kits: Winter Snow Globe
January 31 – February 6
Request a take-and-make craft kit from the library for your toddler-preschool children. Each week, enjoy a new kit with all the materials necessary to complete a project at home. Limited to residents of West Bloomfield and contract communities. Limit of 5 projects per kit per library card. Funded by the Friends of the West Bloomfield Township Public Library. Next up: Straw Lacing Jewelry


Virtual Storytelling with La'Ron
Wednesday, February 9 at 6:30 PM
Nationally acclaimed storyteller La'Ron Williams shares both original and traditional tales through this engaging and educational program. For all ages. Registration required.


Returning to a New Normal: Building Resiliency
Tuesday, February 1 at 10 AM
To move forward with our "Next Normal," we need to unpack some of the trauma, share experiences, and learn from the challenges we've all faced over the last couple of years. Presented by Jewish Family Services via Zoom. Registration required.


Library Card Application & Renewal
Library cards may be requested or renewed on our website.
Are you interested in playing High School Lacrosse?

Drop by the team booth on Tuesday, February 1, Lunch Recruiting Visit at the High School.
Player Informational Meeting. Thursday, February 3, at 2:30 p.m. in Lakers Commons. Parent Information Zoom Meeting. Monday, February 7, 7 p.m.

Contact Coach Jason Weimer. jasonroyalweimer@gmail.com


FUN with Legos!

FIRST Lego League Grades 1st-3rd started this week at Doherty, Gretchko, and Roosevelt. Their theme this season is Cargo Connect.

For the next 7 weeks they will be challenged to think about the process of how goods are shipped.


In The News!

C&G Newspapers caught up with West Bloomfield High School Principal Eric Pace and Athletic Director Eric Pierce to discuss how the pandemic impacted school music, sports, and theater programs and how great it is to be back!

To read the full article, click here.
Thank you WBHS Mentors!
Thank you for guiding our 11th and 12th-grade Professional Apprenticeship students. This program continues to be a wonderful opportunity for students to engage with professionals in a field that they are passionate about pursuing in the future. Your dedication and willingness to ensure our students engaged in meaningful experiences will help them make informed career choices. Correction from 1/14/22 newsletter:


Channelle Kizy-White - Kizy Law Firm


Thank you,
Jenifer Rosenwasser, West Bloomfield High School Social Studies Teacher
West Bloomfield School District
#onlyWB
Preparing our students to be their best IN and FOR the world!