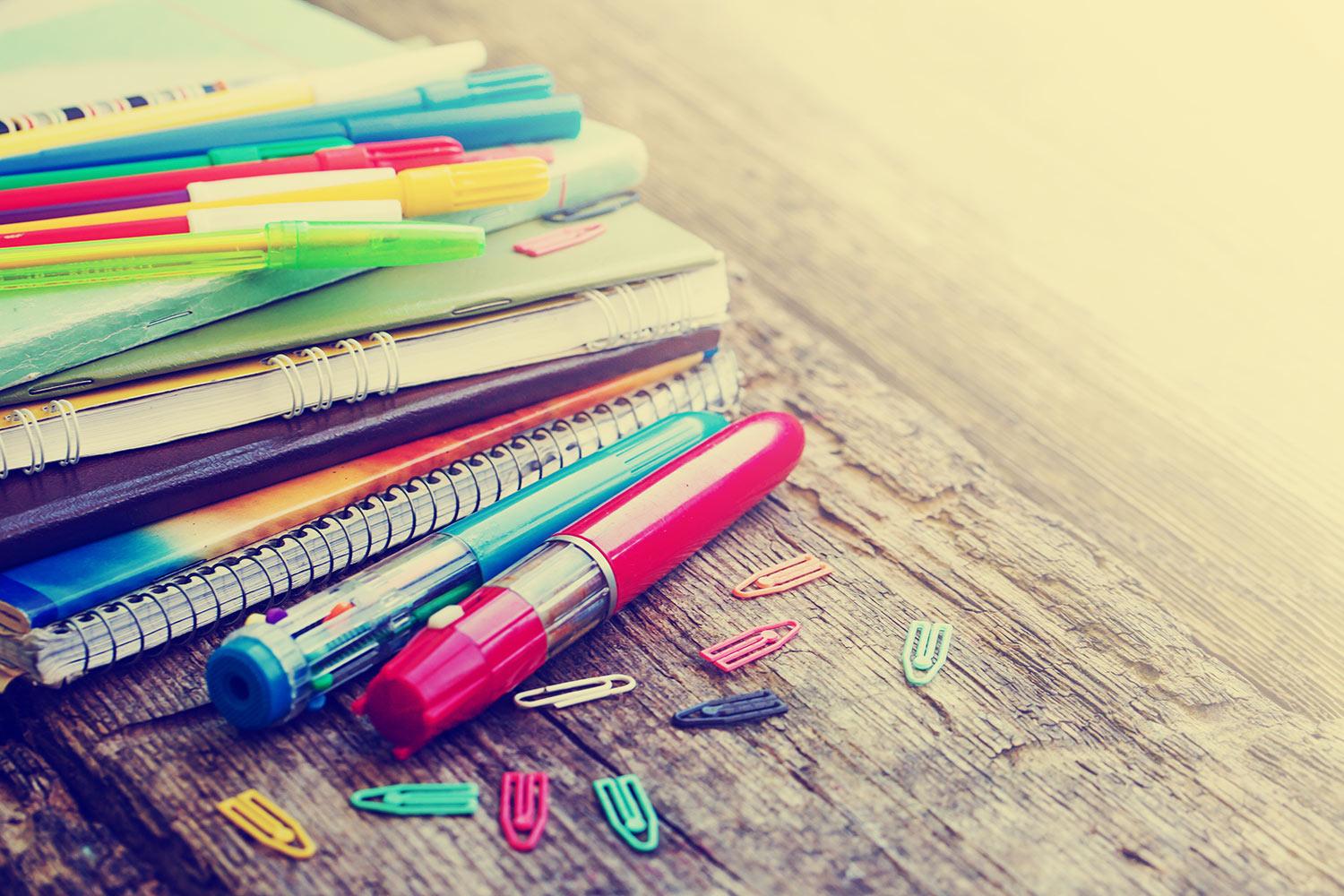 Comp-Sci Weekly
September 18, 2023- September 22, 2023
Principals Message
Hello CompSci Families,
It has been a great week here at school! The kids are working hard and playing hard, which is just what we want! We have a large contingent of kids in our athletics and cheer programs, and another 100+ signed up for clubs. We encourage the students to do something afterschool here, as that is really their only opportunity outside of lunch to have longer conversations with kids. I'm glad so many have taken on that charge. In the classroom I saw 6th graders figuring out how two way mirrors work, 7th graders looking at what makes up bath bombs and 8th graders interviewing one another and then writing about each other for a blog. This is just what I saw in one afternoon--so busy, busy, busy!
This week was also the first meeting of the CREC Parent Senate. At that meeting our senators heard about the Superintendent's two focus areas for the school year. The first one is school safety and the second one is student achievement. Our school team has been putting together our action steps over the last two weeks, and I will share those in this newsletter next week.
Please do your best top join us at the Curriculum Nights next week. Sixth grade is coming on Wednesday and seventh and eighth is coming on Thursday. both nights bare from 6:00-7:30. This is not a "drop in" style of program, so please come on time! It is a great opportunity to meet your child's teachers and hear about what they will be learning this year.
Lastly, the fundraiser ends on September 22. If youa re able to help us out, then please do so.
Enjoy the weekend,
Jill Wnuk
Principal
Event Information
HALF-DAY
When?
Wednesday, Sep 20, 2023, 07:00 AM
CompSci Theme Update
First , I would like to introduce myself. My name is Mrs. Diana Beardsley and I am the Theme Coach of CompSci Middle School. My teaching background is diverse, including science, technology, health, special education and administration. Over the year, I will be sharing theme-related information in this newsletter. If you ever have any questions feel free to reach out to me via email, dbeardsley@crec.org.
All of our Computer Science classes are grounded in International Society for Technology in Education (ISTE) Standards. Please follow the link to learn more about the standards. The standards assist students in navigating an ever-changing tech-based world and puts student-driven learning and student voice at the forefront of our classes. Over the next 7 weeks, I will explain each of the 7 standards, as well as highlight what sets our classes and school apart from other middle schools.
Our afterschool program starts this Monday. In our first session, two of the clubs offered will be theme-related. The Robotics Club will participate in the First Lego League Challenge, with this year's theme being Lights, Camera, STEAM! This will celebrate the roles that STEM skills play in the arts and design! Digital Futures is another afterschool club, which is all things media. Potential projects will include student news, social media posts for CompSci, digital displays, blog posts, and more. I can't wait to see what the students create!
Fatherhood Initiative Kickback
Hello All,
I want to thank you all for your support for our Fatherhood Initiative Kickback, Tuesday, September 19, 2023. I am inviting you all to the event. Please take a look at the flyer for details. Also included in this invite is a link that you would need to click to register through Eventbrite—please register soon as a head count is needed for food preparation and parking. We will also be revealing the new CREC Fatherhood Initiative logo created by our communication team. I look forward to seeing you there.
Here is the link: https://www.eventbrite.com/e/691041693307?aff=oddtdtcreator
General School Information
Academy of Computer Science and Engineering
337 East River Drive
East Hartford, CT 06108
(860) 290-5320
Fax# 860-291-3159 (860)-290-5330
COMP-SCI MESSAGES
Would you like to receive these messages via text? If so, please text Y to 67587 to opt into this service (one time). Once you opt in, you will receive future messages about bus delays via text. You can opt out anytime by texting N to 67587. There is no charge for this service but your standard message and data rates apply.
CREC's Statement of Diversity and Inclusion
"Capitol Region Education Council (CREC) is an intentionally diverse social justice organization whose members work to acknowledge, respect, and empathize with people of all different identifiers, such as race, socioeconomic status, gender identity and expression, education, age, ability, ethnicity, culture, sexual orientation, language, nationality, and religion. In accordance with CREC's mission of equity, excellence, and success for all through high-quality educational services, our staff and students commit to participate in and support ongoing equity and inclusion programming through curricular and co-curricular offerings, professional learning, and local and national partnerships. Moreover, CREC staff and students strive to understand and confront the symptoms and causes of systematic oppression—ranging from implicit biases to micro aggressions to discriminatory policies, practices and traditions—that benefit privileged groups. While at CREC, staff and students commit to affirm and honor the lived experiences of others, to willingly challenge inherited beliefs and ideologies, and consequently learn, grow, and serve."
BELL SCHEDULE FOR SY 2022-23
Students' bell times is as follows: 7:20am -1:55pm (Full Day) and 7:20am – 10:45am (Half Day)
Picking up your child early
When picking up a student early from school, a note is required and should be given to the front desk Security Guard.
Parents/Guardians are to provide ID for verification when signing out any student. Anyone other than the parent/guardian
Who is asked to pick up a student must have the parent's written permission; that individual is required to be in our
Emergency contact or be named in the note provided by parent—and will also need an ID.
Address Change Reporting
Help us keep our records current by reporting any changes to your child's demographic information. Please complete the Address Change Form and bring in the necessary information to complete this process. Complete and return to Mrs. Rivera
In Guidance with any changes to your address and/or phone number. By doing this you will assist in jump starting your child's bus stop change needs.
Request to Board a Different Bus
Click on the following BUSING PROTOCOL for more information. Please call the school 860-290-5320 with any questions.
Pick up and drop off procedures
Please read the following CLICK HERE for procedures when picking and dropping off your child.
TRANSPORTATION Information
RSCO Transportation Inclement Weather Letter
RSCO Transportation Emergency Closing Information CLICK HERE
Click on the following link for texting information, both in English and Spanish, about busing during inclement weather.
2022-2023 Transportation Reimbursement
Transportation Reimbursement is allotted for Families who reside outside of the CREC Transportation District & do not utilize CREC transportation in any way. Both criteria must be met to receive mileage reimbursement.
Lost & Found
Bins can be found in the 1st and 3rd floor offices, guidance and in the gymnasium. Bins are emptied the last Friday of the month.
Student lunch accounts
During SY 2022-23, through the Community Eligibility Commission (CEP), ALL students attending Comp-Sci will receive free meals.
SNACKS ARE BACK!!
Snack items (chips, juice, etc) will cost extra. If your child will be purchasing snack items, simply add money to your child's lunch account.
For your convenience, below are ways you can add money to your child's lunch account:
Pay electronically by registering with My School Bucks. Please remember this takes 1-2 business days.

**To register go directly to www.myschoolbucks.com.
**You must choose Crec as your child's school district.
**You must register if you do not already have an account.
**If you have an account, please enter your user name and password to access your account.
**You will also need your child's lunch identification number. If you need help locating your child's number, please contact us.
vanessa correa
vanessa is using Smore to create beautiful newsletters