KAIZERS ORCHESTRA
an alternative rock group from Norway
Kaizers Orchestra started playing Music in 2001. In 2013 they took a break indefinitely. So far they've released ten albums, one book and three films. I hope they begin to play again soon, because they are very very good. I've been to two concerts and I loved it.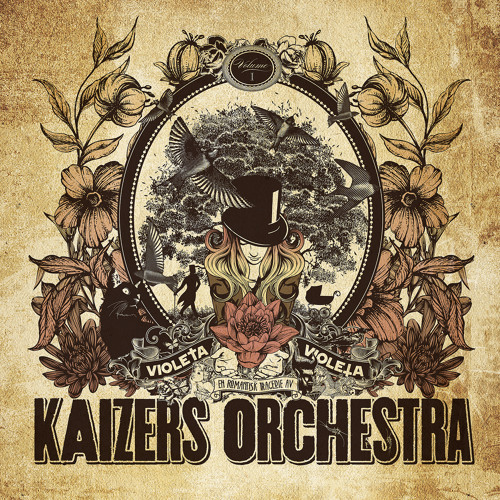 KaizersOrchestra
Hjerteknuser by KaizersOrchestra
Albums
They're debut album was "Ompa til du dør". The album sold around 100 000 copies just in Norway. The album was a big success. The album received "spellemannprisen" in 2001 and "alarmprisen" in 2002.
The next five albums, "Evig pint", "Maestro", "Maestro Limited Edition", "Live at Vega", "Maskineri", was all very successful.
The seventh album, "Våre demoner", was particularly. It was only on sale one week. After that it was only available online.
The next three albums was a trilogy, "Violeta Violeta volum 1", "Violeta Violeta volum 2", "Violeta Violeta volum 3"
My favorite songs
I have many favorite songs, because I like all of the songs actually. But here is some of them.
-Hjerteknuser
It was the first song I heard from them. This song was also the reason I went to the first concert.
-Ompa til du dør
-Maestro
-Aldri vodka, violeta
-Svarte katter og flosshatter
-Begravelsespolka
Here was some of the songs I like.
Kaizers Orchestra
Kaizers Orchestra is not a very common band. They play music on instruments which looks like they have buid at a fea marked. The special about Kaizer Orchestra is that they play on oil barrels.
Kaizers Orchestra - Begravelsespolka - Studio 1 Premiere