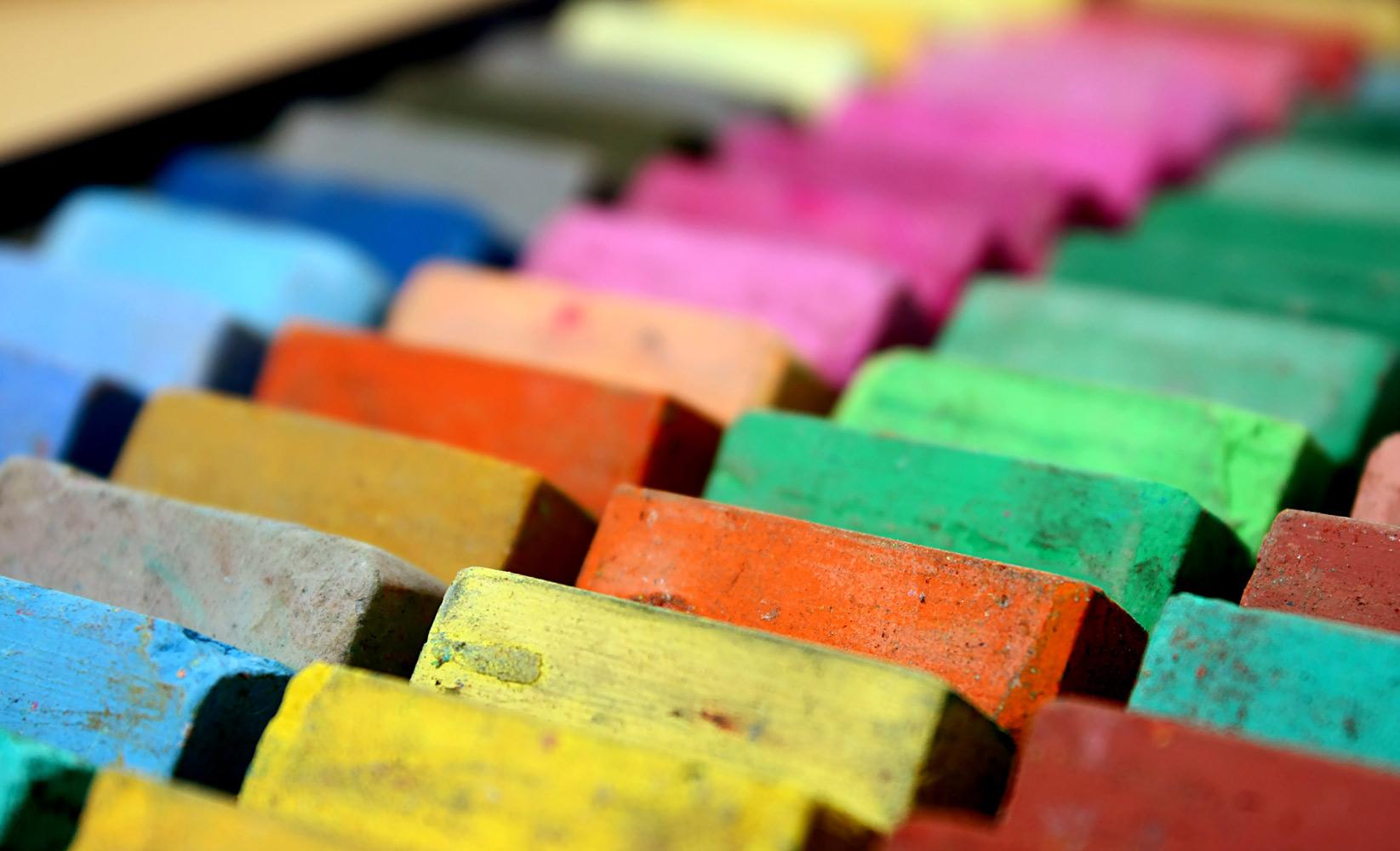 TCSS News & Notes
Updates for Our TCSS Community - 2022 Back-to-School Issue
Welcome to the 2022-2023 school year! We're glad to have our students back at school, and we're looking forward to a great year of learning. Please take a few moments to catch up on some updates from TCSS, as this new year gets underway!
As we begin the 2022-2023 school year, the Tuscaloosa County School System is proud to introduce TCSS Connect.
Through TCSS Connect, every student in the Tuscaloosa County School System, grades kindergarten through 12, will have an iPad assigned to them, to support their learning. Students will begin receiving their iPads at school later this month. While we have used technology and electronic devices as part of our instructional program for years in the Tuscaloosa County School System, TCSS Connect is different, because each student will have one device assigned to them, for their use only.
This is different than when TCSS provided devices to some students at the beginning of the pandemic. That was to meet an emergency need, but TCSS Connect is a long-range commitment for our school system. Once our TCSS students become graduates, they will be a part of workplaces and educational programs that will expect them to be proficient and confident in incorporating technology into their work. Shifting to an instructional model where every student has their own device will help us better prepare our students for their future. More and more school systems across the nation are moving to this type of technology initiative, and we're proud to be able to make this available to our TCSS students. In the Tuscaloosa County School System, we strive to be a creative, connected community of learners. This is the purpose of TCSS Connect.
Click the link below to watch a video that provides more information about how TCSS Connect will work for students. Also, you can find more information online at tcss.net/connect.
Promoting the Safety of Our Students & Schools
One of the most important ways you can support the safety of our schools is to alert school officials and/or law enforcement when you know of a possible threat to a school or individual student. We ask for everyone's help in this - students, families, faculty, staff, and our community.
Our Speak Up for Safety tip line is a confidential way to report threats of violence, bullying, peers in crisis, and other imminent threats. You can contact the SpeakUp tip line through email, phone call, or text message. There is no need to download a mobile app.
Email address: speakup@tcss.net
Call or text: (659) 734-2808
TCSS implemented Speak Up for Safety two years ago. Over the past two years, our TCSS community has used this platform to help us identify students who are in crisis or need support in some way. We ask everyone to continue speaking up to support the safety of our schools and make a difference for our students.
To maintain the integrity of our school safety plans, we do not discuss specifics of safety plans. However, TCSS has worked closely for many years with the Tuscaloosa County Sheriff's Office in developing safety plans for our schools. Our safety plans are consistently reviewed and updated when safety-related best practices are revised.
This year, all of our TCSS faculty/staff members will receive an AlertUs safety device. This is a small device, like a key fob, that can be worn on a lanyard. In the event that a faculty/staff member needs assistance for any type of emergency, they will be able to press a button on the device, and the appropriate help for the situation will be alerted immediately. In a medical or other safety-related emergency, seconds matter, and this is a way that we can work to shorten response time. The safety devices were ordered over the summer, and we are currently awaiting delivery from the company. While this will be another tool in supporting the safety of our schools, our security plans are not dependent on any one item.
The Tuscaloosa County School System is now accepting applications for the 2022-2023 cohort of TCSS University, or TCSS U. TCSS U is a program designed to engage members of our community who are passionate about education, seek a deeper understanding of issues facing our schools, and want to become informed advocates for education and students in our community.
Applications will be accepted through Friday, September 9, 2022, at 4 pm.
Comments from TCSS U Graduates:

"From funding issues and curriculum to opportunities for our students and programs to support them, this program has been so helpful. The leaders of our Tuscaloosa County School System have such a large responsibility & obligation to our community that they handle with great poise and expertise! They really do care about our students and our community. I consider myself a pretty involved & educated parent, but I had NO IDEA all that goes into making our school system what it is. If you have an opportunity to attend TCSS U in the future, do it!" - Jeremy Burrage, Parent
"We were provided important details and also, good visuals of the larger role of the education system in general and the TCSS specifically. Also, more prevalent topics such as mental health awareness were discussed and the specific initiatives addressing these issues. I highly recommend TCSS U to parents. You will gain a greater understanding of your child's educational journey and the role of so many educators in your child's nurturing and development." - Ariel Blocker, Parent
"Being a part of TCSS U has allowed me a glimpse into the Tuscaloosa County School System on an intimate level. I have learned about great programs, innovative approaches to instruction, and have felt community and camaraderie. The district leaders/presenters have been open, honest and intentional about funding, needs and facts. I am grateful for this opportunity." - Terri Boman, Executive Director, Tuscaloosa Education Foundation
Visit this page for more information about TCSS U and how to apply.

Have you completed your application for free and reduced-price meal benefits? Due to the federal government ending the program that allowed all students to eat school meals at no charge, our schools have now returned to charging for school meals. Many of our students are eligible for free and reduced-price school meals, but parents and guardians must complete the application for students to receive meal benefits.
Not only does filling out this application provide meal benefits for students who qualify, it also helps provide funding for other programs and services that are very important to our schools. Please take a moment to complete the application, so our schools do not miss out on resources that enhance our educational programs.
Stay in Touch with Your School & TCSS
TCSS uses a variety of ways to communicate with students, families, and our community.
Parents and guardians, make sure your contact information (including phone numbers and email addresses) is up-to-date with your school. Many of our communication methods rely on the contact information that you provide to your school through Infosnap registration. If you are concerned that you are not receiving TCSS or school communication, check with your school office to make sure your contact information is correct.
Communicating with Your Teachers - SchoolStatus is our teacher-family communication tool. SchoolStatus provides direct, individual communication between teachers (including extra-curricular sponsors) and parents/guardians, with no app download or smartphone needed, and no sign-up required. Your teacher will initiate communication through SchoolStatus.
School-Wide and District-Wide Messages - TCSS uses our mass notification system to send school-wide and district-wide phone calls and text messages. We use this mass messaging system to share information about weather-related closures or delays, and other information that applies to many or all students and families.
District and School Web Sites - Visit www.tcss.net for a variety of information, including news updates. We often use our mass notification system to text families a link to important news updates posted on our TCSS web site.
Official TCSS Facebook & Twitter Accounts - On our official TCSS social media accounts, we celebrate the accomplishments of our students and the great things happening in our schools. We will also share weather-related closures on our social media accounts. Many of our schools also have official social media accounts.
Official TCSS Facebook Account: facebook.com/tcss.schools
Official TCSS Twitter Account: twitter.com/tcss_schools
Newsletters: Our TCSS News & Notes newsletter is published quarterly. This newsletter is shared with families via email and text message. Many of our schools and teachers also share newsletters.
TCSS Grows Whole Child Framework
This year, our schools will continue growing our TCSS Whole Child Framework, and its impact for students. We are proud to partner with The University of Alabama in implementing the Whole Child Framework in our schools.
Who is a Whole Child?
These are children who are academically successful, with positive mental and social health. These students achieve higher graduation rates, contribute to the community, and lead productive lives.
Whole Child is not just a new program or addition to our school system. Instead, Whole Child provides a framework for the many activities our schools are already doing, which support the academic success and social, emotional, and mental health of our students.
All TCSS schools are Whole Child Framework schools. Additionally, we have a group of schools that are leading the way for our district, as we find ways to make Whole Child as meaningful as possible for our students. These schools are Buhl Elementary, Englewood Elementary, Matthews Elementary, Maxwell Elementary, and our program for non-traditional learners.
The mission of Whole Child is sustainable change in schools and communities, so every child is whole—healthy, safe, challenged, supported, and engaged.
TCSS Communication
TCSS is using Smore to create beautiful newsletters