News You Can Use: From the Principal
We had a wonderful turn out to our 'Let's TACO about Title I" and Curriculum Night. Thank you for coming and partnering with us to ensure that your child succeeds this year. Our teachers are dedicated to their work and strive to provide instruction that is engaging, and meaningful. They plan collaboratively using data that drives their instruction. This month we will begin our after school tutoring program,. This free tutoring service will be called "Game Changers Academy." A flyer will be sent home this week. We will be tutoring 1st-3rd graders in ELA and 4th-6th graders in Math. Students will be invited based on results from State and Star testing and transportation will be provided.
Tacos and Title I Information Shared
So glad you came!

We had a lunchroom full of families

Say, "Cheese Taco!"

All smiles while they enjoy tacos and nachos.

Taco Tuesday Fun

Getting ready to go to the classrooms.
More Taco Tuesday Photos
I'm so glad we had so many parents and grandparents come to our 1st Curriculum Night.
"Game Changer"
This is our official school song for the 2022-2023 school year. BIG thanks to Mr. McGowan for sending information about our school to a music producer. The music production team created our 1st ever school song. Mr. Alexander shares the song every Friday afternoon on the intercom. Those of you in the car rider line can hear it each week.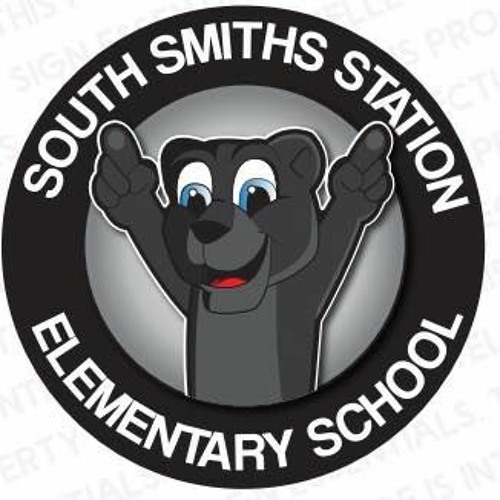 Clara McGowan
Game Changer — South Smiths Station Elementary (Jason & Clara) by Clara McGowan
Our Lunchroom! 🥗
Classes eat together in the lunchroom
Some students eat hot lunch and some bring a bag lunch from home
Starting this month, extra milk will cost $1.00
Breakfast / Lunch are not FREE this year unless you qualify and complete paperwork
This is the link for the Free/Reduced Application https://paypams.com/OnlineApp
Here's What's For Lunch in October:
Grandparent's Day Lunch was a HUGE success! We LOVE our Grandparents!
Our School Library 📖
Mrs. Burkhalter recently conducted interviews for our 2022-2023 News Crew
Our daily NEWS will begin SOON!
We will continue our 20 book challenge this year. Can't wait to see your child meet their goal and earn the yard sign to proudly display in your yard
IMPORTANT DATES:
Mark Your Calendars:
OCTOBER:
Oct. 3- Class Pictures and Individual Picture Make-Ups
Oct. 10-14- Fire Prevention Week
Oct. 14 - Report Cards go home & 4th Grade Field Trip
Oct. 17- Game Changer Academy (after school tutoring) begins
Oct. 18- Hero Flu Shots
Oct.19-21- No Pre-K (Teacher @ training)
Oct. 24-28 Red Ribbon Week
Oct. 25 - Trunk or Treat (5:30-7:30 CST)
Oct. 26- Kindergarten Field Trip
Oct. 27- 5th Grade Field Trip
Oct. 28- Book Character Dress-Up Day
About Us
South Smiths Station is a Pre-k through 6th grade elementary school in Lee County, Alabama.
More Dates for the YEAR:
SOUTH SMITHS STATION ELEMENTARY SCHOOL
CALENDAR OF EVENTS 2022-2023
End of 1st Nine Weeks---October 7, 2022
Report Cards - 1st QTR---October 14, 2022
Schools Closed---November 8, 2022
Progress Reports---November 9,2022
Veteran's Day Holiday -No School---November 11, 2022
Fall Break- No School---November 21-25, 2022
End of 2nd Nine Weeks---December 16, 2022
Winter Break- No School---December 19- Jan. 2, 2023
Students Return---January 5, 2023
Report Cards - 2nd QTR---January 13, 2023
Dr. Martin Luther King Day- No School---January 16, 2023
Progress Reports---February 7, 2023
Professional Learning Day (No Students)---February 20, 2023
End of 3rd QTR---March 10, 2023
Report Cards - 3rd QTR---March 17, 2023
Spring Break---March 27-31, 2023
Schools Closed---April 7, 2023
Progress Reports---April 24, 2023
Field Day---May 12, 2023 (alternate days May 18, 19)
Awards Ceremony---May 23, 2023
6th Grade Award & Graduation---May 24, 2023
End of 4th Quarter---May 25, 2023
Report Cards - 4th QTR---May 25, 2023