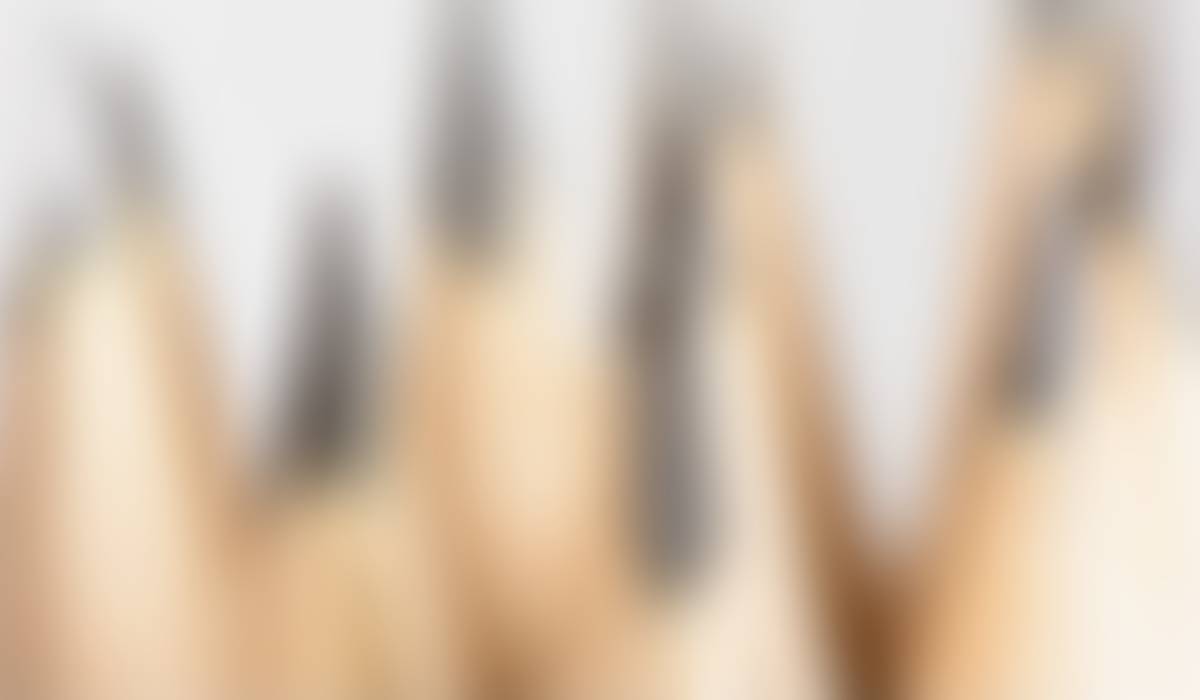 School Pointes
Brody Yeloushan, president of Grosse Pointe South's Solar Car Club, shows off the results of this year's hard work.
The return of the Solar Car Club
Junior Brody Yeloushan has built Grosse Pointe South's Solar Car Club back up from scratch – literally and figuratively.

Starting the year with remains of the old dismantled solar car, aluminum pipes from a storage room, and repurposed materials to create electrical and suspension components, Brody and his teammates ended the year with a road-ready electric car.

The original solar car team – one of the first high school solar car teams in the state – was founded by 2013 South graduates Tristan MacKethan and Chris Fowler during the 2012-13 school year. The program continued through 2015-16, when it ceased due to lack of funding and space. A group of students revved it up again in 2018-19 after the opening of the Cotton Innovation Center, created to house South's innovation classes, but the team took another hiatus due to COVID.

Resurrecting a club that has not been active for several years posed some challenges for the enterprising young engineer, who serves as the club's president. The first was to find an adviser.

When no staff member was available, his mother, Colleen Yeloushan, stepped up to the task.

"It was pulling on heart strings that this club wasn't going to run," Colleen said. "Finally I said, 'Can I be the adviser?' I went through all the protocols, the background checks, the learning. This has been a learning experience. I'm not an engineer, but Brody is. I am logistical, tactical, monitoring the club dynamics. Safety, of course, is huge."

A highlight of the experience, in her view, is assembling students who represent an array of talents and interests.

"We've got art students who designed our T-shirts and monitor our Instagram account," Colleen said. "We have engineering kids that do nuts and bolts and wrenches. We have other kids that are more computer science oriented that run models and wind resistance and amperage on the car. It's been a beautiful experience of getting a cross section of students together."

Missing, she noted, are a marketing person and treasurer – positions they hope to fill next year as they build for the future.

Another goal to generate interest for future participation is to drive the car in South's homecoming parade.

"We want people to see that it is a viable club," Colleen said. "Come join us, be part of the team. It's going to be constantly changing and evolving. That's what I want to give to the team – the perspective that we have a car now, but that's not necessarily the car we have to proceed with in years future."

There are many benefits to participating beyond the hands-on learning, she stressed. For example, one lifelong lesson came from an engineer who spoke to the group before building even began.

His "main gift" to the students was when he said to them, "I want you guys to fail and I want you to fail fast."

"This was so liberating to the kids," Colleen said, particularly coming from an expert in the electric vehicle propulsion field from a big company. "If that's how they did it? So that's what we did."

Small failures along the way led to this year's final product – an electric car. Next season, the goal is to make the car solar powered. This will involve building an infrastructure to support and house solar panels, solar charge controllers, and the electronics.

Once these components are mounted on the car, it becomes a solar electric car.

"When you hear 'solar car,' it's kind of misleading because the car is not actually run on solar power," Brody explained. "It's an electric car with batteries. The part that makes it a solar car is that you have an electric car as your basis, and then you have solar panels that recharge the battery."

While the car is in fact road ready -- and has been driven – it technically qualifies as a slow-moving vehicle (hence the orange sign on the framework).

For Brody, in addition to bringing together a team of people representing diverse interests and areas of engineering, the best part of the project is its hands-on nature.

"I just love working with my hands," he said. "I find joy in putting things together."

His personal philosophy is "there is only so much you can do staring at a computer screen. You have to get something down you can modify and change and keep working on. I don't think the computer tells the whole story."

Having something tangible to work on next year will make recruiting new members easier, he believes, and position the club for future success after he graduates. (He plans to study naval architecture and marine engineering.)

"Realistically, in my time working on the car, I probably am not going to see it go into competition," Brody said. "There's just too much work to do. My purpose is getting something robust, something that is a steady platform, so that when I hand it off, future members can do great things with it."

Students interested in joining the club next year should contact Colleen Yeloushan at yelousc@gpschools.org or send a message on Instagram @gpssolarcar.
Clockwise from upper left: Second grader Josephine English shows off the Arabesque calligraphy inspired hummingbird she and her classmates made as part of their study of Middle Eastern culture; Anthony Brown points to his Raphael inspired cherub; Vivian Lyon created a coral reef fish, using both paper and yarn for this multimedia project; fourth grader Lauren Bell works on her KoKeshi doll, also known as a cookie sheet doll, she created as part of her class's study of Japan; Sofia Valdez's painting, "The Sunlit Path," is featured in a display of fourth grade artwork inspired by a Martin Luther King, Jr. quote.
Students in Cindy Eichhorst and Lesley Graham's art classes at Mason Elementary School learned about more than how to draw, paint or sculpt or this year. They studied artists. They traveled the world through art. They learned art history and made connections between cultures.

By finding differences and similarities, they were able to see how art across centuries fits together, Mrs. Graham explained

"How do artists from 1700 on and cultures from around the world connect and build upon each other? That is what we are doing here at Mason through art – making connections," she said.

One way that Mrs. Eichhorst connects students with the art and the outside world is through books.

"Cindy has done a brilliant job making sure there's a book that goes with everything," Lesley said. "She and I have both been working with classroom teachers to do enrichment to connect classroom learning with art history and the art that pertains to the curriculum to do a project that works for both."

Lesley selected several students across grade levels to give a peek at the projects and the learning achieved this year.
Shep Klotz shows off the Georgia O'Keeffe inspired flowers he and fellow kindergarten students created.
Kindergarteners studied American modernist painter Georgia O'Keeffe. On the bulletin board with a display of O'Keeffe inspired flowers is the artist's quote, "I decided that if I could paint that flower in a huge scale, you could not ignore its beauty."

What Shep Klotz enjoyed most about the process was painting his flower and "seeing the water repel off the crayon."

"We first used the crayon, then we got a bigger piece of crayon," he explained. "Then we dipped that in water. Then we painted the paper and all the water got off of the crayon. Then we made dots for seeds."


During the second grade study of Italian Renaissance painter Raphael, the students created their own Raphael inspired cherubs. The paintings and drawings involved sponge work with tempera, black china marker, tissue paper and metallic watercolor paint.

Anthony Brown made a special connection between the artist and his own artwork; he has a replica of a Raphael painting the second graders looked at, "Sistine Madonna," in his home.


Third graders studied Monet, in particular Monet's famous Water Lilies series. The students created their own water lily bridges using watercolors and crayons, then sprinkling salt on top to give it a "cool effect," Lesley explained.


Roy Bishop III's favorite part was making the bridge.

"I like walking past bridges because it feels so calm looking at the water," he said.


Nathan Hogan and his fourth-grade classmates made Sankofa-inspired birds from Africa. Sankofa, a word in the Twi language of Ghan meaning "to retrieve" helps you "gain wisdom from those who would tell you about their past," Lesley said (the literal translation is "go back and get it.")

It also refers to a symbol represented either with a stylized heart shape or by a bird with its head turned backwards while its feet face forward carrying a precious egg in its mouth.

Fourth graders painted "The Sunlit Path" as an homage to Dr. Martin Luther King, Jr.'s quote: "Now is the time to rise from the dark and desolate valley of segregation to the sunlit path of social justice."

From left, Destiny Williams' artwork was inspired by Matisse; Roy Bishop III stands next to "Bridge Over a Water Lily Pond"; fourth grader Nathan Hogan points out his artwork among an array of Sankofa-inspired birds.
A source of future inspiration for the students were the "dynamic art opportunities at Parcells," Lesley said, especially for the fourth graders who are heading to middle school next year.

They also were inspired by "the magnificent pieces of art at the Grosse Pointe North art display," she added. "There are lots of things that begin in elementary school which crescendo into that excellence in high school and on to careers and college. Lots of great things begin here."
North students produce one-act plays
Clockwise from upper left are the cast members of Waiting for Good, Eliana, Chip on Your Shoulder and Constant Fear.
On Wednesday, May 31, Grosse Pointe North's drama club performed four One Act plays written and directed by North seniors: Waiting for Good, by Ronan MacMaster and co-directed by Karly Harris; Constant Fear, by Gavin DeFillippo; Eliana, by Jake Sachs; and Chip on Your Shoulder, by Naima Wright.

The student author/directors cast their own shows, designed their own sets, and set their own rehearsal schedules. The event was extremely well attended, and North drama director Michael Gravame commended all of the directors and student actors on their hard work and creativity in making the show a great success.

Pictured, from left, are one act directors Gavin DeFillippo, Karly Harris, Ronan MacMaster, Jake Sachs and Naima Wright.
Parcells designated 'No Place for Hate' school
Nicholas Symonette, Academic Learning Center Coordinator for Parcells Middle School and adviser for the school's Bridge Club, received official notification from ADL Michigan Regional Education Coordinator Becca Ellenstein that Parcells has been designated as a "No Place for Hate" school this year.

"Your commitment to creating an inclusive environment for all students, staff and members of the community is commendable," Ms. Ellenstein wrote. "We hope to partner with Parcells again next year as together we work to fight hate and build hope for the benefit of all."

Mr. Symonette received a virtual banner to share, with a real banner set to be delivered in early June.

"I am extremely proud of the tireless work that was done by numerous parents, teachers, administrators and, best of all, led by wonderful students," he said of the achievement. "Our commitment to creating an inclusive environment for all members of our school community was outstanding. I am so proud to be just part of this amazing work. It feels good to know that Parcells will take its place among the over 1,800+ schools around the nation. And we are looking for more schools to join us as we continue to shift towards more inclusive and diverse spaces."

Honoring 2023 Retiring and 25-Year Employees
Following a reception at Cleminson Hall at Grosse Pointe South High School, 2023 retirees and 25-year employees were recognized in South's Auditorium on Thursday afternoon. Superintendent Jon Dean led the program, with principals from respective schools recounting special memories and moments from the retirees' tenure with the school district.

Class of 2023 Retirees
Duane Brzozowski . Margaret Bubeck . Meaghan Dunham . Robert Fradeneck . Gina Francis . Tricia Gout . Julie Huellmantel . Kari Krausmann . Kenneth Milch . Cynthia LaRue . Karen Lawrence (GPFPE) . Minette Morasso . Meaghan O'Brien-Post . Christine Pearson . Diane Richards . M. Bradley Richards . Katherine Scallen . Lisa Steiner . John Theisen . Brian White
* Celebrating both retirement and 25 years
25-year Recognition
Heather Albrecht . Michele Bachert . Jill Barron . Duane Brzozowski* . Karen Cole . Christy Davenport . Michelle Davis . Dean Doss . Corey Ernst . James Fattore . James Fisher . Karen Gallagher . Tina Justice . Elizabeth Lucido . Shawn McNamara . Cristina Mills . Angie Niforos . Shelly Rothenbuhler . David B. Smith . Jennifer Spears . Jill Starkey
* Celebrating both 25 years and retirement