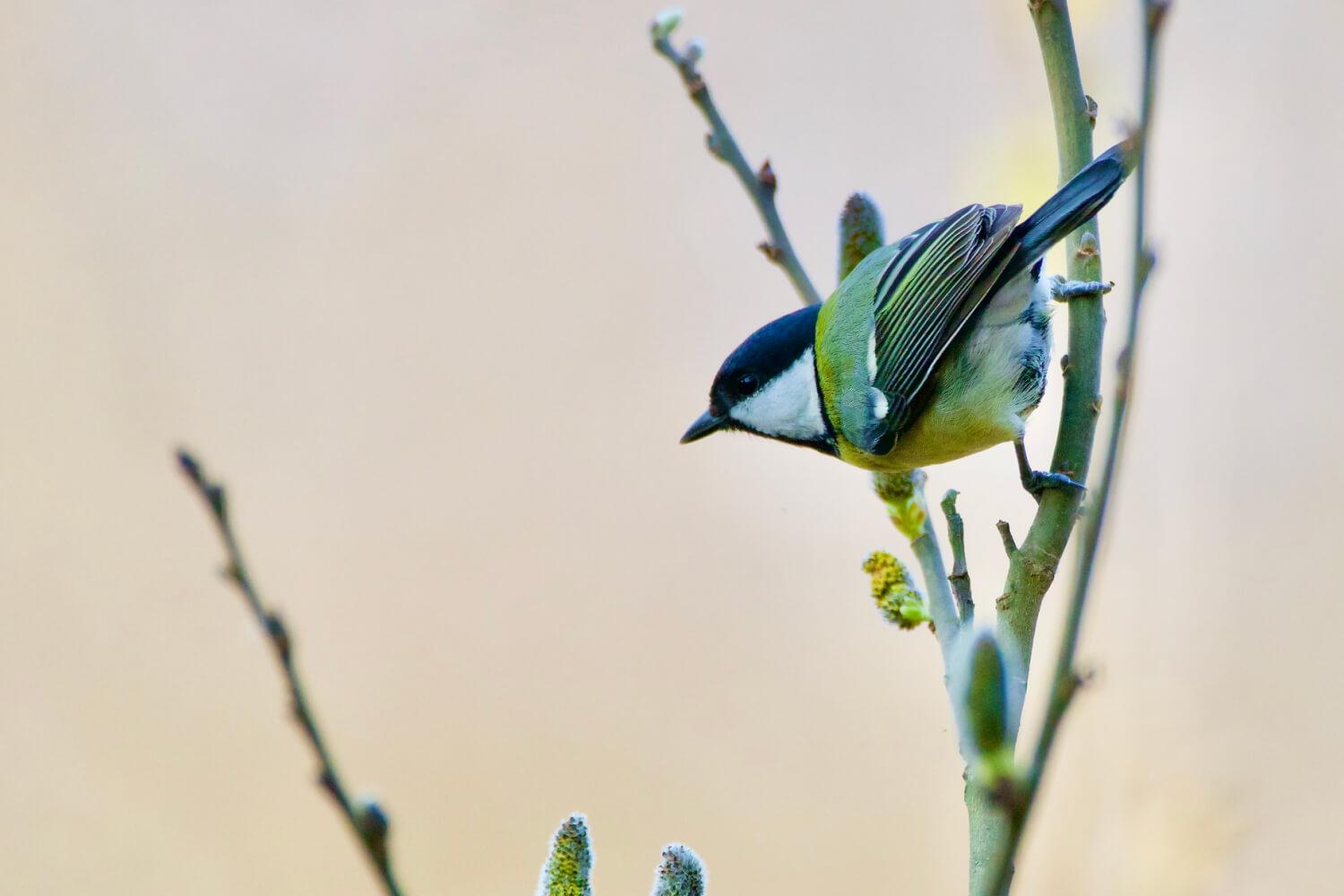 WJHS Highlights
04/14/2022
A Message from the Administrative Team
Dear WJHS families,
We are finalizing events for the last week of school for our eighth grade students and will communicate specifics in the coming weeks. Please note that all culminating events for our eighth grade students will take place the last week of school (June 6, 7, 8), with June 8 being the last day of school for our eighth grade students (this is an early release day for eighth graders). The last day for seventh grade students is Thursday, June 9, and is an early release day. More information to come as we finalize plans!
We hope that you have a wonderful 3-day weekend and for those who are celebrating, Happy Easter and Happy Passover.

Sincerely,
Kate, Eric and Jeff
8th Grade Placement Information
We invite you to fill out this optional input form to help the administrative team prepare to place your child for the 2022-23 school year. We value the information that you share with us, and would like to create the best placement possible for your child's academic and social development.

If you have questions about the 8th Grade Placement process, please reach out to Mr. Resis at resise@wilmette39.org

The Month of Ramadan
Many of our Muslim students and Muslims in our greater community will spend the next month observing one of the five pillars of Islam, Ramadan. This is a holiday that usually includes daily fasting for those observing the holiday. As we prepare for our students who are observing this holiday, we have options for lunch and recess, and are prepared to accommodate the needs of our students needing support as they observe this holy month of Ramadan. Please reach out to your child's homeroom teacher or Grade Level Administrator if your child needs an accommodation.

NT 101 Program: Introduction for Incoming Freshman Parents
Who: Intended audience- Parents of current 8th grade students (Parent only event!)
What: Northfield Principal Paul Waechtler and a panel of experienced New Trier parents will share knowledge and tips on a variety of topics (Q & A format!)
When: Tuesday, April 26, 7:00-8:30 PM
Where: Cornog Auditorium, Northfield Campus
Check it Out! News from your D39 Library
Spring Break is a great time to relax with a good book!

Welcome to the Spring edition of the D39 Library Newsletter, Check-It Out: Parent Edition! This edition features:
2022 Book Awards

Social Emotional Learning Recommended Books

: Making Mistakes and Creating a Sense of Belonging
@Wilmette Public Library

: One Book, Everyone Reads 2022

@Glenview Public Library:

Upcoming Programs for Kids and Teens
8th Grade Graduation
District 39 will be hosting an outdoor graduation ceremony for all 8th grade students. The event will be held at the Northfield campus parking lot of New Trier High School on Wednesday, June 8, 2022. Ceremony times will range between 4:00PM-7:00PM, depending on your child's teacher team. View our save the date flyer HERE. Other end-of-the-year event information for 8th graders is coming soon.

Tech Tidbit
"Dear Parents, This Is What You Should Know About Social Media!" was a District 39 student led Parent Education Event presented by students from WJHS and New Trier. The students covered important topics and also answered some great questions. The topics students discussed were:
Phones can be tools for kids and not just social media devices.

The biggest challenge to good sleep and finishing homework is the cell phone.

Social media can be a great way to make friends with similar interests.

It's important to know what your kids are viewing on social media.

Your kids should understand the difference between a public and private account.

Pay attention to the nuances of private following and how things can become public.

It's important for your kids to know social media tracks everything you do.

Social Media can cause kids to compare themselves to others.

Know what your kids are posting so you can explain how it impacts their future.

The impact of social media can be very personal.

Social Media creates a toxic environment that may influence the self confidence of kids.

Social Media is a great way to stay connected with friends when we can't be together.


You can find previously recorded Parent Education Events here.
Spring After School Club – Broadway Performers needed!
We currently have 5 students registered for the Spring Broadway Performers session. Skyline requires a minimum of 10, in order to host the club. If you're considering Skyline, please register today. We'll need to cancel this club if we don't meet the minimum. Click here for more club details, or to register.
SEEKING VOLUNTEERS FOR THE PTO EXEC BOARD AND COMMITTEES FOR NEXT YEAR
Would you like to be more involved with the PTO and meet other parents? We have openings on our slate for next year and are seeking rising 7th and 8th grade parents. We have a range of opportunities that fit all talents, interests and time commitments. If you or someone you know is interested in learning more, please reach out to Peggy Prescott at president-elect@wjhspto.com. There is also the possibility to co-chair a committee with a friend. We're hoping to fill the slate in the next month or so.
Cheers and Beers Springtime Party at Double Clutch Brewery - Purchase Tickets Now

Buy Tix Now: Live Music from Local Bands Antler Chandelier and JuiceBox at Foundation's Springtime Party at Double Clutch Brewery!
Grab your friends and join us for a fun night out at District 39 Educational Foundation's springtime event, Cheers and Beers, on Friday April 29th from 7 to 10 pm. Taking place at Evanston's newest gathering spot, Double Clutch Brewing Company, this evening party will feature live music, a silent auction, and raffle prizes. Tickets are $100 each and include passed hors d'oeuvres and two drinks. All proceeds from this event support Gripp Grants for the development of innovative education programs, experiences, and technologies for the district's six schools. Deadline for ticket purchase is April 27th. Purchase tickets here: https://d39foundation.org/cheers-and-beers-event/
Great Graduation Gift!
Class of 2026 – New Trier Hoodies for 8th Graders

The orders are rolling in for the new Class of 2026 Hoodies! Consider gifting one to your 8th grader and get them ready for New Trier! These are great for showing your NT pride along with being ready for the "white out night" sporting events beginning this Fall! www.humankind.shop/collections/spiritwear-new-trier
District Update
Read for Refugees in Support of Ukrainian Humanitarian Aid
District 39 is proud to sponsor a student-led initiative called "Read for Refugees." This project came to fruition from a consistent desire from D39 student-led groups to give back to those in need, in this case Ukrainian refugees. Throughout next week, students will read and participate in other activities related to supporting refugees.
We have set-up a fundraising page with the Red Cross and welcome families to make a donation (of any amount) to support our students and their initiative to help others in need. All donations are completely optional and will go directly to the Red Cross and their efforts in Ukraine. Click here to read more about the work that the Red Cross is doing in the region. Thus far, D39 has already raised just under $3,000. Thank you all for your generosity!
Village of Wilmette Celebrations
Throughout the month of April, each school in District 39 is hosting a history walk with fun facts, pictures, and information about how that school helped form the 150-year history of Wilmette. As a part of the walk, you and your family are also invited to participate in two accompanying activities: a scavenger hunt, and the design of a Wilmette village seal. Those who complete the scavenger hunt and submit their results to communications@wilmette39.org will receive a piece of District 39 "swag" to use in the years to come.
Click here for more information about the location of each school's walk, as well as links and QR codes for the activities. If you aren't able to visit for the walk, but would like to learn about all of the schools, here is a link with the information displayed at all six Wilmette Schools! You can complete the scavenger hunt with this link as well!
SHIELD Testing Schedule
District 39 is continuing to offer weekly COVID-19 SHIELD testing. This free PCR test is available to all registered students and staff on Tuesday and Thursday afternoon (3:30-6:30 pm) and Saturday morning (8-11 am) at Wilmette Junior High. With a slight increase in COVID-19 cases throughout our region recently, this is a great resource for families who wish to take advantage of it.
Strategic Plan Update
District 39 is continuing to lay the groundwork for implementation of its multi-year strategic plan. While terrific work has already begun throughout our buildings, our District Strategic Advisory Team met earlier this week to continue the process of refining our key performance indicators (KPIs), which will help us measure and monitor progress toward our goals. More information on these KPIs will be shared in the coming weeks.
Recap of Parent Education Event
Thank you to all of our parents who joined us for this week's Parent Education event titled "Mindful Parenting." We are grateful for your participation and hope that you found it useful. Click here to access a recording of the event. An early reminder that our final Parent Education event of the school year will take place on Wednesday, May 18. This presentation is titled "Coping with Stress, Anxiety, and Uncertainty."

Wilmette Junior High School
Kate Dominique
Kate is using Smore to create beautiful newsletters
Principal at Wilmette Junior High School; love being an educator and working with young people; value spending time with friends and family