Tiger High School Counseling Dept.
4th Quarter Newsletter
Don't be pushed by your problems. Be led by your dreams.
Meet the Counselors
Jacklyn Nelson:
Hello parents and guardians! My name is Jacklyn Nelson. I am a School Counselor at Tiger High School. I was a high school math teacher for five years and have been a counselor for one year. I graduated with my master's degree in school counseling from Murray State University. I am proud to be a part of the school counseling team. We strive for all are students to grow and development mentally, emotionally, and academically.
Contact information:
Phone number: (123) 867-5309
Email: Jacklyn.nelson@schoolcounseling.us
Kara Smith:
Greetings parent and students. Prior to becoming a school counselor, I was a music teacher for several years. I specialize in using various art forms to connect to students' lives in a therapeutic way. Students can grow and change by learning through their personal interests. It is my personal goal to serve students and their families in an individualized way. Please contact me, and I will assist you in any way possible. Go Tigers!
Contact Information:
Phone Number: (888) 772-3484
Email: kara.smith@tigers.edu
Hannah Janecek:
Hello! I am a school counselor at Tiger High School. I have background experience with at risk youth and welcome any student for individual or group counseling. I strive to teach our youth social and emotional life skills that can be utilized for many years to come. I am new to Tiger High and look forward to meeting all the students and their families!
Contact information:
Phone Number: (270) 554-7199
Email: hjanecek@tiger-ky.edu
Services Offered by the Tiger Counseling Program
Assistance with Developmental Needs:
Peer Group Issues
Struggles with Sex, Drugs, and Alcohol
Learning Boundaries in Relationships
Learning Mature Behaviors in Relationship
Classroom Guidance:
Support for Academics
Study Skills
Career Awareness & Planning
Post-secondary Planning
Individual Student Planning:
Goal Setting
Problem Solving
Transition Plans
Crisis Intervention
All of these responsibilities are supported within the guidelines of the American School Counselor Association's National Model.
Academic Calendar
April
Spring Break
1-8
ACT Testing Prep
9-10
ACT Testing (Juniors)
11-14
Scheduling: Incoming Seniors
Last name: A-F
15
Scheduling: Incoming Seniors
Last name: G-L
AP Testing (Biology)

16


Scheduling: Incoming Seniors
Last name: M-R
AP Testing (Language)
17
Scheduling: Incoming Seniors
Last name: S-Z
18
Scheduling: Incoming Juniors
Last name: A-F
22
Scheduling: Incoming Juniors
Last name: G-L
AP Testing (Statistics)
23

Scheduling: Incoming Juniors
Last name: M-R
AP Testing (World History)
24
Scheduling: Incoming Juniors
Last name: S-Z
25
Scheduling: Incoming Sophomores
Last Name: A-F
29
Scheduling: Incoming Sophomores
Last name: G-L
After school: EOC (Alg2, Bio)
30


May
Scheduling: Incoming Sophomores
Last name: M-R
AP Testing (Calculus)
1
Scheduling: Incoming Sophomores
Last name: S-Z
After school: EOC (Eng2, US His)
2
Scheduling: Incoming Freshman
Last name: A-F
6
Scheduling: Incoming Freshman
Last name: G-L
AP Testing (Chemistry)
7
Scheduling: Incoming Freshman
Last name: M-R
AP Testing (Spanish)
8


Scheduling: Incoming Freshman
Last name: S-Z
9
ACT (offered in Henderson, KY)
12
AP Testing (Psychology)
14
AP Testing (Envir. Science)
15
Reward Day
17
Study Skills (after school)
21
Study Skills (after school)
22
Final Exams (1,3,5)
23
Final Exams (2,4,6)
Last Day
24
Last Day of School for Staff
27
*Our July Newsletter will include dates for next school year's schedule pick up!*
Preparing for Finals
9 Ways to Prepare for Finals
You totally don't want to think about it right now, but finals are just around the corner. That means you can add studying for them to your already vast to-do list. Here are some helpful hints on how to prepare for your exams and get everything else done.


Tip 1: Start Early
Preparation for exams should begin earlier than the day before the test. You can't cram an entire unit of information into an all-nighter. Get started at least a week before the exam.


Tip 2: Organize
Begin by making yourself a calendar outlining a daily schedule of topics for review. Cover a small amount of material for each class each day. Every time you complete a topic, give yourself a mini review.


Tip 3: Outline
Once you have decided what you need to study and how much time you need to spend studying, it is time to actually study. One of the best ways is to make succinct outlines. As you read over your textbook and class notes, write a brief summary for each topic. Highlight the areas in your outline that were most troublesome. When you have finished with all the material, you will have an outline you can review.


Tip 4: Make Flashcards
Similar to outlining, making flashcards is a really helpful technique for studying. By writing down the information from your outline, you are already doing half the studying. Once the flashcards are complete, you will have a portable study packet to look over.


Tip 5: Get Help
If you are having trouble memorizing something or a particular concept is just not sinking in, get help before it's too late. Ask your teacher to go over a glitch you might be having. Or if memorizing 200 vocabulary words seems like too much to do, recruit your family members to quiz you with index cards.


Tip 6: Sleep
You need at least seven hours of sleep a night to function. Tests are designed to make you think. If you are sleep-deprived, you won't be able to remember any of the information you worked so hard to cram into your brain.


Tip 7: Stay Calm
Do not panic at the exam! Even if at first glance the test is overwhelming, remember to breathe. If a question seems too hard, answer all the questions you know, then return to the ones you left blank. Remind yourself that you are prepared.


Tip 8: Don't Rush
You have spent at least two weeks studying, so what's another couple of minutes? Work through the exam slowly and read all the questions before answering them. If you are done before the time is up, look over your answers.


Tip 9: Relax Post-Exam
Don't let panic overwhelm you. Even if you think you bombed the exam, worrying will not change your score. It may, however, affect your mindset for your next final. Zone out the last test and stay focused on the next one. Odds are, you didn't do as badly as you think.

Article found at:
http://www.fastweb.com/student-life/articles/the-9-ways-to-prepare-for-finals
Article reprinted with permission from Next Step Magazine.


For more information on testing tips:
http://www.veritasprep.com/online-reference-for-test-preparation/
Career Readiness
At Tiger High School, we are dedicated to helping each of our students discover and pursue career options that match their strengths and interests. The counseling team has found it to be beneficial for the students to experience hands-on and real life experiences that introduce them to potential careers.
This year, our juniors and seniors have had the opportunity to job-shadow with community members once per month. The students selected their field of interest and were matched with an employee in that profession. We have received a great amount of positive feedback from students and parents about this program. Some students have solidified their career goals, while others are continuing to explore their options after experiencing the job first hand. No matter the result, we are proud that our students have the chance to make these decisions before entering college or the work force.
Because of the success of the job shadowing program, we are initiating another level in our career readiness program called "Operation Preparation." This program will be completed by all seniors. The first step of Operation Preparation occurred in March when the senior class created profession resumes through their English and Technology classes. Next, our seniors resumes were distributed to various businesses and workplaces within the community based on careers they indicated. Now the seniors will participate in a mock interview from the adult who received their resume. This is meant to be a positive experience for the students to build confidence and learn the basics of interviewing.
Operation Preparation Mock Interviews will take place on May 9th.
Seniors are asked to dress professionally for this event.
Students who need assistance in acquiring business-casual attire should contact the Youth Service Center by May 2nd.
Check Out This Link to Complete a Career Interest Survey:
http://www.iseek.org/careers/clusterSurvey

This test will provide you with a cluster of careers that could be of interest to you.
Are You College and Career Ready?
Choose a quality from each category to focus on for self-improvement.
Social & Emotional Skills
High school students undergo stress in many areas. Between peer pressures, preparing for college, keeping grades up, dealing with personal/family issues, and upholding social lives, it's no wonder stress comes into play! Every one of us, me and staff included, needs a stress management plan. We all need healthy ways to deal with stress as it arises.
1. First, the problem needs to be identified and addressed. Is a certain class bumming you? Friend problems? Fight with a family member? Reflect on what is causing you stress, so you are better able to tackle the problem.
2. Avoid stress when possible. Think of the situations that cause the most stress. Think of times when you ARE NOT stressed. Choose to not be around people who bring negativity to your life. Avoid places you think get you into trouble. For example, if you become stressed due to procrastinating, think of a time when you felt prepared for your test. When did you begin studying? How did you prepare yourself to feel confident? Repeat what worked!
3. Focus on what is in your control. If the stressful event is something that is out of your control, learn to let it go. Don't waste energy trying to change something in the past, or something that cannot be undone. Instead focus your energy on how you react to the event. What can you do differently next time? What are healthy things you can tell yourself to move forward?
4. Exercise! Take care of your body. Clear your mind. This can be done by a short walk or a longer exercise class. Allow yourself to release natural chemicals to de-stress.
5. Relax! Try deep breathing exercises. Breathe in for 4 seconds, and out for 8 seconds. Does music relax you? Does taking a break to pet your dog relax you? Figure out what works for you, and allow yourself that time when you are stressed.
6. Eat well. A healthy diet keeps you alert and contributes to a steady mood.
7. Sleep! A good night's rest contributes to less irritability and clearer thought processes. Try to keep a nightly sleep routine. Avoid using electronics in bed.
8. Take your mind to a more relaxing place.
· Visualize your "happy place" (the beach, anyone?)
· Do a hobby you enjoy
· Take some alone time
· Read
· Go somewhere that lets you feel at peace (a lap around Target, a trip to the park, to visit a friend, whatever works for you!)
9. Release Emotional Tension. What is your outlet? Kids can release emotions in healthy ways by creating art, listening to music, writing, journaling, talking on the phone, singing, dancing, rapping, exc. Give yourself a break to do one of these healthy stress relief ideas!
10. Contribute to the world. Volunteer. Give back. Help others. This is a great way to de-stress while helping the world around you.
Check out this link to help you sort through what stress management techniques work for you.
My Stress Management Plan: https://www.healthychildren.org/English/Documents/BR3_My_Personal_Stress_Plan.pdf
Citation:
https://www.healthychildren.org/English/healthy-living/emotional-wellness/Building-Resilience/Pages/For-Teens-Creating-Your-Personal-Stress-Management-Plan.aspx
Coffee with the Counselor
Thursday, May 5th, 8-11am
Tiger High School
We are now taking sign ups for "Coffee with the Counselors"
This is a time for parents to meet with the counselors to discuss any questions or concerns regarding your student's success!
Participate in Multi-Cultural Spirit Week: May 9-13
Monday-
Favorite Team Day: Wear a jersey or the colors of your favorite international team.
Tuesday-
Family History Day: Present to your homeroom about where you're from.

Wednesday-
World Peace Day: Dress in white for world peace.
Thursday-
Flag Color Day: Research a culture that interests you and wear the colors of their flag.
Friday-
Tiger High Day: Wear Orange and Navy to unify our school!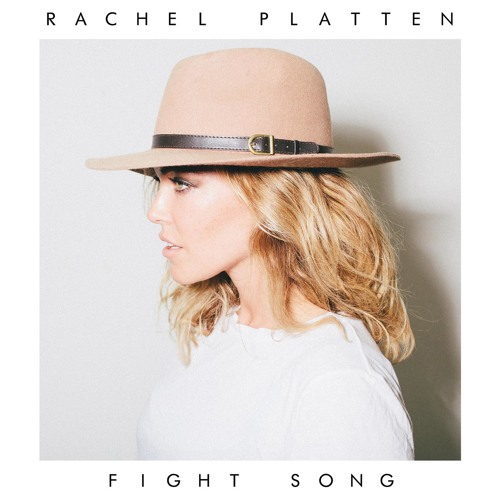 rachelplatten
Fight Song by rachelplatten