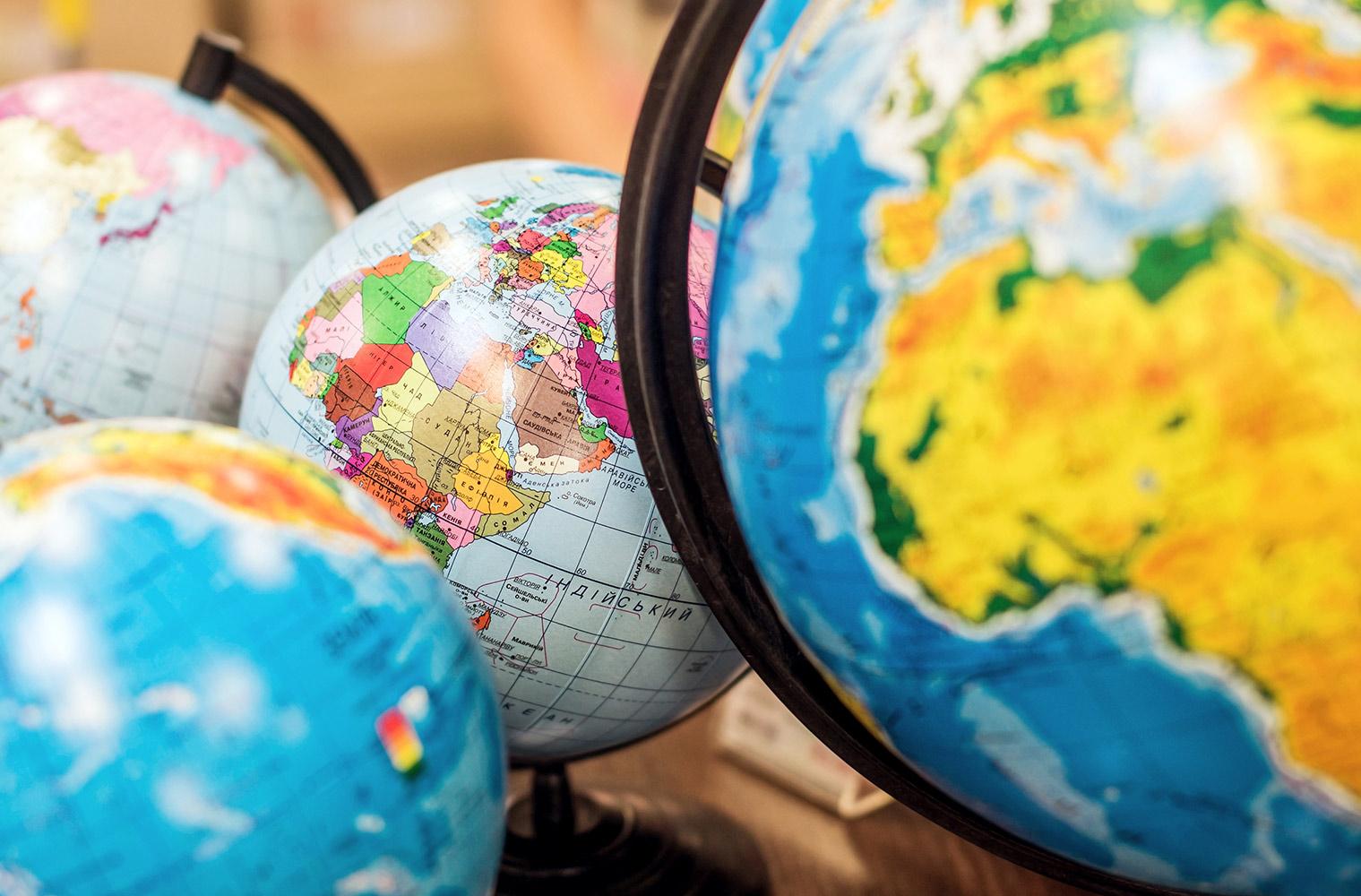 Peirce Principal News
November 14, 2023
A Message from Ms. Vargas
Dear Peirce Families,
It is with bittersweet feelings that I announce the upcoming retirement of our school psychologist, Dr. Alison Mountford, effective December 31st of this year. While I am happy for Dr. Mountford and her family at this well-earned milestone, I recognize that she fills many significant roles in our school community and will be sincerely missed by the caregivers, students, and staff that have grown to rely on her enduring support and valuable insights.
After twenty-three years as a psychologist in Wellesley Public Schools, Dr. Mountford joined Newton in 2014, when she served as Coordinator of Therapeutic Services. In 2017, she came to Peirce. Among her current responsibilities, Dr. Mountford supports the Bridge program and many other students and families across our school. She is responsible for coordinating all 504s, providing special education testing and services, and partnering with agencies outside our school to respond to varied student needs. I do not think it is an exaggeration to say that Dr. Mountford has encyclopedic knowledge of numerous Peirce students. She often works closely with students across a span of several years, serving as a common thread and ensuring consistency and informed decision-making with individualized plans from year to year. In addition to her commitment to students and families, Dr. Mountford supports the mental health of staff as well. Every Friday, Dr. Mountford tours the school with Bob, her talking pig puppet, who brings a lot of levity and fun to the end of each week. As you may have seen in a recent "Staff Spotlight," Dr. Mountford loves Block Island and swimming, so I am envisioning many beach days in her future. I am honored to have worked with Dr. Mountford and to have the opportunity to celebrate her notable career next month.
As Dr. Mountford prepares for her retirement, I am very pleased to introduce Dr. Aaron Gritter, who will be joining our team on December 21st. Dr. Gritter is already familiar with the larger Newton community since he lives in Newton and is married to an educator at F.A. Day Middle School; The youngest of his three children is a third grader at Countryside. Dr. Gritter began his career as a science teacher over twenty years ago and has been a school psychologist in several roles over the past fourteen years, with his current position in Shrewsbury Public Schools. Outside of school, Dr. Gritter enjoys mountain biking, hiking, skiing and running. While getting to know Dr. Gritter, the interview team at Peirce was very impressed with his collaborative spirit, calm demeanor, and vast expertise on the developmental needs of children.
Please join me in wishing all the best for Dr. Mountford and welcoming Dr. Gritter to the Peirce community in December.
Sincerely,
Andrea Vargas
To assist us with planning for the coming year, we ask that families with students eligible to enroll in kindergarten in the 2024-25 school year, please complete this short online survey to let us know your plans for your child's school registration.
Providing this information now helps us to plan for staffing and support in your child's potential school for the upcoming school year. Even if you will not be registering your child to attend kindergarten in the Newton Public Schools or are unsure, information about your plans is incredibly helpful for our planning for the year ahead.
Below please find a timeline for kindergarten registration:
November 7, 2023: Kindergarten Census Survey open. Please complete.

February 29, 2024: New Kindergarten Parent/Guardian Information Night virtual webinar for all families enrolling a student for the first time in the Newton Public Schools. Links to the webinar will be posted on our kindergarten registration page in late February.

March 1, 2024: Our online registration system will be open for kindergarten registration. Please register your kindergarten-age child by March 22, 2024, so that we can plan staffing and programming for the year ahead.
Peirce Holiday Gift Card Drive
As the holiday season approaches, we are once again holding a Holiday Gift Card Drive to assist students and families in the Peirce community who are in need of support with purchasing food, winter clothing, and gifts.

If it is within your budget this year, we welcome donations of gift cards to the following stores:
● Starmarket
● Market Basket
● Target
● Amazon
It is most helpful if gift cards are purchased in $25 increments to help us share equitably among families. (For example, if you are able to give $100, please purchase 4 cards of $25 each.) Please place donated gift cards in an envelope in your child's home/school folder or drop them off at the main office. If you are able to support our Holiday Gift Card Drive, please donate by Friday, December 1st so that we can distribute the cards to appreciative Peirce families in time for the holiday season.
If your family is in need of holiday season support and you have not already been in contact with us, please reach out to Principal Andrea Vargas or Bridge Social Worker Michal Shapiro. We honor your privacy, and names of gift card recipients are not shared with others.

Caregiver Coffee: Monday, November 20th
Event Information
Caregiver Coffee: Technology at Peirce
You are invited to join other caregivers to discuss the role of technology in the lives of elementary students. Learn about current instructional uses for technology and advice for monitoring access and activity online. This conversation will be led by Principal Andrea Vargas and Jen Roy, Peirce's Technology specialist.
When?
Monday, Nov 20, 2023, 08:15 AM
CAS Welcomes Ralph Masiello
Yesterday, 2nd grade was treated to a visit from author and illustrator Ralph Masiello,
who inspired many of Peirce's own artists.
Online Discrimination Reporting Form
Newton Public Schools remains committed to providing a community that is free from all forms of discrimination, harassment and retaliation.
Parents, staff members and students may use the Online Discrimination Reporting Form to report an incident of alleged discrimination or harassment. The information provided through this form is forwarded to the NPS Department of Diversity, Equity and Inclusion for further review and potential investigation.
ALL members of the NPS community are invited to use this and may report anonymously. You may either clink on the link above or scan the QR code for access.
Recently in Community Block, students met with classroom and grade level teams to focus on advocacy and assertiveness. Students listened to books related to this topic and brainstormed individual strengths and challenges. They also discussed the power of having a growth mindset when facing different challenges.
Peirce will continue the tradition of having a pre-Thanksgiving Friendship Walk on Wednesday, November 22nd. This year we will celebrate our connections and walk together in our multi-age advisory groups. We expect our stroll to take place from approximately 11:10-11:30. Families are welcome to cheer us on our path and to see our advisory group posters. We have shortened this year's route to improve accessibility for both teachers and students. Please see our path on the map below. We will begin the walk from the back parking lot, making a left on Berkeley toward Temple Street. After making a right and walking a block on Temple, we will take a right on Sterling Street. At the end of Sterling, we will make another right on Berkeley, returning to the back entrance. Upon arriving back to school, students will take part in a fun sing-along led by Ms. de Geofroy.
Understanding our Differences Presents...
Meet the Author/UOD Family Book Event
Featuring author Natalie Lloyd and her children's book Hummingbird

Wednesday November 15 at 7:00 PM
Cabot Elementary School in the Cafeteria
Advance RSVP requested.
From the New York Times bestselling author of A Snicker of Magic and six other award-winning children's books, Hummingbird is a heartfelt story about a girl with her trusty, snazzy wheelchair who refuses to let her brittle bone disease stand in the way of adventure. Hummingbird is A Schneider Family Book Award Honor Book, given to this middle grade novel for excellence in portraying the disability experience.
Author Natalie Lloyd shared, "My disability informs how I move through my daily life and the world, and how I exist in my body. It's only one part of the big constellation of my life, but it's still a part. So we do have that Big Thing in common, my heroine and I."
There will be time for Q&A with author Natalie Lloyd.

Children accompanied by an adult, parents/caregivers, librarians, teachers and all who love books and reading are welcome to join us!

Author talk and book reading from 7:00-8:00 pm, followed by book signing. Hummingbird will be available for purchase.


Register in advance here (donation of $10 for adults requested, children and educators free): https://understandingourdifferences.org/hummingbird/
Event details and about the author: https://understandingourdifferences.org/events-hummingbird/
Email with questions or to request accommodations: info@UnderstandingOurDifferences.org

Staff Spotlight: Andrea Finch
Job Title:
Special Education Teacher
Job Description:
I work with students who might need some extra help learning how to read, write, or do math. I also work with students with other needs. Some of my day is spent in my learning space and some of my day is spent in 3rd, 4th and 5th grade classrooms. I also go to meetings with teachers to make sure I am informed about what is happening in the classrooms and to figure out the best way to help students learn and be successful in school!

First Year at Peirce:
2022
Favorite Animal:
Sloth
Favorite Book:
Jay Shetty's "Think Like a Monk"
Favorite Travel Destination:,.
Southern France/French Riviera

Hobbies:
Photography, Gardening, Reading, Cooking, Crafting, Knitting, Card-making, Visiting Zoos
What's something that makes you unique?
I grew up in a family who owned a food business and from when I was old enough to see over the counter, I was waiting on customers and checking them out on the register.
What is the best part of your job?
The best part of my job is observing my students independently using strategies and skills I've taught them.

What's your favorite season?i
It is summer! I love the sun and the beach. I love having little or no structure to my days and spending more time with my 3 year old daughter.
November 14- PTO Meeting via zoom, 7:00
November 15- School Council Meeting 7:45-8:15
November 15- CAS Program: Crocodile River Music
November 17- Coffee Pond Picture Retakes

November 20- Caregiver Coffee: Elementary Students and Technology, 8:15, Peirce Library

November 22-Friendship Walk
November 23-26- Thanksgiving Recess
December 6 & 7- PEDP Craft Fair, 1:30-4:30
MCAS:
3rd Grade ELA- March 25 & 26
3rd Grade MATH- April 29 & 30
4th Grade ELA- March 28 & April 2
4th Grade MATH- May 2 & 3
5th Grade ELA- April 4 & 5
5th Grade MATH- May 6 & 7
5th Grade STE-- May 13 &14
Peirce Elementary School
170 Temple Street
Newton, MA 02465
(617) 559-9630
Andrea Vargas
Andrea is using Smore to create beautiful newsletters