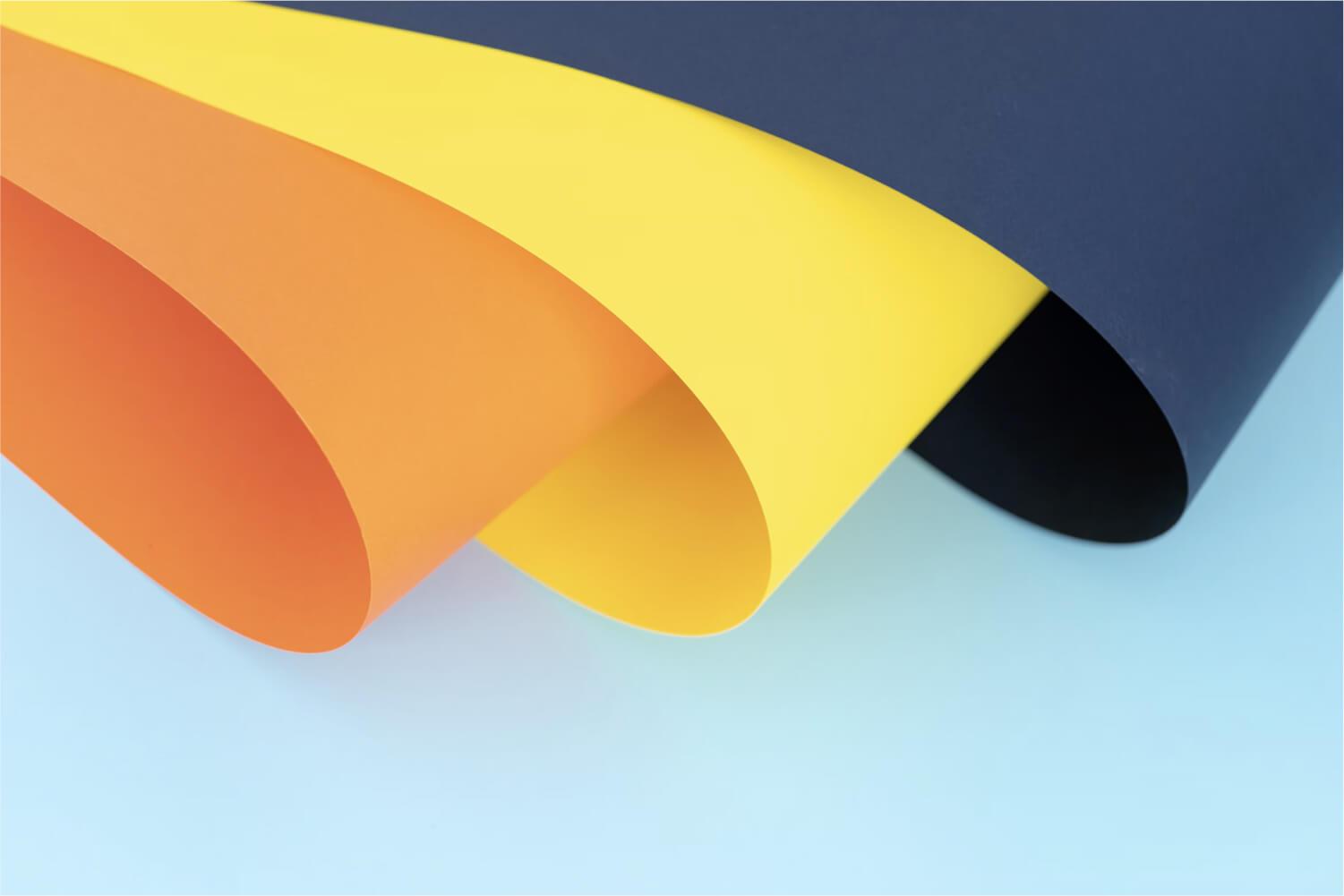 Hemenway Happenings
Welcome to the 2022-23 School Year, August 8th, 2022
Need translation? | ¿Necesita traducción? | Precisa de tradução?
ENGLISH: Need translation? Just click "Translate" at the top of your screen!
ESPAÑOL: ¿Necesita traducción? Haga clic en "Translate" (traducir) en la parte superior de la pantalla.
PORTUGUÊS: Precisa de tradução? Clique em "Translate" (traduzir) no topo da tela!
A Message from the Principal
Parking and Traffic Advisory
Dear Families and Caregivers,
We need your help. With the wintery weather, traffic and parking has become problematic. We have received many complaints from families, neighbors and local area businesses. We would like to remind you that the parking lot is ONLY accessible during dismissal for individuals with an accessibility placard and employees. Double parking in the lot or blocking parking spaces in prohibited. This is delaying the buses as they are unable to access the lot. In addition, it is creating a safety risk for students and families that are walking through the lot. We recognize that it presents a bit of a inconvenience when you have to walk a distance, yet, this is our reality as our facility and lot limits us.
For families who are parking on the side roads, please be mindful of the Framingham parking regulations which state that during odd years, parking is limited to the odd numbered side of the street. In addition, we ask that cars do not block driveways or use driveways to turn around.
Thank you for your understanding in supporting our community to ensure the safety and consideration for all involved.
Best,
Marybeth O'Brien
Monday, January 23, 2023
Dear Families,
The wintery weather seems to be coming in sporadically. With this comes the need to prepare for delays due to traffic, we ask that you plan accordingly in hopes that students arrive to school as close to the start of school as possible.
We have officially transitioned to Breakfast in the Classroom. Students who choose to eat breakfast bring their breakfast right to class to enjoy with their classmates. We have already noticed the way in which this has supported a swift transition to the start of the school day as well as furthering our goals of providing engaging morning meeting sessions where all children participate in these important community building practices.
Report Cards: Report cards will be published on Friday, January 17th. You may access your child's report card through their Aspen x2 account. In order to access the report card, you will need your child's LASID number, as this is key to be able to login to Aspen X2, our Student Information System. To better understand the standards based report card, you may access the Parent Guides here.
Attention Grade 5 Families: A message from the yearbook coordinator: Our 5th grade yearbook coordinator, Dina Goncalves, is looking for photos of current fifth graders participating in school activities and events, as well as their kindergarten & 5th grade photo, and any class photos from any of the class of 2030 school years. It is very helpful if you can name your files with your child's name and activity. These photos can be emailed directly to her at dinac418@gmail.com.
Safety & Parking: Please do not double park in the parking lot during dismissal. Once again, we apologize for the limited parking, if there is not a parking spot, please refrain from parking and remaining idle in the lot.
We recognize that mornings are incredibly busy as students are dropped off to school and families have other obligations following drop-ff. With that said, it is incredibly important that the morning valet drop-off run as safe and smoothly as possible. Please follow the following procedure:
Remain in your vehicle
Hemenway staff will assist your child exiting the vehicle.
Whenever possible, have children exit on the driver's side of the vehicle.
Wait until the front car exits before you exit. It is critical that the line exit in order.
Please do not pass on the right in the valet drop off.
Allow the staff traffic director to support the safety and crossing off all persons and vehicles.
Parking: Hemenway community that Bacon Rd is a residential neighborhood and parking is only permitted on alternating sides of the street. Even years, parking is permitted on the even side of the street, and Odd years the odd side of the street. January 2023, limits parking to the side of the street with the odd numbered houses.

Lost and Found: Please take a look at the materials and belongings that are in the front foyer of the school. Many items have been misplaced over the course of the fall and anything not claimed before Friday will be donated. Thank you!
Miss O'Brien and Mrs. Napierski
Scholastic Book Fair!
Dear Parents and Families:
Get ready! The Scholastic Book Fair is coming our way (YAY!). Choosing their own books empowers
kids and inspires them to become Bolder, Prouder, and Stronger Readers. AND—as always—every
book they buy earns rewards for our school.
Here's what you need to know about the Fair, which will take place from Feb. 7-Feb. 15 at
Hemenway in Room 8.
This year, say goodbye to cash and hello to eWallet—your child's digital payment account. Before
the Fair, set up eWallet for worry-free, cash-free purchases. Anyone can contribute! Share each
child's eWallet so friends and family can add funds and give your kids more books to enjoy.
If you can't make it to the Fair, then shop at our school's Online Book Fair. All orders ship directly
to your home, and shipping is free for book orders over $25. Your online orders will also benefit our
school.
Visit our Book Fair homepage to learn more and get started with eWallet and online shopping:
https://www.scholastic.com/bf/hemenwayelementary
If you're available to lend a hand at this upcoming event, please sign-up to volunteer:
https://www.signupgenius.com/go/20F0B4FA5A62BA0FE3-hemenway35
For students, this is one of the most anticipated events of the school year—and as a volunteer, you'll
have the chance to experience the Bookjoy firsthand!
The countdown to more Bookjoy is on! Catch you at the Fair!
Happy reading,
MIss O'Brien & Mrs. Napierski
WIDA ACCESS Testing Continues this week!
WIDA ACCESS Testing: Each January, schools across the country participate in annual testing. This testing is known as WIDA ACCESS for ELLs. Any student receiving English Language Services in grades K-5 is administered this test to determine their growth and their pathway towards proficiency with the English Language. These assessments provide us with important data regarding the performance of our students and our school. Your child will be tested in the areas of reading, writing, listening, and speaking. These tests are computer-based and will be administered using the student chromebooks.
It is our goal to ensure that all students feel prepared and confident when approaching the assessment. We ask that students take this assessment very seriously so they can show all that they have learned. We ask that they show their thinking by working through difficult text and problems to demonstrate a growth mindset. You can help at home by ensuring that your child:
Gets a good night's sleep and plenty of rest the night before each testing session

.

Arrives

at school on time so they may enjoy breakfast in the classroom with their peers.

Comes to school with a positive "I can" attitude (a word of praise from parents is always

a great way

to begin the day)
Your partnership is very important to us. Please call us with any questions or concerns.
Cold Weather & Recess
We will be going out for recess as often as possible! Students must be properly dressed in winter coats, hats and gloves. On days that there is snow on the ground (and in instances where it has not completely melted) students must have on snow pants and boots in order to go in the snow. You may send your student into school with these items on a daily basis, or you may keep a set in school if you have spare pairs.
Students who are not properly dressed will still be going outside, but they will have to stand in areas that are not covered in snow or puddles.
Please ensure that each morning when your student leaves the house they are dressed properly for the day's weather. If you need any assistance with winter clothing please contact your student's classroom teacher.
Attendance and Reporting your child absent:
Absence line: 508-626-9149

Call between 4:00 P. M. and 8:30 A.M. if your child is to be absent OR tardy.
Late students must report directly to the office upon arrival.
Dismissing a Student Early
A written request from a parent is necessary for ANY dismissal changes. Requests should be emailed to the classroom teacher and tlambert@framingham.k12.ma.us or brought into the school office before the start of the school day. No requests will be taken after 2:30pm unless it is an emergency. No student will be dismissed based on a telephone request.
Stay Hydrated
It is very important to drink plenty of water and stay hydrated throughout the day. All of our classrooms have water bottle fill stations. Please send your child to school with a water bottle, so they are able to fill their bottles and stay hydrated. If you are unable to provide a water bottle, please contact your child's teacher, and the office will provide a water bottle for your child.
Dear Families,
The character trait of the month for January is "Kindness". We have defined kindness as being nice and considerate of others. This month students will participate in morning meetings, focused read-alouds, and social-emotional learning blocks in their classrooms where they will identify what kindness is. Students will have opportunities to consider how it makes them feel to be treated with kindness and how they are positively affected by their own expressions of kindness to others. They will participate in acts of kindness with peers, family and the community at large. Families are invited to participate in engaging in acts of kindness with their children at home. Through experiencing direct acts of kindness at home and at school, children will learn that it is truly rewarding to show kindness to others without expecting anything in return.
Character Trait of the Month: Kindness
Learning and Life Competency Skill Sets

Self Awareness:
I know myself.
I am aware of skills, behaviors, and attitudes that help me.
Self Management:
I identify, express, and manage emotions.
I exhibit self-regulation.
I demonstrate perseverance and resilience.
Social Efficacy:
I communicate and problem solve effectively.
I demonstrate empathy and respect.
I foster healthy relationships.
I am assertive and I self-advocate.
I cooperate and participate.
I demonstrate civic responsibility.
Academic Efficacy:
I invest in quality work.
I organize to learn and study.
I set goals and self-assess.
Here are some conversation starters that we are working on in class
Discuss a time someone did something kind for you.
What does kindness look and sound like in a classroom?
How can being kind to others make yourself feel better?
What kind choices can adults make?
What kind choices can kids make?
What ways can we improve our kindness to each other in the classroom?
Parent Teacher Organization:
The mission of the PTO is to enhance and support the educational experience at Hemenway for all students, to develop a closer connection between school and home by encouraging caregiver involvement, and to improve the community environment at Hemenway through volunteer and financial support. Sign up for the PTO newsletter to learn more about the happenings, volunteer opportunities and more: https://hemenwaypto.membershiptoolkit.com/create_account
The PTO meets monthly to plan events, discuss PTO business, and work to achieve its mission. Join a meeting. Meetings are held on the 2nd Wednesday of each month from 7:00-8:00 pm at the Hemenway Cafe.
Wednesday, September 14th: 7:00 pm - 8:00 pm
Wednesday, October 12th: 7:00 pm - 8:00 pm
Wednesday, November 9th: 7:00 pm - 8:00 pm
Wednesday, December 14th: 7:00 pm - 8:00 pm
Wednesday, January 11th: 7:00 pm - 8:00 pm
Wednesday, February 8th: 7:00 pm - 8:00 pm
Wednesday, March 8th: 7:00 pm - 8:00 pm
Wednesday, April 12th: 7:00 pm - 8:00 pm
Wednesday, May 10th: 7:00 pm - 8:00 pm
Wednesday, June 14th: 7:00 pm - 8:00 pm
Marybeth O'Brien
Marybeth is using Smore to create beautiful newsletters