Bekins -- Cisneroz Team News
April Clean Eating Challenge Bootcamps
We have two more Clean Eating Bootcamps to push for this month: April 18 and May 2!
The facebook page for each group will open the Monday before the start date. It is extremely important to get your orders in no later than the Wednesday before the start date. Ideally, you should have your push for the group two weeks before it opens and get your kits ordered that week.
For example using the April 18 start (May 2 start in parentheses):
1) Post about the challenge on Facebook during the week of April 4 (NOW!) (April 18) and start collecting orders. If you order past April 12 (26), be aware that the client may not get their kit on time depending on where they are located. We can squeeze local SoCal people in as late as Wednesday, but still they get their kits late occasionally.
2) Add your clients to the Facebook group on April 11 (25).
3) Check-in with them the week before the group starts to make sure they are prepared to start.
**NOTE: You must tag your sponsor in the Facebook "Do Something" page thread regarding each challenge in order to be added.
APRIL "One Ask a Day" BUSINESS BUILDING CHALLENGE
We know you are all anxious to build your businesses, and we are here to help you get going with an incentive challenge! At the last meeting, we gave you a blank April calendar. If you were not able to attend the meeting, ask your sponsor to email you a calendar. The challenge is to FILL the calendar with 30 asks. That breaks down to one ask a day. You need to:
1) Use the calendar to track the names of people you asked and the date you asked them.
2) You MUST also write down what you asked them (i.e. sample a product, buy a product, join a clean eating challenge, take a look at the business, join your team etc.)
3) The goal is to help you fill your calendar with income producing activity!!! If you have multiple asks on one day, that is fine, as long as you have 30 total.
4) Bring your completed calendar to our May meeting (or email a copy to your sponsor if you live out of state) and you will be entered into a drawing for $100 cash!!! This incentive is JUST for our team. So your odds of winning are good! :)
Let's get out there and make April AMAZING!
MAY TEAM MEETING
Sunday, May 1st, 6:30-8pm
Soko's House
Be sure to join us for our monthly team meeting!
We know we are going to have so many qualifications and promotions to celebrate this month and we can't wait!!!
We will be starting our meeting promptly at 6:45 and ending no later than 8:00. We want to be really respectful of everyone's time with their families, which is why we will be starting right on time. Please arrive on time so that you don't miss out!
March Recognition
IN QUALIFICATION FOR DISTRICT MANAGER-- ($6000 over 1-2 months or $7500 over 3)
Alex Lima (Shelley Bateman), CA

Carrie Dives (Trista Snow), CA

Kerry Cisneroz (Soko Cisneroz), CA
Melanie Cisneroz (Soko Cisneroz), CA
Melinda Brower (Soko Cisneroz), CA

Nicole Bontempo (Denise Bar), CA
Noriko Espinoza (Shelley Bateman), CA
Sean Delgado (Jennifer Bekins), CA

Sharon Naimo (Denise Bar), CA
Rocky Capeci (Trista Snow), CA
IN QUALIFICATION FOR AREA MANAGER-- ($24,000 over 2 months or $30,000 over 3)
Denise Bar (Jayne Riley), CA
IN QUALIFICATION FOR REGIONAL VICE-PRESIDENT-- ($96,000 over 2 months or $120,000 over 3)
Jennifer Bekins (Jean Forrest), CA
1/2 WAY TO REGION-- ($20,000 +)
Soko Cisneroz
District Bonus Earners-- ($200)
Denise Bar (Jayne Riley), CA

Soko Cisneroz (Jennifer Bekins), CA
Shelley Bateman (Jennifer Bekins), CA

Trista Snow (Jennifer Bekins), CA
Area Bonus Earners-- ($400)
Jennifer Bekins (Jean Forrest), CA
April Goals--Amazing Training from Sara Davenport on Growing Strong This Month!
You guys were on fire in March!!! Let's keep that momentum going in April! So many of you are able to promote and/or bonus this month if you keep getting out there and sharing. If you are confused or unclear as to how to create a goal for yourself, get together with your sponsor! We are here to help!
Listen to Sara's training and go get those promotions and bonuses!!!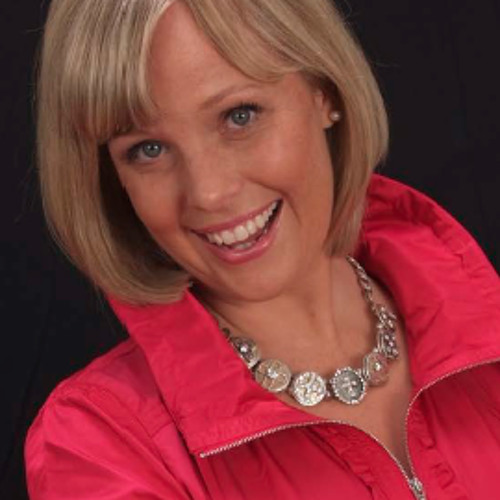 Sky Nation Training Calls
The 30 Asks Program( and F.O.R.M.) with ENVP Sara Davenport by Sky Nation Training Calls