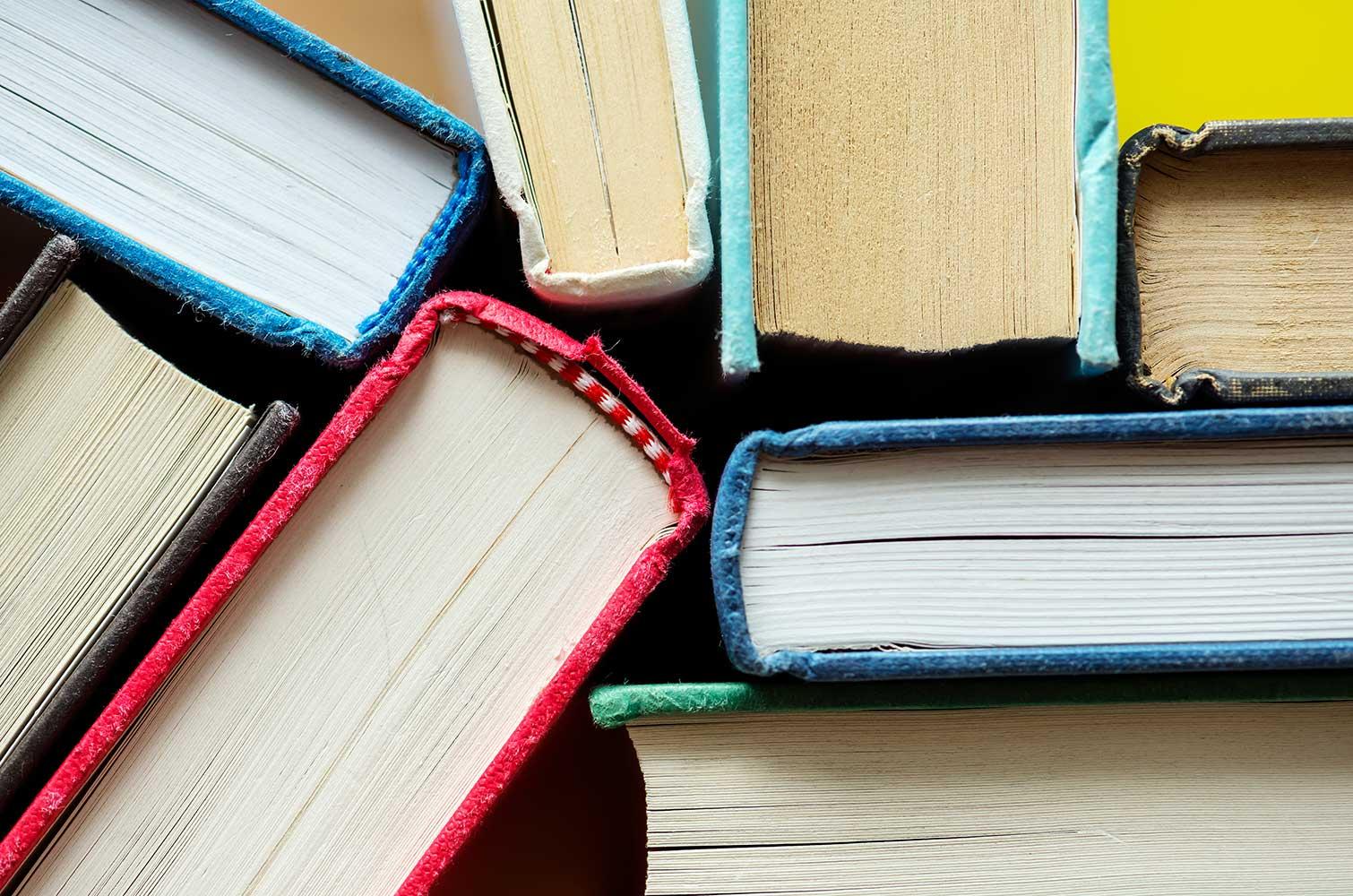 Pathways to Excellence
March 7th, 2022
Admin Appreciation 2022-23
Inverness Elementary Hosts Alabama Science of Reading Spotlight Visit
Educators from four school districts and the Alabama Reading Initiative visited Inverness Elementary School on October 24 to see instructional practices that led to Shelby County Schools being named a Science of Reading Spotlight District by the Alabama Department of Education this year.

The Alabama Science of Reading Spotlight distinction was awarded to schools and school districts for demonstrating a strong commitment to foundational literacy for students in early elementary grades. Shelby County Schools and Cullman City Schools were the only two districts recognized by the Alabama State Department of Education with this distinction. The ALSDE also recognized 12 individual schools from across the state. Shelby County Schools was specifically spotlighted for having district leaders who have created structures that prioritize professional learning in the science of reading and foster the principal-coach partnership.
As part of the recognition, the award-winning schools and school districts are asked to host visits to share their best practices. Inverness Elementary hosted Talladega City Schools, Calhoun County Schools, Chilton County Schools, and Pike Road City Schools. Jodie Lawley, the Regional Literacy Leadership Specialist for Region 7 with the Alabama Reading Initiative helped coordinate the visit and participated in the presentation.
Lawley shared with attendees that The Science of Reading Spotlight recognizes districts and schools that are implementing steps to improve reading proficiency in kindergarten through third grade and ensure students read at or above grade level by the end of third grade, as outlined by the Alabama Literacy Act. The Science of Reading Spotlight (SoRS) schools were also recognized for prioritizing that K-3 faculty participated in Science of Reading training, such as Language Essentials for Teachers of Reading and Spelling (LETRS), and for showing student progress in reading achievement as evidenced by third-grade reading outcome data between 2019 and 2022.
Amanda Hamm, principal at Inverness Elementary, shared the school's demographics with the group and how the diversity of her student population, which includes students who speak 22 different languages, impacts how teachers approach teaching literacy. She also shared that the entire IES faculty is going through LETRS training, with a large majority of her teachers having mostly completed it. In Shelby County, all elementary K-5 teachers, special education teachers, gifted resource teachers, and English Language teachers are going through LETRS training. Administrators went through the LETRS training for administrators last year.
The participants rotated through three classrooms as part of their visit. The classrooms included Mrs. Jackie Degan's first-grade class, Mrs. Mauri Crisler's second-grade class, and Mrs. Lacie Free's third-grade class. Following the visits, participants came back together to debrief and discuss their observations.
The group shared they noticed that students had lots of opportunities to respond, both during small group and whole group lessons. They also noted that there were multi-sensory methods being used to teach phonemic awareness, sight words, and vocabulary. Small group work was also purposeful and included the student's learning targets.

Dr. Lynn Carroll, Deputy Superintendent and Assistant Superintendent of Instruction, noted that she was pleased to see the integration of other subjects, such as science and social studies, being incorporated into the English Language Arts (ELA lessons).
David Butts Named Principal of New Direction
David Butts will serve as the principal for New Direction after being approved by the Shelby County Board of Education at the October 20 board meeting. Mr. Butts has over 22 years of experience in public education and currently serves as the assistant principal at Helena High School. Mr. Butts earned a Bachelor's degree in Physical Education from Faulkner University and a Master's Degree in Educational Leadership and Administration from the University of West Alabama.
Calera Middle and Vincent Middle Add We Build It Better Curriculum
Students at Calera Middle and Vincent Middle are learning skills to design and create innovative solutions to real-world industry-based challenges through a new program called We Build It Better.
We Build It Better is an all-inclusive, industry-designed, educator-developed, curricular experience that engages middle school students in a work-like STEAM environment. The program incorporates engineering, manufacturing, computer science, math, science, and English Language Arts into a curriculum that takes into account the needs of students, teachers, and industries looking for skilled workers.
The program was developed by Flight Works Alabama, a nonprofit organization that operates an interactive exhibition and education center located in Mobile. Sponsors of the program include the state of Alabama, Airbus, the Alabama Power Foundation, Snap-on, Mott MacDonald, and Amazon Web Services (AWS).
We Built It Better provides intensive professional development for teachers who are implementing the program in their classrooms. The teachers go over each of the seven kits and consumable materials that come with the program. In addition to professional development, the teachers also receive instructor manuals, presentations, and student assessments. Alison Fleming is teaching the course to 36 students at Vincent Middle, while Patrice Marby and Christopher Orvet are teaching it to a combined 92 students at Calera Middle.
Fleming said she likes that the kits contain hands-on activities and are applicable to real-world situations.
"But I also love that it includes several disciplines," she added. "It isn't just STEM but it is also literacy and history."
The first kit the two schools recently completed is entitled Invent and Innovate, which included activities on workplace safety, designing a talking avatar, and building a model of the Wright Brothers airplane. They are currently working on the second kit entitled Precision and Accuracy in Manufacturing, where they are learning about time management, understanding quality assurance and control, and terrific tool design where they will invent a new measuring tool. The other four kits will explore Design and Fabrication; Tools, Fasteners, and Assembly; Electrical and Fiber Optics; Circuits, Sensors, and Coding; and a second unit on Invent and Innovate.
Julie Godfrey, Supervisor of Career and Technical Education, said she is excited about the new program being added in Shelby County. The program is an extension of Career Technical Education but is being offered as a science elective at the schools.
Godfrey said in addition to the kits that were included in the We Build it Better program, Shelby County Schools contracted with its health science teachers to develop a health science component to prepare students for careers in the medical field which are prevalent in the Birmingham area.
"I love that this program has a career exploration component and that it is exposing students to things they never would have known about," Godfrey said.
Cameron Johnson, an eighth-grade student at Vincent Middle, said she can already make connections to what she is learning being applicable to either of the two careers she is currently considering – criminology or veterinary medicine.
"We are currently learning how to measure with tools that I had never seen or even heard of, like a caliper," Johnson said. "If I end up going into criminology, I know that measurements will be important at crime scenes."
The tools that Johnson referenced are part of a Snap-on tool cart that is fully loaded with industry-grade tools and materials the students need to complete the lessons in the kits. Tools in the cart include dial calipers, tape measures, steel rulers, a 3D printer and filament, pop rivet guns, power drill, microcomputers, sensors, multimeters, bolt gauges, fiber optic cables, motors, and a first aid kit.

The program also provides digital notebooks for the students that are used to record important aspects of what they are learning in each lesson. According to Oravet, his students at Calera Middle have the notebooks pulled up every lesson and use them to "clock in" to complete the class starting question and at the end to "clock out" – simulating a work environment.
During lessons, they use the notebook to complete activities such as graphic organizers and activities from the lesson. The notebook also has student-centered instructions for all of the hands-on activities.
"On my TV I have the teacher presentation pulled up, and it gives them signals when to look in their notebook or complete something in their digital notebook," said Oravet. "From a teacher's perspective, it is an amazing tool. It has everything they need to participate in the lessons in one neat, easy-to-understand package. They use their journals to review for tests and as an instruction manual during activities."
Shelia Jett Honored as Middle School Physical Education Teacher of the Year
Congratulations to Montevallo Middle School Teacher, Shelia Jett, who was recently named Middle School Physical Education Teacher of the Year by the Alabama State Association for Health, Physical Education, Recreation, and Dance (ASAHPERD).
Season 2 of "ONE on ONE With Dr. Brooks" Highlighting Shelby County Students
Dr. Lewis Brooks recently launched the second season of the "ONE on ONE With Dr. Brooks" video podcast. To date, a total of three episodes have aired featuring elementary students from Mt Laurel and Wilsonville Elementary schools and high school students from Helena High School.
Season 1 of the video podcast aired at the end of the 2021-2022 school year and focused on seniors from each of the seven Shelby County high schools. This year, Dr. Brooks wanted to expand the focus to highlight students from all grade levels.
Dr. Brooks said the intent behind the podcast is really two-fold. One is to highlight students from schools across the district and the other is to intentionally build relationships with students. So far, he has interviewed students with whom he had existing relationships as well as students he had not previously met.
"I want to showcase our students to the greater community," Dr. Brooks said. "So many times we get focused on what is going on just in our neighborhoods or communities and we don't always get to see or hear about students and the great things happening across the entire district."
"In building relationships with our students, I think it is important that they have an opportunity to trust and know who is leading their school district," Dr. Brooks added.
Click on the links below to watch the first three episodes of Season 2. To watch the 10 episodes of Season 1, visit Shelby AL Schools Media on YouTube at the following link: https://www.youtube.com/channel/UCRJTraRoqgzDA9yxHrlG89g/videos
ONE on ONE with Dr. Brooks - Season 02 Ep01
ONE on ONE with Dr. Brooks - Season 02 Ep 02
ONE on ONE with Dr. Brooks - Season 02 Ep 03
The Shelby Cares initiative supports the mental wellbeing of our students and staff.
October is here and we are quickly approaching the hustle and bustle of the holiday season. If the last couple of years have taught us anything, it's that life can feel out of control. And the truth is, we've never been able to control everything.

The Trick is to control what you can control and the Treat is to let go of the rest....
That's how you build resilience and start making positive changes no matter what is happening around you.