EF Educational Tours | The Madrid Experience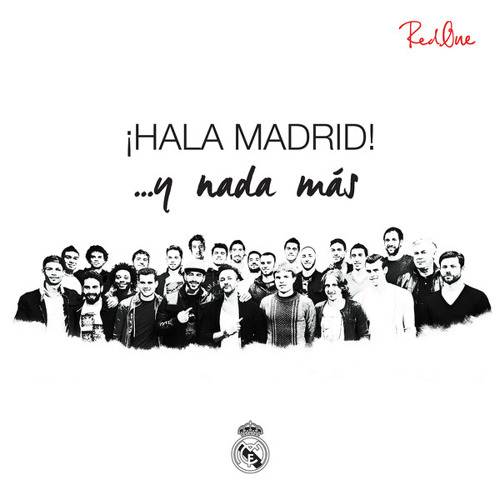 87Petite
01 Hala Madrid ...y Nada Más (feat. RedOne) by 87Petite
Some 5 activities to do while visiting Madrid,Spain.....
1.
The Estadio Santiago Bernabéu
, located north of central Madrid, is the city's main football (or soccer) stadium and the domain of the popular team Real Madrid. Football is an integral part of city life, and the stadium's sheer size is example of this (capacity is 70,000-plus). Although you can take tours, many say the best way to experience this stadium is to cheer Real Madrid on at a game. Most Yahoo! Travel and TripAdvisor users — both football fanatics and those not so passionate about it — seemed to enjoy their experience at the stadium. You can find it off the Santiago Bernabeu metro stop.
Nearby Things
2. La Fuente de Cibeles, or the Cybeles Fountain, is centered in a square by the same name. Commissioned by King Carlos III, the majestic fountain depicts the goddess Cibeles riding a lion-led carriage. A number of important buildings surround the fountain, making it a good place to snap some pictures. And if you're a football fan, you might want to wander over to the fountain after a Real Madrid victory; it's a favorite hangout of local fans.
3. la puerta de sol The true center of Madrid,Puerta del Sol fills with spurting fountains, shops, restaurants and people. Multiple Yahoo! Travel users report that this is not the place for relaxation (nor is it a good place for vacationers looking to book a peaceful hotel) but it is the place to taste some of Madrid's vibrancy. And if you're visiting over the New Year, you'll find Puerta del Sol is Spain's Times Square. Step off the Sol metro stop, and you'll be right in the thick of things
4. Mercado san miguel,This market right outside of Plaza Mayor is one of recent travelers' favorite things to do in Spain. Visitors can purchase some wine and ready-to-eat tapas for a picnic, or they can pick up some ingredients for dinner later. Either way, the travelers say the Mercado San Miguel is a must-do. Recent visitors enjoyed the variety of delicious foods, and they also gave it high marks for its non-touristy feel, saying it was a good way to mix with the locals.
5. Plaza Mayor This square, located in the heart of Madrid, is more a must-experience attraction than a must-see one. Ringed with cafés and bars, the Plaza Mayor practically begs tourist to take a seat, order a coffee or glass of wine (depending on the time of day) and people-watch. The square starts getting busy about 2 p.m. and will grow increasingly busy as night falls.