Journal Therapy & Neuroscience
Writing the Wave
Friday & Saturday, November 8 & 9
FACULTY: Kathleen Adams & Deborah Ross
Neuroscience is now confirming what evidence-based research has shown for nearly 30 years: Expressive writing has positive effects on health, mood, and behavior.
Most mental health professionals agree that writing down thoughts and feelings can be a helpful adjunct to therapy. Many advocate that their clients keep journals.
However, very few clinicians have learned the theory, techniques, skills and strategies that transform the everyday journal into a powerful therapeutic tool. And even fewer have up-to-the-minute knowledge about the powerful interaction between therapeutic writing and the new, emerging brain science
For full Summit program and registration, visit www.expressivetherapiessummit.com
All the Arts Therapies in One Event - Nov 7-10
Friday, Nov. 8th, 9:30am
66 W 12th St
New York, NY
In this two-day intensive, a pioneer in journal therapy and a graduate of the Mindsight Institute offer the theory and practice of journal therapy and neuroscience. Participants will leave with a toolbox of techniques, strategies, and experiences that can be easily implemented with clients (and for therapist self-care) to "write the (brain) wave" to healing, growth and change.
This workshop focuses on both theory and practice. Come ready to write (laptops and tablets are welcome). Sharing is optional. No prior journal experience needed.
What you will learn:
· Why even five minutes of writing can bring about powerful shifts in perception
· How the brain is like Velcro for negative experiences and Teflon for positive ones
· The toolbox of writing techniques that add interest, variety, and targeted results

· How writing can enhance outcomes for other forms of therapy
· Three essential functions that make therapeutic writing accessible to nearly everyone

Kay Adams Talks About Her New Training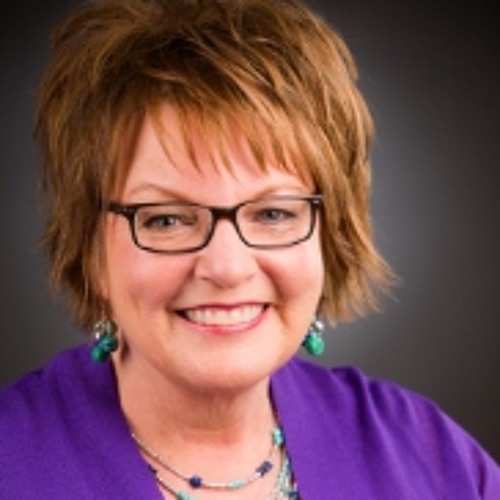 KAdamsLPC
Kathleen Adams - Journal Therapy by KAdamsLPC
Kathleen (Kay) Adams, LPC • Deborah Ross, LPC
Kathleen (Kay) Adams, LPC, is founder/director of the Center for Journal Therapy and its online professional training division, the Therapeutic Writing Institute. Kay is the author of nine books on journal writing for personal growth and in clinical practice, including the best-selling Journal to the Self and the recently released Expressive Writing: Foundations of Practice. She is known globally for her visionary leadership in standards-based practice of journal therapy. In an internet poll, Kay was listed (with Anaïs Nin and Anne Frank) as one of the 20th century's three top influencers in personal writing.
Deborah Ross, LPC, has had an active psychotherapy practice in Northern Virginia for twenty years, focusing on both individual and couples counseling. She studied neuroscience at the Mindsight Institute with Dr. Dan Siegel and applied her findings to a therapeutic writing curriculum, Your Brain on Ink. An avid journaler, she recognizes the healing power of expressive writing and believes that this practice can change the way our brains work so that we experience a deeper sense of well-being and greater resilience. Deborah is certified as an instructor in the Journal to the Self program through the Center for Journal Therapy and offers journaling instruction through workshops and private consultation.
Expressive Therapies Summit 2013 Promo
Sponsored by Expressive Media
Co-sponsored by the New School - Creative Arts Therapy Department