How To Do The Cup Song
By Kassandra Siquieros
How to do the Cup Song
First, you need to have the rim of the cup placed flat on a table. So the bottom of it can be facing you.
The first few steps of the cup song is really easy. You will need to clap twice.
Thirdly, you need to tap on the top (bottom) of the cup three times, making sure that you switch hands after each tap. Start with your right hand, then left, and then right.
Fourth, you will need to clap only once.
Next, you will have to lift the cup with your right hand, but make sure that you turn your hand to the left and be able to grab the cup.
Then you swiftly move it for the rim of the cup to face your left hand. You clap the rim of the cup to your left hand.
Then you clap the bottom side of the cup to the table. Then you switch the cup to your other hand and clap your right hand on the table then place the bottom of the cup down on the table.
Lyrics To Cup Song
I got my ticket for the long way run
Two bottle of whiskey for the way
And I sure would like some sweet company
And I'm leaving tomorrow, what'dya say

When I'm gone (2x)
You're gonna miss me when I'm gone

You're gonna miss me by my hair
You're gonna miss me everywhere, oh
You're gonna miss me when I'm gone

I got my ticket for the long way run
The one with the prettiest of views
It's got mountains
It's got river's
It's got sights to give you shivers
But it sure would be prettier with you

When I'm gone (2x)
You're gonna miss me when I'm gone

You're gonna miss me by my walk
You're gonna miss me by my talk, oh
You're gonna miss me when I'm gone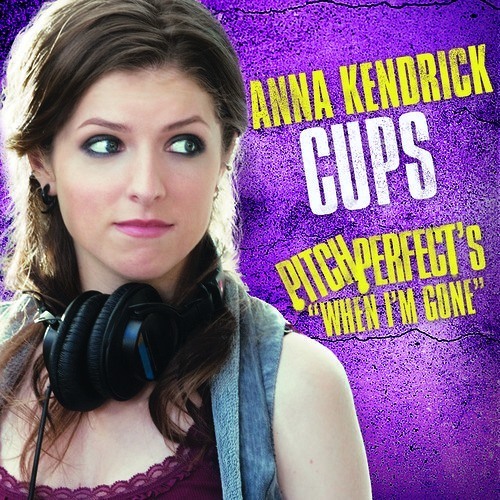 rnbeats
When I'm Gone (Cups) - Anna Kendrick by rnbeats
Cups (Pitch Perfect's "When I'm Gone") (Director's Cut)