THANK YOU!
We had such a wonderful time celebrating with each and every one of you! We are so excited to finally be "husband and wife," and are enjoying every second of it!
Our Wedding
Saturday, March 8th, 5:30pm
Lillian Farms Country Estates 12570 FM 1155 E. Washington, TX 77880
Ceremony & reception will be held at the same location. Business/Dressy Casual attire. It should be fairly warm, but there is a significant chance of rain. If it does rain, the ceremony will be moved indoors. Ceremony will start promptly at 5:30 pm. Send-off at 10:30 pm.
Accommodations
Lillian Farms is a bed & breakfast, and there are also individual cabins available on the property. Check out the website,
www.lillianfarms.com
to reserve a room only steps away from our wedding. There are also MANY more equally nice bed & breakfasts in the Washington/Chappell Hill/Brenham area to choose from.
For those with children, there are two hotels in nearby Navasota, Texas. Check out Best Western or Comfort Inn & Suites to book online. Navasota is about a 20 minute drive from the wedding venue, and a 30 minute drive to the heart of Aggieland. Brenham, Texas is also about a 20 minute drive from the wedding venue, and they have a slightly larger selection of hotels to choose from (such as Holiday Inn Express Hotel & Suites).
Wedding Registry
We are registered at Bed Bath and Beyond; you can shop in store or view our wedding registry online using this link.
For those of you who don't mind online shopping, we also have an online wedding registry at http://www.myregistry.com/public/stephandryansayido for the few important items that aren't available at Bed Bath & Beyond.
Friends & Family Message Line
Our DJ provides an awesome service where ALL of our family and friends can call a toll free number to record a minute long message that will be played for us during the wedding reception (& we get to keep a copy). Please take advantage of this and leave us a message of congratulations/marriage advice/fond memories! This service is especially amazing for those of you who are unable to attend the wedding, but still want to be a part of our big day.
Key things to remember:
Include our names and wedding date at the beginning of your recording (Stephanie & Ryan, March 8, 2014).
Don't tell us what you said in your message, the surprise is part of what makes it special!

Be aware of background noises (dogs barking, children playing, TV, etc). If you are not in a quiet place, it may be better to call back when you can be.

Speak clearly and as if you were speaking directly to us. Our DJ will remove any unnecessary "uhms" or "ands," so don't worry if you use them. It is best to speak in phrases and take your time during the minute you are provided.

Don't forget to mention the "firsts," recalling fond memories and funny or special times together.

Now that you're ready, here is the number:
1-888-535-1247
Wedding Party app
Download the Wedding Party app (iPhone/Android) and enter our wedding name:
steph+ryansayido
. You can also view the online version
here
.
This app lets you take and upload pictures from our wedding events to share with all of our guests in real-time (replacing the disposable cameras). Please be respectful and do not get in our professional photographer's shots though!
How we met
We had history class together freshman year, but didn't officially meet until the next year in Mr. Tollett's Chemistry class. Stephanie switched her school schedule from 3rd period to 7th period Chemistry, and Ryan was the first classmate to introduce himself. It went something like, "What's your name?" "Stephanie." "Hi Stephanie. Do you drink?" "No." "Do you smoke?" "No." "Do you do drugs?" "No." "Oh, okay. High five!" Clearly she had "SUPER SHY" stamped on her forehead. Needless to say, this wasn't really a turn on, (more so freaked Stephanie out), but Ryan grew on her over the school year. By springtime we had become good friends, and talked on instant messenger constantly. About the same time, Stephanie began dating Ryan's lab partner and Ryan started dating a freshman. We continued our friendship and confided in each other for dating advice when needed (which was entirely too often). When we were both single again, Stephanie did everything within her power to get Ryan to go on a date with her. Eventually her efforts paid off and we began dating as summer of 2006 began. Despite being separated by 100 miles the last few years of high school, we are proud to say we have never broken up, not even for a second.
The proposal
Fast-forward 7 years to June 28, 2013. Ryan & Stephanie went to 7F Lodge to celebrate their seventh anniversary, and had a romantic evening strolling around the property and playing board games in their cabin. The next morning Ryan woke Stephanie up entirely too early. While she was still half asleep, Ryan kissed Stephanie and told her to close her eyes while he put the ring on her finger. Since he didn't say anything, Stephanie thought he was joking! Ryan asked, "Well, are you going to give me an answer?" to which she responded, "You haven't asked me a question yet!" Finally, she heard those magic words and nodded with a smile. :)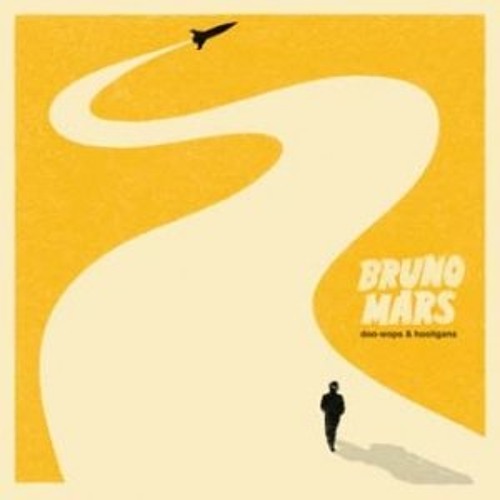 ourlifetrakz
Marry You - Bruno Mars by ourlifetrakz
Contact Us
You can reach the bride & groom at the following email address or phone number. You can also leave us a Facebook comment below (keep in mind everyone who visits this site will be able to see your comment).