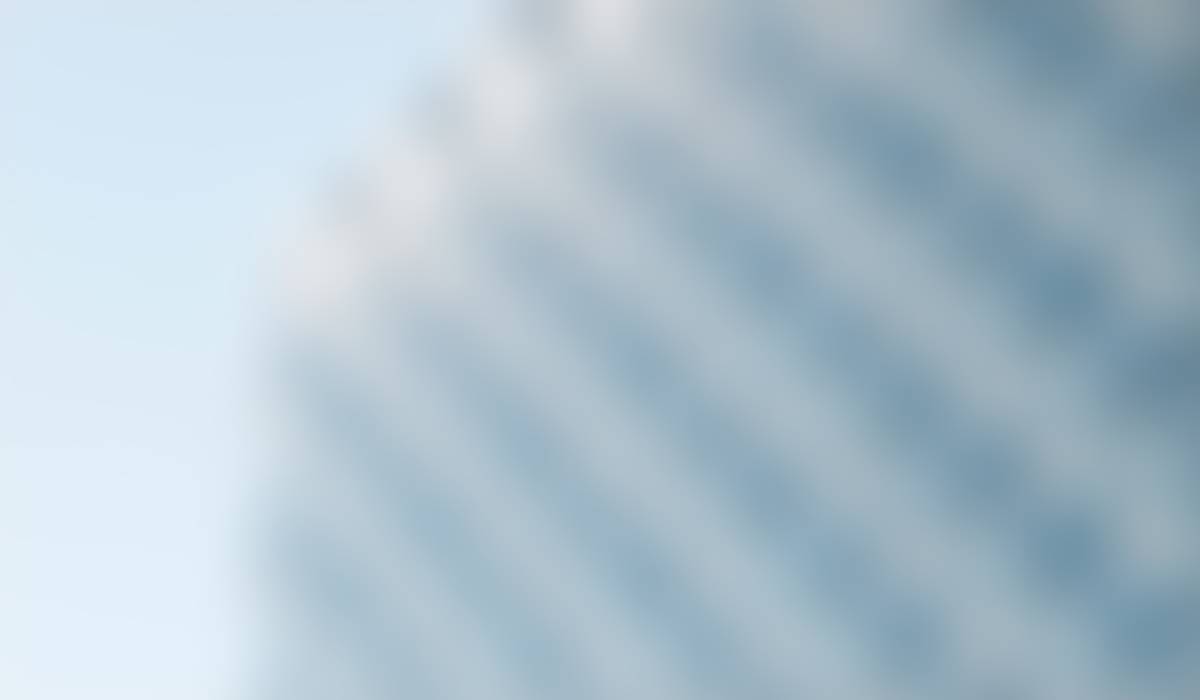 School Board Update
February 2022
EMC-I 2021-2023 Contract Approved
New Contract for C-I Schools Teachers
On Tuesday, the Cambridge-Isanti Schools teachers voted to approve a new contract for the 2021-2022 and 2022-2023 school years. At Thursday evening's regular School Board meeting, the Cambridge-Isanti School Board also voted to approve the agreement.
"As a School Board, we value our teachers and staff tremendously," Board Chair Tim Hitchings said. "We want to do everything we can to improve compensation while maintaining our duty to be responsible fiscal stewards of the total budget. Our referendum will allow us to increase compensation this year, and we believe that the proposed increase will make us competitive while fulfilling our referendum promises."
Leading up to the November 2021 referendum, the School Board had made three main promises to the community. Funding would be used:
To hire more teachers to lower class sizes.

To retain our outstanding teachers and staff.

To enhance career-technical education and college readiness.
EMC-I Lead Negotiator, Justin Kennedy stated, "This settlement has taken the first steps toward making our master agreement competitive within our comparable districts. We hope to make further progress towards this goal by addressing state funding inequities that limit our district. Considering the many language changes that we agreed upon, the contract has been updated and reflects the many changes in education that have occurred over the past several years. We look forward to partnering with the school board and community as we work to address inequalities in the State's funding formula for education."
Under the new contract, every teacher will see a moderate increase in pay (1.4% for the current year and 2% for the 2022-2023 school year), and the starting salaries for teachers will increase to $42,708. The settlement includes granting steps and lanes, as well as improvement to benefits which will amount to a 3.15% total package increase for the current school year (with retroactive pay due before June 30) and a 4.05% total package increase for the 2022-2023 school year. This settlement provides both a fair contract and reflects responsible financial stewardship. The current contract period relies on the state legislature-approved funding for the biennium and the local operating referendum approved by voters in November 2021.
The 2021 Omnibus Education Bill included a 2.45% education formula funding increase for the 2021-2022 school year and a 2% education formula funding increase for the 2022-2023 school year. Both rates are well below the rate of inflation. State funding increases have not kept pace with inflation for more than a decade. The District's local operating referendum is needed to fill the gap left from inadequate state funding.

According to the Minnesota Department of Economic Development, average wages across all industries in Minnesota increased by more than 6% in 2021.
Other provisions within the contract will increase non-instructional work time for teachers by two days; increase compensation for covering a class during prep-time; provide $500 per credit tuition reimbursement for teachers to pursue College in the Schools Credentials and/or Career Technical Education certification; and incentivize teachers to take on additional assignments as advisors or coaches for activities and athletics — all efforts to fill positions in the face of staffing shortages across the country.
In the area of health benefits, the district will increase its total premium contribution by 2.7% for individual plans, 5.2% for employee plus one plans, and 4.4% for family plans.
Working in collaboration, the EMC-I and the C-I School Board focused on hiring and retaining high-quality staff, ensuring teachers are compensated for their time, and incentivizing teachers to take on additional teaching responsibilities or training to fill high-demand positions. Cambridge-Isanti Schools are fortunate to have highly dedicated teachers who love students and love teaching. The collaborative bargaining process provided a fair contract and maintained a strong collaborative relationship focused on providing excellence in education for our students and community.
Revised 2022-2023 School Calendar
This revised 2022-23 school calendar includes the following changes:
October 14 and February 17 are adjusted from all-day professional development days to include a half day of work time.
January 3 changes from an instructional day to a teacher work day.
Communication of the revised calendar will be sent to families next week.
May 2022 School Board Meeting Recap
Each month the school board is presented with non-action and action items for their consideration. A few noteworthy items that were approved at this month's meeting are included here.
Items Approved by the Board
Gifts and Donations
Facility Rate Changes for FY23-FY25
2021-2023 Education Minnesota Cambridge-Isanti Contract
Revised 2022-2023 School Year Calendar
Memorandum of Understanding with EMC-I
Memorandum of Understanding with Paraprofessional Bargaining Unit SEIU Local 284 for 2022 Summer Programming
Memorandum of Understanding with Food Service Bargaining Unit SEIU Local 284 for 2022 Summer Programming.
Policy 505 - Distribution of Nonschool-Sponsored Materials on School Premises by Students and Employees
Policy 518 - DNR - DNI Orders
Superintendent Update - Dr. Rudolph
It is hard to believe that we are just a few weeks away from graduation. This is an exciting time of the year for students as we work to bring closure to the 2021-22 school year. It's also a reflective, celebratory, and humbling time for educators. As Superintendent, I look back on the school year that was anticipated to be more "normal" than the last two, and ended up being anything but. I am so proud of our Bluejacket staff and all that we have endured and accomplished this year. I truly believe that when teams go through adversity together, even when nobody would ever choose to do so, it can result in a greater resolve and often a stronger, more cohesive, team.
In our office, we are working diligently to plan for the 2022-23 school year. This includes planning for summer professional development, back-to-school workshops and training, hiring staff, and preparing for a successful and productive start to the next school year.
We are also working on our Strategic Planning process. We are currently collecting data and information from all stakeholders, inviting community members to engage in our strategic planning task force, finalizing timelines, and outlining the process. Our intent is to have a task force that represents all cross-sections of our school district assembled by June. We invite anyone interested in serving on this important task force to complete the
Strategic Planning Task Force Interest Survey
. This work will be crucial to establishing a vision for the future of our school district and we encourage all to apply! The task force will begin meeting this July.
Administrative Services & Human Resources
By: Shawn Kirkeide
Benefit Open Enrollment
This week marks the completion of our 2022-23 Benefits Open Enrollment period. A special thanks to the Certified Benefits Counselors who worked one-on-one with many staff members to ensure their understanding of our benefit options, while also assisting them with the actual benefit enrollment process. We value our relationship with Aflac, who provided the Benefits Counselors and look forward to continuing the tradition next year.

Bluejacket Celebration
This year's annual staff recognition event, the Bluejacket Celebration, is just around the corner! This year's event will be held on Thursday, May 26 at 4:30 PM at the Performing Arts Center at Cambridge-Isanti High School. We are excited to be back in person for the first time since 2019. We will be celebrating Years of Service milestones, retirees, and our annual award winners!

Subbing Update
We are excited to announce that we have onboarded 23 New Substitute Teachers and 15 New IA subs. These new subs have covered 366 shifts since December. We want to thank Jennifer Ryberg for leading this initiative. These additions have helped us remain staffed and have provided relief to teachers that have had to cover shifts during their prep.

Finance & Operations
By: Christopher Kampa, CFA
Finance
We are preparing to present the FY23 budget in June, which will be in line with previous projections we have presented to the board. Construction has begun on the summer LTFM project and will ramp up over the summer. We are excited to address the critical and strategic infrastructure needs of the district without raising local property taxes. The project will be financed through a combination of federal COVID relief funds, existing LTFM savings, and borrowing against future LTFM funds. The project includes boiler system replacements and asbestos abatement at CPIS and CIHS, wastewater improvements at CMS, and building envelope enhancements (i.e. windows) at CPIS. We are also making energy-saving improvements through building automation and LED lighting installations, which should result in lower utility costs and help the district's finances.
Transportation
We finished our yearly State Inspections on the fleet last week. We've had a number of driver absences over the past several weeks that we've had to fill. We've mobilized our fleet technicians and office staff to fill those vacancies, but that has put pressure on the shop and routing workloads. Luckily, we have had such a good turnout in hiring this year and that has helped cover routes for driver absences and time-off, as well as driver resignations. We are in a good position going into the end of the school year, but anticipate the need to hire between seven-to-ten drivers for the upcoming school year.

Food Service
Food Service began menu planning for next year and we hope to see some relief in supply chain issues and food costs over the summer. Staffing continues to be a challenge, but we have filled several openings for next year. We are also in the process of hiring for the Cook position at both IIS and CMS, and hope to have those filled soon!

Building & Grounds
Travis Evenson, our Building and Grounds Director, will be moving onto the next stage of his career and he will be sorely missed. Travis has provided a great deal of leadership in our facilities planning and developing creative strategies to address our facility needs. Our custodial and grounds crews are doing an amazing job of keeping facilities clean and maintained on a daily basis. Now that we believe we have finally transitioned into spring, we were finally able to shut down our boilers at CPIS and CIHS so that we can begin the abatement process for our upcoming summer LTFM summer projects. The main construction for all of our summer projects will start in full gear the week of June 13th. We will finish the year strong and start the summer cleaning process in our buildings with the exception of CPIS, which will get some of these touches near the end of construction. The LED retrofit is about 60% completed, crews continue to upgrade the lights and hopefully will be wrapped up by mid-June. This is a little later than anticipated but will be nice once the LED lighting is fully installed.
Community Education
By: Christina Thayer Anderson
Program Growth
As we wrap up the school year, we are excited to see program growth in almost every area within the department. For our youth programs, we have seen a significant increase in early childhood, Adventure Center, enrichment, and recreation participation. In our adult programs, we have seen a significant increase in recreation, ABE, and brought back our Adults with Disabilities classes. The team has worked tirelessly on making data-informed decisions, finding ways to expand programming without sacrificing safety and quality, and building capacity in critical areas to meet the needs and demands of the community. This month, we are spending time celebrating our successes and visioning for the next chapter.

Staffing Changes in Facility Use
Melissa Stebbins, our Facilities Administrative Assistant, will be moving to Teaching and Learning full-time. We are sad to see her go and also very excited about the opportunity for the T&L department. Facility Use has been a significant focus area this school year, and her skills and relationship-based approach to program solving has been critical in the improvements within this program area. Simultaneously, as we continue to see extensive program growth in many program areas, we are aware there may be other staffing adjustments needed. While this will bring some change within the team, we are looking forward to allocating staff time in these various program areas as needed to continue to support the growth.

Volunteer Coordinators
We continue to see an increase in volunteer requests from our teachers and buildings with end of the year celebrations, field trips, and classroom needs. Overall, Volunteer Coordinators have been able to keep up with meeting the needs and are so grateful for those community members, parents, and students who continue to commit time to serving in our schools.
Teaching & Learning
By: Dr. Brenda Damiani
Federal Programs

The District PBIS Team has spent a significant amount of time throughout the 2021-22 school year in the Development of a District Code of Conduct. The Code of Conduct is a set of principles, expectations, and/or rules that are given to students and parents to make sure that the expectations that the school has for behavior are clearly communicated to them. In addition, the team has been working on modifying the School Handbooks at each building to align with such a Code of Conduct.
The K-5 Title I Teams are in the process of developing their Schoolwide Title I Plans for the 2022-23 school year and ADSIS Teams are working on End of the Year Progress reports for MDE.
All K-5 Interventionists, Academic Coaches, and the Federal Programs Coordinator are participating in the LETRS Training (Language Essentials for Teachers of Reading and Spelling) being offered to schools by the Minnesota Department of Education. LETRS training provides teachers with the skills they need to master the fundamentals of reading instruction - phonological awareness, phonics, fluency, vocabulary, comprehension, writing, and language. The team will spend approximately 160 hours over two years (2021-22 and 2022-23) to complete the work.
The 2022-23 school year Budget for the ADSIS Grant has been approved by the Department of Education.
Curriculum
Recently, the members of the District Curriculum Committee met and made some slight changes to the Curriculum Review Process. This is the first time changes have been made to the process since it was adopted in 2017. These changes will be taken to the Teaching and Learning Advisory which meets later this month.

Data and Assessment
State Testing for MCA and MTAS will conclude Friday, May 13. Preliminary results are available and will be shared verbally with the students. The full Individual Student Result (ISR) sheets are available in the fall once data is released from the embargo. This data, as well as other spring testing data, is currently being collected and placed in school goal dashboards to measure success.
Student Support Services
By: Julie Williams
Special Education
As we move towards the end of the year, special education teams are working together to ensure a smooth transition for students when they move to the next grade level and building. Students who may struggle with the transition to a new building will participate in visits to their new school to meet staff and learn routines.

Updated Isolation & Quarantine Guidance from MDH
Throughout the pandemic, the Recommended COVID-19 Decision Tree for Schools, Youth Programs and Child Care Programs from the Minnesota Department of Health (MDH) has helped determine when to direct children, families and staff to isolate and/or quarantine. This tool was retired in March and replaced with new guidance that we are continuing to follow.
The decision tree has been replaced with a Guide for Isolation and a Guide for Quarantine for schools, child care and youth programming. Each guide provides best practice recommendations for isolation and quarantine in alignment with CDC guidance. The updated guides are posted on the MDH Schools and Child Care page. You can also visit If You Are Sick or Test Positive and Close Contacts and Quarantine for more information on isolation and quarantine.
Cambridge-Isanti Schools
Every Student. Every Day.