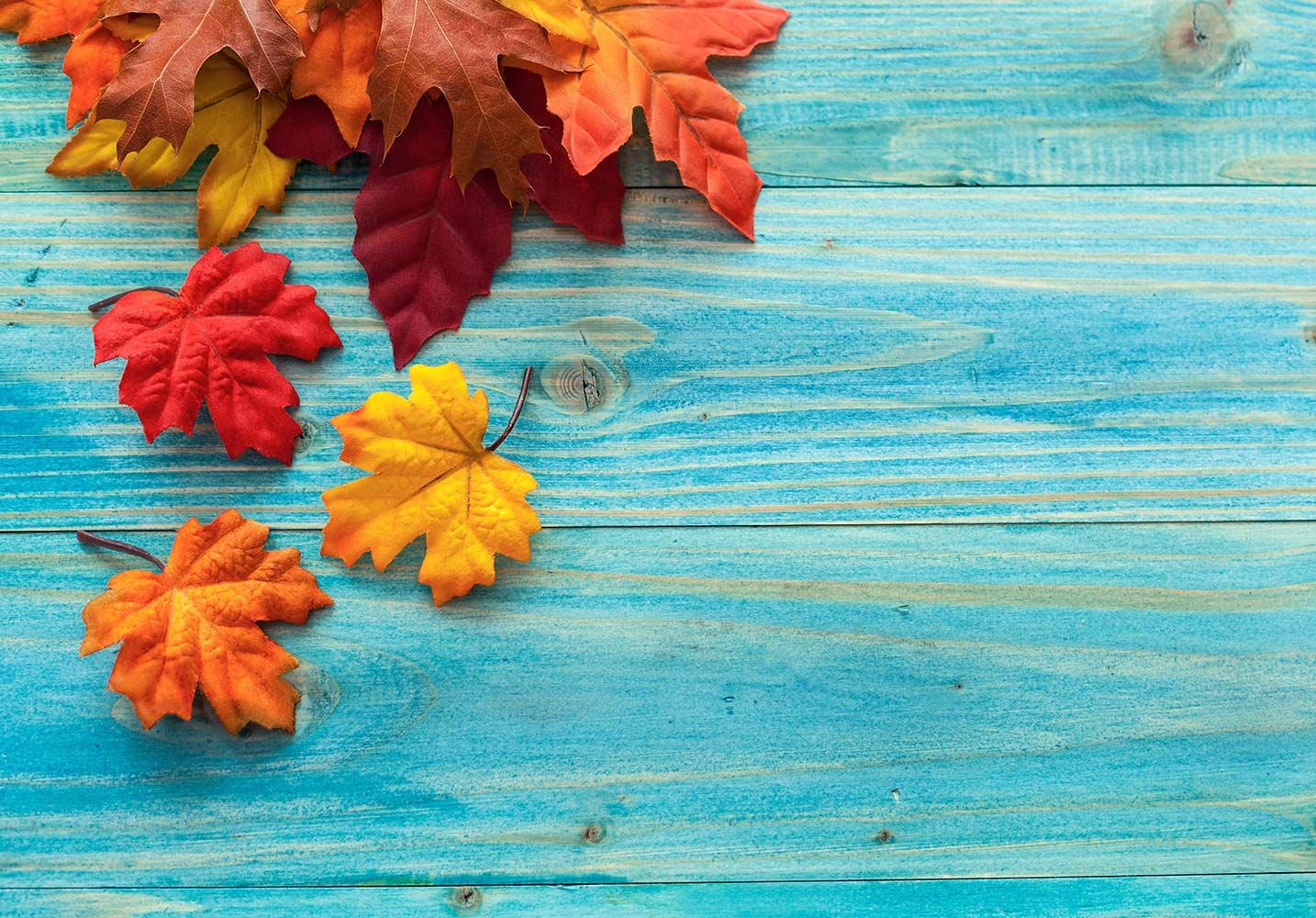 Superintendent's Newsletter
October 2022
Just like that, we're in the middle of the fall season. This time of the year has many of us reflecting on personal and professional moments that have occured over this past year.
I am thankful for our School Board members' service. I will be forever grateful to them for their support and challenges during my first two years serving as your Superintendent. We worked hand-in-hand during some of the most difficult times in public education. I thank them for their counsel and their trust in supporting difficult decisions that have kept our students successful. And while it is always difficult to see people move from their positions, it is also exciting to see new faces come on board. I wish Mr. Tucker, Mrs. McDonald, and Mrs. Woolbright only the best in their future endeavors. As I write this, we are preparing to welcome Christy Chong and Sally Hunt to the School Board and await either Will Furry or Courtney VandeBunte. Flagler Schools is making great strides, and this new School Board will continue to help us Elevate Excellence.
I am also thankful for all our teachers, faculty, staff, and administrators who come to work every day and give the children of Flagler County their very best. I have the opportunity to visit all our campuses and witness their passion and dedication in the roles that they serve. I also cherish the opportunities I have to speak with our students and observe their achievements. There are so many great things happening in and out of our classrooms. We're fortunate to have the continued support of the Flagler County Education Foundation. They have begun holding tours of our schools, and I invite everyone in our community to participate in these sessions. Contact Executive Director Teresa Rizzo, and she and her team will be more than happy to help get you signed up for a visit.
I encourage all our students, teachers, staff, and administrators to take time this month and reflect on that they are thankful for and share it with those closest to them.
Elevating Excellence Award
I want to introduce everyone to this October's "Elevating Excellence Award" winner. As I told you last month, this is a chance for us to recognize greatness in what our people are doing and celebrate those who go above and beyond.
Transportation Supervisor Geri Drayton is our recipient and she is everywhere.
Dr. Dontarrious Rowls, our Transportation Director writes:
"Ms. Drayton goes beyond the call to ensure that students are transported to and from their homes safely, Ms. Drayton works well beyond her scheduled time to serve the students, parents, and community members of Flagler County. She is a great asset to have on the team."
Geri does everything she can to ensure everyone in our Transportation Department provides the best service to our students that they can. But she branches beyond her department. Geri worked our hurricane shelters last month and was a valuable staff member people could rely on.
We surprised Geri with her award. That's a big deal because if you know Geri, you know she's not a big fan of surprises. I again want to thank Flagler County Education Foundation Executive Director Teresa Rizzo and the Foundation's support for this honor.
Teachers, Employees, and Rookie Teachers of the Year
I want to spotlight a group of VIPs here in Flagler Schools. Our schools and departments have named their Teachers and Employees of the Year. New this year is another category: Rookie Teacher of the Year. These are educators who have been in the classroom for less than two years.
We will celebrate all our finalists at our annual gala on January 18th, 2023 at Flagler Auditorium. That event is open to the public and is free of charge. The ceremony begins at 6:30pm.
Teachers of the Year
Bunnell Elementary: Julie Sheffield
Belle Terre Elementary: Robyn McAnany
Old Kings Elementary: Stacy Johnson
Rymfire Elementary: Judy White
Wadsworth Elementary: Jennifer Halsey
Buddy Taylor Middle: Laura Hibbard
Indian Trails Middle: Laura Shanley
Flagler-Palm Coast High: Carrie Schell
Matanzas High: Brice Winfree
iFlagler: Dana Lique
Flagler Technical College: Ken Rucker
Rookie Teachers of the Year
Bunnell Elementary: Roxianne Smith
Belle Terre Elementary: Juliet Sattar
Old Kings Elementary: Jessica Stone
Rymfire Elementary: Emily Presswood
Wadsworth Elementary: Serena Pezzullo
Buddy Taylor Middle: Tegan Gardner
Indian Trails Middle: Zach Berwaldt
Flagler-Palm Coast High: Sarah Paddock
Matanzas High: Tyler Bethea
Employees of the Year
Bunnell Elementary: Kari Pierce
Belle Terre Elementary: Holly Blair
Old Kings Elementary: Christine Wyatt
Rymfire Elementary: Julianna Burns
Wadsworth Elementary: Rodney Schroeder
Buddy Taylor Middle: Maria Sanfilippo
Indian Trails Middle: Sabrina Hollyfield
Flagler-Palm Coast High: Linda Longo
Matanzas High: Paula Teixeira
iFlagler: DAmy Ippolito
Flagler Technical College: Susan Johnson
Custodial Services: Renee Berry
Food and Nutritional Services: Celia Lizardo
Plant Services: Brett Galt
Technology/MIS: Elsie Stinton
Transportation Services: Steven Anuszczyk
Government Services Building: Kim Anderson
A reminder for our students and parents about the schedule this week (November 6-12).
Tuesday, November 8th is the General Election. That day will be a Professional Development Day, so students will not have class. We also want to remind everyone that Friday, November 11th is Veterans Day, a holiday for everyone in the district.
Upcoming Celebrations/Special Days
First, the month of November is celebrated in Florida as Family Engagement Month. We'll be sharing tips on how parents and other family members can be better engaged in their child's education.
We also honor our school psychologists this month., November 7-11, 2022 is National School Psychology Week. Our mental health teams have been so important, especially these last few years.
World Diabetes Day is November 14th. Wear blue in support of our students and staff who must deal with the challenges of living with diabetes.
November 16th is Education Support Professionals Day. Whether it's a bus driver, cafeteria worker, custodian, or paraprofessional, these adults do so much to make sure our students succeed each and every day.
November 18th is when we celebrate Substitute Educators Day. Our substitute educators have been vital as school districts across the county have been facing staffing challenges. We thank our subs, and reach out to our Flagler County community to ask if you have a passion for our children, consider joining the ranks of our substitute educators.
1/2 Cent Sales Tax Renewal
Flagler County Voters head to the polls tomorrow. One of the issues on the ballot is the renewal of 1/2 cent sales surtax. I ask that you check out the
section on our website
dedicated to informing the public on what we've done with these funds for the past twenty years, as well as what we intend to do with this money over the next ten years, should voters approve the measure on the November ballot. We hope you take a look at the information and share it with your friends and neighbors. We're also sharing a video of one of our graduates, Kristin Hadeed.
https://youtu.be/fw8rSnaJws0
Jason Wheeler
Jason is using Smore to create beautiful newsletters