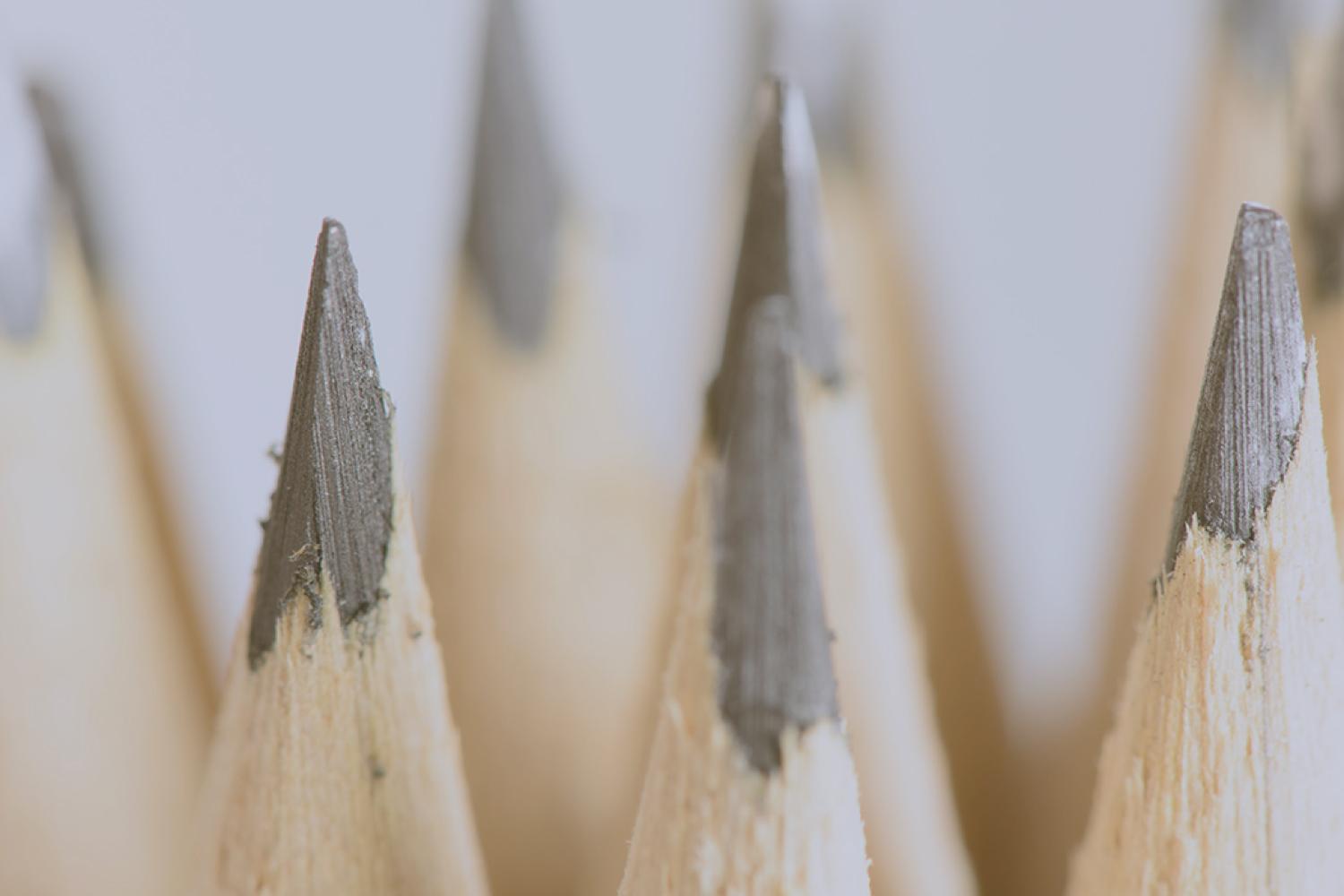 Orchard Gardens Newsletter
October 2023
Thank you to everyone who was able to join us for Back to School Night!
Important Dates
October 9th - No School, Indigenous Peoples' Day
October 12th - Parent Council Celebration, 5:00pm
October 18th - Food Pantry, 3:30pm
October 26th - Coffee Hour, 10:00am
October 30th - Picture Day
Family Handbook
Please take some time to review our Family Handbook and sign the acknowledgement form at the end. Thank you!
Playground Survey
Orchard Gardens is applying for a grant to build a new outdoor play environment. Please take a few minutes to complete this survey to share your views and ideas.
Dental Clinic
Orchard Gardens partners with Boston University Dental School to provide a dental clinic in school three times a week. They provide dental exams, teeth cleanings, fluoride treatment, dental sealants, silver diamine fluoride, oral health education, dental supplies, dental X-rays, and dental fillings. If your child has a dentist outside of school they can still sign up for services in school. Dental consent forms have been sent home. If you would like your child to participate in this dental program, please complete the consent form and send it to school with your child. Thank you!

Attendance
Attending school regularly helps children feel better about school—and themselves. Start building this habit in preschool so they learn right away that going to school on time, every day is important. Eventually good attendance will be a skill that will help them succeed in high school and college.

Getting into the habit of daily attendance is more important than ever. It helps to:
reduce stress

make it easier to connect with fri

ends and teachers

support learning
🥳 Shout out to the homerooms who achieved 94%+ attendance in September:

K1: Ms. Spence
K2: Ms. Brown, Ms. Tavares, Ms. Vlajkovic
1st: Ms. Goodwin
2nd: Ms. Pontes
3rd: Ms. Brayden, Ms. Vincent
4th: Ms. Loranger, Ms. Arnold, Ms. Gonzalez
5th: 5A (Mr. Bibeau), 5B (Ms. MacLeod)
6th: 6G (Ms. Rogers), 6O (Mr. King)
7th: 7O (Ms. Crowley)
K2
Literacy: Students are continuing to explore community through listening to stories, and telling our own personal stories. We are beginning to develop early reading skills such as pointing to each word as you read, hearing and recognizing beginning sounds in words, and using pictures in books to support comprehension.
Math: Students are working on recognizing numerals, counting, and representing the number with a set of objects. Students are starting to compare groups of objects and using words such as more, fewer, and equal.
Kindergarteners are working on making good choices, being a good friend, and taking turns. Please remember to have your child bring their folder back to school each day.
Shout Outs:
We'd like to shout out to all the kindergarten students for completing the Beginning of the Year MAP test! Great job!
1st Grade
Literacy:
We are learning about communities. We are learning that we are a part of more than 1 community and that our class is one of those communities. We are learning and practicing ways to show ways we can care for our communities.
We are also reviewing letters and sounds. We are working on reading and writing 3 letter words with short vowels, like cat, hug, and mop. We are learning to add details to our drawings to express more thoughts. We are drawing and coloring things so that they are realistic.
Math:
In math, we are working on adding numbers to 20 together. We are using number bonds to help us visualize the 2 parts in a whole number. We are also using tens frames to help us organize our work so we can quickly identify how many there are. We have been working on making number sentences and math drawings to match.
Upcoming Dates:
We have a field trip to go apple picking on Friday, Oct 27, 2023. Please, look for the permission slip the week before.
Shout-Outs:
Shout out to Marley and Amir, in Mrs. Goodwin's class, for being great friends to a new kid who joined our class. They have helped her quickly learn how things work in our class and school!

Eliel Valdez is a first grade shining star in Ms. K's class. He always has his hand up and is ready to learn. Eliel does a great job sharing his thinking and works well with everyone in the classroom.
2nd Grade
Literacy: We are halfway through our first focus unit. We have explored some wonderful texts and have more to come, with great discussions and writing. We are currently thinking about different kinds of learners, and how we can do our best learning together this year. We are also moving into our second Unit of Fundations!
Math: We are working with time, money, addition and subtraction. We are discovering different strategies for adding and subtracting, and figuring out how to both show and explain our thinking.
We are also really working on our PRIDE values, and being safe, respectful learners and friends to one another!
Shout Outs:
We'd like to shout out the entire second grade for completing the Beginning of the Year MAP test! Way to go!!
3rd Grade
ELA: This month, students move from analyzing challenges others face in accessing schools to more specifically analyzing challenges others face in accessing books. Students will begin writing informative texts, using what they have learned about reading informational texts in the first half of the unit.
Math: Understanding Equal Groups is the first of the 8 units in 3rd grade. Students learn multiplication facts using arrays up to 10 X 10, understand division as splitting a quantity into equal groups, write, represent, and solve multiplication and division problems, and will use the inverse relationship of multiplication and division to help them solve problems.
Upcoming Dates: Our 3rd grade team will be going to the J.F.K Library this month to attend a program called Civil Rights, Civil Action on October 17th (Quinn, Teixeira, and Brayden) and October 19th (King and Vincent). Please look for the field trip slip that will be sent home the week before the trip.
Shout-Outs:
Leticia Cardoso Antunes is a super star 3rd grader in Ms. King's class that goes above and beyond every day. She works hard to understand the topics so that she may be successful and participates throughout the day. Way to go, Leticia!
4th Grade
ELA:
This month in ELA, students have been digging into poetry through reading "Love That Dog" by Sharon Creech. Students have been practicing their close reading strategies in order to analyze the book, and also additional poems within the book. We have even analyzed a couple of poems written by the famous poet Robert Frost. We have been using our skills to think about the structure of poetry versus prose, and diving into the language an author chooses to create images for the reader (imagery). Ask your scholars what they have been learning about poetry!
Math: We are wrapping up our first unit on multiplication and division. During the first unit we learned about multiplicative comparison, factor pairs, prime and composite numbers. We are starting our second unit which is about place value and addition and subtraction of large numbers.
Community Building: We have had a strong start to the school year with understanding our PRIDE values and building strong communities of support and accountability.
Upcoming Dates:
End of Unit 1 Test 10/09/2023
5th Grade
ELA: We are reading our first text of the year, Promises to Keep, which is a biography of Jackie Robinson. Students are practicing finding the main idea and key details and summarizing the text. Soon we will grow our writing skills through developing paragraphs and essays.
Math: We are almost wrapping up our first unit. Students are learning order of operations, and developing strategies for solving 2-digit by 2-digit multiplication problems including breaking numbers apart, solving equivalent and related problems. Students also learned strategies for solving division problems with 2-digit divisors.
Students are also excited to earn Paws by showing PRIDE Values! We have another Paw Party coming up in October to recognize and celebrate student success. Additionally, we are launching our classroom economy system. Students are excited to take on "class jobs" and demonstrate responsibility and leadership in the classroom.
6th Grade
ELA: In English class, students have been reading texts ranging from a variety of places and times. The key theme in each of these texts has been "What do you do when things get tough?". Students have been refining their annotation and quoting skills in preparation for a year filled with reading and writing. Similarly to SSW class, there is an emphasis on Narratives in our first Unit and students will be writing their own in the coming weeks!
SSW: For our Social Sciences and Writing we have been exploring Narrative writing! Developing our own lists of characteristics and parts of narratives. Writing class exemplars and practicing our own skills. Our goal is to connect narrative writing to writing a Personal Memoir based on our favorite candy. What's your favorite candy? What made it your favorite?
Science: In science class students have been examining a one-way-mirror phenomenon. Students have worked on making predictions, observations, and formulating scientific questions from their observations. Students most recently began working with a box model of the one way mirror and experimenting what happens when light is moved from one side of the one way mirror to the other.
7th Grade
Math: We are almost coming to an end of our first unit on Scale Drawings. Students are applying Scale Factor to make shapes smaller or larger and how scale factor affects the Area of a shape. Our Unit 1 Assessment will be during the week of October 9th.
ELA: We are halfway through our first ELA unit! Students have read a variety of fiction narratives, including a short story, a folktale, and excerpts from a graphic novel. Through our class texts, students are practicing writing their own narratives, as well as identifying strong evidence in support of claims. To finish out the unit, students will compare two stories about seventh graders and read a screenplay of an episode of the Twilight Zone, which will help them complete their final unit project of writing a narrative about a conflict between two characters. Our ELA students are enthusiastic, talented, and off to a great start!
ESL: We've started Unit 1 of Study Sync by reading, discussing and writing about multiple stories related to the topic of "Conflicts and Clashes" with an emphasis on finding evidence, explicit and inferred, to support our thinking; summarizing text while working to identify theme; discussing how story elements impact a story; using context clues to determine the meaning of unknown words; and writing narratives to extend our learning of a text.
SSW: In Social Science and Writing, Students are studying different regions around the world, and how the geography of the region affects how people live.
Science: In science class, we have started our unit on chemical reactions! Students have observed the changes that occur when bath bombs are added to water, and they will soon be learning more about what led to the formation of new gasses in the reaction. Students will also be taking part in an overnight Thompson Island trip this October (October 26-27). Paperwork for the trip is due October 11th.

Shout Outs: 7th Grade students did an amazing job on their Math and ELA Map Tests!! Students have been invested in the OG P.R.I.D.E. values (Pride, Respect, Integrity, Daring and Excellence) and it has contributed to our strong culture and start to the 23-24 school year. We're looking to continue building TOGETHER and excited to see what the rest of the year holds.

8th Grade
ELA: In ELA we have done annotations and citing evidence through short stories. Our unit is focused on the theme of Mystery! This Friday we have begun planning our own mystery short stories and the 8th graders have had a blast in the process! We are working to create an anthology of all of our short stories!
Math: In math class, students are finishing up our first unit; Rigid Transformations and Congruence. Shout out to all students for showing perseverance and excellence on their first math quiz of the year!
Science: We are currently exploring contact forces! We are learning about how to model free body diagrams to express how contact forces interact with everyday items! We will be doing experiments 2-3 times a week which has created an amazing space for rigorous academic conversations!
SSW: We will be starting the year by learning about the role the government plays in our society and move towards analyzing different amendments, laws, and court cases. Additionally, we will use writing as a way to show our understanding of historical topics.
Student Shout Out
I want to shout out Joel Alexander Arias German. Joel has been doing a great job participating in Civics and Writing class and also has been doing a great job supporting his ideas with evidence.
Emily Bekenstein
Emily is using Smore to create beautiful newsletters