US Counseling & Advisory Newsletter
6th November 2020
WELCOME TO THE UPPER SCHOOL COUNSELING & ADVISORY NEWSLETTER!!!
Hi ASM Students,
This
brand new
newsletter is your go to place where you will receive information on improving your Social-Emotional Wellbeing, where you will get highlights on your different Advisory Sessions that took place during the past month, as well as where you can get access to pertinent topics that have not yet been covered during Advisory.
In addition to everything Advisory, you will also get to know more about your Counselors, your Grade Level Coordinators as well as your Advisors.
First of all take a bow to your Advisors. Your Advisors are those super hero teachers who spend these 40 minutes in class with you on Flex Days at the end of a long morning with no Ad Break, when everyone is hungry, you know who I am referring to right? These amazing teachers take the time to get to know you better because some of them do not teach you any other subject. They spend time helping you bond with your other classmates and empowering you along the way using different activities.
This Newsletter will also be featuring your work and displays during your Advisory classes as well as your insights. This is intended to inspire, motivate and support you especially during these very, hmmm...odd and interesting times. You will be encouraged to share your insights here and it will be published on the next Newsletter.
You have now had two months of Advisory sessions focusing on transitioning back to school where you were encouraged to process and reflect on your emotions and on what's currently happening with Covid-19. This week most of you started a different kind of Advisory mostly based on a curriculum called the Cathryn Berger Kaye (CBK) Advisory Curriculum.
So let's spice things up a bit and come to Advisory prepared to participate in different activities and engage in conversation about what you are learning. If there is anyway that I can support you through this process, please do not hesitate to let me know.
Tessa John-Guerra
US Guidance Counselor
KNOW YOUR COUNSELORS
ASM College Counselors play an important role in your four years of high school, especially as it relates to postsecondary educational planning. Through small group, large group, and individual meetings we want to help you meet your academic potential while in high school, and teach you how to approach and navigate the "university process."
Academic Program:
College Counselors:
Help students understand graduation requirements.

Advise grade 10 - 12 students on appropriate course selection related to postsecondary plans.

Help students understand ASM qualifications - US High School Diploma, IB Diploma, Selectividad.
College Counselors work directly with students in:
Course registration.

Adding or dropping courses.

Advising on movement between qualifications (US diploma, IB diploma, Selectividad).
College Counselors work with students in a developmentally appropriate College Curriculum:
Sophomore classroom and individual meetings.

Juniors classroom and Individual meeting that address: self reflection; using the Maia Career and University Application management platform; understanding "best fit;" worldwide university systems; terminology; selectivity; research; application systems; and essay writing

College Counselors work closely with seniors to finalize university lists, and select and apply to programs that are the "best fit" for each student.

As needed, College Counselors may provide information about programs at universities, admission criteria, the application process, admission committee expectations of most colleges and universities worldwide.
College Counselors also spend time cultivating relationships with university admissions officers, often soliciting visits to ASM, visiting colleges, and through professional networking. We also attend relevant conferences and workshops to remain current in best practices in university admissions, and to understand developments in the changing landscape of college admissions.
ALL THINGS ADVISORY
This week Ms. Joanne Walker's Grade 10 Advisory Group is being featured below:
This lesson came from the CBK Advisory Curriculum and it's called "Quotes for Collaborating"
This lesson allows students to not only create their "quote art " but also interact with their peers using quotes for discussion and collaborative creative expression.
The objectives of this class was for students to:

Identify expressions that represent personal ideals and values.
Collaborate with peers.
Extend creative ideas through practical application.
The key skills students learn in this activity are:
Listen effectively
Discern Value
Generate ideas
Creative thinking
"Inspirational words can lay a foundation for affirming values, along with connecting language to purposeful action." - Cathryn Berger Kaye
Ms. Joanne Walker - Advisor

US IB Business / World History Teacher




"Advisory is an opportunity for students to connect in meaningful ways about a range of topics that we might not have time to address in the traditional classes. Advisory creates a safe place for open discussion." - Joanne Walker
Try this Study Method - The SQ3R Method - To Help Retain Information
The
SQ3R
method is a reading comprehension technique that will help you identify important facts and retain information that your are reading.
SQ3R
(or
SQRRR
) is an acronym that stands for the five steps of the reading comprehension process. Try these steps for a more efficient and effective study session:
Skim or Survey: Instead of reading the entire book, start by skimming the first chapter and taking notes on any headings, subheadings, images, or other standout features like charts.

Question: Formulate questions around the content of the chapter, such as, What is this chapter about? What do I already know about this subject?
Read: Begin reading the full chapter and look for answers to the questions you formulated.
Recite: After reading a section, summarize in your own words what you just read. Try recalling and identifying major points and answer any questions from the second step.
Review: Once you have finished the chapter, it's important to review the material to fully understand it. Quiz yourself on the questions you created and re-read any portions you need to.
Try this method for at least one week and let us know if you like it as well as if and how it is working for you.
CLICK ON THIS BUTTON TO GET A DIGITAL GRAPHIC ORGANIZER
Get your own copy of a digital SQ3R graphic organizer. You will be prompted to click on "make a copy" to preserve the master template. Also make an extra copy and rename it every time you want to use this method to study or revise a different topic.
In each newsletter we will highlight a different career.
In this edition we will look at what is an Environmental Engineer.
Environmental Engineering - A Unique Specialized Field
Environmental Engineering is a unique specialized career. Below are other careers which can fall under a major in Environmental Science.
Relieve Anxiety
Click on this green button above to practice short "in" breaths and long "out" breaths to relieve stress and anxiety with this calming exercise.
HOW TO OVERCOME FEAR WITH THE POWER OF MINDFULNESS
After practicing the breathing exercises above to help relieve stress and anxiety, take some time to sit back, relax and listen to this very powerful conversation below. At the core of this conversation is how we can get back in touch with our basic sense of worthiness.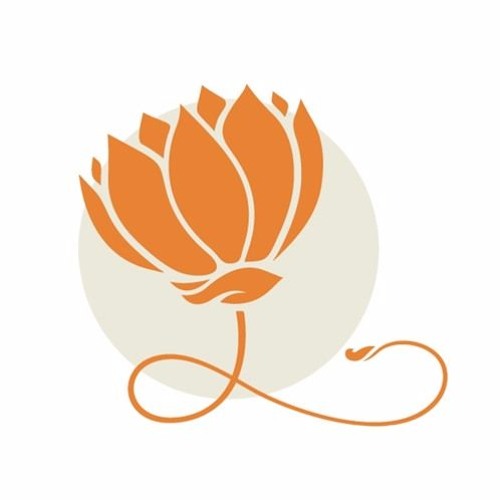 MrsMindfulness
Tara Brach - How To Overcome Fear With The Power Of Mindfulness by MrsMindfulness
THANK-YOU!!!
Thanks for coming to the end of our first Upper School Counseling & Advisory monthly Newsletter, and it only gets better from here. Please send us your feedback and ideas
here
on topics to cover in future editions. Below are other editions that you may have missed:
Click here to catch the Are You Ready Supplementary Newsletter

Click here to catch the Grade 10 Career Guidance Supplementary Newsletter