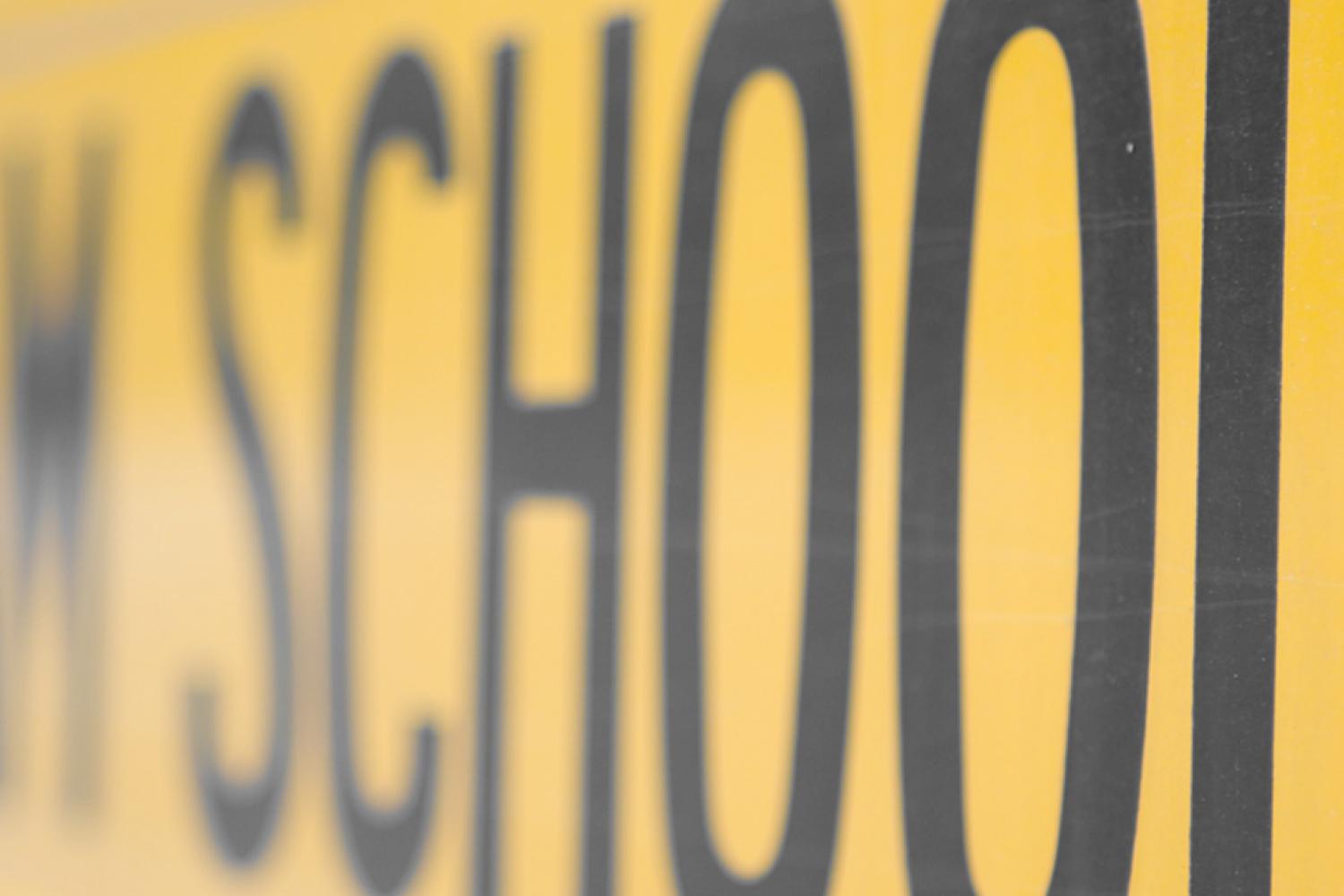 August 23-34 Newsletter
http://rimrock.mesa.k12.co.us/
Rim Rock Mission Statement: Rim Rock nurtures and equips mindful, engaged, and empowered learners.
Check out our Family Handbook

Upcoming Dates

Monday, September 4 - No School - Labor Day Holiday
Tuesday, September 5 - No School - Teacher Planning Day
Wednesday, September 7 - Picture Day (watch for more information in upcoming weeks)
Monday, September 25 - No School - Educator Effectiveness Day

Wednesday, September 27 - School Advisory Council Meeting(SAC) & PTO Meeting 4:15 - Library

Community Meetings and Our School Goals
Each Monday we have a Monday Morning Message that focuses on our ROAR behaviors. For example, last week we focused on RESPECT. We tied it to our expectations throughout the school, and we highlighted a few of our students on Friday, when we all met in the gym for our school wide community meeting. We are defining RESPECT as treating others how they want to be treated and talking about how RESPECT in action looks a lot like kindness.
The Counselor's Corner
Welcome to a new school year at Rim Rock Elementary! I am starting my 10th year at Rim Rock. As an elementary school counselor, my role is to provide support to students, teachers, and parents with the overall goal of student success.

I have a variety of fun lessons and activities planned during the year that will teach important life skills to all students as well as support and encourage them to have a successful year. I have the opportunity to meet with each class (Kindergarten – 5th) once a week. My lessons this year will mainly be taken from the Second Step curriculum which teaches skills for social and academic success (skills for learning, empathy, emotion management, and problem solving).
Along with these lessons we will have ongoing class discussions that focus on showing respect, using kind words, being a good friend, dealing with conflict or bullying situations, learning and practicing calming techniques, having a growth mindset, personal safety, and career awareness. In August, the counselor lessons will focus on ROAR behavior, an introduction to what the school counselor does, and "getting to know you" activities. Please check the monthly newsletter, parent emails, and papers coming home with your student to find out more about what your student is learning in their counseling lesson.
Peer mediation services will be available to all students through the counseling office. Students are always welcome to drop in to visit or eat lunch with me (these activities are not considered "counseling" and don't require parental consent).
Any student may come to the counseling office to speak informally with me about an issue that is bothering them, once or twice. If I need to meet with a student more than once or twice on an individual basis, about a specific concern, I will contact parents/guardians or send home a consent form. Please understand, school based small group and individual counseling services are not a substitute for community based mental health services. The focus of a school counselor is to support students' academic and social success in a school setting. I am happy to provide referrals to community based services on request.
In addition, I will offer small groups where students will work with others who may be dealing with similar life issues. These groups will focus on topics such as grief, changing families, social skills, feelings, friendship, etc. Participation in small groups will happen as students are identified and referred by their classroom teacher, parent or guardian, or by a personal request. Small group activities for students will happen during a time that is least disruptive to classroom learning, and will happen only with parent permission. I believe that small group workshops can be a powerful way for students to connect and share similar experiences in a safe environment.
If you have any questions or concerns regarding your child please do not hesitate to call me at 254-6770 ext. 58119 or email me at kristen.walke@d51schools.org. I look forward to sharing a wonderful year with your family!
Kristen Walke- School Counselor, Rim Rock Elementary
PTO News
Join the new PTO for their first meeting on Wednesday September 27th at 4:15 pm in the Library.
This year PTO invited the staff to make Amazon wish lists which can be found in the front of the school or by messaging the PTO Facebook group and @fruitarimrockpto on Instagram
News from the Cafeteria
Just a reminder breakfast and lunch are free to all students this year. It is still helpful if you apply for meal benefits as there are added benefits you can access such as waived school fees.
Applying for meal benefits is fast, easy and free. If you're tired of tediously completing paper applications, MySchoolApps is for you. Now you can apply for meal benefits the easy way online.
It's quicker, simpler and more convenient than paper applications
You receive step-by-step help along the way
Approvals are faster
Best of all, the service is free of charge
Lunch Room
We enjoy visitors for lunch, but we ask you wait until the 2nd quarter to come and visit in order to allow students to learn routines and develop friendships.

Lunch Times
Kindergarten - 1:10-1:30
1st - 12:35- 12:55
2nd - 12:20-12:40
3rd - 12:05 - 12:25
4th - 12:45-1:05
5th - 1:05-1:30

School-Wide Goals
This year our teachers are focused on implementing a new literacy curriculum, HMH Into Reading. We are very excited about this new resource and look forward to sharing more with you about your child's progress at conferences.

We continue to focus on student growth as measured by multiple assessments and teacher observations. We are especially working towards growth in the areas of reading, math, and sense of belonging.
Safety and Flow of Traffic in Our Parking Lot
Drop off is not as busy due to families coming at different times; however, we ask that you do not leave your car unattended at the curb at any time.
To keep students safe, help with the flow of cars and prevent staff and parents from being blocked in, we have the following expectations:
Stay in your car if you stop along the curb. The curb is for PICK UP / DROP OFF ONLY.

Avoid stopping in the areas marked in red or outlined with cones. Especially along the curve at the end of the parking lot.

If you are going into the building, please park in a parking space or

along the road – not behind

parked cars or along the curb or in the bus loop.

For safety reasons, children are instructed to remain on the sidewalk until escorted by an adult to cars out in our parking lot. Please help us reinforce this procedure by discussing this procedure with your child.

If you are parking on the dirt path along the fence, please park with your car facing South.

Many families/students walk and ride to school together – please remember all bikes, scooters and skateboards need to be walked on campus – this includes adults as well as older and younger siblings.

Please refrain from cell phone use in our parking lot.

Please do not block the handicap designated spots or ramps.
In addition, you can park all along J 6/10 – you can also park along the west side of South Fremont Street – however, it is a no parking zone along the east side (the fence side).
As a reminder, we do have two staff members serving as cross walk guards to assist students/families in crossing the street. Many families utilize these guards and stop along the curb to let children out to cross at the cross walks.
We are always thinking of ways to keep your children safe and we appreciate your patience as well as your support in following these guidelines. This entire process will take patience and trust as well as time to perfect.
Thank you for keeping our parking lot a safe place for everyone!!
Attention All Dog and Cat Owners
Our district prohibits any dogs or cats on school grounds (except service animals). Our policy includes pets walking onto our grounds to and from school. Basically, our furry friends should not be on school grounds unless confined within a vehicle. As most of you know, I am an animal lover and enjoy seeing all of your pets; however, we need to follow the required State Health Departments guidelines ('Rules and Regulations Governing Schools in the State of Colorado', Regulation 3-402) and Board Policy IMC-R (Animals on School Premises).
Fire Drills
During the first two weeks of school we have two fire drills. Board Policy requires we have 1 a month for the remainder of the school year. We can no longer announce our fire drills. Our lock down and Shelter-In-Place drills are also unannounced. Discussing these drills with your children is always helpful and can relieve anxiety

BE ALERT
As we begin a new school year, we are seeing more of our students are walking, riding and wheeling to school. In addition, as our learners are getting on and off the buses, they are using our sidewalks and crosswalks. Please be EXTRA diligent in checking for students as you drive around the area; especially as you approach a stopped bus. Remember, when the red lights are flashing and the stop sign is out, traffic BOTH ways should come to a stop.
Thank you for keeping our learners SAFE!
Sally Huddle
Sally is using Smore to create beautiful newsletters