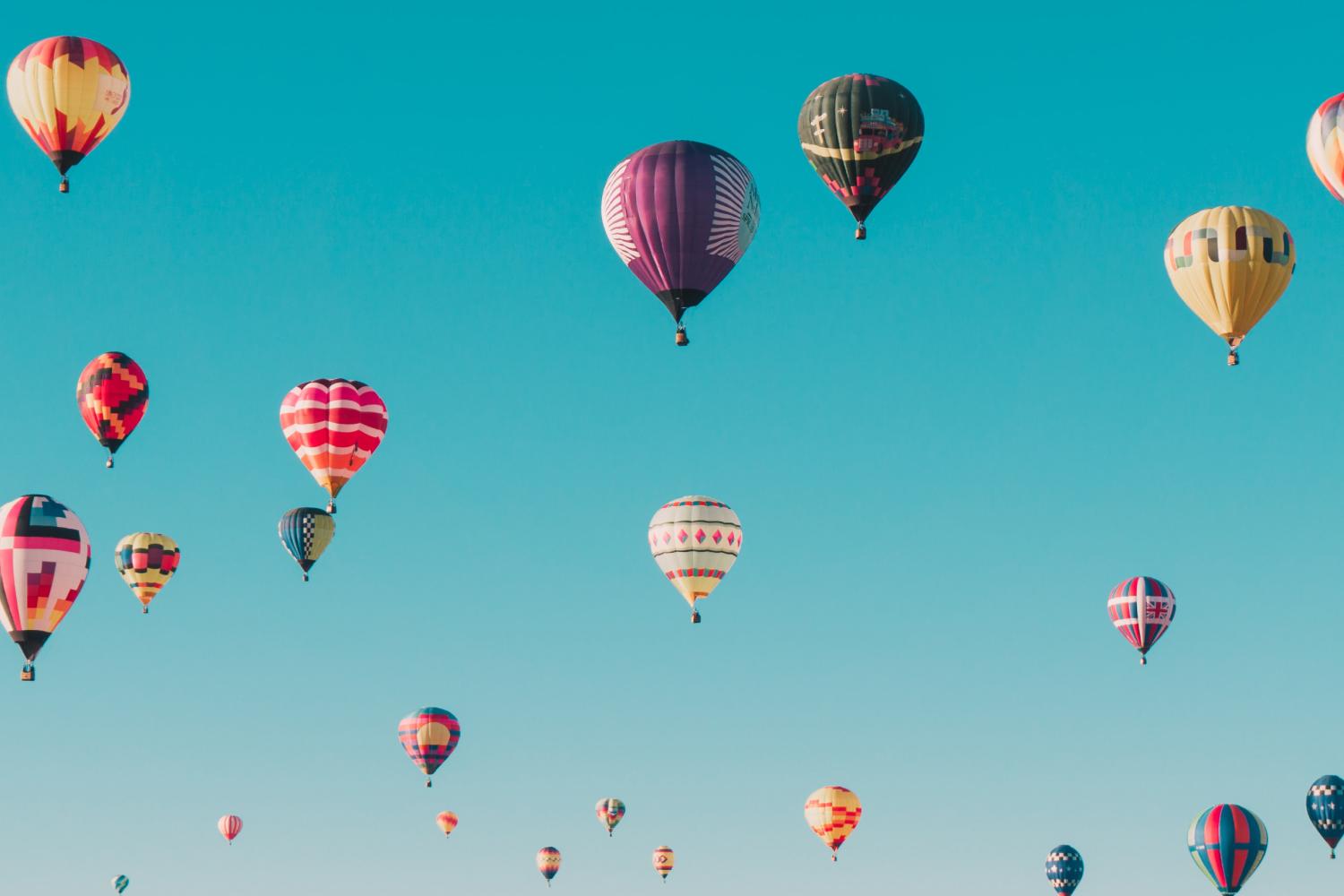 LMA May Newsletter
"When one door closes, another opens; but we often look so long and so regretfully upon the closed door that we do not see the one which has opened for us."

—Alexander Graham Bell
A message from LMA Principal & Supervisor of Instruction
Greetings,
When I think of the trials and tribulations our young men and women have experienced over the last few years, I remain quite literally in awe of them. In February of 2020, the world still seemed "normal." Educational systems continued to meet the ever increasing demands of a technological advancement never seen before. Although Chromebook, cell phones and social media had infiltrated our young adolescents, they had not yet take over our society completely. By March of 2020, this narrative shifted and took on new form. Tragically, our youngest minds were quite literally trapped and starved for human interaction from their peers. Due to the national pandemic, our students were FORCED to communicate with family, friends and participate in ALL social opportunities through a form of technology. Public schools across the country were mandated to shift all education to a remote learning platform.
When I think of them, I think of resiliency. These young men and women have more resiliency in their pinky than I do in my entire body. They exhibit endurance. They endured the pandemic, and came out the other side with a NJ DOE High School diploma. Trust me, this is no easy feat. Many of our students overcame the adversity of losing this facility to Hurricane Ida and being displaced for a period of time.
Through it all, they kept on coming back and never gave up. I tip my cap to them. For our families, I commend you for being an integral part of your children's lives as both students and young men and women. I thank you on behalf of the entire LMA school community for your support and we are absolutely ecstatic to stand before you today in this celebration.

Finally, graduates, your futures are quite literally limitless. May you find your dharma, your passions, work hard, be kind, spread love and know in your hearts that you will always have a family here at LMA!

Mr. Leibfried & Mr. Lopreiato
LMA Student of the Month - June 2023
Anecia S.
Student of the Month for June truly was a difficult for all the staff members of LMA, considering all the wonderful growth and progress so many of our students have made. It is my pleasure to announce the LMA student of the month for June is Anecia S. gathering the most number of votes from staff. Anecia has transitioned to LMA (1571 campus) this past January, and has truly displayed growth, and embraced the LMA school community. Truly talented when it comes to the Arts, she has represented how students can apply their artistic skills to their education with consistently coming up with creative projects to display content knowledge through her love of the arts. Anecia has done an incredible job at LMA, and we are all proud to work with her since starting LMA.
As we close out the 2022-2023 academic school year I would like to emphasize how the LMA truly works as a team, and the Staff Spotlight should acknowledge all staff members of the LMA team. Each and every staff member regardless of their title has an important role carrying out the LMA therapeutic school vision. Together, we are able to ensure LMA remains a safe learning environment for all our students. With safety in mind, I'm honored to write that I've worked alongside Mr. Jimmy Bromell for the past 10 years at LMA. It is bittersweet for the LMA community, as this school year was Mr. Bromell's 20th, and final year at LMA as he retires from his post. Mr. Bromell has upheld his position as Safety and Security Monitor with great respect and integrity for all students and staff. Ensuring students and staff are safe, while embarking his endless knowledge and wisdom with the students on a daily basis are why we will be sad to see him leave. He truly is a legend in the LMA school community, and has set the bar to an incredibly high level. We will miss him, but are excited for him as he starts a new chapter in his life.
Mrs. Finver's ELA classes end the year strong!
The students completed their Poetry analysis Unit with comparing and contrasting song lyrics and classic poems. In addition, students used various multimodal materials to explore the plethora of poetry and figurative language terms. We completed our writing prompts by using the RACER format and increased the depth of description to our writings. Finally we ended the year strong with an array of activities including writing letters to the elderly.
Mr. Bell's classes wrap up the school year.
Our post graduates had a final work session at the Union County Food bank. They had received a delivery from the NJ Food bank so there were lots of canned foods to sort and store. These are arranged according to product to make their distribution to families easier.
In class we completed the review and development of individual resumes. These will enable the students to apply for jobs or include in enrollment materials for post-secondary programs. We also reviewed the range of opportunities that exist for the graduating seniors ranging from trade apprenticeships to additional education to jobs. We feel confident that when faced with an application process or interview they will feel more confident based upon their classroom experiences.
We concluded our lessons with a review of Quality if Life categories and how each might affect the lifestyles that each student will pursue. We also talked about the impact of the Pandemic to the job market. Many experts felt that folks were much more concerned about their quality of life after the Pandemic than before and that this might have caused the reduction in people seeking jobs - both low paying, moderate paying, and high paying.
Mr. Peter's classes continue to participate in outdoor activity.
Students continue to enjoy the great stretch of great weather by participating in activities outside in the elements. Students had multiple options to choose from such as walking, basketball, football, soccer, and frisbee. In Health, students learned about important life-saving skills such as performing CPR, using an AED, and giving the Heimlich maneuver to a choking victim.

LMA Celebrates Diversity
Lifeskills groups focused on Diversity and Inclusion as this month's social emotional learning theme. Students learned about the history of Pride Month, the importance behind the LGBTQ movement and what it means to be an ally. Students were also invited to the LMA Pride Day event. Students wore their pride colors, participated in interactive games, engaged in LGBTQ + discussion and made Pride t-shirts. The LMA Pride Day was planned and coordinated by Mrs. Ramirez our school assistance counselor, Mrs. Ruchaevsky, LMA clinical director and the entire Clinical team.

Senior and Post Graduate Trip
LMA Seniors and Post Graduates ended the year with a trip down to Point Pleasant, NJ. Students and staff we're able to have a nice, boardwalk lunch, the opportunity to visit different arcades, and simply the opportunity to enjoy the Jersey shore environment. It was a great trip, and an absolute pleasure to see our students truly happy, and enjoying the positive energy from their experience in Point Pleasant!
1571 First Responders BBQ
LMA was proud to join Westlake and Hillcrest Academy South in our first annual 1571 First Responders BBQ. As the school year comes to an end, it was a pleasure providing first responders, students and staff a wonderful BBQ experience with endless cheeseburgers and hot dogs right off the grill!
Mr. Bell and our Post Graduate students continue to assist with the Westfield Food Bank

Assemblies - Community Meetings spotlighting student of the month (LMA overall) as well as student of the month in each classroom, and the growth they have made academically.

LMA Students attend the Union County Teen Arts Festival and receive professional critique for their performances and work.
LMA Students Outside of the Classroom
Blake connects with an ACI Peer Group
LMA Student Blake had the opportunity to connect with the Alliance Center of Independence (ACI) and their LGBTQ+ Peer Group this month. This wonderful peer group created positivity, social interactions, and with a common theme to work on a Father's Day card for their families. Below is a written recap of Blake's first Experience with the ACI LGBTQ+ Peer Group outside of school.
My 1st Super Fun And New Experience At A LGBTQ Gathering
I signed up for this gathering event about 3 weeks ago. I was super excited and could not stop talking about it. I met some really cool people, I even made a friend. We clicked very quickly and got along very very well. We had great conversations between the 2 of us.
I made a stunning Father's Day card for my dad. I put pop-up stars on the cover. I also put some really fun and cool stickers. I am really excited about showing my dad this Sunday. My dad loves gifts that I make, however he enjoys ones I buy as well.
While I was making the card, a person sitting next me asked for help and I gladly agreed. My friend helped me out too. Teamwork was a big part of this activity. And we all showed that by helping each other with anything we were struggling with. Working with these new people was a perfect experience to make friends and meet new people.
Towards the end of the time I was there I was in some pictures. We took pictures of our group, hold our cards and envelopes. The front of the card was a cover design that was amazing. My card's cover was black/gray white plaid. Someone I saw on their card's design looked like a tan and a very light red color which reminded me of a kitchen back splash tile.
So overall I had an absolutely wonderful experience and time with the activity we were doing.
For More Information on the ACI LGBTQ+ Peer Group Please visit their website below:
Contact Information:
Phone: (908)-233-7581
Address: 1571 Lamberts Mill Road, Westfield, NJ, 07090
Website: https://ucesc.org/schools/lamberts_mill_academy
Instagram: https://www.instagram.com/ucesc_lma/?hl=en
Lamberts Mill Academy is a school within the Union County Educational Services Commission. We are an out of district public school for students with psychiatric disabilities. We continue to partner with RWJ Trinitas Regional Medical Center to provide clinical services for our students. Our school community prides itself on our relationships with all stakeholders: students, staff, parents, families and community partnerships. Being a public school, we adhere to all NJDOE assessment and curriculum mandates. Our professional learning community strives to increase student achievement and improve classroom instruction to provide students with the most effective educational, social and emotional learning environment possible.

LMA Smore
LMA is using Smore to create beautiful newsletters