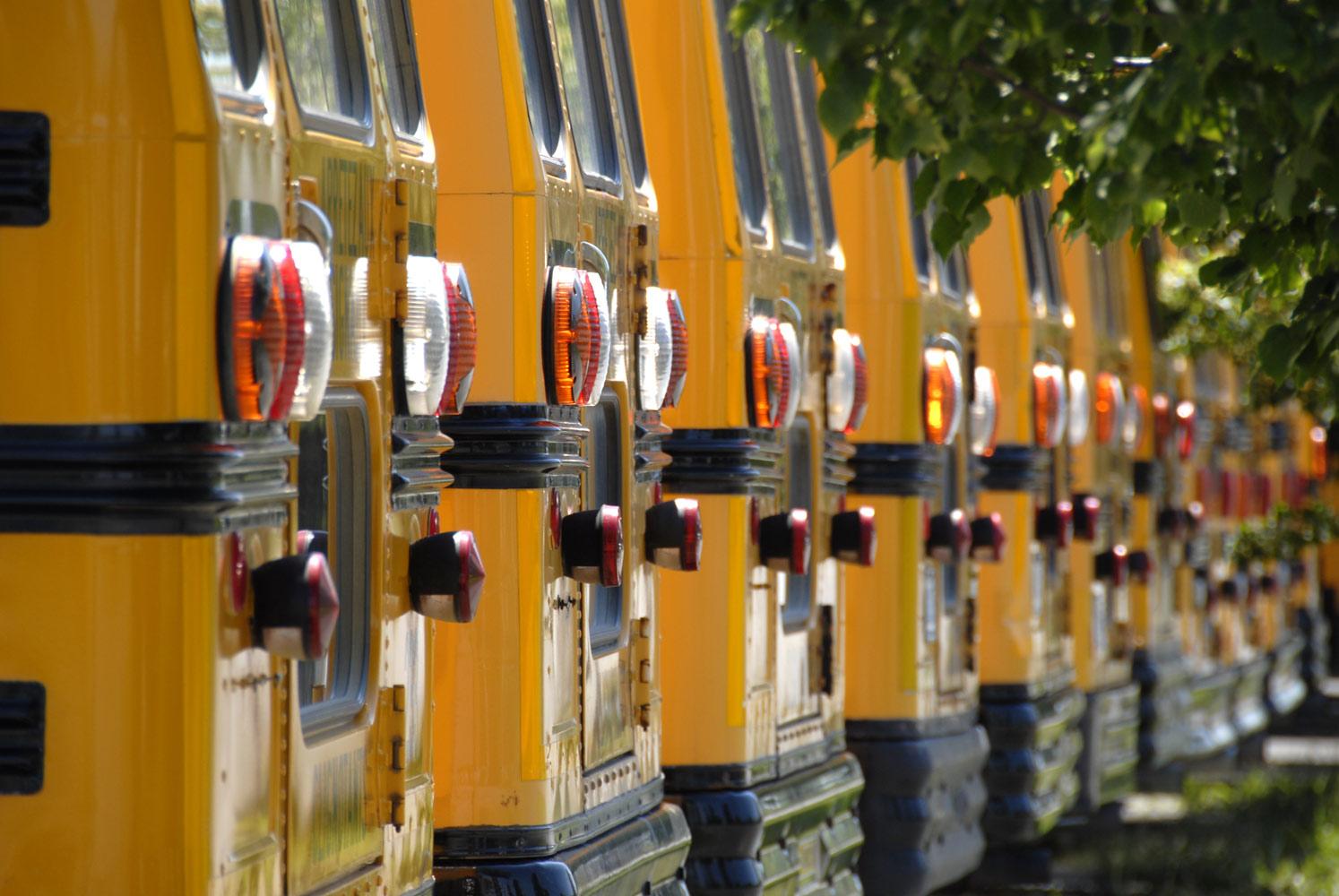 OSD QuickNews
May 1, 2023
Welcome Back Message from Dr. Perez
Click below to watch Dr. Perez's welcome back message!
Welcome Back Message From Dr. Pete Perez
An exciting new CTE course is coming to Othello High School. Starting in the Spring trimester, students 18 years or older can enroll in a course to earn their CDL endorsement. The program's centerpiece is a 2016 freightliner 10-speed tractor and a retired dairy tanker, delivered on September 2nd.
According to Amy Parris, Director of Student Services, the program is relatively uncommon among Washington State high schools. She knows only a few other schools offering a CDL class, including nearby Connell. "It's going to be amazing for our local workforce to be able to supply our region with more CDL-qualified graduates," Parris said.
The class will be taught by Dawn Douglas, one of OSD's transportation driver-trainers, and Homer Montemayor. "I think it's going to be a great opportunity to provide success for our students," said Douglas. "Not everyone is going to go to college, so we are allowing kids to graduate with a career." In addition to being able to test for their CDL endorsement at the end of the course, students will also be forklift certified.
Parris said local and regional partners helped make the course possible and affordable. "Students will have to cover their testing and permit fees, but CBHA is stepping in to help with some of the other costs like drug testing and the DOT physical," Parris said. She also thanked LTI Trucking. "They were able to get us the tractor and tanker at a very reasonable price, and that's greatly appreciated," she said.
The tractor and tanker were purchased for just over $21,000. The CDL course will start in the Spring trimester.
Help Fight Childhood Hunger
Childhood hunger is more prevalent in our region than you might think, and it's a serious impediment to academic success for many young students. Our district is partnering with the Othello Food Bank and Second Harvest Inland Northwest in the Bite-to-Go program this year to provide shelf-stable foods and snacks to fight childhood hunger. But we need your help to make sure we can help as many as possible! Just $15 per month or $180 per year provides access to nutritious foods that elementary school students can take home on weekends. We'll be expanding to the middle and high schools as funding allows. Please visit https://bite2go.org/donate/ and choose Othello School District if you'd like to donate.

Download ParentSquare to Keep In Touch With Your Schools
Othello School District has adopted the ParentSquare app as our primary parent communications portal for the new school year. It provides the same two-way translation features that TalkingPoints provided while adding new features like a social-media style information feed, calendar sharing, document sharing, and more.
You don't need the app to receive text messages, emails, or phone calls. BUt you will need it for two-way communication with your child's teachers. You can download it today for iPhone and Android. Your login information is connected to the email or phone number we have on file for you.
Busy Parade Season for OHS Band
Our Othello High School band has a busy month of events. In addition to catching Them at home football games, you can see them in parades around the region as well! On September 9th they'll take part in the Pendleton Dress-Up Parade. September 16th is the Othello Fair Parade. And September 23rd they'll travel to Leavenworth for the Autumn Leaf Parade. If you can make it to any of these events, they put on a great show and would love your support!

Intro to Standards Based Grading
Select teachers at OHS, DOHS, and MMS are pilot-testing standards-based grading this year. This short video explains the difference.
OSD Standard Based Grading Introduction
More news and information from your local schools!
Weekend Update, September 3, 2023
August 7 - Online registration opens
August 16 & 17 - In person registration @ OHS Gym 1 p.m. to 7:30 p.m.
August 31 - First day for grades 1-9
September 1 - First day for grades 10-12
September 6 - First day for kindergarten
September 12 - First day for preschool
Families will be receiving letters soon with your Family Access login information.
Othello School District
Othello School District provides equal access to all programs and services without discrimination based on sex, race, creed, religion, color, national origin, age, honorably discharged veteran or military status, sexual orientation, including gender expression or identity, the presence of any sensory, mental or physical disability, or use of trained dog, guide or service animal by a person with a disability, and provide equal access to the Boy Scouts and other designated youth groups. For more information, contact Civil Rights Coordinator and Title IX Coordinator: Executive Director of Human Resources, Sandra Villarreal, (509) 488-2659,
svillarreal@othelloschools.org
; and 504 Coordinator: Heidi Wagner, (509) 488-2659,
hwagner@othelloschools.org
.
Questions about OSD QuickNews? Contact
Ed Petersen
, Director of Public Relations & Communications.
Email: info@othelloschools.org
Website: www.OthelloSchools.org
Location: 1025 South 1st Avenue, Othello, WA, USA
Phone: (509)488-2659
Facebook: facebook.com/othelloschooldistrict
Twitter: @OthelloSchools
Othello School District
Othello is using Smore to create beautiful newsletters