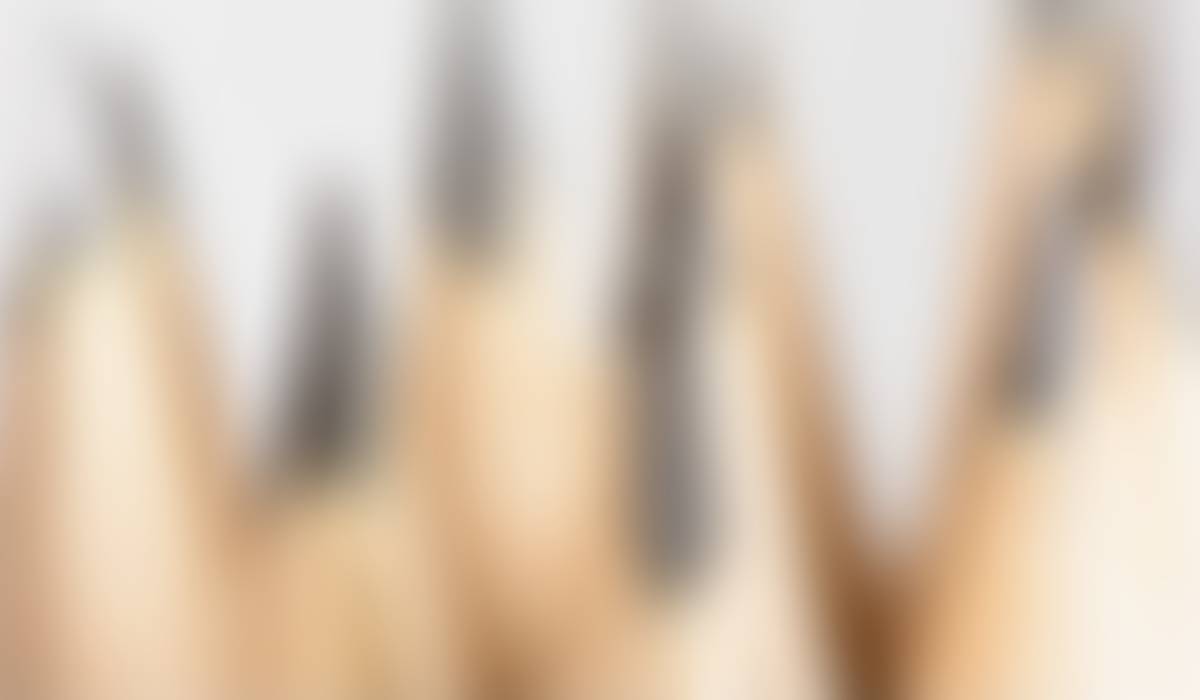 School Pointes
Pictured during Dr. Fischer's visit to Pierce Middle School are, from left, Sophia Beacham, Dr. Fischer with Madelaine Gates and Alexandra Abraham; and Andrew Holloway and Justin Burrus.
Special guests and a challenge
Understanding the brain
A Wayne State University professor visited Jack Pertile's science room at Pierce Middle School on Monday, bringing with him human brains.

Dr. Thomas Fischer, a neuroscientist, has been visiting Mr. Pertile's classroom for about 15 years. While he currently teaches psychology and serves as Director, Undergraduate Major in Neuroscience at WSU, he previously conducted experiments on the brain and was able to discuss with the students brain cells and individual parts of the brain while the students had the opportunity to hold and examine them.

He also had half brains so the students could look into the inside of a brain's anatomy as they discussed function.

The visit tied with the seventh graders' study of the nervous system earlier in the year.
A battle of aquatic wits
Chemistry students at Grosse Pointe North High School also had some special guests who arrived last week and will remain for the next month.

Christopher Trepanowski got sea lamprey from the Department of Natural Resources as an extension to last year's Salmon in the Classroom project. The lampreys will spend their remaining days in the tank in his classroom.

Sea lamprey are an invasive fish within the Great Lakes. Sometimes known as vampire fish, these jawless fish will attach to other healthy native fish and suck their blood, essentially killing the native fish.

"They have a storied history within the Great Lakes going back 200 years," Chris said.

When Chris sent an email to North and Morningside staff inviting them to stop by to meet the jawless guests, he received a response from German teacher Susi Sipos.

"Our German 3 dinosaur crabs challenge your vampires to an aquatic battle of wits and strength!" she wrote in an email. "Not to intimidate your vampires, but our triops existed before dinosaurs and survived even the dinosaur extinction."

As background information, Susi explained that a few weeks ago, the students received a box of supplies and directions exclusively in German about how to hatch and raise "classroom pets."

The assignment was a test of their reading skills, including how to read and understand complex directions in German. Groups had to read carefully and independently follow all the German directions in order to hatch and raise their triops.

The students successfully hatched babies, fed the creatures, maintained proper water temperature, and cleaned the aquariums.

While visitors were welcome to come meet Kevina, Juergen Juior, Dieter Juirn and Leon Junior, Frau Sipos warned them that students pledged to only learn about and talk about the trips in German, but promised to translate for any guests.

The elementary music department collaborated on a district-wide project to share with the community.
The video was inspired by the all-staff kickoff meeting at the beginning of the year which highlighted the district initiative to amplify student voice, music teacher Mary Ann Magill said.
"After some research, we were excited to find the song, 'I Have a Voice,'" she explained. "It seemed to express the vital importance of honoring the unique voice of each little human we are lucky to know each day. Our students were very excited to contribute to this project by learning and singing the song together."
Each school videotaped the students singing in their gym and the videos were edited together to share the power of their combined voices.

Click here to watch and listen to those combined voices.
Mason receives grant for playscape
$20,000 grant awarded to GPFPE from the Ralph C. Wilson, Jr. Legacy Funds at the Community Foundation for Southeast Michigan
The Grosse Pointe Foundation for Public Education (GPFPE) and the Mason Elementary PTO are pleased to announce the receipt of a $20,000 grant from the Ralph C. Wilson, Jr. Legacy Funds at the Community Foundation for Southeast Michigan; specifically, the fund for Grosse Pointe Community Assets.

The grant was submitted by the GPFPE for the purpose of funding a new, inclusive, wheelchair-accessible playscape at Mason Elementary. The school's PTO is currently in the midst of a fundraising campaign to build the new structure, which will be the first of its type in the Grosse Pointe Public School System.

"This grant is an incredible boost to our fundraising campaign, which our PTO and supporters have been working so hard on," said Mason Elementary Principal Anita Hassan. "Our students and neighbors are looking forward to playing on their new playscape, which we are one step closer to achieving with this grant. The Mason community is humbled by the support of the GPFPE, the Ralph C. Wilson Foundation and everyone else who has supported our fundraising campaign."

Earlier this month, the GPFPE announced a separate $25,000 grant through its own biannual grants initiative. The entire cost of the accessible playscape is estimated to be $225,000.

"The GPFPE was pleased to have multiple opportunities to support Mason Elementary and their mission to provide a playscape that meets the needs of all children," said Cynthia Sohn, GPFPE Board President. "The GPFPE is honored to have received grants from the Ralph C. Wilson, Jr. Legacy Funds in the past. This year's impactful funding means so much to our organization and the students and community we support, and we are grateful that together we recognize the importance of play for our children."

Endowed funds at the Community Foundation are designed to grow over time and provide funding in perpetuity for charitable causes according to a donor's wishes. The Ralph C. Wilson, Jr. Foundation established endowment funds at the Community Foundation to provide support to issue areas that were important to Mr. Wilson during his lifetime: Caregiving, Design and Access, Youth Sports, and the Grosse Pointe community.

"The GPFPE is unendingly grateful to the generous legacy of Ralph C. Wilson Jr. and the foundation that bears his name for their dedication to the Grosse Pointe community and their focus on sustaining support through an endowment," said Sohn. "The GPFPE is pleased to also hold their endowment with the Community Foundation for Southeast Michigan and recognizes the importance of endowment funds as part of our enduring support of the Grosse Pointe Public School System now and into the future."

The Community Foundation for Southeast Michigan is a full-service philanthropic organization leading the way to positive change in our region. As a permanent community endowment built by gifts from thousands of individuals and organizations, the Foundation supports a wide variety of activities benefiting education, arts and culture, health, human services, community development and civic affairs in the seven counties of southeast Michigan. The Ralph C. Wilson, Jr. Legacy Funds at the Community Foundation for Southeast Michigan honor Mr. Wilson's charitable legacy by supporting efforts across the region in caregiving, design & access, and youth sports, as well as for community assets in Mr. Wilson's home community of Grosse Pointe. For more information, please visit www.cfsem.org.

The Grosse Pointe Foundation for Public Education is an independent, not for profit organization with the mission of funding extraordinary educational opportunities for the students of the Grosse Pointe Public School System. Since 2006, the GPFPE has provided more than $4.1 million in funding to the GPPSS, supporting a diverse roster of programs and projects at every school and every grade level across the district. For further information, please visit gpfpe.org or contact Karen Lawrence at (313) 432-3058 or lawrenk@gpschool.org.

From left, "Flower," digital photography by Madeline Stroble, grade 9; "Surreal," computer graphics by Sarah McCloskey, grade 12; illustration by Yasmin Patton, grade 12 (from her AP Art Portfolio).
There's still time to catch Grosse Pointe North High School's Spring Art Show in the lobby of the Christian A. Fenton Performing Arts Center. It will be open Friday evening from 5 to 7 p.m.

Student artwork from all art classes is featured, including Art and Design, Computer Graphics, Photography, Ceramics, Drawing and Painting, AP Drawing, AP 2D Art and AP 3D Art.

If you missed the show, look for more highlights on Facebook and Instagram this weekend.
Strong showing at Michigan Student Film Festival
Geresy named DAFT Teacher of the Year
The TV Production programs at Grosse Pointe North and Grosse Pointe South High Schools and the Broadcast Journalism program at Pierce Middle School had strong showings at the Michigan Student Film Festival sponsored by DAFT (Digital Arts Film and Television).
South and Pierce's TV Production teacher Steve Geresy was awarded the Teacher of the Year by DAFT for his long-standing commitment to the Grosse Pointe Public School System's video production program and dedication to high school and middle school students' media education.
Steve has been the TV Production and Broadcast Journalism teacher at South for the last 25 years, and more recently also teaches at Pierce. In addition, he films board meetings, supervises the educational access channel for the Grosse Pointe Public School System, and was instrumental in implementing closed captioning. Steve is a graduate of Madonna University, with degrees in Video Communications and Education, and a Master's of Education in Instructional Technology from Walden University. He served as a DAFT board member in the early 2000s.
And the DAFT winners are...
South TV Production students received 11 awards. North TV Production received 4 awards. Pierce Middle School received 12 awards.

The certificate of Best of Show was awarded to:
Grosse Pointe North TV Production received a Best of Show award for Hard Knocks Norsemen News created by Michael Roustemis, Ian DuVernay and Colin Smith. The video is inspired by the Hard Knocks TV show and features members of the Grosse Pointe North football team. Hard Knocks Norsemen News will be featured at the DIA's Film Theatre at 12:30 p.m. on June 3.
Pierce's Broadcast Journalism class will have seven Best of Show projects playing at the DIA Film Theatre. Jude O'Meara, Peter Howlett, Logan Konkey, Nadeem Haurani, Nathaniel Yeamans
and Sam Labadie produced a narrative film called The Dead End about the world being taken over by zombies. Jude, Peter and Sam also produced a winning short film called Rocky, Paper, Scissors. Maggie Houk and Grace Geresy produced a mock newscast called SUS News. Grace was also awarded for her animated opener for Pierce News. Elias Kartsonas and Everett Wood produced a cooking video called Primo Piatto. Two personality profiles were included in the Best of Show reel. Jude O'Meara, Peter Howlett, and Sam Labadie produced a news package on Pierce News Weather Now. Grace Geresy, Elle Sutorka and Erin Ramsey created a news story featuring 5th grade Pierce teacher Alison Grojean. The seven winning videos will be included in the Junior division reel at the DIA Film Theatre at 10 a.m. on June 3.
The Certificate of Excellence was awarded to:
Grosse Pointe North TV Production received three Excellence awards: Michael Roustemis and Charles Bomgaars for their music video Possessions by Mood Switch; Grace Korkmaz for Welcome Home, a promotional video for Grosse Pointe North; and Cara Kasalatas, Piper Marshall, Madison Lucido, Molly Lucido and Josie Cueter for Think before You Act, a public service announcement.
Grosse Pointe South TV Production received 10 Excellence awards. Annabelle Kraydich and Maxwell Christesen were awarded for their documentary on the Magic Bag in Ferndale. Montana Schroeder and Eric Beard received an award for their mini-documentary about golf at Chandler Park in Detroit. South's Video Club, made up of Montana Schroeder, Erin Simpson, Jason Reynolds, Eric Beard, Mario Hanna and Audrey Larson, was awarded for their short film called Anyways, GPTV Evening News and public service announcement on suicide awareness. Rebecca Roberts, Mae Baliatico and Gabrielle Duso were awarded for their promotional commercial about Career and Technical Education (CTE). Whitney Handwork and Naya Azoury were awarded for their documentary about swimming Coach Fodell. Christopher Mourad, Nathan Kocik, Seamus Doyle and William Henry were awarded for their PSA on drinking and driving. Luna Agosta, Charlotte Messacar and Lily Irby were awarded for their PSA called Distracted Driving. Finally, Henry Tiderington, Anthony Ricci and Griffin Klautky received and award for the opener to the Freshmen Course Video.
Pierce's Broadcast Journalism students received three Excellence awards. Elizabeth Wilson, Lillian Schindlbeck and Ciara Nordstrom were awarded for their short film about losing a family pet called The Last Bark. Nicole McEnroe, Sophia Beacham and Addison Brownsberger created the climate conscious character of Earth Girl for their short film. Harriet Kowalski, Brooke Hepner and Abiah Kroshus were awarded for their short film called Karma.
The Certificate of Honor was awarded to:
South student Cooper Evans was awarded for his PSA on the importance of homework.

Pierce's students also received two awards of Honor. Addison Wiegand, Anne Paradise and Clara Bachert received an Honor for their PSA on the danger of vaping. Mason Applegate, Evelina Baer and Amelia Rouleau produced a short film about a bully called Her Own Issues.
Suicide Prevention Walk on Sunday
Join The Family Center and North P2P for annual Suicide Prevention Walk & Mental Health Fair
The Family Center, Grosse Pointe Public School System, and the Grosse Pointe North High School Peer 2 Peer Club are hosting the 7th Annual Suicide Prevention Walk & Mental Health Fair on Sunday, May 21, from 10:30 a.m. to 12:30 p.m. at North High School.

The purpose of the Suicide Prevention Walk & Mental Health Fair is to show community-wide support to those affected by suicide and to bring awareness to a wide variety of mental health resources available in our area.

The event will kick off with speeches from students regarding mental health and remarks by Kevin Fischer, Executive Director of NAMI-Detroit (National Alliance on Mental Illness). The approximately 1.5-mile walk will begin immediately following Fischer's address. Vendors will be located in a tented area in front of the high school and available for the duration of the event.

Everyone is welcome! Participation is free and registration is not necessary.

Participants may choose to donate or raise money for Kevin's Song, a local non-profit whose mission is to empower communities to save lives and to offer hope and healing to survivors.

Recent facts about suicide:
1 in 3 teen girls seriously contemplated attempting suicide in the last year.
Suicide among black youth has risen faster than for any other racial or ethnic group — by 60% for black males ages 10-19.
45% of LGBTQ youth seriously considered suicide in the last year.
The rate of suicide is highest in middle-aged white men.


Click here to watch a promotional video created by members of P2P.