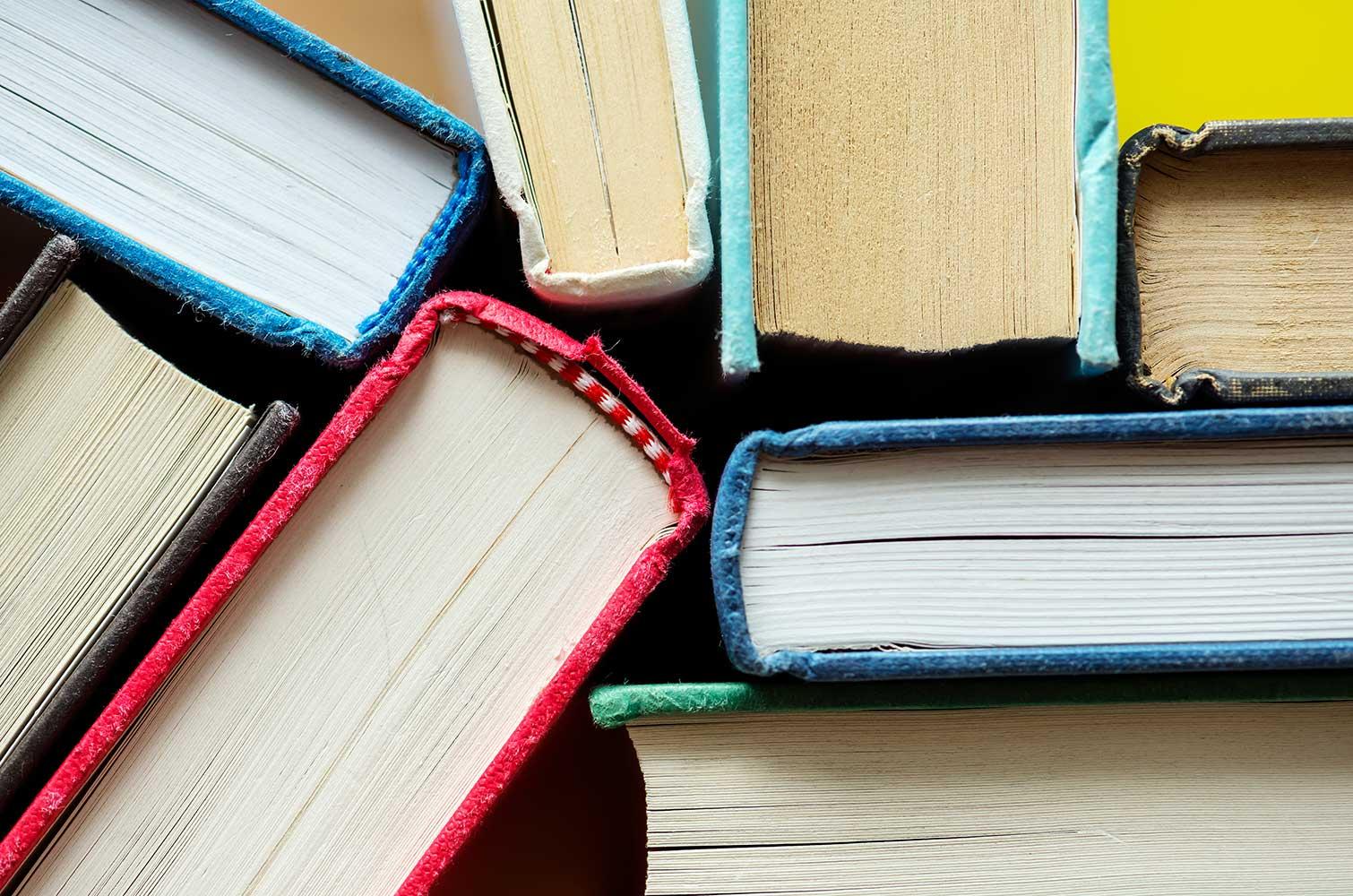 Pathways to Excellence
March 7th, 2022
Shelby County Schools Recognizes September as Attendance Awareness Month with Missing School Is Missing Out Campaign
When students miss school, they miss out - academically, socially, and emotionally. That is the main message of the Shelby County School District's campaign "Missing School is Missing Out" for Attendance Awareness Month in September.
The campaign focused on three video messages spanning the elementary, middle, and high school grade levels. Borrowing from the idea of "FOMO" (Fear of Missing Out), the videos focus on not only the fundamental learning that is lost when students miss school, but also the special moments that help students develop socially and emotionally, the connections established through meaningful shared experiences, and the opportunities to try new things and build new skills. The videos were accompanied by social media graphics that were posted throughout each week.

Recent data shows that there is a direct correlation between chronic absenteeism and report card scores issued by the Alabama State Department of Education. The goal of the attendance campaign for Shelby County Schools is to lower the district's chronic absenteeism rate of 12.5 percent and address the rates of schools across the district where the rate is higher than it needs to be.
Missing School is Missing Out - Elementary School
Missing School is Missing Out - Middle School
Missing School is Missing Out - High School
Shelby County Schools Students Named National Merit Semifinalists
Congratulations to six Shelby County Schools students who were recently named National Merit Semifinalists in the National Merit Scholarship Corporation Scholarship Program. These academically talented high school seniors have the opportunity to continue in the competition for the opportunity to be named finalists in the spring and be eligible for national merit scholarship money.
Semifinalists from Shelby County include Sydney Risch from Helena High School, Benjamin Dyer from Oak Mountain High School, Justin Ferriero from Oak Mountain High School, Noah Hiers from Oak Mountain High School, Emily Lunsford from Oak Mountain High School, and Denisen Justice from Shelby County High School.

To become a Finalist, the Semifinalist and a high school official must submit a detailed scholarship application, in which they provide information about the Semifinalist's academic record, participation in school and community activities, demonstrated leadership abilities, employment, and honors and awards received. A Semifinalist must have an outstanding academic record throughout high school, be endorsed and recommended by a high school official, write an essay, and earn SAT® or ACT® scores that confirm the student's earlier performance on the qualifying test.

Two High Schools Named 2022 College Success Award Winners
Two high schools from the Shelby County School District are among 66 schools in the state of Alabama and 1,742 nationwide to be named 2022 College Success Award Winners.
Chelsea High School and Helena High School both were recognized with the award, which is now in its fifth year and highlights schools throughout the national that are truly achieving in preparing all students for postsecondary and career success.
The GreatSchools.org College Success Award has allowed many communities to identify and celebrate their local schools that are doing well in ensuring every student is prepared for college, and greatly succeeding once they get there. On average, 86 percent of students from College Success Award-winning schools do not require remediation in college.
Since this national initiative was started, school principals, superintendents, and governors have shared the exciting news about the laudable achievements of their local public high schools and students.
The College Success Award also focuses on educational equity, recognizing schools that excel at preparing K-12 students from lower income households.
Shelby County Student Leadership Teams Attend Student Leadership Conference
The Shelby County Student Leadership Conference recently returned after a two-year hiatus due to the pandemic. Leadership teams of students from every high school attended the event on September 15 at Valleydale Church.
Kevin Paul Scott, founder of ADDO, was the keynote speaker for the event. Scott is the author of "The Lens: Nine Shifts in a Leader's Perspective," "8 Essential Exchanges: What You Have to Give Up to Go Up," and "The Lepers' Lessons." Billy Boughey, a highly creative and energetic producer, emcee, and leadership consultant with Elevate Experiences served as the event host.
Oak Mountain High School teacher John Milton and the Oak Mountain Students Government Association helped to organize the event, which was first held in 2013 to equip high school students with the leadership skills needed to make a positive impact within their school and community. The Oak Mountain High School SGA organized the first Shelby County Student Leadership after attending a similar event at Auburn University. The goal was to give other high school students the opportunity to experience a leadership event by making it free and hosting it in Shelby County.
Patrick White Honored With Samford University Learning for Life Award
Helena High school math teacher Patrick White was recently honored by Samford University as a recipient of the Learning for Life Award. The Learning for Life Award was created by the university in 2015 to celebrate the 100th anniversary of the Orlean Beeson School of Education and to honor outstanding education alumni that have made a significant impact in the lives of others.
According to Samford's website, the mission of the education school is to, "enrich the community and empower its students to educate, lead, and serve." Additionally, one of the school's core values is that learning is a life-long commitment. These two statements are what the Learning for Life Award celebrates and chosen honorees emulate.
"Although their career paths may be different, recipients are all similar in the way that they have made a notable influence in their respective fields of study, in their local communities, and in the world," the website states.
White has taught at Helena High School since 2016. He also serves as a golf coach for HHS. Patrick earned his Bachelor of Arts in Psychology from Samford in 2011 and his Master of Education in Secondary Education and Teaching in 2013.
White was one of six Learning for Life honorees for 2022. Others who were honored included Autumn Jeter, Eden Jones-Hinds, Becky Gordy Lehmann, Meridith Nealy Startling, and Amanda Wilbanks.
Marissa Pinchin-Polk Named Student Services Supervisor
Marisa Pinchin-Polk will serve as Student Services Supervisor after being approved for the position by the Shelby County Board of Education. Pinchin-Polk has over fourteen years of experience in public education and is currently the Principal at New Direction. Ms. Pinchin-Polk earned a Bachelor of Arts degree in Mass Communication from the University of Montevallo and a Master's Degree in Educational Leadership with an Instructional Leader certification from the University of Alabama. She also earned an Ed.S in Instructional Leadership from the University of West Alabama.
Kathryn Coltrane Wins Therapist of the Year Award from AMBUCS
Kathryn Coltrane, a physical therapist with the Shelby County Schools Special Services Department, was recently awarded "Therapist of the Year" by AMBUCS, a national nonprofit charitable organization that is dedicated to inspiring mobility and independence for individuals with disabilities. The organization, which was founded in Birmingham in 1922 but now has 157 chapters in 36 states, is also the owner and supplier of Amtrykes, therapeutic tricycles designed to allow people with special needs the fun and freedom of riding a bike.
Coltrane was named "Therapist of the Year" during AMBUCS 100th Anniversary National Convention, which was held August 23-27 at the Sheraton Hotel in Birmingham. As a physical therapist, Coltrane has assisted in helping to evaluate and fit individuals
"Kathryn spends time on the weekends helping fit kids from all over Birmingham and also is a huge part of our bike program in our schools," said Shelby County Schools Special Education Coordinator Marla Aldrich. "On Saturday, AMBUCS gave away 100 trykes to students with disabilities and to veterans. It was amazing to witness and Kathryn was there working and fitting many people. We are so proud of her for winning this national award."
Shelby County Bands Share Competition Shows During 2022 Showcase of Bands
Bands from all seven Shelby County high schools performed their half-time competition shows during the annual Showcase of Bands, held September 13 at Heardmont Park. Oak Mountain High School was the hosting band for this year's event.
The goal of the Showcase of Bands is to provide students with an opportunity for students to perform their show in front of guest judges, who offer constructive feedback in order to prepare them for band competition season.
Montevallo High School's Marching Troubadours performed their Michael Jackson Hits show, which included many of the late performer's biggest songs. Shelby County High School's Pride of Shelby County Marching Band performed their show entitled "Heroes Don't Need a Cape" that includes songs from well-know super hero movies.
Vincent Middle/High School's Yellowjacket Marching Band entertained the audience with "Music from Motown," which included hits from The Temptations. Calera High School's Soaring Sound of Dixie performed their show "A Sunny Disposition" and Chelsea High School's Marching Hornet Pride Band played highway-themed numbers for their show entitled "Road Trip."
Helena High School's Husky Marching Band had several recognizable songs in their show "Welcome to the Jungle," including the title song. Oak Mountain High School's "Spirit of Cahaba" Marching Band closed out the night with their show "Flight: Music that Soars," which features music from the movies "Harry Potter" and "Top Gun."
2022 Showcase of the Bands
The Shelby Cares initiative supports the mental wellbeing of our students and staff.
September is National Recovery Month:
If you have loved ones who are in recovery, checking in on their mental health can be crucial to keeping them on their journey. Having casual check-ins can help you track any changes in their mood or behavior. You can also help them talk through any triggers or stressful events. Learn more about how you can support your loved one through recovery at samhsa.gov/find-help/recovery.