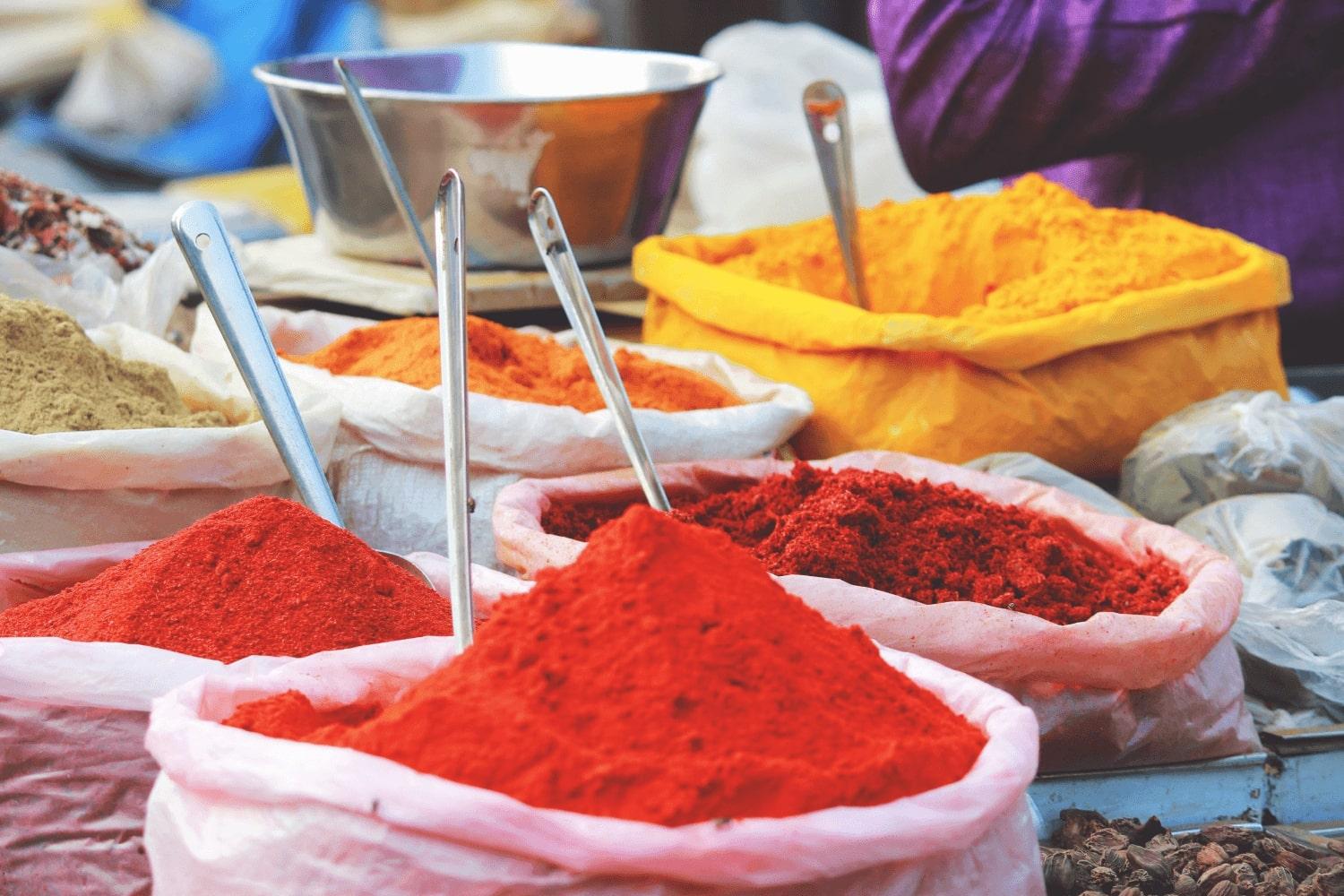 The Wolverine Wake-Up
April 29, 2022 Issue 53
What is Memorial Day?
Memorial day is always on the last Monday of May. It is a day to honor and remember the men and women who have died in active military services.
The Wolverine Wake-Up Issue 53
Matt Ryan discusses beginning new chapter with Colts, says he holds no resentment towards Falcons
Matt Ryan is now a member of the Indianapolis Colts, but he had some unfinished business in Atlanta. This weekend, he returned to Atlanta to surprise hundreds of young athletes from local Atlanta-based nonprofits to run drills, play games, and help hand out 10,000 gifts of sports equipment with DICK's Sporting Goods as part of the Sports Matter Giving truck tour. "It was awesome," Ryan told CBS Sports about the event. "It was cool to surprise the kids and get to answer some of their questions, spend some time with them, fire some t-shirts into the stands, see if they can catch or not. But I think it really is a great thing that DICK's is doing with Sports Matter Day. Because growing up, sports have been a huge part in my life and obviously mattered greatly to me. But I also think the values that you can learn, the lessons that you learn from playing sports like teamwork, hard work, discipline -- it's cool to recognize that." The former NFL MVP will be back in Indianapolis soon to rejoin his teammates. Ryan has actually already been taking part in the Colts' offseason program, and wearing non-Falcons colors was almost a bit jarring. While Ryan is excited to begin a new chapter in his football career, he's closing another. The 36-year-old spent 14 seasons with the Atlanta Falcons, who drafted him with the No. 3 overall pick in 2008. Everyone knew Ryan wouldn't be Atlanta's signal-caller forever, but divorce proceedings were expedited when the franchise showed interest in Deshaun Watson. The Falcons wanted to explore other options, so Ryan did the same. He will now be going into his 15th season in the NFL playing for a new team and new hopes of the Super Bowl Championship.
-Kasey Crane
https://www.cbssports.com/nfl/news/matt-ryan-discusses-beginning-new-chapter-with-colts-says-he-holds-no-resentment-towards-falcons/
The Teen Mental Health Crisis Mystery
A new CDC study has shown that the teenage depression rate between 2009 and 2021 has gone up from 26% to a record 44%. For people aged 10-19 the amount of emergency room visits due to self harm has jumped 88% from 2001-2009. The mental health crisis is not because of the COVID-19 lock downs, it was happening previous to that. By 2018 the suicide rates for people ages 10-24 jumped up 60%. Although COVID is not the main reason for this it still had an effect. The pandemic made this whole situation worse. Many people also blame social media companies for fueling this mental health crisis. But a large study has proved that social media has a very low connection to teen mental health. Also the amount of highschooler drug and alcohol use has gone down significantly in the past few decades.
-Taylor Jones
https://www.morningbrew.com/daily/stories/2022/04/24/the-teen-mental-health-crisis-mystery
Updates on the Johnny Depp and Amber Heard
Depp is suing Heard for liberal over 2018 in the Washington Post. She had referred to herself as a "public figure representing domestic violence". There were recordings of Depp screaming at his ex-wife. He took the stand for the 4th day over the allegations that falsely portrayed him as an abuser. On Monday Depp barely even said anything. He did want to explain some of his coarse languages. He denied cutting off his finger during a fight with his ex-wife. Even though he told people that at the time. He told them it got cut when his wife threw a bottle of vodka at him. He asked why he would cut his finger off on purpose.
-Keira Esslin
https://apnews.com/article/amber-heard-johnny-depp-entertainment-arts-and-lawsuits-d1009ce6bab302d61d0e44c6398589f7

This Week's Mystery Picture
The image below is a very close up image of something. Can you guess what it is? The first person to email our Editor-in-Chief, Mr. Freeman, with the correct answer, will receive a prize. You can email him at freemanl@ags-schools.org

Endangered Tigers Killed in Traps
In Indonesia, 3 critically endangered Sumatran tigers were caught and killed in a snare. The population of these tigers is now down to around 400. Two females and a male were dead in the snare about 500 meters apart from each other. The snares were made by farmers to catch wild pigs, which are pests on Sumatra Island which is why the traps are set to kill. In Indonesia, these tigers are a protected species meaning that if you kill one intentionally, you can get up to 5 years in prison and a fine of $7,000.
-Becca Guerin
https://apnews.com/article/covid-health-business-indonesia-environment-b1b1209ad20f1498ea144dfad091187f

Nuclear Weapon Stocks Are Rising After Russia Invades Ukraine
After the invasion of Ukraine by the Russian government, stock prices started to rise. If you know anything about the stock market then this is a good and very bad thing. The reason it's good is that it gives money to those who needed to make money off of that specific stock. The reason it's very bad is that they are either buying more weapons or hoping people do. Which I think is stupid why do we need nuclear weapons? They are doing more harm than good for us. The waste they leave behind and radiation kills the environment. This environment becomes an inhabitable and toxic area. Where's the need for that?
-Ethan Nelson
https://www.cnbc.com/2022/04/25/nuclear-weapons-makers-russian-ukraine-war.html
Neptune is cooler than we thought: Study reveals unexpected changes in atmospheric temperatures
Scientists at the University of Leicester have done research that has revealed how temperatures in Neptune's atmosphere have unexpectedly fluctuated over the past two decades. The study used observations in thermal-infrared wavelengths beyond the visible light spectrum, effectively sensing heat emitted from the planet's atmosphere. Their observations for the last 2 decades have shown that the globally-averaged temperatures in Neptune's stratosphere have dropped 8 degrees celsius. It was unexpected considering they have been observing Neptune during its early southern summer and the temperature has been decreasing instead of increasing. The cause of the unexpected stratospheric temperature changes is unknown. The results challenge the scientists' understanding of Neptune's atmospheric variability. Temperature changes may be related to seasonal changes in Neptune's atmospheric chemistry which can affect how the atmosphere cools. It can also be related to the 11-year solar cycle and random variability in weather patterns. James Webb Space Telescope (JWST), is looking for answers to these questions; they are set to observe both ice giants, Uranus and Neptune, later this year. Professor Fletcher, also a co-author of this study, said: "The exquisite sensitivity of the space telescope's mid-infrared instrument, MIRI, will provide unprecedented new maps of the chemistry and temperatures in Neptune's atmosphere, helping to better identify the nature of these recent changes." They have also discovered long-term changes in atmospheric temperatures and clouds on the gas giants, Jupiter and Saturn, and Uranus.
-Sofia Sedano
https://www.sciencedaily.com/releases/2022/04/220411101321.htm
Novak Djokovic set to defend Wimbledon
Novak Djokovic will be allowed to defend his Wimbledon title after organizers at the All England Club said players will not have to be vaccinated to compete at the tournament. Djokovic was barred from playing at the Australian Open in January because he was unvaccinated. This also prevented him from playing tournaments in the U.S. last month. All England Club CEO Sally Bolton announced that unvaccinated players can compete in Wimbledon. They also don't have to quarantine before their tournament. Players will also be allowed to book their own accommodations, rather than staying in the same hotel as they did in 2021. Djokovic will also compete at French Open at Roland Garros as he looks to win his 21st Grand Slam to draw level with Rafael Nadal. After all this attention will turn to grass-court season, where Djokovic tries to earn his 7th Wimbledon trophy.

https://www.espn.com/tennis/story/_/id/33808738/novak-djokovic-set-defend-wimbledon-title-covid-19-vaccines-not-mandatory
Elon Musk Twitter Takeover
Elon Musk made a poll on Twitter on March 25th asking if Twitter upholds freedom of speech while announcing "The Consequences of this poll will be important. Please vote carefully." 70% of participants voted no Twitter does not. In the following days, Twitter stocks were skyrocketing. The tech billionaire has bought 9% of Twitter's shares making him the biggest shareholder in Twitter. He is making Twitter an offer of $54.20 per share stating he will accept no more and no less. This is a 100% confirmed weed joke; the joke was even confirmed by Elon himself. Now the tech billionaire claims he has a plan B in case his plan fails.
As of writing, Elon Musk has purchased Twitter for USD 54.20.
-Evan Trombley
https://nypost.com/2022/04/27/twitter-workers-freak-out-over-elon-musk-in-internal-slack-messages/
Luke Freeman
Luke is using Smore to create beautiful newsletters